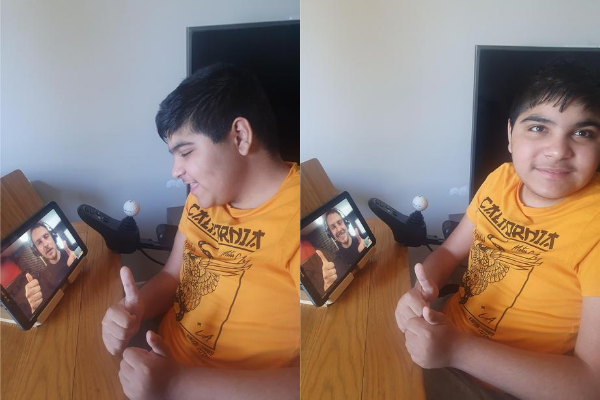 Four pupils in Poole, aged 13-19, took part in an online 'Beatboxing for Lung Health' project in the summer of 2020 with Live Music Now musician Dean Yhnell.
The project was initiated by Jane Lindenberg from Victoria Education Centre in Poole, a school LMN South West works with regularly. Jane completed a Live Music Now questionnaire asking what activities might be beneficial for pupils during lockdown and she mentioned a project she read about at Royal Brompton Hospital, exploring links between beatboxing and lung health in children with conditions including Cystic Fibrosis. With several pupils at the school with Muscular Dystrophy (MD), which also affects lung function and speech, Jane asked whether we might be able to deliver online beatboxing sessions for pupils at home.
Dean (aka Beat Technique), delivered four one-to-one sessions to each of four pupils in July 2020.  During the sessions, Dean demonstrated beatboxing and taught pupils how to make sounds. Some of the sessions were also attended by Jane and by a physiotherapist from the school, to assess whether techniques used might be of help in future physical care of children with MD, and to explore the potential of beatboxing for other children who can't access traditional instruments.
Following the online sessions she observed, Jane wrote:
Dean had built a great rapport with the young people and it was clear that they have all really enjoyed them…. I am hoping that once we are back in September and after the bubbles are lifted, we could develop a beat-boxing group where students can share what they have been learning and do some activities as a group…. Andre was really impressed with Dean and saw lots of potential cross-over between speech and language therapy as well as physio. We both thought it would be amazing to have some training with Dean across the therapies/music staff at school.
Feedback from parents was very positive:
"We are high as kites after our first sesh with Dean!! He is incredible!  Well, D is now absorbed on his You Tube channel and he's kindly sent some other artist to watch.  I think this additionally will be great for D's confidence and speech therapy.  I can't tell you how grateful we are for you and the organisers as well as Dean for sharing his time and expertise.  Wow!"
"DF is absolutely loved the lessons. Dean is an amazing. We admire him. We are very thankful for his effort. Also thank you so much for your support. "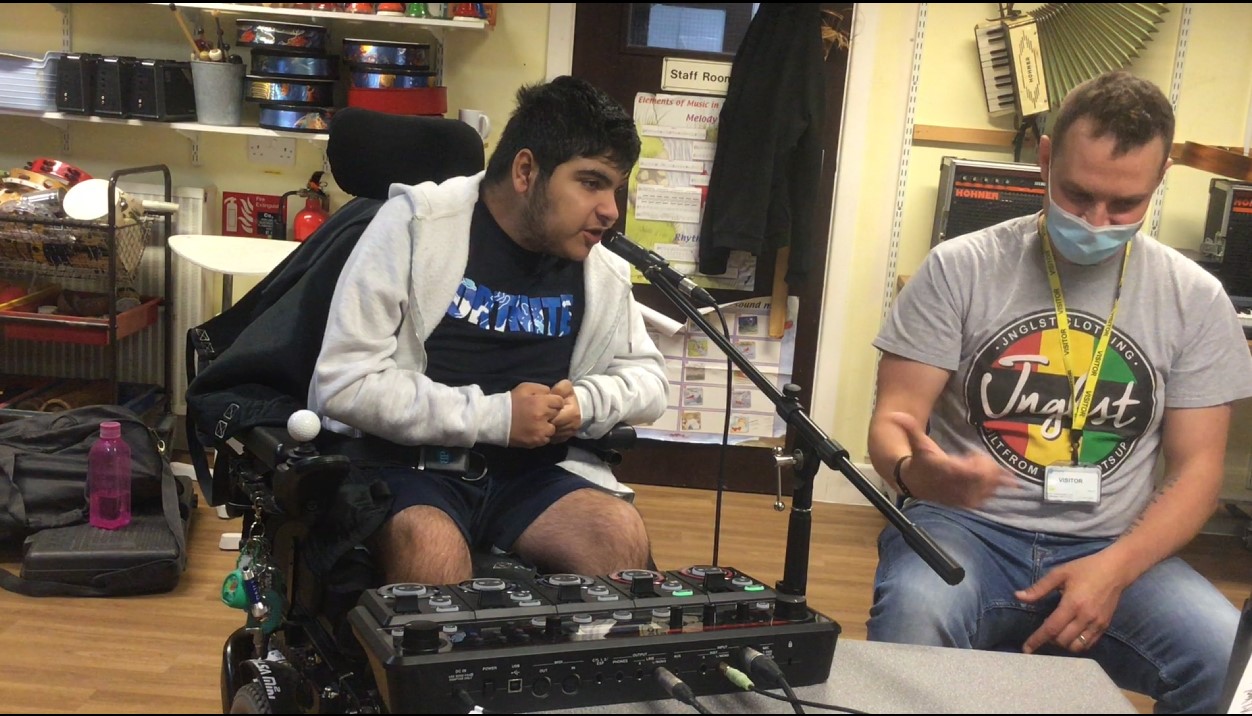 A year after starting an online 'Beatboxing for Lung Health' programme with Victoria Education Centre in the South West, Live Music Now's Dean Yhnell (aka Beat Technique) returned in person for the first time to the school in July 2021 to work in person with the students he'd been 1:1 online with, perform for the school and host a Beatbox Battle!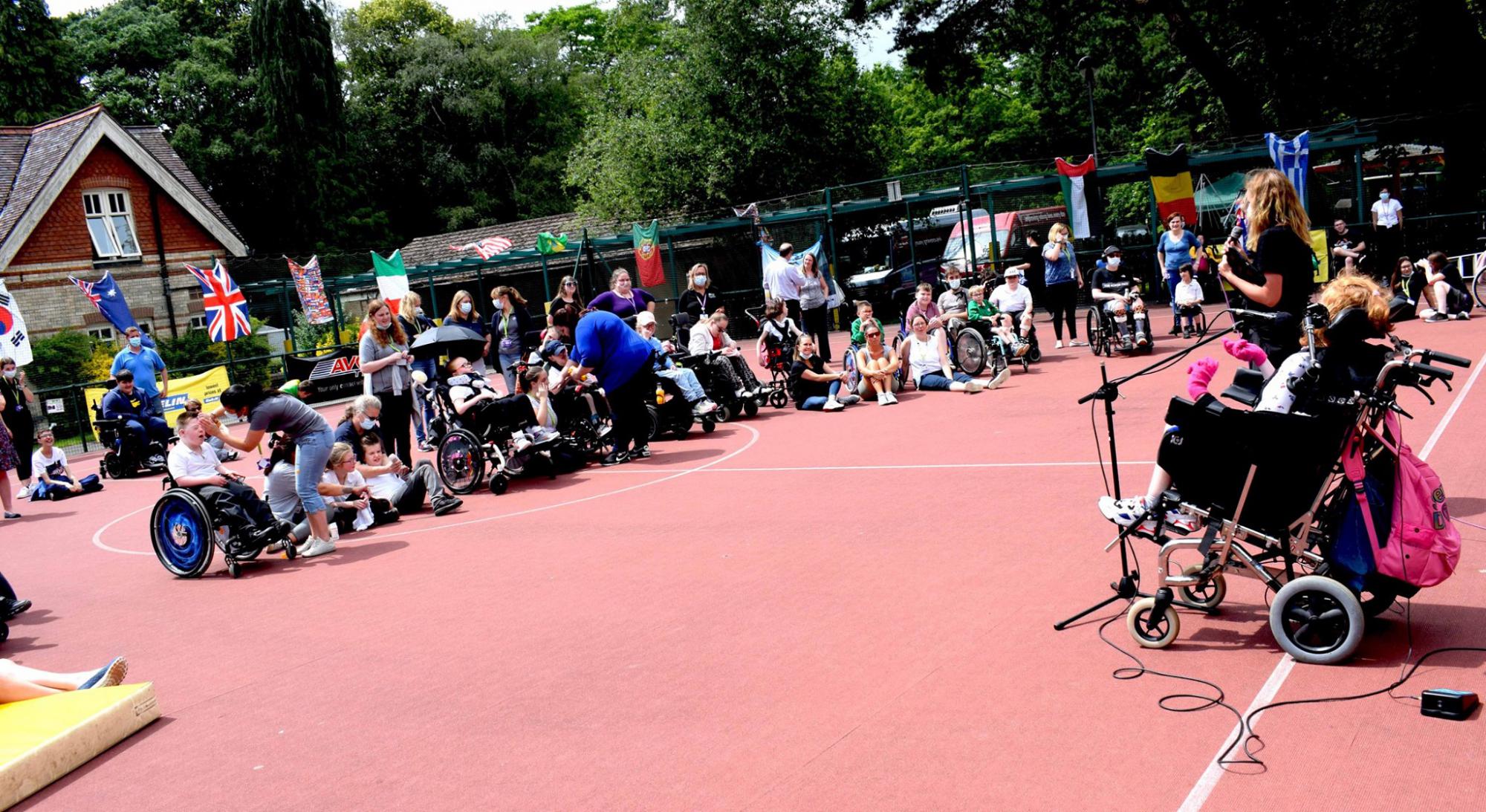 Teacher Jane Lindenberg contacted us after:
"I just wanted to let you know how amazing yesterday was. The culmination of a year's work was clear to see and both staff and students were blown away by the performances. We even had our Occupational Therapists in tears. It was clear to see how hard they had worked and how much potential there is. Dean, thank you, your rapport with our students was clear to see. Each performance was different and each students strengths and personality shone through."
The Therapies team at Victoria Education Centre observed improvements in students' speech, as anticipated, and also in their eating and autonomy from increased use of muscles in the mouth. These are areas which we would like to explore further in order to collect evidence as the project continues.
The reason we think beatboxing has been so successful is that it is very accessible to the learners, it allows them to develop their musicianship skills and progress towards doing complex things musically, as well as supporting therapeutic targets and outcomes.
Live Music Now aims to continue the project and open up the opportunity to more students and explore the therapeutic aspect of it for physiotherapy, speech therapy and life skills
.