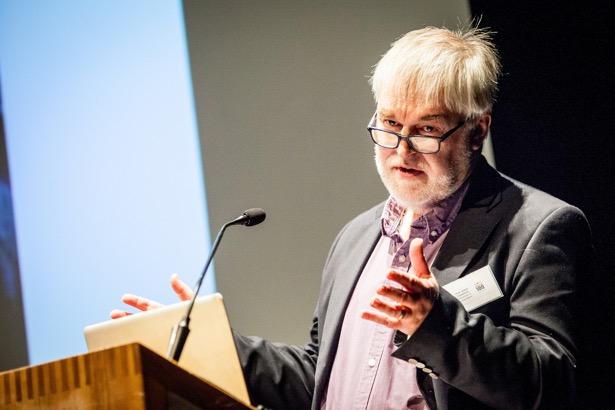 As part of LMN's Menuhin Centenary conference on 16 April 2016, the keynote address was given by Professor Adam Ockelford of Roehampton University.
Adam Ockelford is a Professor of Music at the University of Roehampton, the Chair of Soundabout and founder of the AMBER Trust,. He is also Secretary of the Society for Education, Music and Psychology Research (SEMPRE), and created the sophisticated Sounds of Intent framework, to help measure the impact of music interventions. He has long been a friend to Live Music Now, and has challenged us to develop the work that we do in special schools.
During his presentation, Professor Ockelford described several different children that he has worked with, and the impact that music has had on their lives. You can watch the whole presentation here.
LMN Menuhin Centenary 2016 – Music for children with special educational needs and disabilities from Live Music Now on Vimeo.
Following this presentation, Karen Irwin (LMN Strategic Director SEND), Nina Swann (Strategic Director of Musicians' Development) and Ros Hawley (LMN alumna, mentor and trainer) described the different ways that LMN responds to the challenges of working responsibly in special schools.
Following this discussion, they showed a video that tells the story of eight LMN musicians as they worked with children with autism, and what they learned about good practice in such settings.
You can read a summary of the whole conference here.
Photo credit: Ivan Gonzalez