As part of our 45th birthday, we're celebrating the stories that demonstrate the transformative power of live music.
Sophie, mum to baby Reuben, was one of the first women to take part in Live Music Now's Lullaby Programme in partnership with the Cheshire & Merseyside Women's Health and Maternity network.
"I felt compelled to write a glowing review of the whole process because it has been so wonderful from start to finish. From the moment I found out I was going to be involved in the project, I was really looking forward to it but also a little apprehensive as in the past I have been anxious about the unknown and have struggled with confidence, due to mental health issues. However, my mind was instantly put at ease when I received a lovely welcome video which introduced me to the musician I would be working alongside – Pip. I thought this was a really nice touch and it lessened my initial worries.
Upon meeting Pip over zoom she was absolutely delightful and I knew instantly that we would get along swimmingly. In fact I would go as far to say that she is genuinely one of the nicest people I am proud to know. She radiates so much warmth and personally made me feel so comfortable in her presence, even when singing in front of her for the first time. Usually I would have been quite nervous about performing for a stranger but I didn't with Pip, it was as if we had known each other for a very long time.
I absolutely loved the Lullaby booklet we received prior to the sessions and this helped immensely with getting me into the creative mindset and before I knew it I had a whole page of lyrics all ready for session 1. The process was such a collaborative one and I felt like I had ownership over my lullaby whilst completely respecting Pip's incredibly talented musical input. I honestly loved every minute of each one of our sessions. Not only did Pip put me at ease, but she was also very inclusive and interactive with my baby Reuben and he responded to her really positively.
I would thoroughly recommend this project to any parent who is looking for a beautiful way to bond with their child and for an amazing keep sake to hold dearly forever. Since taking part in this experience, I have felt even more connected to my son and as the weeks have gone on he has begun to recognise his lullaby and even fell asleep to it – what a result! It has helped me to feel more confident in my creative abilities and my self-esteem has also improved." Click here to read about the Lullaby Performance day or here to discover more about the project.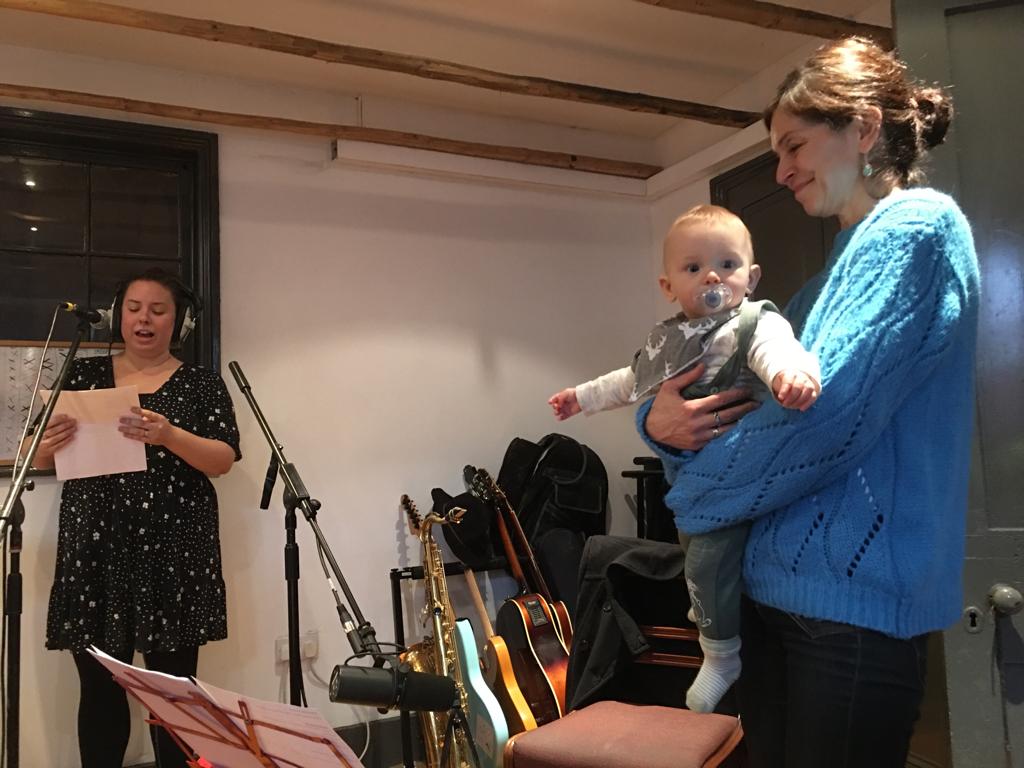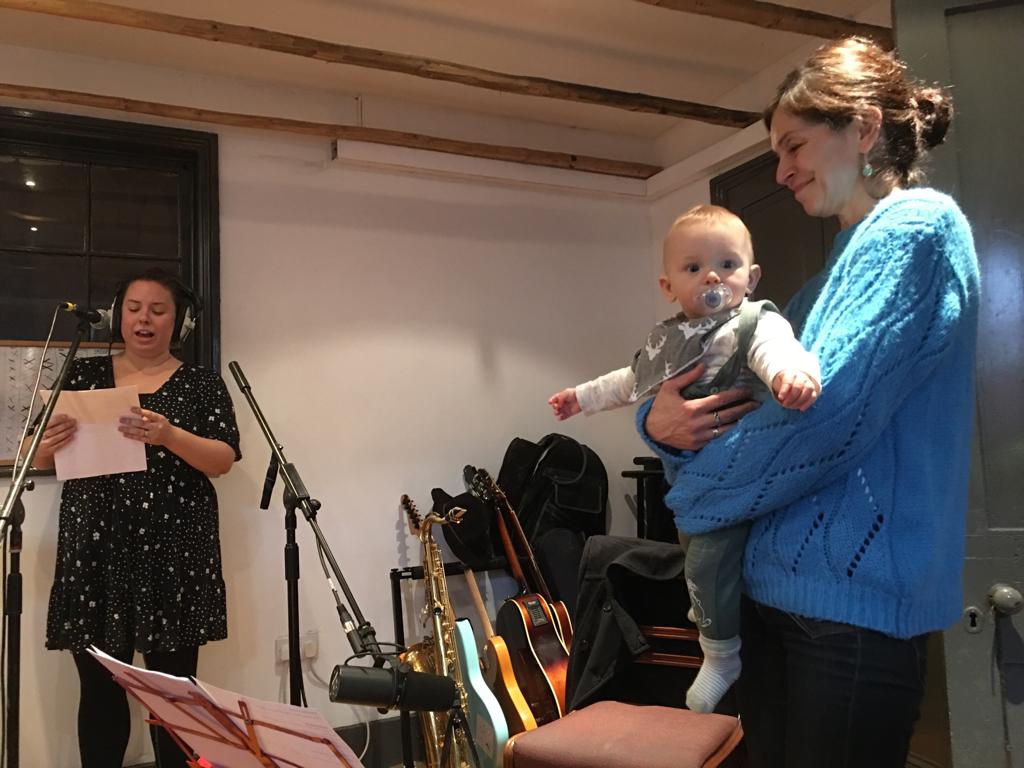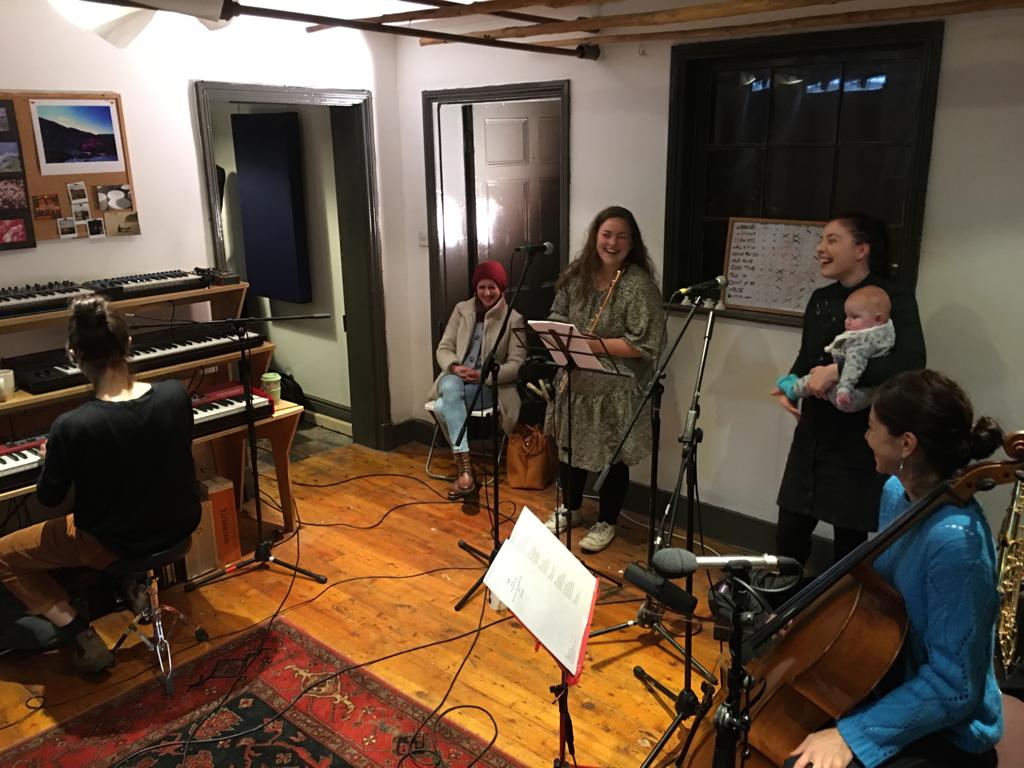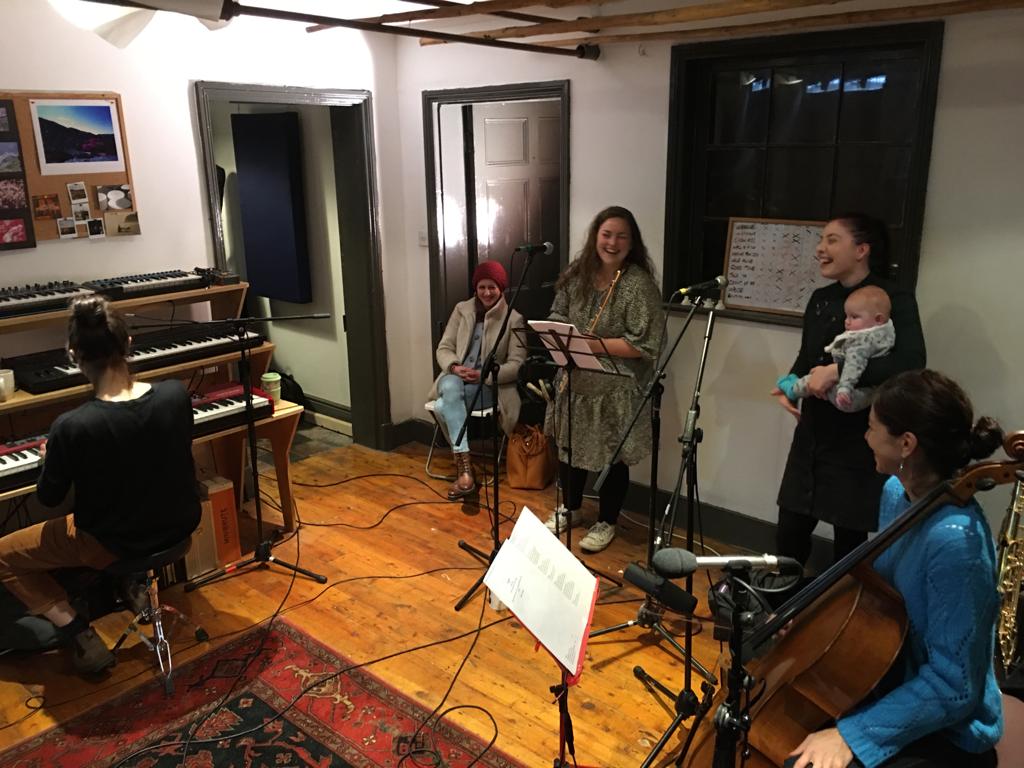 Watch Sophie recording her Lullaby for Reuben below.
Check out some photos below to see Sophie performing her Lullaby with Live Music Now musician, Pip Bryan from Rise Trio at the Lullaby performance day. Read more about it here!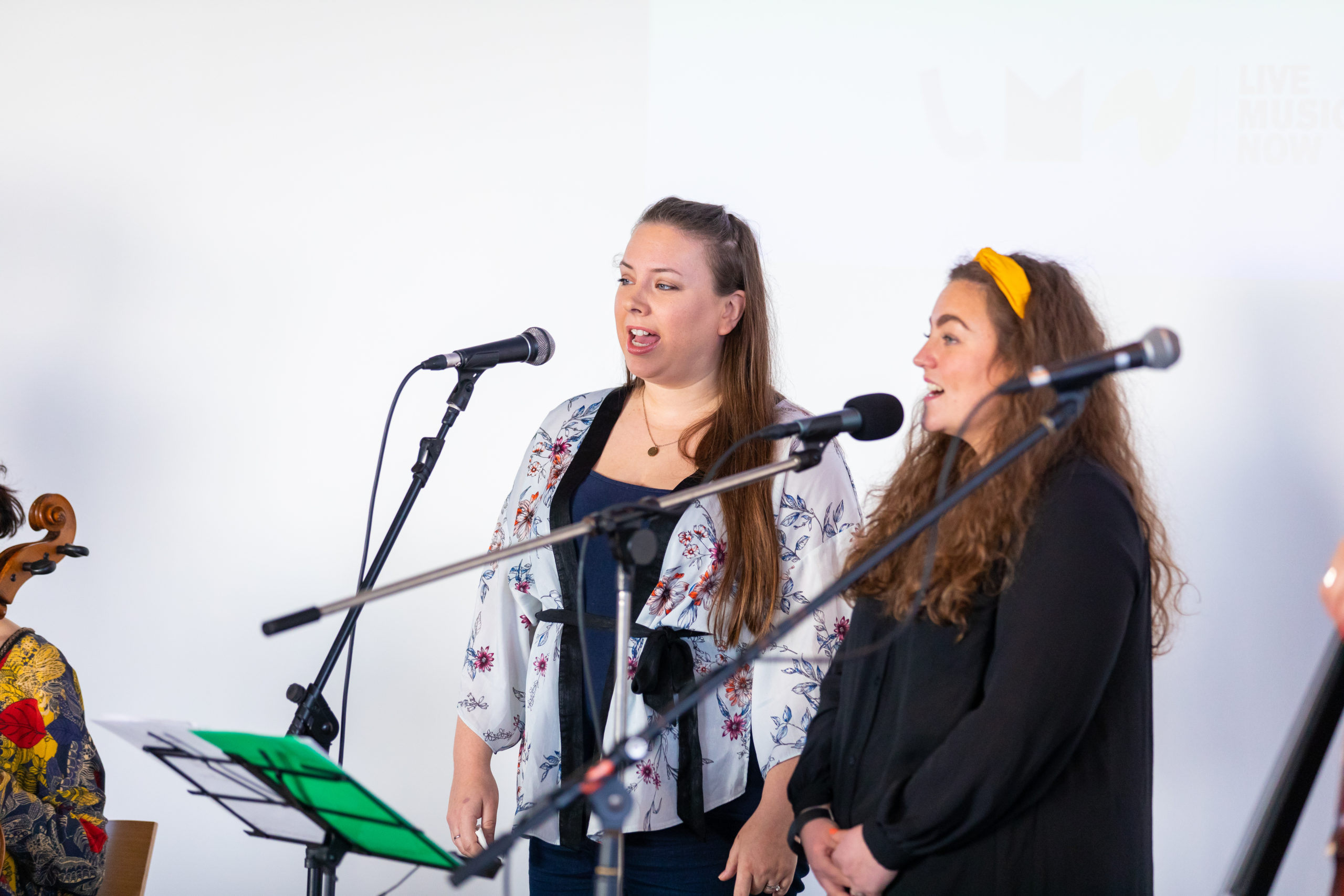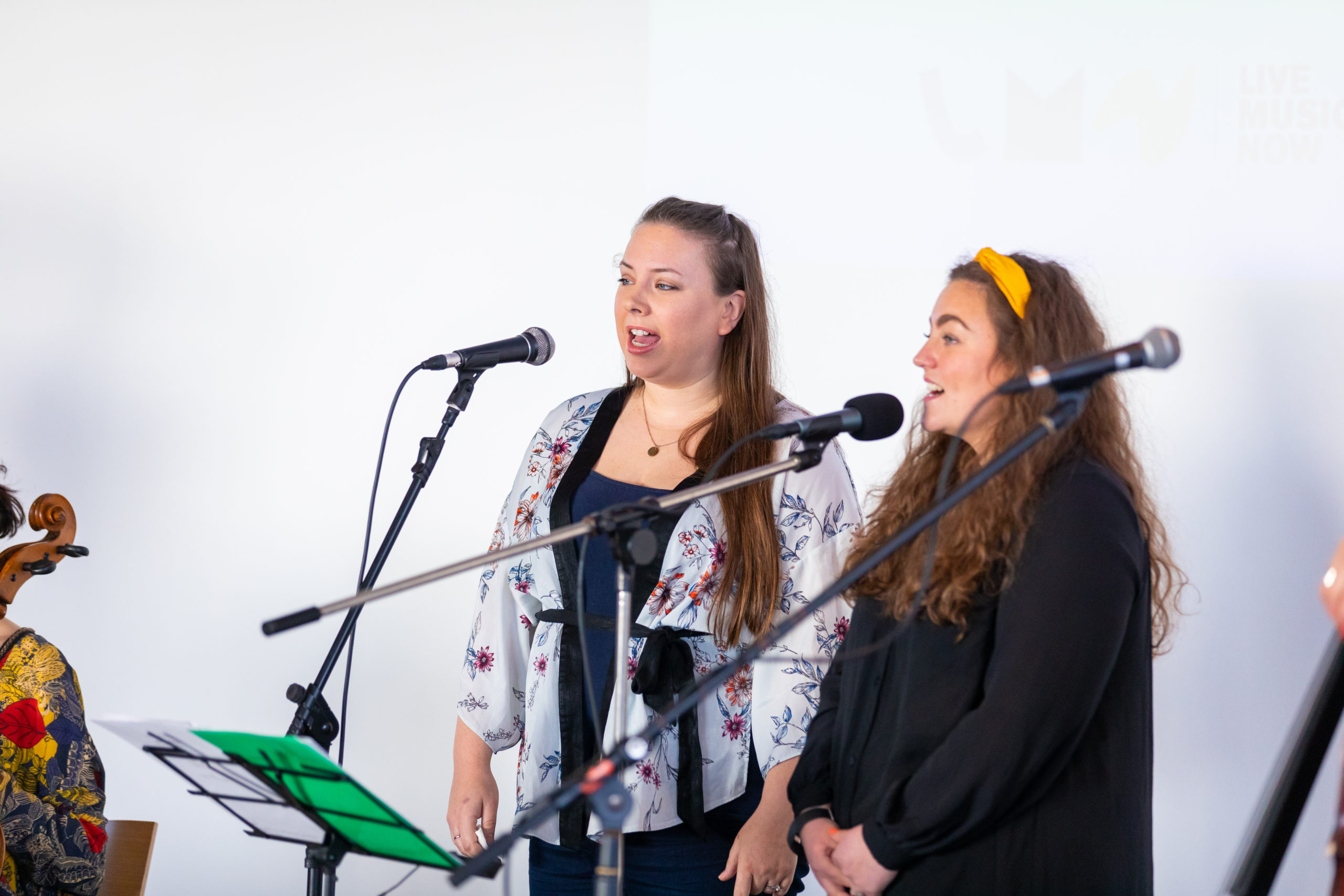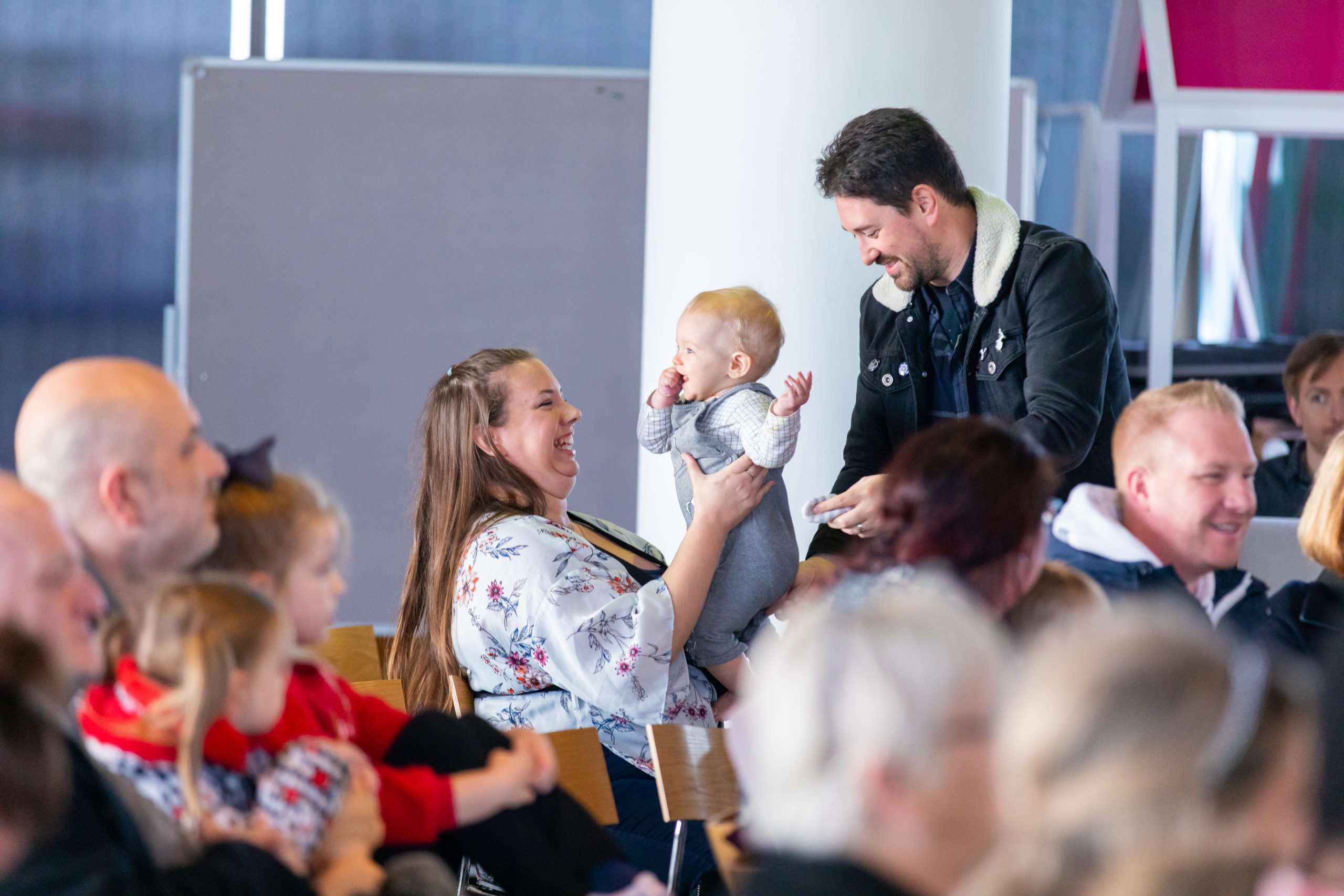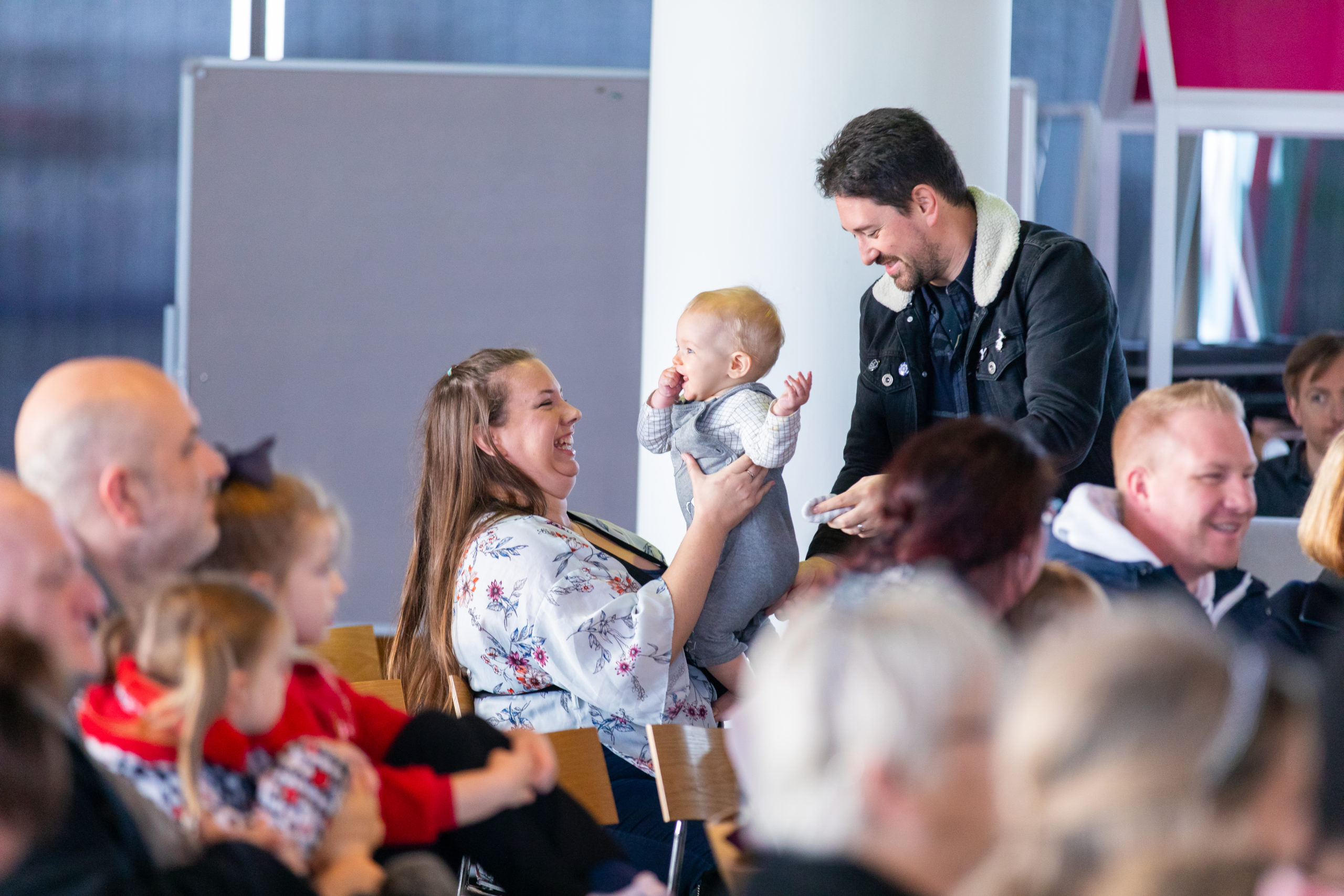 If you'd like to help us continue our musical work with primary caregivers and their babies, please consider donating to our 45th Birthday Appeal via JustGiving.