A new way to connect families with music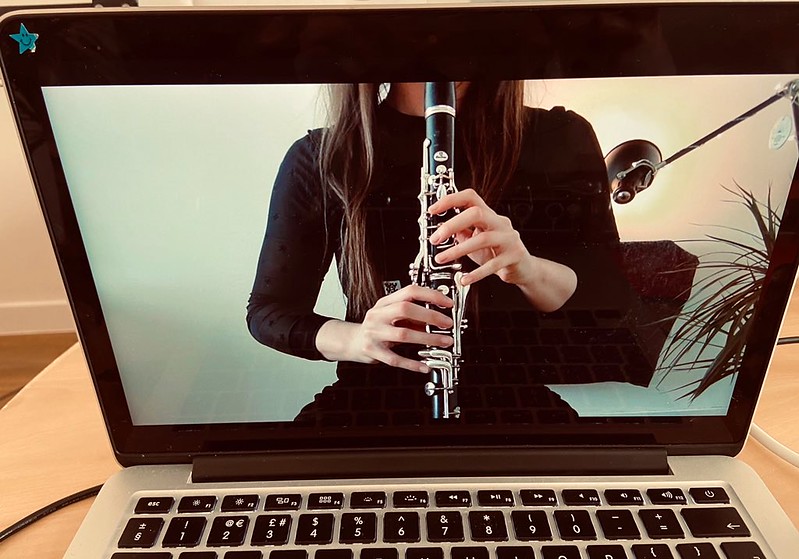 Looking for ways to engage young people with live music during the pandemic, we launched Including Me, a music programme aimed at families with children experiencing a challenging time due to lack of social interaction, family circumstances or their additional needs not being met.
Including Me pairs a musician with a young person and their family for ten sessions, during which they explore musical performance, instruments, song-writing and improvisation. Musicians receive ongoing training in how best to transfer their work online while ensuring sessions remain engaging and interactive. Using a suite of apps to promote participation and inclusion, families and musicians compose songs together in sessions created for and led by the young people at the centre of the work.
The aims of Including Me are to: 

– Support 'stronger families together' through music
– Provide an antidote to 'lockdown blues'
– Combat social isolation
– Boost good mental health and resilience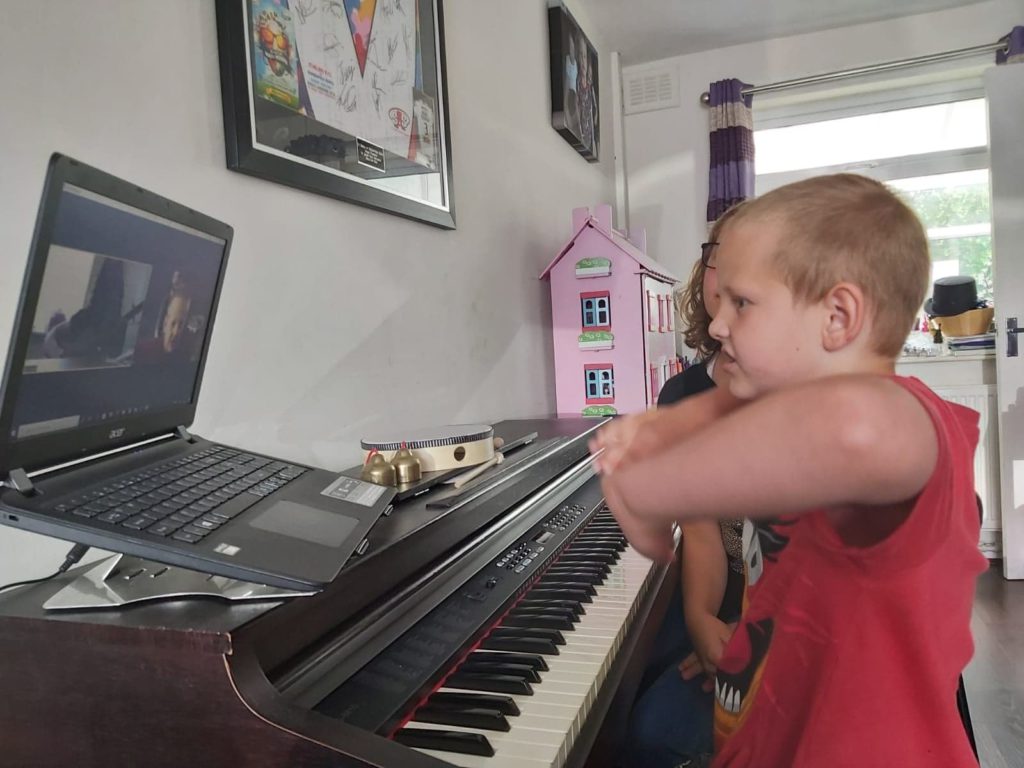 "It was a Jack-and-me time each week – we had fun together and were able to develop and build on this time by continuing to work on the music project during weekends."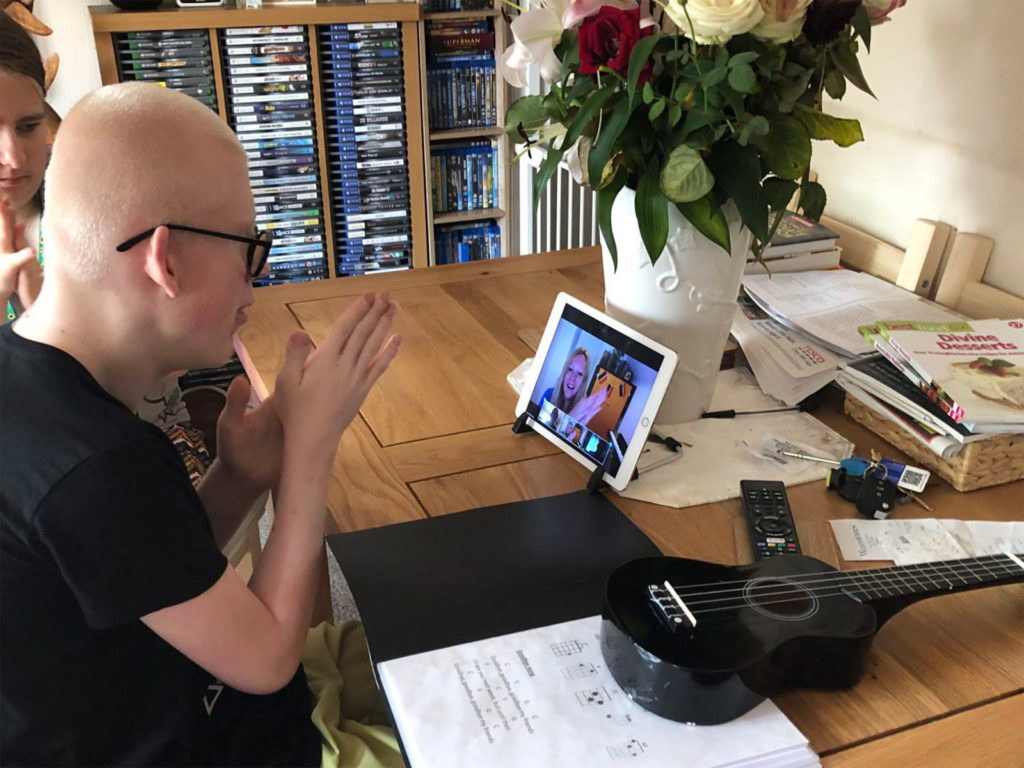 "I just want to let you know what a great first session my son Isaac had with Iolo this morning! It's the first time I've seen him smile for a while as he's been quite poorly mentally recently."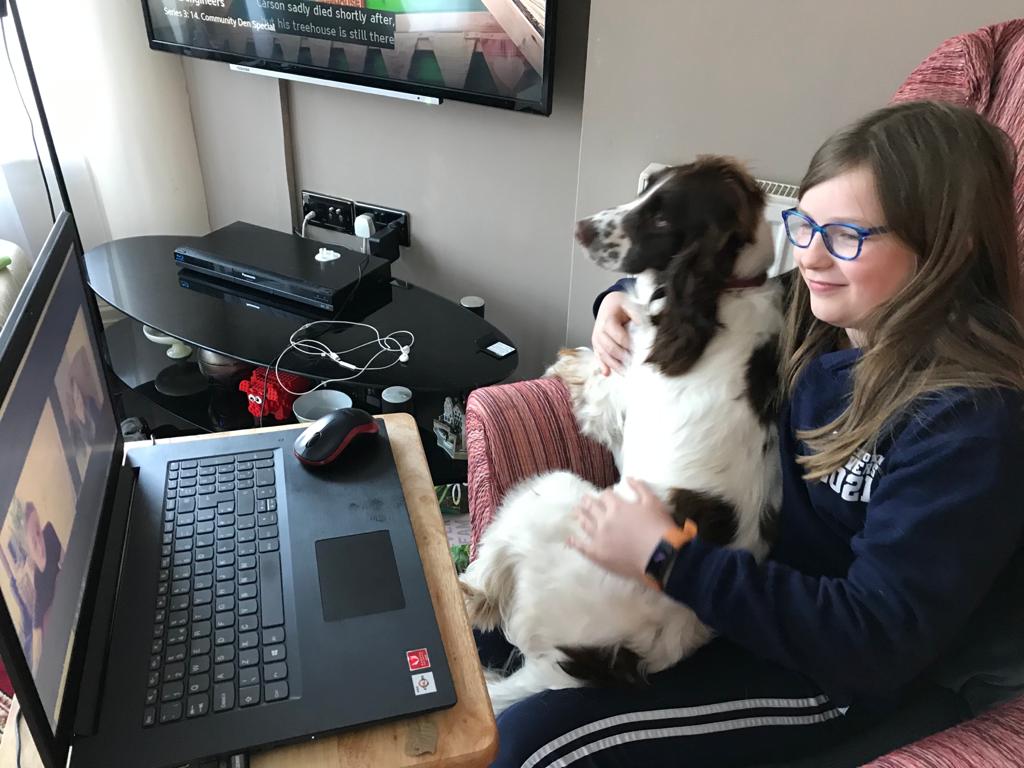 "She has lots of siblings and I think this project really allowed her to find her own voice through music."
- JESS, LIVE MUSIC NOW MUSICIAN
Though developed in response to the Covid pandemic, the project has already proven to be an incredible success in a social prescribing context by supporting families' mental health and wellbeing. Feedback from parents, young people and musicians involved captures the fun and sense of achievement children feel from taking part in sessions, boosting their confidence and self esteem.
We caught up with Live Music Now musician Angharad Jenkins, who plays fiddle and is vocalist in Welsh folk group Calan. Click here to read what she had to say about the programme.
The Future
Including Me will now continue to exist alongside our in-person concerts and residencies as a fixed offering by Live Music Now. The programme has expanded across Live Music Now branches in England, Wales and Northern Ireland. For more information email [email protected]