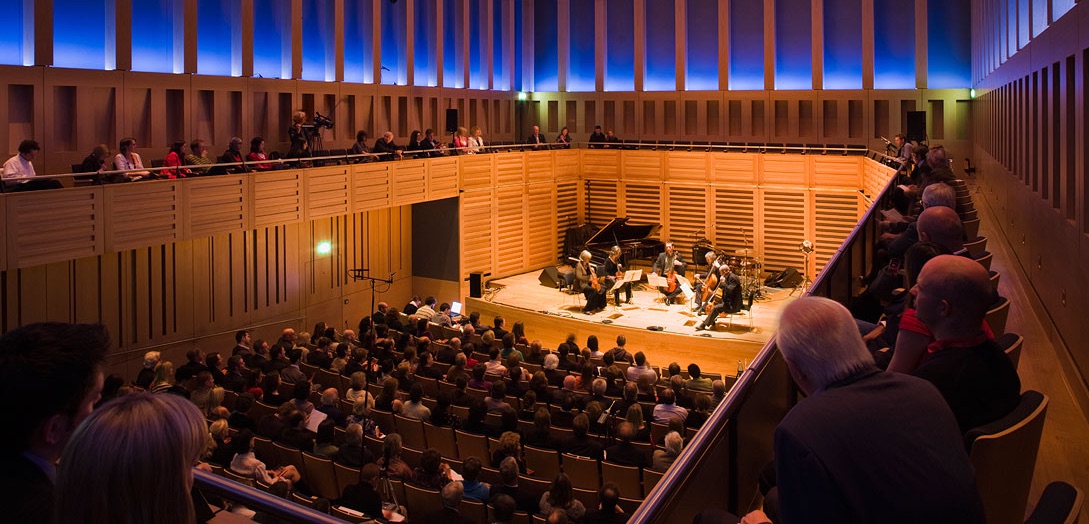 Join us at Kings Place on Sunday 17 April (11.30am) to mark the centenary year of Live Music Now's founder, Yehudi Menuin.  Zamira Menuhin-Benthall, LMN co-founder Ian Stoutzker and Clemency Burton-Hill will open the event with an introductory discussion  followed by performances by LMN musicians past and present, evoking Menuhin's vision and discussing their amazing experiences.
Musicians performing at the event include: Craig Ogden (guitar) and  Miloš Milivojevic  (accordion); Laura Margaret Smith (mezzo-soprano) and Geoffrey Tanti (piano); the Sacconi Quartet's Hannah Dawson (violin) and Cara Berridge (cello); Official Harpist to HRH the Prince Of Wales Anne Denholm; as well as alternative folk ensemble Tir Eolas.
To book tickets and for programme details, visit the Kings Place website or contact the Kings Place Box Office on 020 7520 1490 (Online Price: £14.50 (incl. tea or coffee) | £9.50 Savers* ).
Yehudi Menuhin founded Live Music Now in 1977 with the dual aim of bringing live music to people who need it most and providing paid performance opportunities to young musicians at the start of their careers. Today, LMN selects and trains exceptional musicians to work in a range of challenging settings, such as care homes, hospitals and special schools, reaching over 120,000 people in the UK each year. Join LMN current and alumni musicians as they talk about the impact Menuhin's vision. Here's what our concert performers have to say about their time on the scheme.
Hannah Dawson, violin and Cara Berridge, cello (of the Sacconi Quartet)
"Our quartet's experience on the LMN scheme was invaluable. Seeing people respond in such an immediate way to our music-making is something that never leaves you. We started the scheme whilst still studying at college, and in the midst of many hours together in a practise room, this tangible reaction to music inspired us to keep going! It is incredibly rewarding and important to play music to people who otherwise wouldn't get the opportunity to hear it live. Outreach has remained an important strand of our work as a quartet.''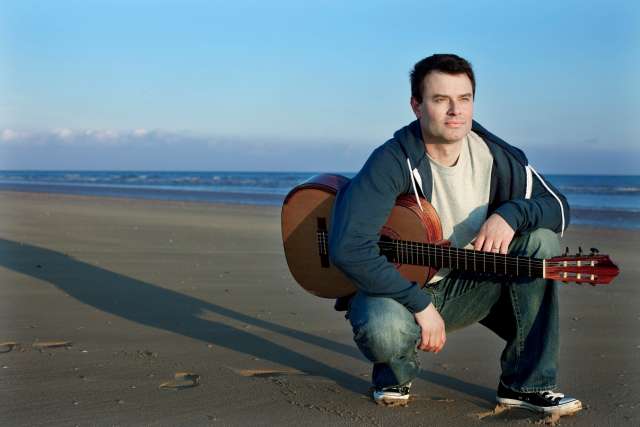 " I had many invaluable experiences during my years as an LMN artist.  Bringing live music to people in community venues is a great privilege and has provided some of the most treasured memories of my career." Craig Ogden, classical guitar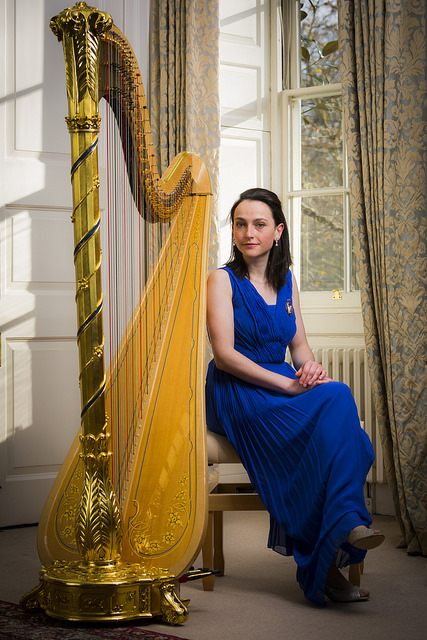 Anne Denholm,  Official Harpist to HRH The Prince of Wales
" Music is for everyone, and we should share its incredible powers as widely as possible. I love being a part of Live Music Now because it gives me the opportunity to take my music and my instrument to vulnerable people who often have to go without. Why should they, especially when music can provide them with such joy, consolation and relief. Even during my short time on the scheme so far, I have met so many inspiring people and created memories that will last a lifetime." (Photo Credit: Julian Dodd)
Miloš Milivojevic, classical acc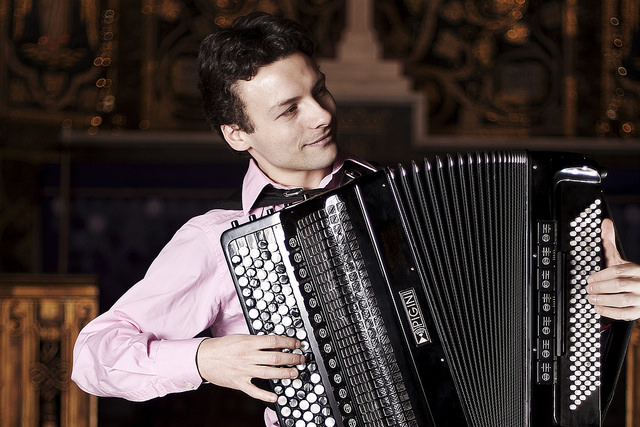 ordion
"I feel very proud that I have been part of Live Music Now for many years – the unique scheme has been significant for many professional musicians. Being able to interact and change someone's life through the music is a huge satisfaction and irreplaceable and unforgettable experience. Thank you LMN."
Laura Margaret Smith, mezzo-soprano and Geoffrey Tanti, piano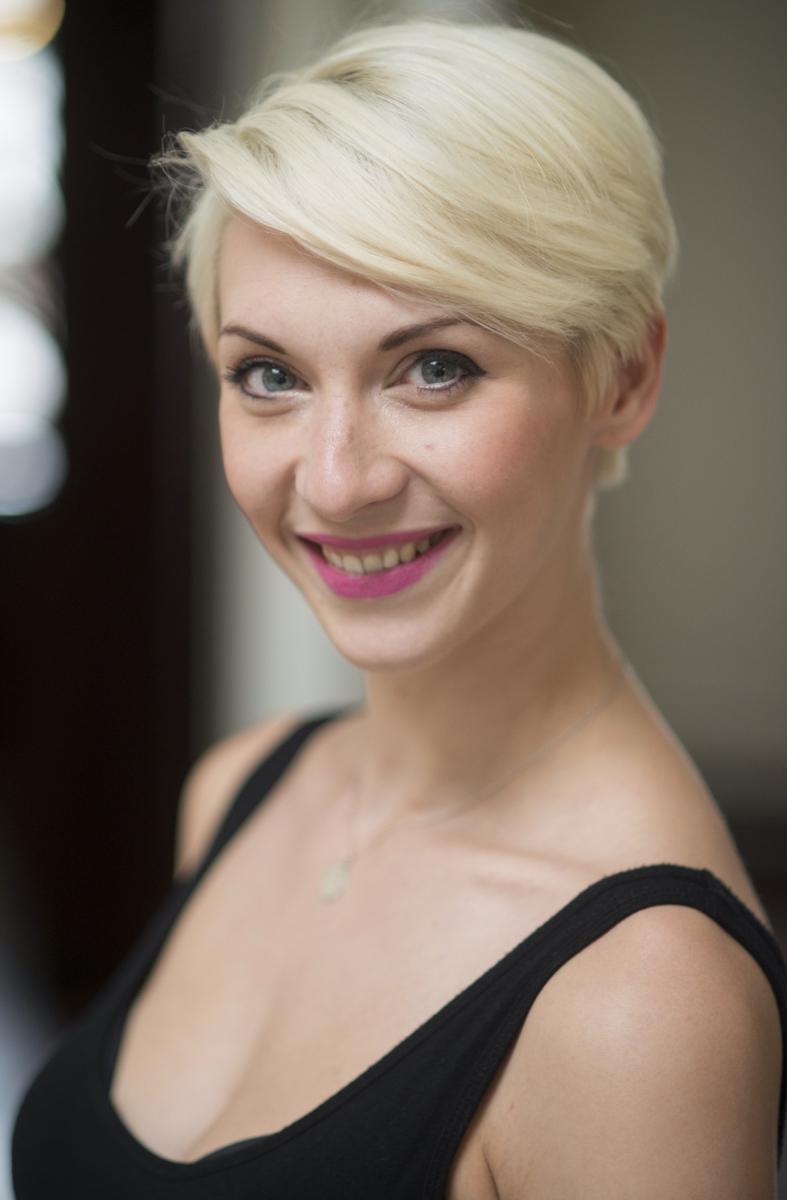 " Working with Live Music Now has involved us in some of the most interesting projects in our working lives. We are especially grateful to have been a part of the whole creative process in John Maxwell Geddes' piece, from taking part in collecting the stories and memories that made up the text to working alongside John to realise his vision, to premiering the new work and recording for Delphian Records. We still enjoy performing this work in many of our varied LMN concerts.''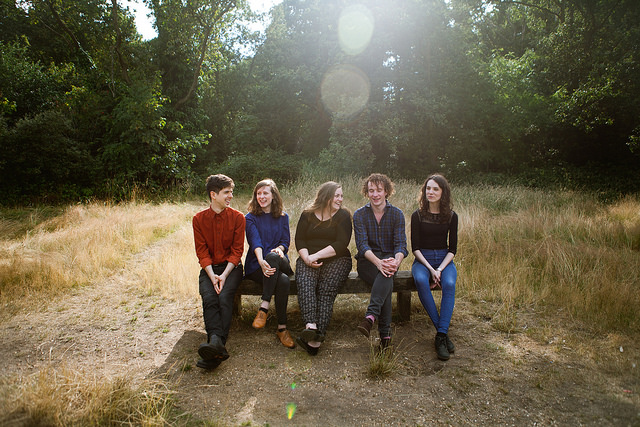 Tir Eolas, Alternative-folk group 
''Working with Live Music Now has been an invaluable experience for Tir Eolas. We've been provided with a variety of training, which has impacted positively on our delivery of sessions as a group.  We have had the chance to perform in situations and to people who we never would have met – it has challenged us all positively and has left a lasting impact on each of our work, both together and individually.  Working with Live Music Now has helped us to grow in confidence as performers and moreover has enriched our lives as musicians.''
Music, amongst all the great arts, is the language which penetrates most deeply into the human spirit, reaching people through every barrier, disability, language and circumstance. This is why it has been my dream to bring music back into the lives of those especially prone to stress and suffering…so that it might comfort, heal and bring delight. Yehudi Menuhin
For more information on LMN's Menuhin Centenary celebration, click here.