Live Music Now North Eeast staff are delighted to welcome their newly recruited musicians to the branch at their induction day in York.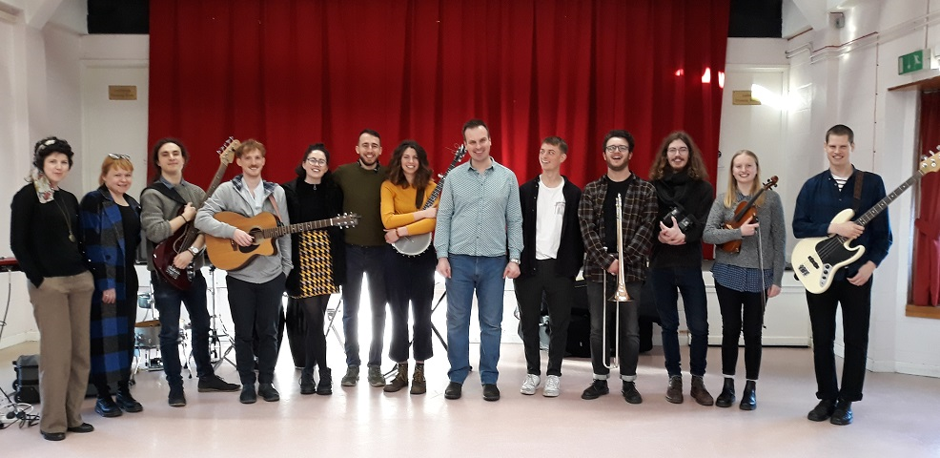 Induction training introduces musicians to the wide range of ideas and skills that are required by professional musicians who believe they can make a difference working with Live Music Now.
The training was delivered  by LMN Alumni & Double Bassist, Geth Griffith who talked the new musicians through responsiveness, understanding audiences, adaptability and communications techniques. In the afternoon, each musician gave a performance, with the rest of the group giving constructive dieback as they all reflected on their work together.
Here's what some of the new musicians had to say:
 "The practical task of introducing ourselves, playing in front of everyone and receiving the feedback on how we could do things differently, what worked, what didn't was really useful."
– Jade Harris, Band of Jays
"I enjoyed the range of presentation styles used and think that practical group work is such a useful tool. It's really difficult to actually work on your professional practice but it is the best way to learn!"
– Ashling Doherty, Resonate
"I found the practical sessions especially useful. It was great to workshop ideas in our ensembles and share ideas with the other musicians. Even though every group had different focus points and styles, all the discussions could be applied to our own ensemble and it was inspiring to hear everyone's different perspectives and thoughts."
– Grace, Grace Smith & Sam Partridge
If your an early career musiciain and would like to find out more about working with Live Music Now, visit our musicians development page.