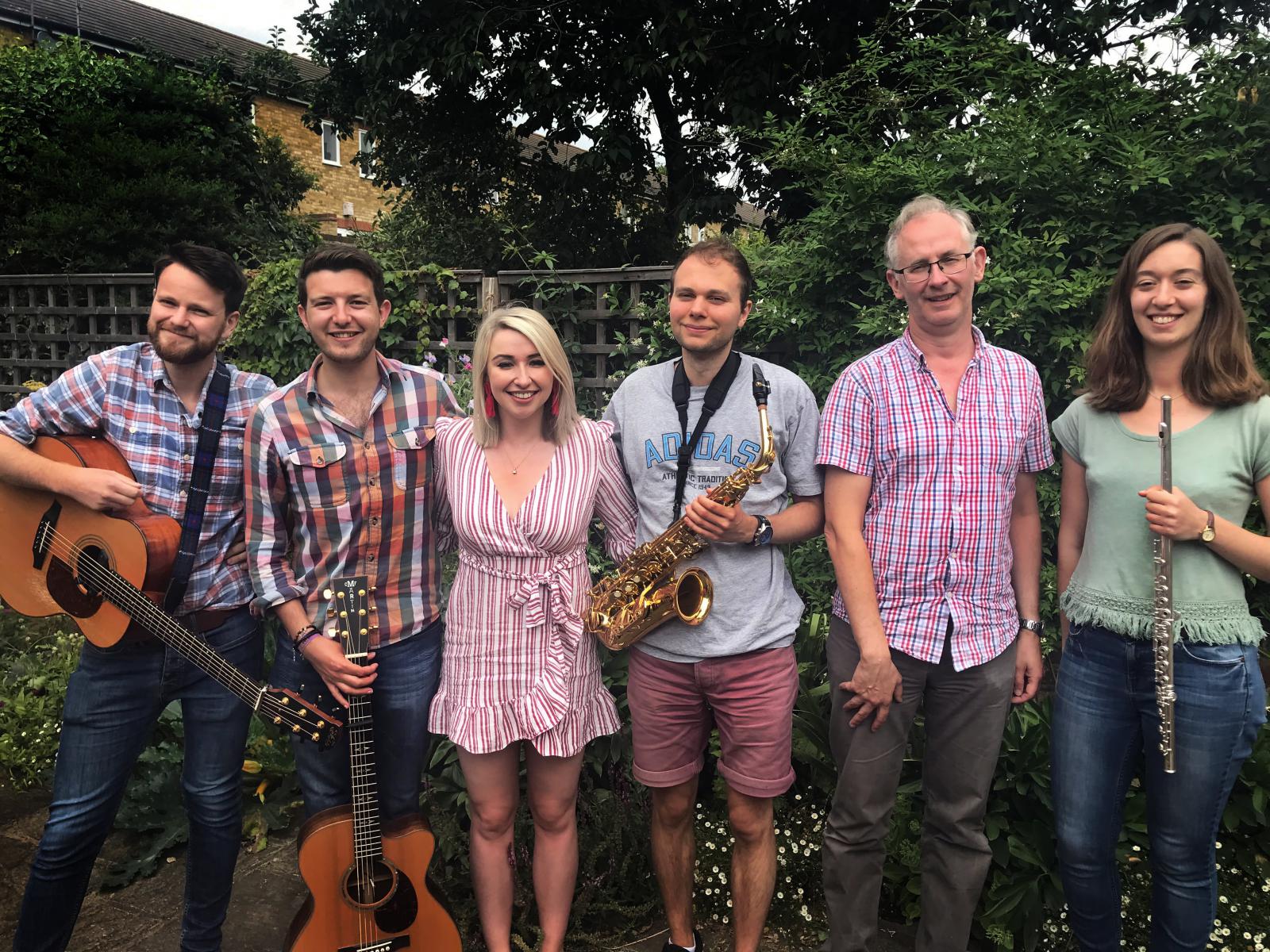 Earlier this year we welcomed some talented and exciting musicians to Live Music Now's South East branch. To coincide with LMN South East's auditions in London on the 27th, 28th & 29th November we are launching a series on some of the people who have recently joined Live Music Now.
In their own words they will tell you about themselves and what brought them to join LMN.
Multi-instrumentalist in folk duo: Ainsley Hamill & Toby Shaer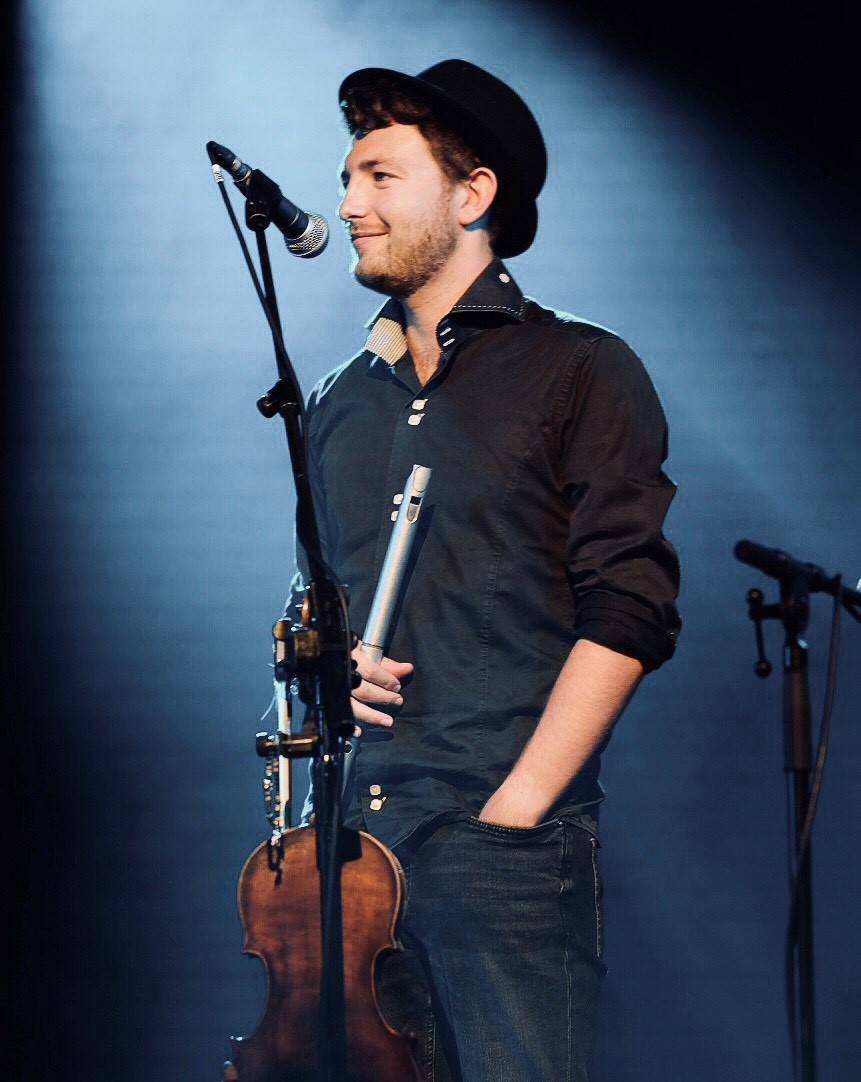 My Musical Journey
"I started playing instruments from an early age. There was always lots of music around as dad is a blues guitarist.  At seven I moved from recorder to classical flute. I played in a classical style until a friend introduced me to traditional folk music. My friend had a DVD of a live performance from notorious folk chanteuse Kate Rusby and her band. This DVD spoke to me in a way that nothing else had. I learnt the songs and tunes by ear, watching and listening to Michael McGoldrick and John McCusker on the flutes and whistles.
I currently play Flute, Whistles, Fiddle, Cittern, Mandolin, Guitar, Bass, Piano, Drums, Bodhran and Uilleann Pipes. I was lucky enough to learn a lot of theory during my school years and was able to apply them to all the different instruments.
In 2016 I toured with John McCusker during his 25th anniversary tour. It was one of the greatest highlights of my career. Nowadays I split my time between different projects and groups. I feel it is the best way to keep my musical mind as fresh and excited as it can be."
Why Live Music Now?
"It was through Ainsley Hamill that I was introduced to LMN but I had heard of their work beforehand. The biggest benefit for me is that it gives you opportunities to develop personally. I have been performing live for around 15 years. Barely any of these occasions have been comparable to what LMN provide. To perform and work with people who do not have the usual privileges is very important to me. It's not about the glory of the limelight, it's about the feelings and passions involved from both performer and audience member."
My Playlist for Life*
John McCusker/Andy Cutting – Margaret Ann's Silver Wedding Anniversary/Waiting for Janet/Shake a Leg
Gary Moore – Still Got the Blues
John Doyle – Liberties Sweet Shore
Michael McGoldrick – Strange Journey
Rhiannon Giddens – Up above my Head
To learn more about Toby visit: livemusicnow.org.uk/lmn-musicians-info/id/1602
If you would like to join Live Music Now and you are based in London and the South East APPLY NOW – request an application online here. 
Closing date for applications is  Tuesday 16 October 2018.
Auditions will be held in London on 27th, 28th & 29th November.
Help us spread the word! Download the auditions poster here.
For more information on the application and audition process http://livemusicnow.org.uk/auditions-home
*A 'Playlist for Life' is a list of songs or pieces of music that make up the soundtrack to your life. Lullabies your mum sang to you. Your first 'slow dance'. Music that reminds you of special holidays or special people. Playlist for Life taps into a recognised phenomenon: personally meaningful music has the ability to improve life for people with dementia, their family and their carers. For more information visit www.playlistforlife.org.uk