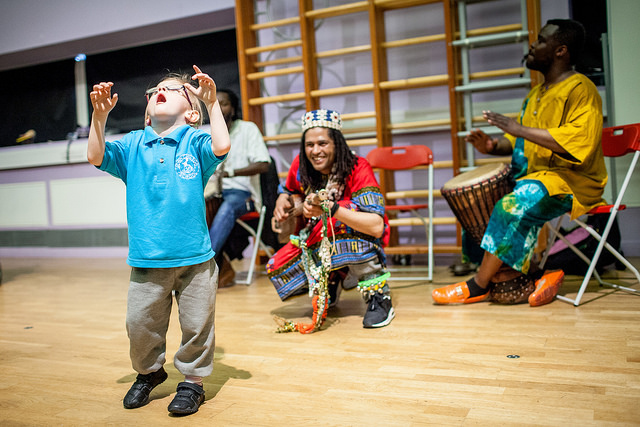 "My LMN experience has been absolutely life-changing. I have met some amazing people who I will never forget and have had the most humbling experiences; it is work like this that makes playing music mean something real."  Rachel Wick, Antara Duo
Live Music Now is looking for musicians based in London and the South East to join us. We offer training and paid performances to musicians at the start of their professional career, working with diverse audiences who do not normally have access to high quality live music.
We're looking for outstanding artists, whatever the instrument, whatever the type of music, who have that spark and passion to share their music with a wider audience including older people in care homes, children with special needs and other vulnerable groups.
"Through LMN I have learned more about myself as a person and as a musician. My skills as both a workshop leader and a musician have developed to a very high degree. Before LMN I didn't know how music could really affect people and I'm so honoured to have been a small part of positively affecting so many people's lives!" Katie Patterson, Katie's All Sorts.
If this sounds like you, register your interest and request an application online here.
Help us spread the word! Download the auditions poster here.
Closing date for applications is  Tuesday 16 October 2018.
Auditions will be held on 27, 28 & 29 November 2018 in London.
Advice and support can be provided on the application and audition process so don't let that put you off!
We are an equal opportunities organisation and encourage applications from all suitably qualified members of the music community regardless of their race, sex, disability, religion/belief or sexual orientation.
For more information, please check our website. For a musician's perspective on why you should join Live Music Now watch our film here:
"Why should musicians join Live Music Now?" from Live Music Now on Vimeo.