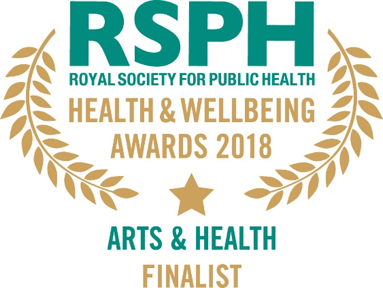 For the second year in a row, Live Music Now was a Finalist for the Royal Society for Public Health's Health & Wellbeing Awards 2018.
Now in its eleventh year, the Awards bring together a diverse range of organisations and individuals to celebrate outstanding contributions to improving and protecting the public's health and wellbeing.
Live Music Now was recognised for its:
High quality creative arts and music provision that addresses significant health and wellbeing issues affecting individuals, families and the wider community;
Supporting patients, families and healthcare staff involved in the planning and delivery of creative arts and music provision for health and wellbeing;
Strong partnership working between creative artists, musicians, the NHS, public health professionals and other stakeholders;
Attention given to sensitivity towards issues of cultural diversity and social inclusion.
In 2017, Live Music Now provided 1,800 music workshops in care homes, delivering measurable and sustained health, wellbeing and social benefits for the people who live and work there.
"The recognition of the Royal Society of Public Health for our work is a tremendous endorsement and encouragement. All around the UK, LMN's staff, volunteers and musicians have been working long and hard to bring music to the lives of people living and working in care homes and hospitals; as well as children in special schools. Last year, we reached over 130,000 people, with independent evaluations showing measurable benefits for those that have taken part. I have such admiration and gratitude for the people who make LMN's work possible, particularly as the charity sector is under such financial strain at the moment. The encouragement of the RSPH is a great boost to everyone, and we will certainly strive to make the Final again next year. Third time lucky?" Evan Dawson, LMN Executive Director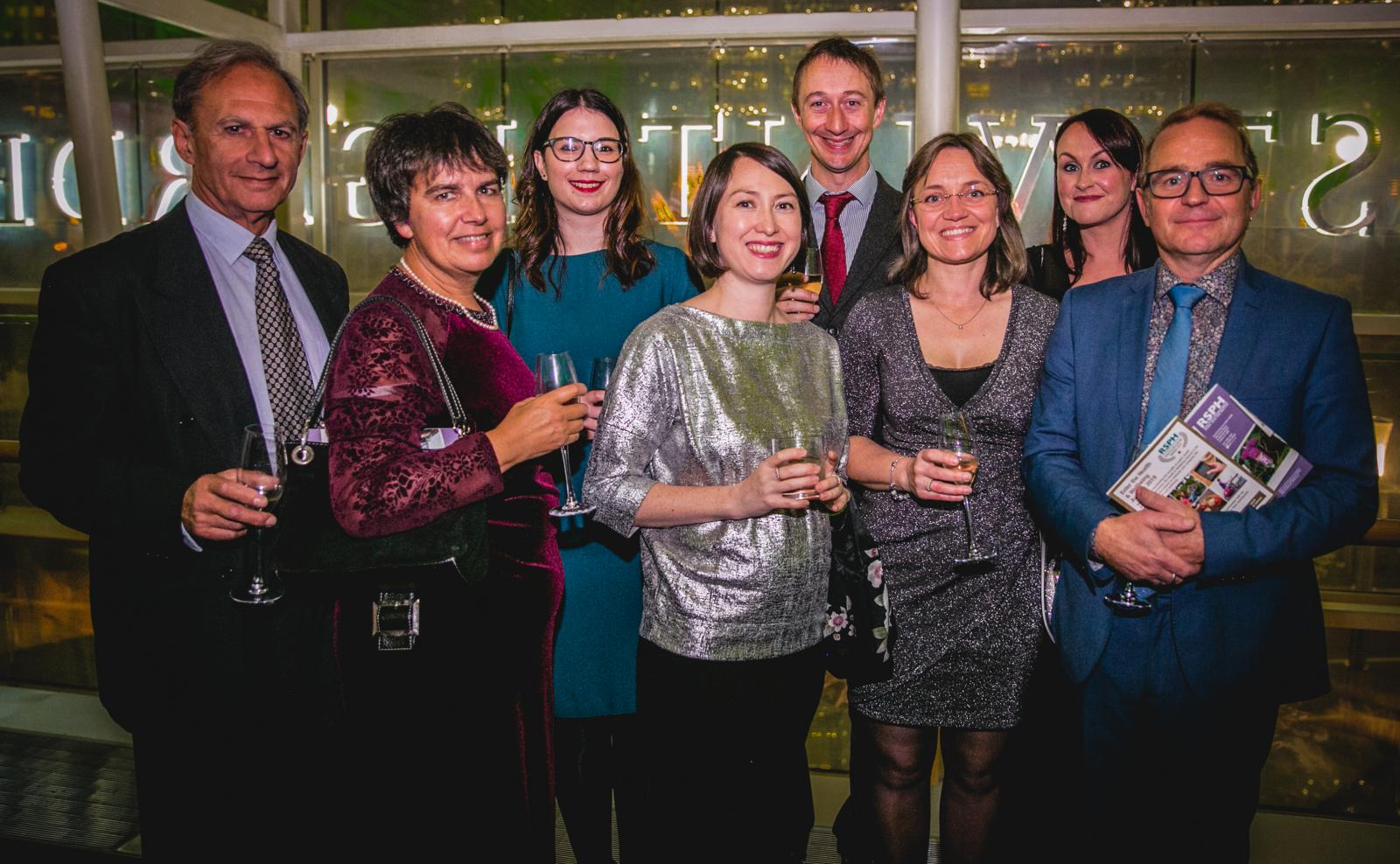 From left to right:
Peter Freedman, LMN Trustee; Deborah Welch, LMN North East Assistant Director, Amy Ward, LMN North West Project Manager; Rosanna Kwok, LMN South East Project Manager; Evan Dawson, LMN Executive Director; Emily Roberts, Operations Manager; Claire Cressey, LMN Wales Branch Director; Douglas Noble, LMN Strategic Director: Wellbeing