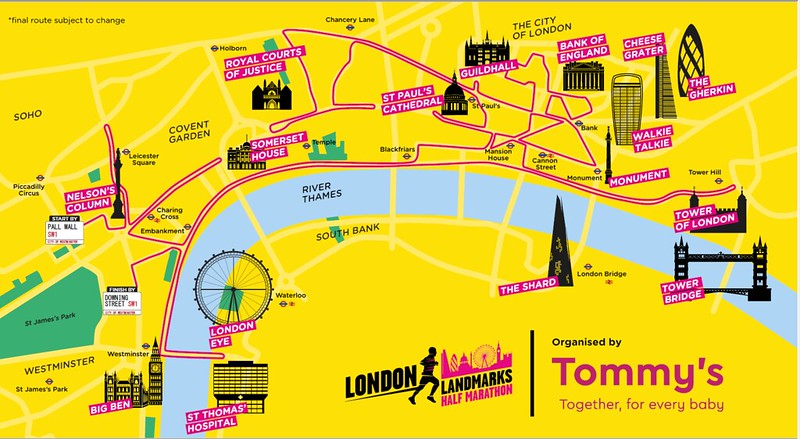 A team of eight musicians are representing Live Music Now in this years' London Landmarks Half Marathon.
They'll be joining 16,000 runners at the start on Pall Mall and racing past fabulous views of London's most iconic landmarks including Big Ben, St Paul's Cathedral, Nelson's Column, the Tower of London and the London Eye before finishing by Downing Street.
Funds raised will help connect our professional musicians with people experiencing social exclusion or disadvantage, working together to create engaging, interactive, evidence-based live music sessions that meaningfully enhance health and well-being, improve communication, strengthen relationships and deliver positive effects long after the last note has been played.
Meet our team of all-star fundraising champions: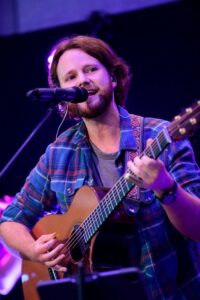 Elliott Morris
"I'm a singer/songwriter and guitarist from London. Live Music Now has shown me that music can be so important and beneficial in a variety of settings. If I can support the charity's work through not just playing, but running too, then I'm going to run as well!"
Support Elliott's fundraising run for Live Music Now here.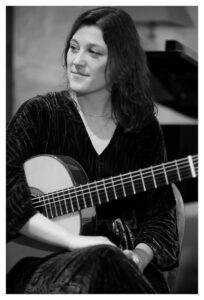 Georgina Dadson
"I'm a classical guitarist living in Cardiff. I'm running for Live Music Now because I have experienced first-hand the positive impact music can have on the community and I would like to contribute to the continuation of this very very important work! I also managed to break my ankle last spring and so it is my personal challenge to get me back to running again – something that I've always enjoyed."
Support Georgina's fundraising run for Live Music Now here.

Anna Sideris
"I am a soprano and vocal animateur. When I am not performing a big part of my job is bringing music into different parts of the community, and connecting with people through singing. I started working with Live Music Now while I was still at the Royal Academy of Music and I was an LMN artist between 2014 – 2018. Live Music Now was a massive support to me in the early part of my career! I'm excited to express my gratitude by taking part in this event."
Support Anna's fundraising run for Live Music Now here.

Gideon Brooks
"I've been part of Live Music Now for a few years now through the ensemble Lakeside Brass. When the pandemic hit, LMN provided opportunities to perform recitals on Zoom and keep us musicians going. We love what LMN does for SEND schools, care home and the musicians they employ. Running a half marathon is least I could do to thank them!"
Support Gideon's fundraising run for Live Music Now here.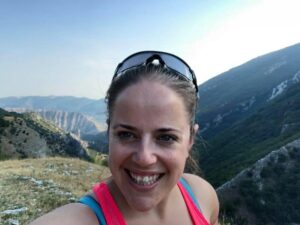 Janet Fischer
"It's an honour to run alongside this group of talented musicians. Their work is so important but there are still so many people who don't have the opportunity to participate in it, so I'm taking on  this challenge to raise some money and make sure that someone else gets to experience the glorious power of music."
Support Janet's fundraising run for Live Music Now here.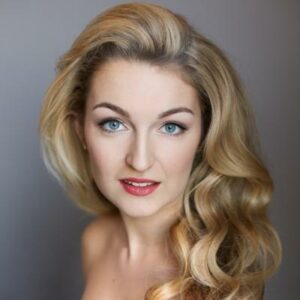 Cathy Hare
"As an LMN musician I would love to spread the word of what we do far and wide, and would also love to help raise money for even more projects!"
Support Cathy's fundraising run for Live Music Now here!
Fiona Mitchell
"I used to work with Live Music Now, and have seen first-hand the amazing work they do for both children and the elderly"
Support Fiona's fundraising run for Live Music Now here!*
*NOTE: Due to a scheduling conflict, Fiona will be running the Hampton Court Half Marathon on 26/3 instead!
Roland Harrad
"I've been working with Live Music Now for about 6 months and love it!"
---
Live Music Now reaches over 85,000 people a year and trains and employs 300 professional musicians. You can find our musicians in care homes, hospitals, community settings, schools, libraries and hospices in England, NI and Wales and in Scotland with our sister organisation Live Music Now Scotland.