An exciting new project for caregivers and their babies
Live Music Now are thrilled to be working on a major new strand of work that pairs musicians with families to write their own lullaby for their baby. This work takes a model established by Carnegie Hall in New York, which will be developed with the NHS and other strategic partners across the UK.

Live Music Now are working with a number of organisations to deliver this work: in England the Cheshire and Merseyside Women's Health and Maternity Network, and South West Yorkshire Partnership NHS Foundation Trust and in Wales, Swansea Bay's Perinatal Mental Health Unit, Flying Start and Operasonic. Listen to a podcast featuring musicians and staff from Live Music Now and Carnegie Hall discussing the development of the project here.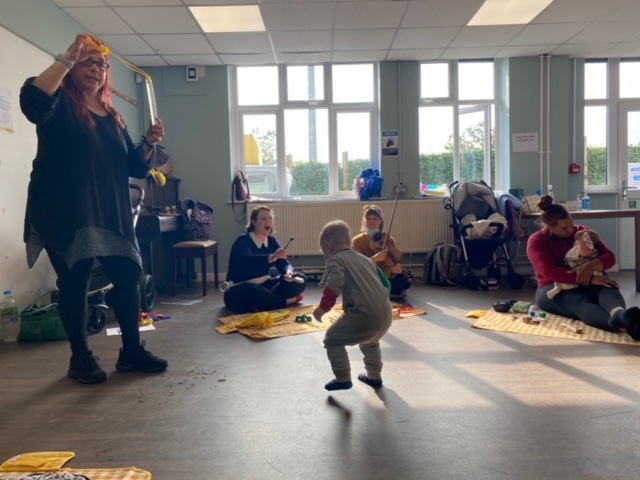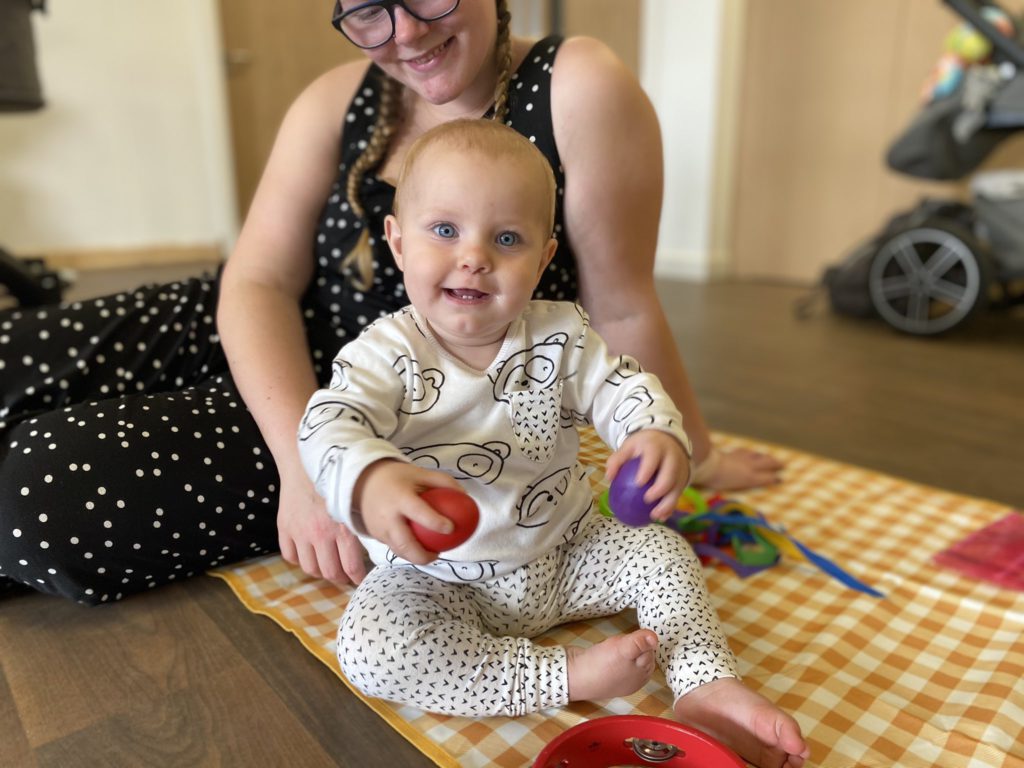 During Lullaby, the musician gets to know the family caregiver and invites them to write a letter to their baby expressing personal hopes and dreams for the child. The caregiver is encouraged to think about their own musical history, then works with the musician to pull out key phrases and words to form lyrics. The caregiver is encouraged to speak the words out loud, thinking about emphasis, rhythm and melody. Using that groundwork, the musician will work to develop melodies and harmonies until the caregiver feels happy with the song, at which point the musician will arrange the piece, record it and share it with the caregiver as their own unique lullaby for their baby. The process is caregiver-focussed, with the musician acting as a facilitator of the caregiver's musical creativity.
Musicians receive training by a Teaching Artist from Carnegie Hall to explore the process and to pass on learnings and skills from previous experience.
This work is part of Live Music Now's growing social prescribing programme, using creative health interventions support children, adults and families facing challenging circumstances and to reduce health inequalities amongst those experiencing poverty, racial inequality and those in single-parent households.

Further objectives for the project are:
More parents experience a growing sense of their own agency, creativity, well-being, self-confidence and capacity to be loving, sensitive and responsive care givers [Wolf Brown].
Lullaby lyrics, and the talking and singing that accompany them, can soothe a child and provide important opportunities for young children to hear new vocabulary, figurative language, elegant phrases, as well as exaggeration and jokes [Wolf Brown].
The writing and singing of lullabies strengthens relationships between parents, children and their community members. Lullaby Project residencies bring members of the community together through music and extends into to other community organised events.
Lullabies from the international programme have been written in over 20 different languages and in a diverse range of musical styles, reflecting the diverse parents that participate in the project.
Live Music Now is currently developing an evaluation framework, supported by the Institute of Cultural Capital in Liverpool, using the expertise of academics, health professionals and project participants to support the development and roll out of the programme.
Research by Carnegie Hall's Weill Music Institute with Wolf Brown Associates over the past ten years have identified ways in which Lullaby Project was having an impact across New York City. These include reaching families in time of need, connecting caregivers and their babies, improving children's language, social and communication skills and benefiting caregivers through their engagement with music.
The Future
The scheme launched in September 2021– and Live Music Now looks forward to developing further partnerships.
If you'd like to learn more about the project, or would like to know how you can get involved with a Lullaby project in your community, email us via the button below.