Live Music Now is delighted to welcome an incredible 22 new musicians to the South West branch, following recruitment workshops in Bristol, Plymouth and Poole. This is a near tripling of numbers and, with a much greater geographical spread, this new cohort will enable Live Music Now to reach many more audiences, particularly in isolated parts of the South West region.
Induction sessions in Bristol and Plymouth introduced musicians to what it's like to be a Live Music Now musician. Trainer John Webb sparked off some fascinating discussions around musicians' motivations for joining Live Music Now, and their fears, hopes and expectations about the work.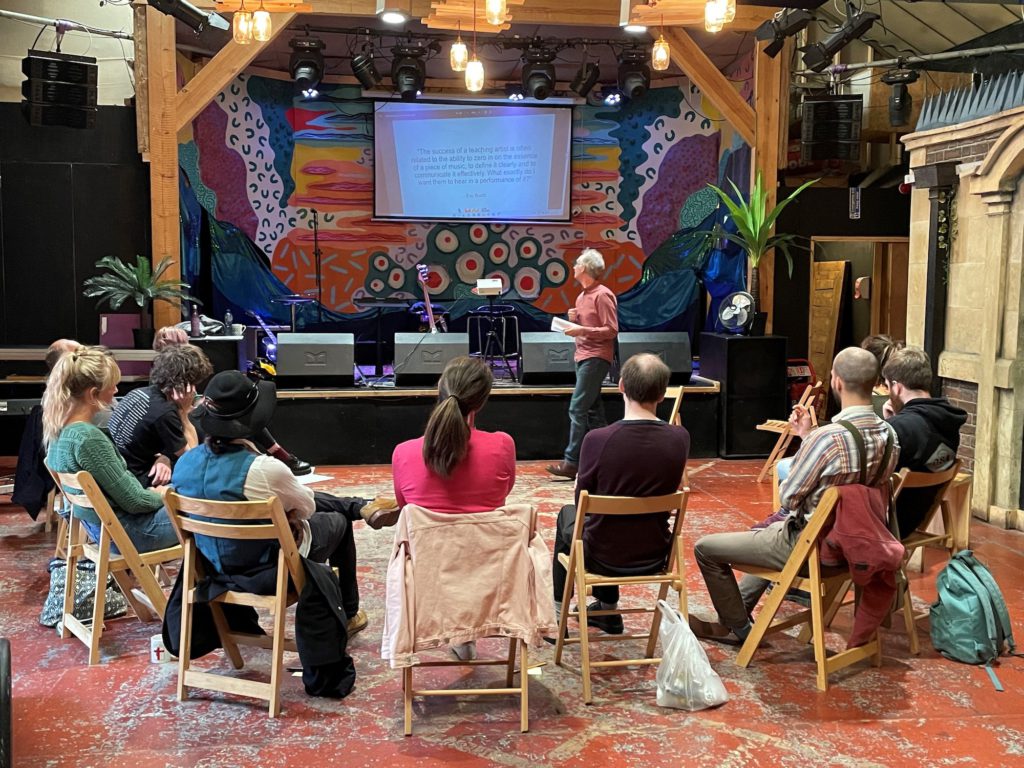 Musicians shared performances and explored ideas for involving audiences in their music – trying out different spacings for ensembles; ways of using percussion instruments and singing, and considering how to introduce repertoire and instruments in a way that will be meaningful and engaging for different audiences.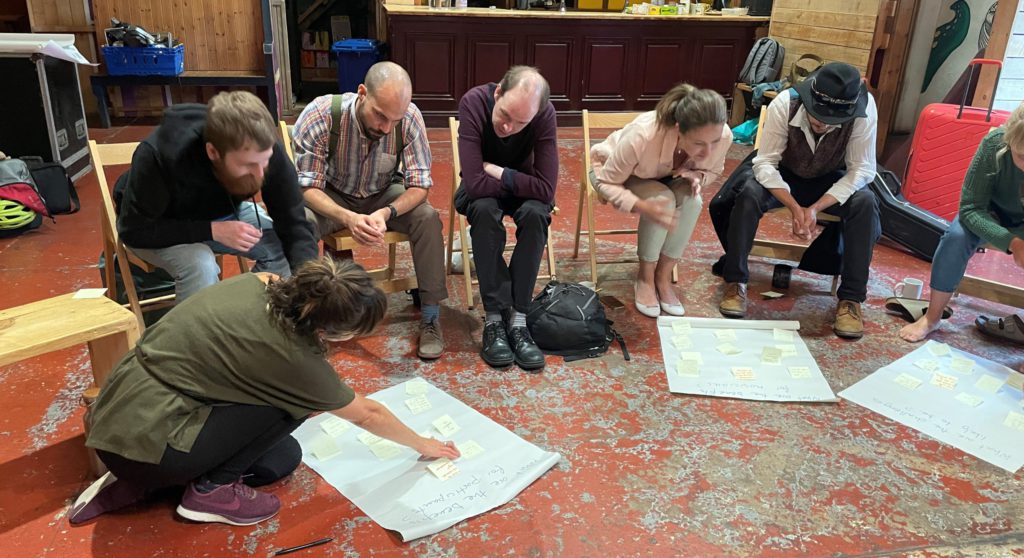 Many of our newcomers have already launched their Live Music Now careers. Singer-songwriters Holly Carter and Kitty Stewart were amongst the first musicians to return to hospital wards following a long period of Covid-related absence, visiting Southmead and Bristol Children's Hospitals.
Folk duo Kit Hawes & Aaron Catlow went down a storm at special schools in Somerset and Exeter, whilst Totnes-based folk singer Anna Ling joined our long-running programme with local memory cafés.
Flute and piano Duo Tutti wowed residents of The Rise extra-care housing in Plymouth with an animal-themed programme including a musical depiction of an African land snail, and Wyvern and Westfield special schools in Dorset also enjoyed flute performances from the Bowker Gilliver Duo.
We welcome our first Cornish musicians, the Chapel Street ensemble. In Devon we also have band Small Town Jones in the North and guitarist Lockilay in the South. Dorset audiences will be able to hear Winds of Change trio and, joining our existing musicians around Bristol, are singer-songwriter Roland Harrad and jazz pianist Ibou Tall. We look forward to their first Live Music Now performances very soon!
With thanks to the Singer Foundation who have supported the costs of this initial recruitment and training, and the Garrick Charitable Trust, whose funding will enable our new musicians to undertake mentored performances over the coming months.
To see a listing of all the musicians in the region, visit our Musicians Roster here and select the South West region.