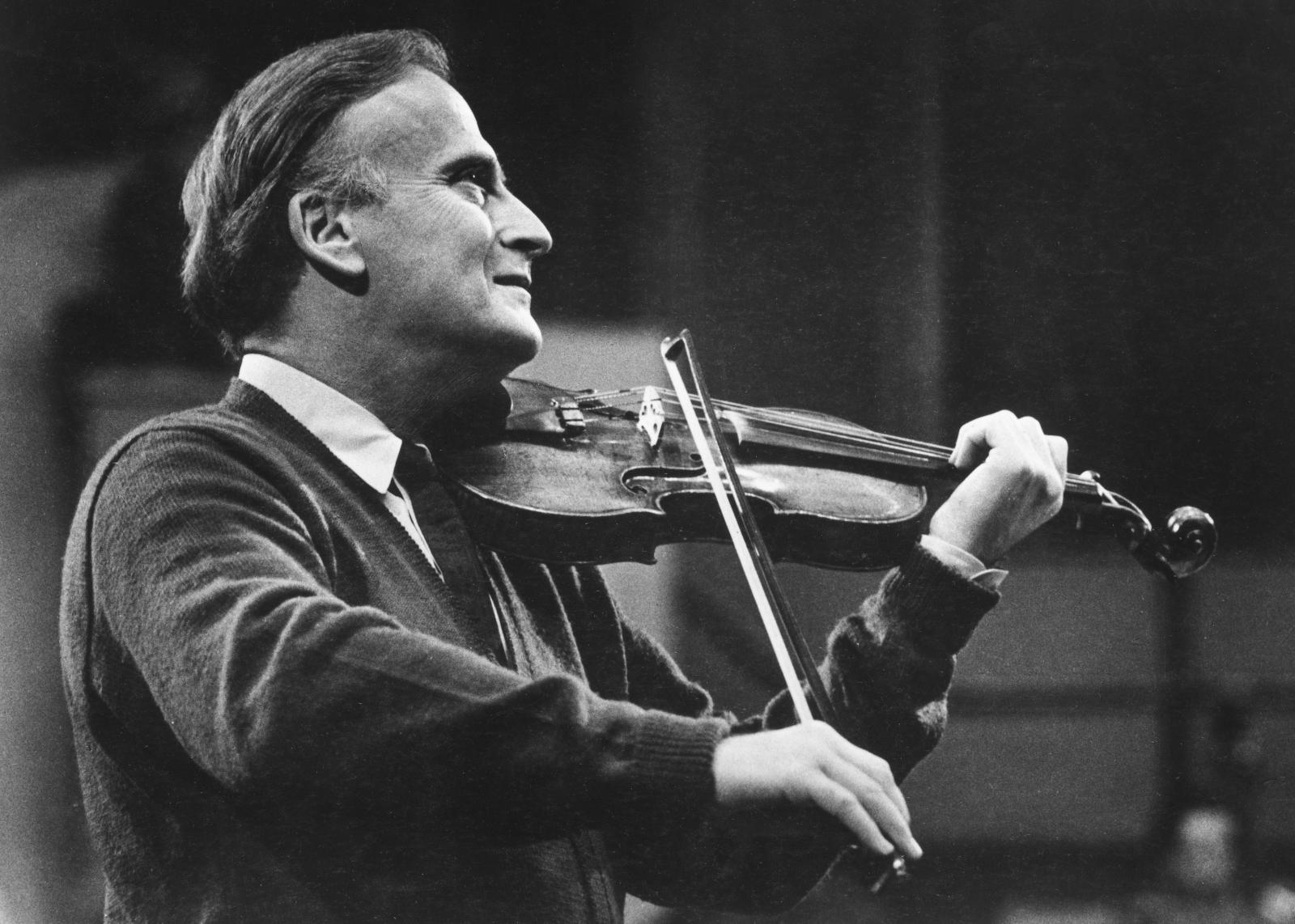 A remarkable new installation by artist Heidi Hinder and composer Richard Barnard invites you to imagine yourself inside the legendary Yehudi Menuhin's violin.  It resonates with memories of Menuhin evoked in Live Music Now workshops with schools from across the South West, through conversations with his daughter, and in explorations of his archive.
"The violin, through the serene clarity of its song, helps to keep our bearings in the storm, as a light in the night, a compass in the tempest, it shows us a way to a haven of sincerity and respect." Yehudi Menuhin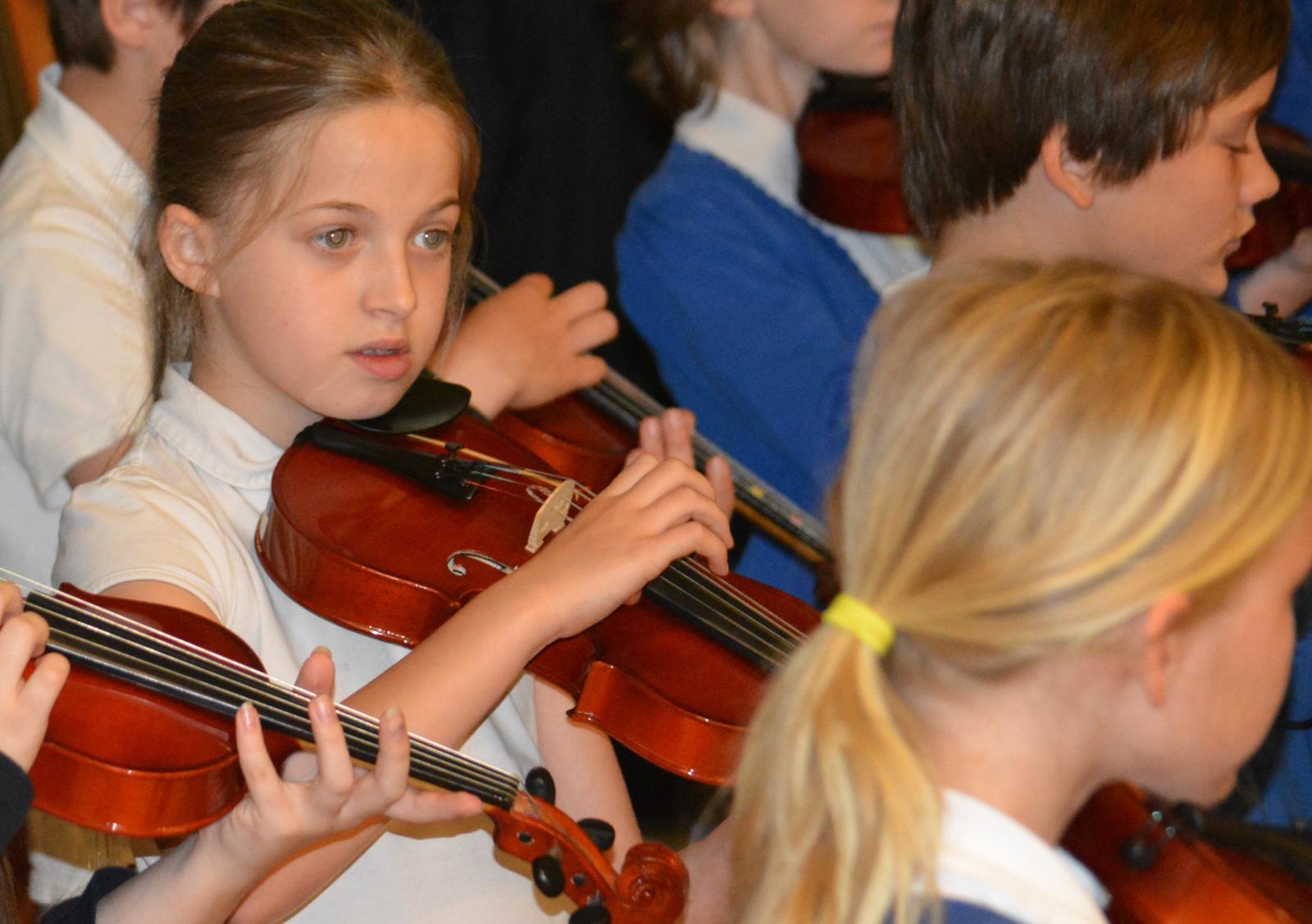 Children taking part in 'Menuhin's Violin'
Yehudi Menuhin found early fame as a musical prodigy and became one of the most beloved violinists of the 20th century. Over an extraordinary life, he recorded with Edward Elgar, commissioned Béla Bartók and collaborated with musicians including Ravi Shankar and Stephan Grappelli. He went on to become a conductor, school founder, humanitarian and yogi.
Composer Richard Barnard and artist Heidi Hinder have created a new artwork, taking inspiration from interviews with Menuhin's daughter Zamira Menuhin Benthall, and the extensive Foyle Menuhin Archive at the Royal Academy of Music.  The new piece resonates with excerpts of sounds and images from these experiences, as well as from the workshops that the artists have hosted in local primary schools: The Grove, South Brent, Bidwell Brook, Pathfield and Pilton Bluecoat Schools.  Performances from Live Music Now musicians – professional players supported by the charity that Menuhin founded – interwove the workshops and also make their way into the final piece.
"As the stories and sounds are remembered and passed on to new generations, they are fragmented and changeable, and we are invited to reflect and make them our own as we experience them through this new work."  – Artist Heidi Hinder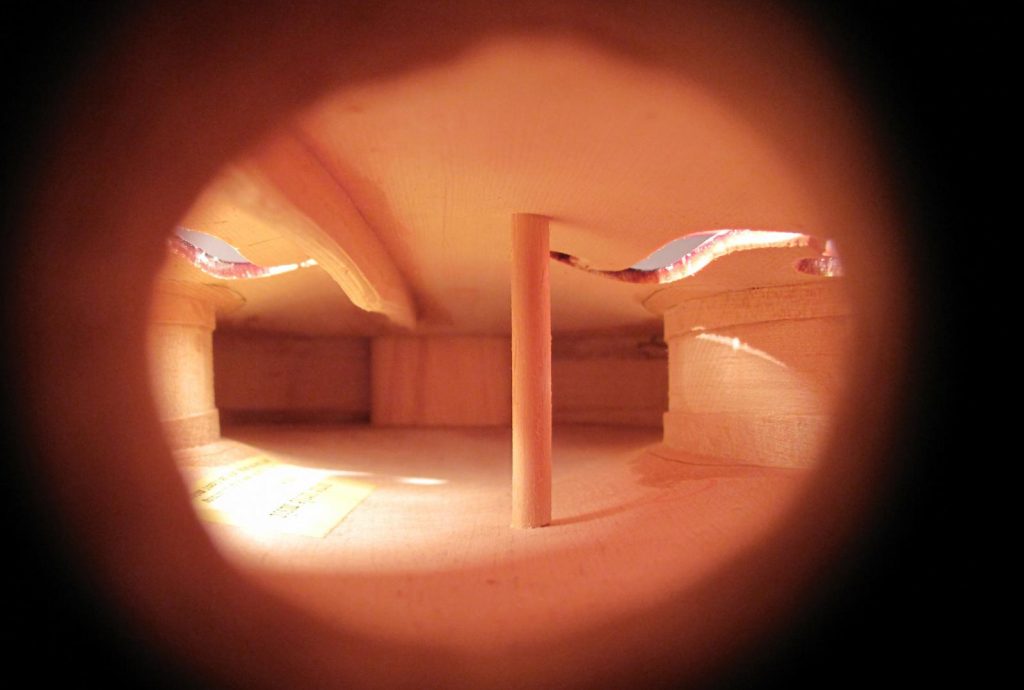 Violin interior created by Heidi Hinder
Menuhin's Violin opens at Dartington on 4 July, and is open throughout the summer:
Venue: 4-28 July-The Summer House, the Great Lawn; 29 July-25 August-The Garden Room Gallery, Space Studios
Opening Times: Monday-Friday 9am-5pm; Saturday-Sunday 12noon-5pm
Menuhin's Violin is a partnership between Live Music Now and Devon Music Education Hub.  It has been made possible by National Lottery players through a grant from the Heritage Lottery Fund (HLF), as well as support from the Boshier-Hinton Foundation, the Bridge Trust and the Dartington Hall Trust.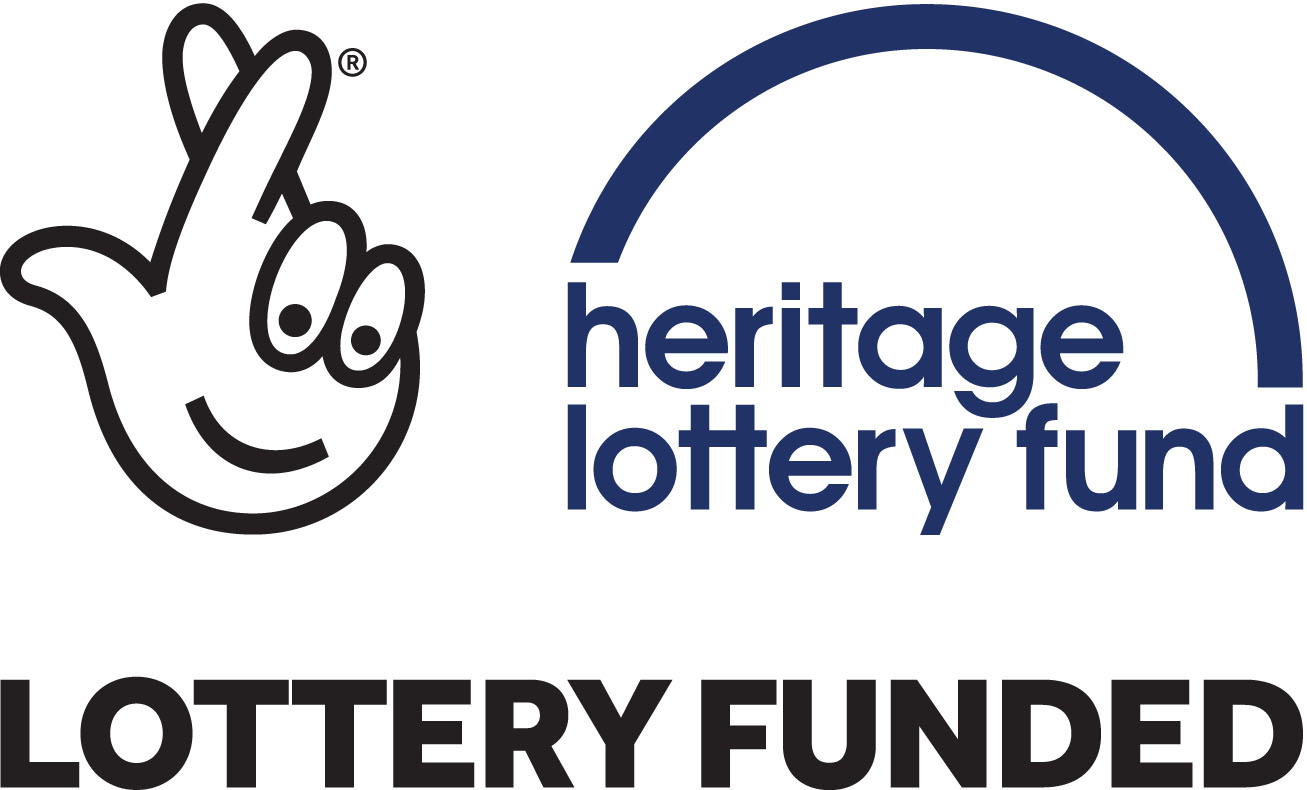 Further information
For further information, images and interviews please contact Ursula Crickmay at Live Music Now on 07880 437526 or [email protected]