Host your own tea & tune in!
Check back here soon for the new Songs and Scones livestream series! 
Or watch the replay of our livestreamed Songs & Scones Christmas concerts with Live Music Now musicians and host venues in Derry, Bristol, London and Cardiff! Programmed in conjunction with our Songs & Scones Christmas campaign.
Friday 10 December 3pm

Monday 13 December 3pm
Guitarist & singer Elliott Morris teams up with violinist Henry Webster to play traditional Christmas and original pieces inspired by folk, blues and country music. Watch the full concert in live replay here!
Wednesday 15 December 3pm
Join Welsh classical soprano Ellen Williams with pianist Philip May for a very special festive celebration in the glorious surrounds of Cardiff's Urban Crofters church and arts venue.
Watch the full concert in live replay here!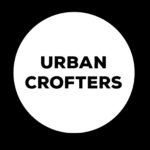 Monday 20 December 3pm
LIVE from Bennigans Jazz Club in Derry! Featuring Live Music Now Northern Ireland musicians John Leighton (piano,vocals), Meilana Gillard (sax & vocals), Conor Murray (double bass) and Joseph Leighton (guitar). Watch the full concert in live replay here!

Friday 31 December NOON
Celebrate New Year's Eve in style with jazz classics from the Michael Blanchfield Trio, with special guest singer Elly Hopkins. Click here to watch on YouTube.