Live Music Now North East welcomed thirteen new musicians to the NE branch in early 2022 and the group met together in August  for an induction day to explore what it means to be a Live Music Now musician – developing skills and sharing thoughts about why music is such a powerful tool for social impact and human connections.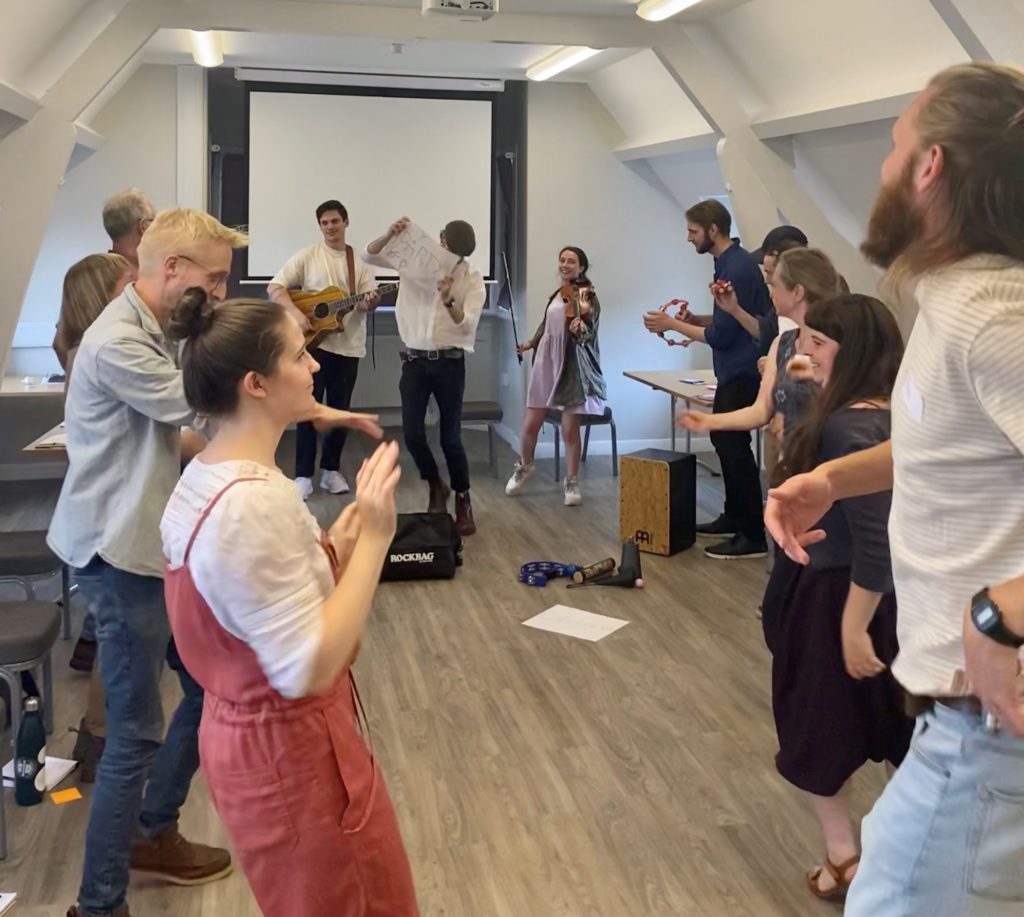 The musicians are based across the wide geography of the branch  – Ceitidh Mac  and Rabbit Foot Club  are based in Tyneside and will be bringing their unique and individual sounds to the regions special schools and care settings.  Other musicians are based across Yorkshire include two amazing solo singer/guitarists – Serious Sam Barrett and Stiofan O Treabhair   who brought individual performances of 'The Liverpool Packet' and 'The Travelling Man'  to the induction day.
The day was facilitated by John Webb who led some thoughtful conversations around  'What are the benefits of live music for participants and performers' (being part of a whole with other people/feeling valued/empowering to remember the word for someone who can't))     and 'What are the challenges likely to be for the new Live Now Music musicians'  (connecting with strangers/being flexible to a changing situation/Finding the magic in the mundane)
Other musicians who have joined the branch include Fernleaf  who had everyone  dancing with their lovely rendition of 'Sweet Sue' and Ruth Lee who performed an amazing baroque/flamenco combo! The final two ensembles who were successfully recruited are Nicholas Lewis – a guitarist based in York and the voice/piano duo Indigo Collective.
Building on the induction day, the musicians will be working in a range  of settings including care  and special need settings  whilst developing their experience of creating positive connections and sharing the joy of music with others.
Deborah Welch, Director of Live Music Now North East commented :  'Our recent recruitment process has allowed us to meet a range of musicians with diverse skills and talents which will support the branch expansion and delivery into 2023 and beyond.'