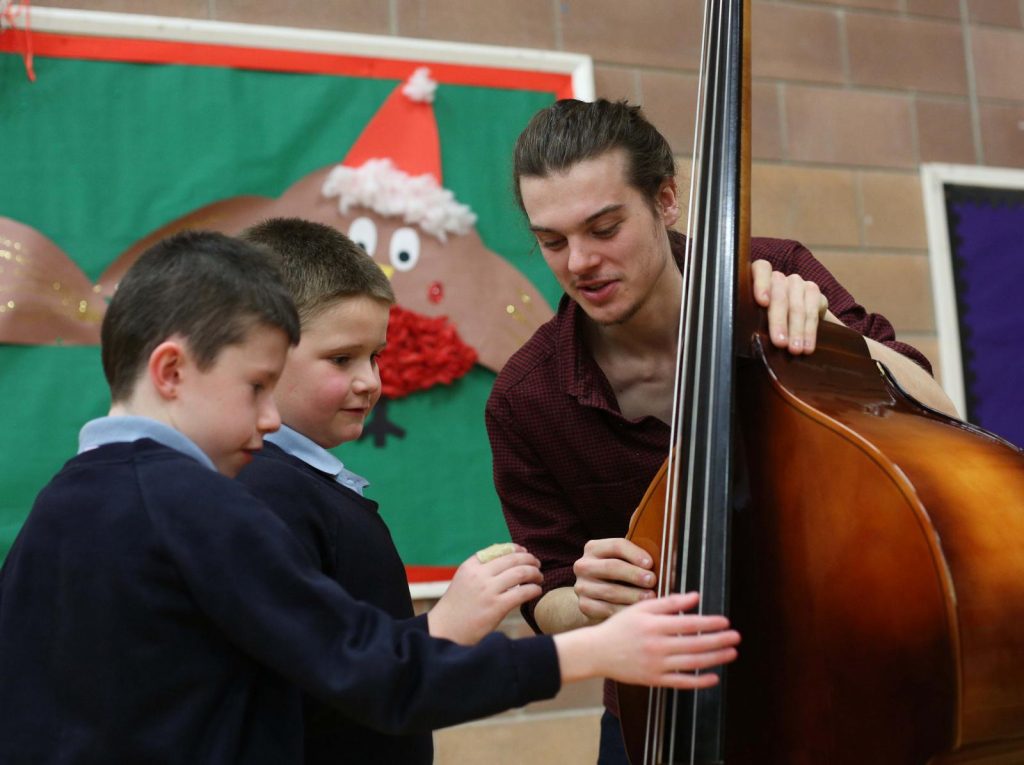 Live Music Now, the leading musicians' development charity, is looking for talented young musicians to audition for a place on its prestigious scheme, which counts leading musicians David Lyttle, Gerard McChrystal and Lorna Henry among its former ranks. Musicians of all genres, including jazz, traditional, classical and contemporary are welcome to apply. The only criteria are that you must be at the outset of your professional career and keen to develop skills to work with a range of participants, including older people, children with special educational needs and other marginalized groups. Auditions will be held in Belfast on 29th January 2019 and the closing date for applications is Friday 14th December.
Alice Lewis, Branch Director, says
'This is an exciting opportunity for outstanding young musicians in Northern Ireland. Successful candidates will benefit from a wealth of training and development opportunities, including specialist sessions, mentoring and networking events with peers across the UK; not to mention fees paid at Musicians Union rates. As an LMN musician you can expect rewarding and fulfilling experiences, working with a range of participants, which will help develop an unrivalled skill-set for a portfolio career.'
Conor Lamb, of traditional group Realta who are currently on the scheme, says:
'Music is a powerful and magical thing. It has the ability to evoke strong emotions and truly make an impact on people's wellbeing. I am delighted to be part of the Live Music Now initiative and to be given the opportunity for people who do not have the same access to music as many of us take for granted.'
To apply for an audition go to http://livemusicnow.org.uk/request_an_application_form
Live Music Now was founded in 1977 by violinist Yehudi Menuhin to realise his twin ambitions of nurturing young musicians at the outset of their career and bringing the joy of live music to all. Live Music Now is a registered charity, reliant on fundraising from a variety of sources.
To find out more email [email protected] or visit livemusicnow.org.uk
Photo credit: LMN musician Jack Kelly at Ardnashee College, Derry / Londonderry