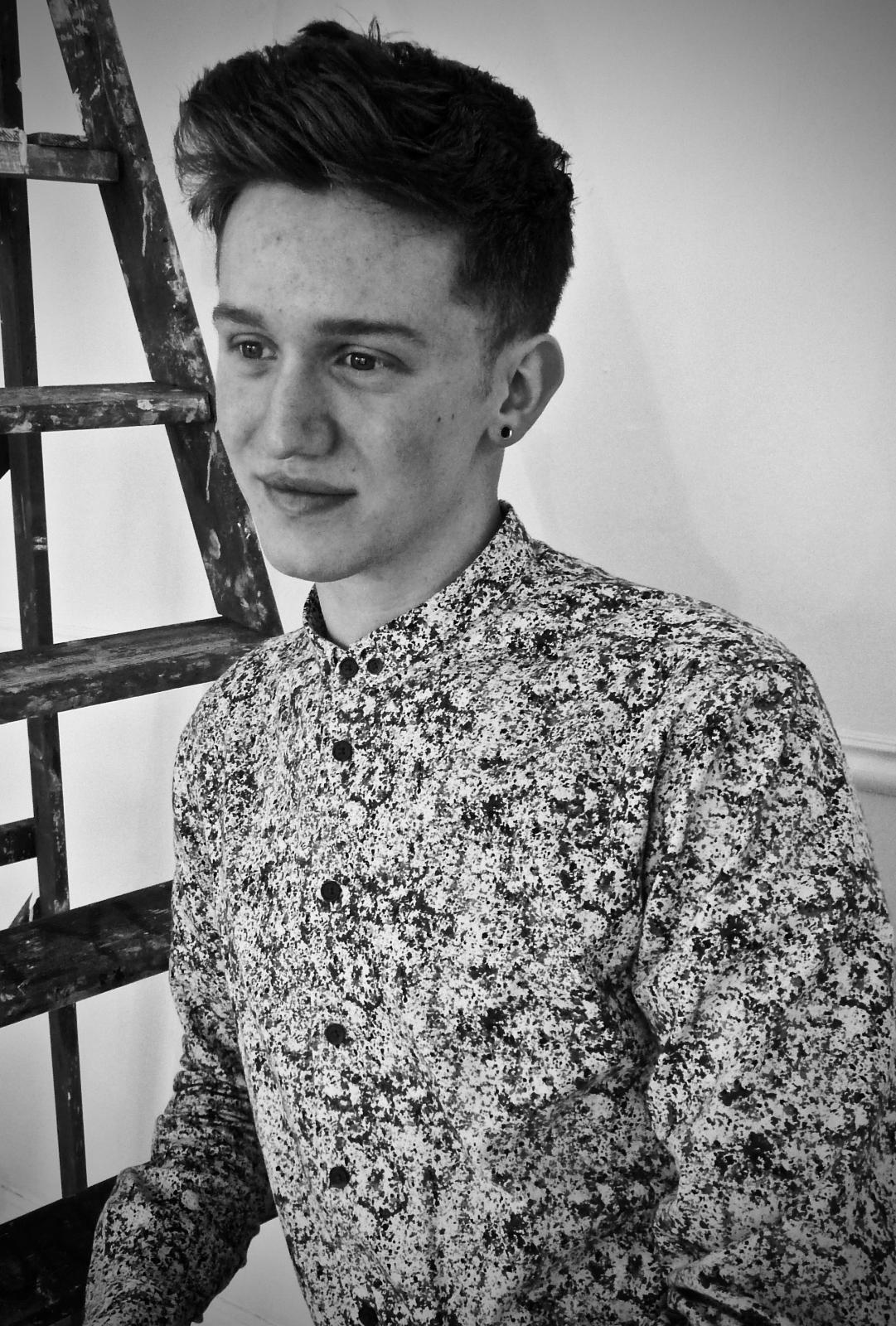 A young composer has been awarded £1000 from Live Music Now Scotland to write music that will be performed in care homes for the elderly. The funding support was given as part of the charity's ongoing desire to commission brand new classical music, and give an emerging composer an opportunity to have their work heard.
Matthew Grouse, a prolific 20-year-old composer currently in his third year at the Royal Conservatoire of Scotland, is studying composition under the tutelage of David Fennessy and electro/acoustic composition with Dr Alistair MacDonald.
"I got an email from my head of department saying I'd been selected to receive funding to write a new composition. It's been amazing to get a chance to do something with outreach work for the first time and I'd love to do more now."
Matthew's piece, titled '10 Polaroids' is made up of ten short bursts of music, each one reflecting a different mood and atmosphere. The music will be premiered at two private performances by the Dohnányi String Trio in Balmanno House Care Home and Ashton Grange Care Centre in Glasgow on Tuesday 6th and Wednesday 7th June.
"I tried not to be patronising or dilute my musical language too much, and I hope what I've written can connect with people and get an emotional response from them," says Matthew.
Inspired by a collection of colour photographs by the Russian filmmaker Andrei Tarkovsky, Matthew plans to pass around some images for the care home residents to look at while the music is playing.
"It's an interactive work," says Matthew. "Each movement matches a faded Polaroid, freezing precious moments in the filmmaker's life. For me, the images distill feelings of nostalgia and I would hope that the piece will conjure up personal ideas of companionship, loss, family and nature in the audience's own lives."
Matthew's father was recently diagnosed with a rare form of early onset dementia, Lewy Bodies Disorder, a hybrid of Parkinson's Disease and dementia which the comedian Robin Williams was also diagnosed with.
"I'm keen to spend time around the residents of the care homes because it may give me a better understanding of my dad's deterioration. It'll be interesting to see if the music I've written can help listeners to access personal memories and all the different moods associated with them."
Matthew, who has previously written music for Hebrides Ensemble, Red Note Ensemble and RCS Big Band has found this type of composition a new challenge.
"My normal musical language is often inspired by surrealism and can be very abstract. Winning the Kimie Composition Prize has helped me simplify my language – I didn't have to drastically alter it; I just had to adapt it to hone in on the evocative side of my writing."
"As a composer, writing for myself can be very insular, or even give me guilt -sometimes you can feel like a slightly narcissistic artist! I've really enjoyed doing something that will hopefully make a connection with the audience."
'10 Polaroids' was commissioned by Live Music Now Scotland for the Dohnányi String Trio as part of the 2016/17 Kimie Composition Prize presented in collaboration with the Royal Conservatoire of Scotland and funded by Kimie Trust. Established in 2009, in memory of Kimie Okada, Kimie Trust supports organisations that advance music, its performance and its appreciation in Scotland.  It is funded by a bequest of Kimie Okada (1929-2008), who loved music all her life, moved from Tokyo to Edinburgh in 1993 and was always keen to support music in the country that she had made her home.
Find out more at www.matthewgrousemusic.com, www.thedohnanyistringtrio.com and www.kimie.info
Follow Matthew Grouse on Twitter @Grouseyy