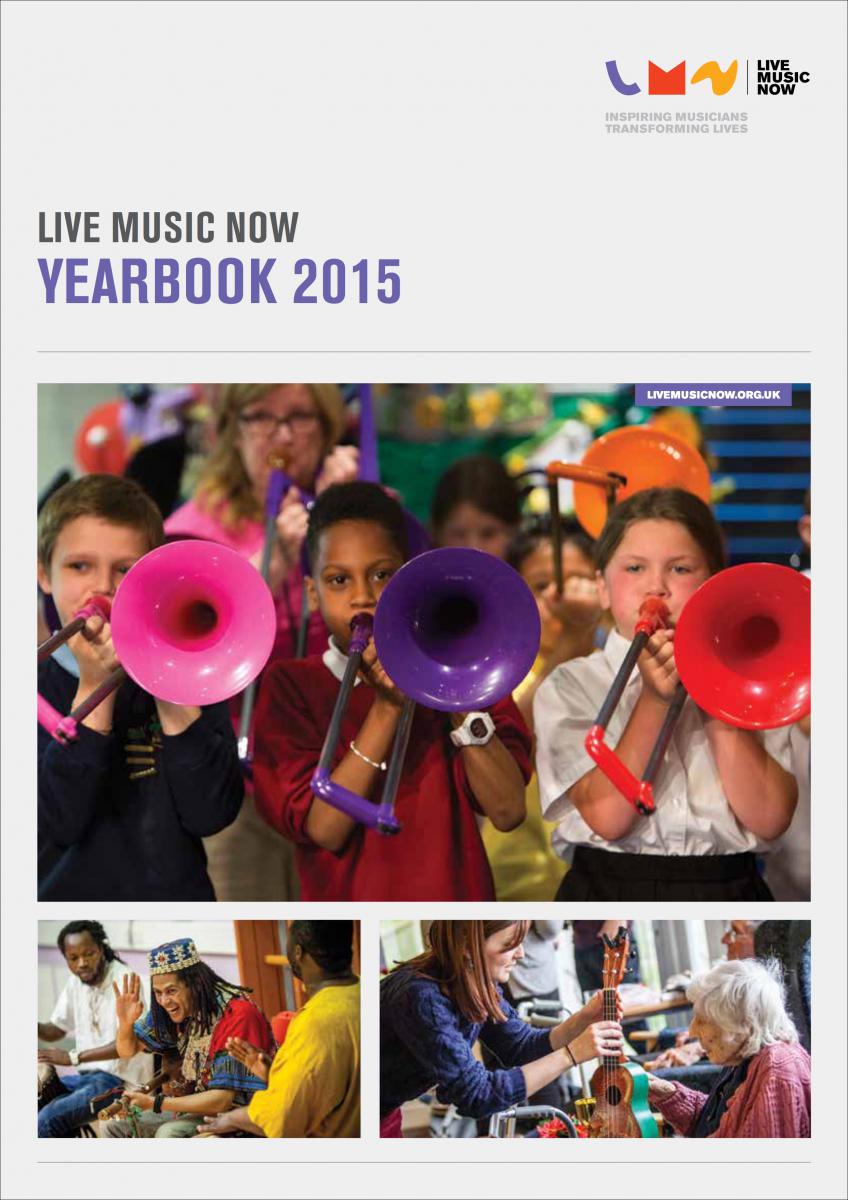 We are delighted to publish our review of LMN's work in 2015.
The Yearbook demonstrates the remarkable range of different approaches that LMN takes.
It shows how we have developed our offer for special schools, creating new training programmes, and specialist techniques for use in Pupil Referral Units, schools for pupils with Social, Emotional and Mental Health difficulties, and for children living with autism.
It tells the story of our remarkable and ongoing partnership with Alder Hey Children's Hospital, to bring musical mentoring to children on the wards.
We describe our international work, including a residency in Mumbai.
We also talk about some of our projects for older people, such as those who took part in our commission with composer John McLeod entitled 'Songs from Above and Below', and the 'ripple' effect that is often seen in the dementia wards we visit.
We also describe LMN work from a musician's perspective, setting out the journey they take during their 5 years with us.
…. and much more!
We would like to thank everyone that helped make 2015 such a success, including our musicians, volunteers and staff, as well as the trusts, foundations, individuals and public bodies whose support makes all this possible.
There is still a lot to do. LMN receives far more requests for its musicians from schools, care homes, hospitals and community organisations than we can afford to deliver. Music has been shown to have a measurable impact on the health and wellbeing of so many different groups of vulnerable people, and we are working hard to expand our activities to reach more of them.
The 2015 Yearbook can be downloaded here.
If you would like to know more about LMN's work, or help support activities taking place near you, or around the UK, please do get in touch with us.