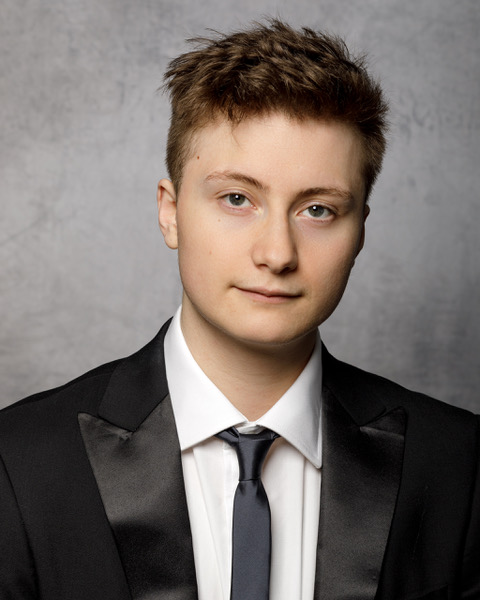 Young composer Rylan Gleave must have known there was a heatwave on its way when he wrote, 'We lay on the grass in afternoon sunshine'. It's part of a series of six brand new pieces of music by Rylan, all inspired by the weather.
Rylan is a composer and vocalist who has just graduated in Composition from the Royal Conservatoire of Scotland (RCS), and has been accepted with a scholarship onto the MMus Programme, also at RCS, beginning in September. Rylan has been awarded this year's Kimie Composition Prize, part of Live Music Now Scotland's policy of commissioning brand new classical music, and giving an emerging composer an opportunity to have their work heard.
"It was absolutely tremendous when I heard that I'd won!", says Rylan, after he was put forward for the prestigious prize by one of his tutors. "Once I got the commission, I chatted with [Live Music Now Scotland director] Carol Main and chose to write something for schools with children with additional support needs. I wanted it to be age appropriate – something that could be performed in primary schools but would also work for young adults. The weather is the perfect British thing to have small talk about so I thought that could work well for lots of different audiences."
His composition has six parts; 'Storm', 'Snow', 'Lighting', 'A rainy evening at Blantyre Street', 'The Rose and The Wind', and 'We lay on the grass in afternoon sunshine'.
"They all have distinct moods, explains Rylan. "I wanted some to be energising and others to be calm and relaxing, more expressive."
The pieces will be performed by Gelos Duo, a vibrant saxophone and piano chamber music duo that was accepted onto the Live Music Now Scotland scheme in 2017. Lithuanian pianist Monika Palsauskaite and Spanish saxophonist Francisco Sanchez have already been rehearsing and recording the pieces with Rylan, and will be performing them live in special schools from September this year.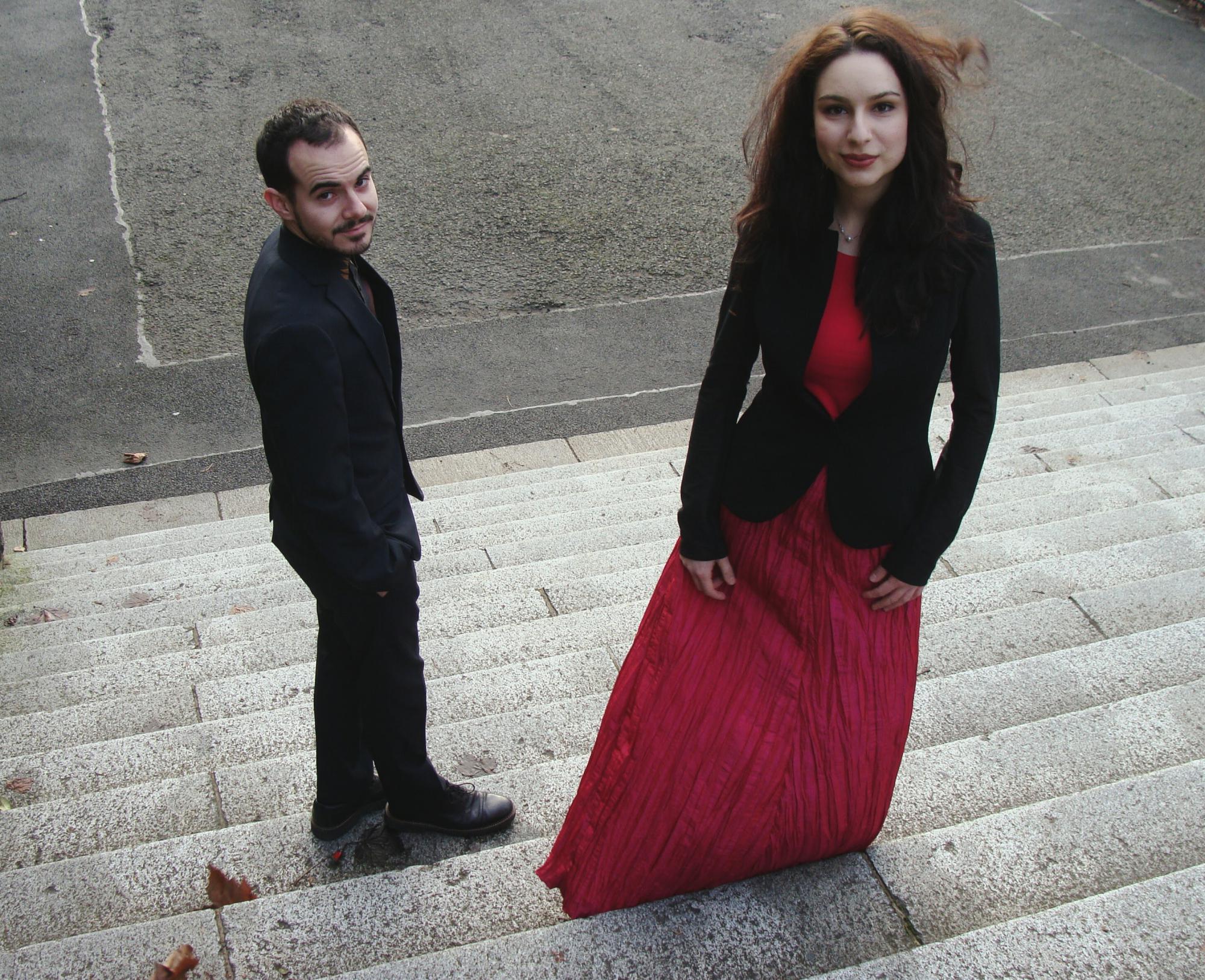 Gelos Duo
Rylan, who is fluent in BSL and recently passed his Level Six Advanced National Vocational Qualification from Signature, which allows him to become a trainee interpreter, will join the Gelos Duo musicians as a BSL performer.
"There is no text to translate so my role as the BSL performer is more about describing or narrating what is happening in the music."
Rylan began studying BSL at the start of his studies at RCS four years ago.
"Due to having Asperger's, I sometimes stumble to find the right word, so I suppose I was looking for more efficient ways of communicating. BSL cuts out a lot of filler words, or phrases that you don't need. There's a performance course at RCS for deaf actors and the students kindly adopted me, they let me observe them signing for two years and I attended lots of theatre shows with them."
While writing the new music, Rylan took into consideration audience members that may have cochlear implants and hearing aids.
"I know that certain high frequency sounds can be uncomfortable to listen to so I limited the range of notes. I spoke with my deaf friends a lot and have a good general grasp of what works in terms of harmonies. Lower notes and vibrations tend to be less painful."
Rylan thinks Scotland is doing a great job of raising awareness of the issues affecting those with hearing impairments, referring to the British Sign Language (Scotland) Bill, which was passed in 2015.
"Scotland was the first country to recognise signing for the deaf as an official language, which was very progressive. TV characters like Mr Tumbles on CBeebies also help children understand Makaton and make deaf people a bit more visible."
Before being awarded the Kimie Composition Prize, Rylan has composed music especially for Liverpool's Disability and Deaf Arts Festival and Ayrshire festival, The Cumnock Tryst.
The funding for the prize was donated by Kimie Trust, who give financial support to organisations promoting music performance and appreciation in Scotland. Kimie Trust was established in 2009, in memory of Kimie Okada (1929–2008), a music lover from Tokyo who moved to Edinburgh and was always keen to support music in the country that she had made her home.
To hear some of Rylan's previous compositions please visit https://soundcloud.com/rylangleave