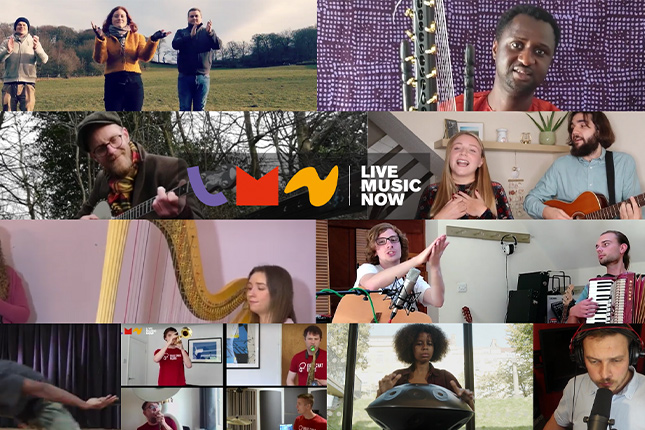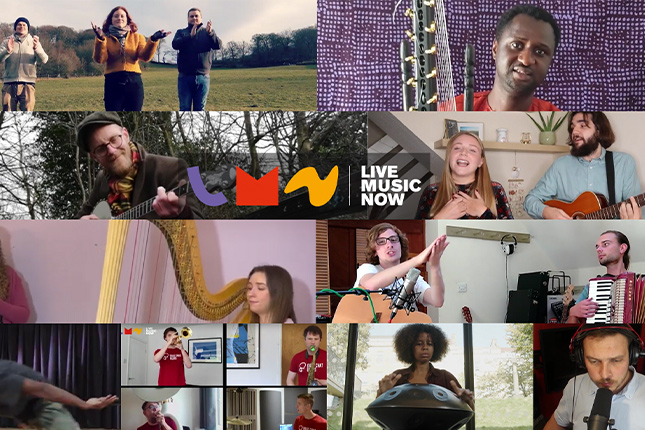 Live Music Now will be participating in Make Music Day 2021, a celebration of music across more than 120 countries on June 21 of every year. Launched in 1982 in France as the Fête de la Musique, Make Music Day now involves performers in over 1,000 cities worldwide.
Live Music Now will take part in the Make Music Day global livestream, which is now in its third year. Rounding off a segment focused on schools and families, Live Music Now will host a 30-minute showcase of the work our brilliant musicians have been recording at home over the past year.
Hosted by Live Music Now musician Ford Collier from the group Mishra, the broadcast will take viewers on a journey through a variety of genres, from Western classical to folk and from jazz to beatboxing. Staying loyal to the Live Music Now approach, the musicians encourage audience participation through conducting, clapping and call-and-response. During the broadcast, viewers will also be introduced to the West African kora, the duet concertina and the marimba, alongside many other instruments they may be more familiar with.
Live Music Now artists involved include Polaris Duo playing Saint-Saëns,  Luke and Iolo of the Welsh ensemble Quartet 19 playing Philip Glass' "Mad Rush", Rozie Bergonzi playing Amazing Grace on the hand pan, Northern Irish musicians Deirdre and Conor of Réalta with an undersea diving with The Hut of Staffin Island and many many more!
Tune in via: https://www.youtube.com/watch?v=Xx77u6ZA4Bs at 12:40pm (UK time) for half an hour of celebratory, participatory music from our wonderful musicians.*
Just think of all those people tuning in around the world for a whole day of live music!
We'll post a recording of the Live Music Now showcase here and on our social media platforms shortly after the livestream premiere.