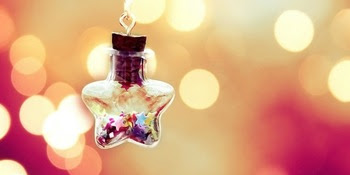 Live Music Now Wales is excited to announce plans for a very special fundraising event this November 29th.
Festive All! is a one day inclusive music event for all the family, held in the Grade II listed banking hall of their new offices in Portland House, Cardiff Bay. The event has been planned as a chance to showcase the talents of LMN musicians in Wales, raise awareness of our work, and raise valuable funds to reach even more people across the country with exceptional concerts, workshops and projects.
Throughout the day there will be the chance to get involved with a variety of workshops including a loop pedal and songwriting workshop with singer/songwriter John Nicholas, a pre-school music concert – 'Tunes Together', and there will be the chance to get involved with a big family percussion workshop with Rhys Matthews of Kudos. This year Rhys has begun training our musicians to work with children in special schools as part of our focus on Children and Young People: with an emphasis on those with Special Educational Needs and Disabilities.
Featured performers Quintet Coch have recently finished a tour of Conwy for Live Music Now's North Wales Music Festival where they focused on Health & Well Being: with an emphasis on the elderly and dementia. A trio from Quintet Coch will be presenting a festive carol programme.
Among our other performances throughout the day will be the rare chance to hear two HRH Prince of Wales Royal Harpists perform together. We're grateful to Hannah Stone who has done over 100 performances for Live Music Now over the last four years and will be finishing her time on the scheme with a finale tour of South Wales in early December. We're also delighted to welcome Anne Denholm, the new Royal Harpist who will be performing for us for the first time at this event.
Our festival will conclude with Welsh folk band Calan-ish along with melodean player and three-time BBC Radio 2 Folk Musician of the Year nominee Will Pound and award-winning fiddle player Henry Webster presenting 'Festive Folk', a candlelit carol concert with a twist!
Throughout the day there will also be craft stalls, food and drink, a Santa's grotto, face painting, balloon modeling and kids crafts activities. There will also be a silent auction and raffle that will help raise funds for LMN. Tickets for FESTIVE ALL! on 29th November from 12pm – 6pm which also include a free mulled wine and mince pie can be bought here. Under 5's are free. http://festive-all.eventbrite.co.uk
Please help spread the word and download the event flyer here.
In the morning there is also a closed event for families with children with SEND called All Together Now! Tryptich will lead this fun and interactive morning of music making which will include meeting Tryptich, finding out about their instruments and singing and dancing to a very special festive performance with a surprise guest! This will be the first time that "All Together Now" will be held in Wales with tickets for this 10.00-11.30 morning event being sold separately at http://atnwales.eventbrite.co.uk/.
FESTIVE ALL is supported in part by Hospital Innovations and Arts Council Wales.
Live Music Now Wales yn cyflwyno:
Hwyl yr Wyl i Bawb
Gwyl undiwrnod gynhwysol o gerddoriaeth i'r teulu i'w gynnal dan do yn y neuadd bancio (lleoliad sy wedi ei gofrestru gradd 11) yn Portland House Bae Caerdydd
Dydd Sul Tachwedd 29ain
Ty Portland Stryd Bute Bae Caerdydd
10.am-11.30am achlysur arbennig ar gyfer teuluoedd gyda phlant ADYch
12canol dydd -6pm achlysur cyhoeddus
Cerddoriaeth byw/stondinau Nadolig/bwyd/gweithdai/ grotto Santa/gweithgareddau plant/ ocsiwn fud & raffl yn ymddangos: Triptych / Alma Duo / John Nicholas / Rhys Matthews / Hannah Stone & Anne Denholm ( Telynorion presennol a blaenorol i EUB Tywysog Cymru) gweithdai cerddoriaeth oedran meithrin/loop pedal/ ysgrifennu caneuon/offerynnau taro i'r teulu
Tocynnau oddiwrth Eventbrite: http://festive-all.eventbrite.co.uk
Gwybodaeth
LMN Wales T: 029 2055 4040 [email protected]
Dros 16oed £8 ymlaen llaw
5-16 yrs & 60+ £6 / £5 advance/ ymlaen llaw
Dan 5 oed-AM DDIM
Tocynnau yn cynnwys gwin poeth a mins pei. Yr elw a wneir yn mynd I gefnogi gwaith Live Music Now yng Nghymru (rhif elusen 273596) livemusicnow.org.uk