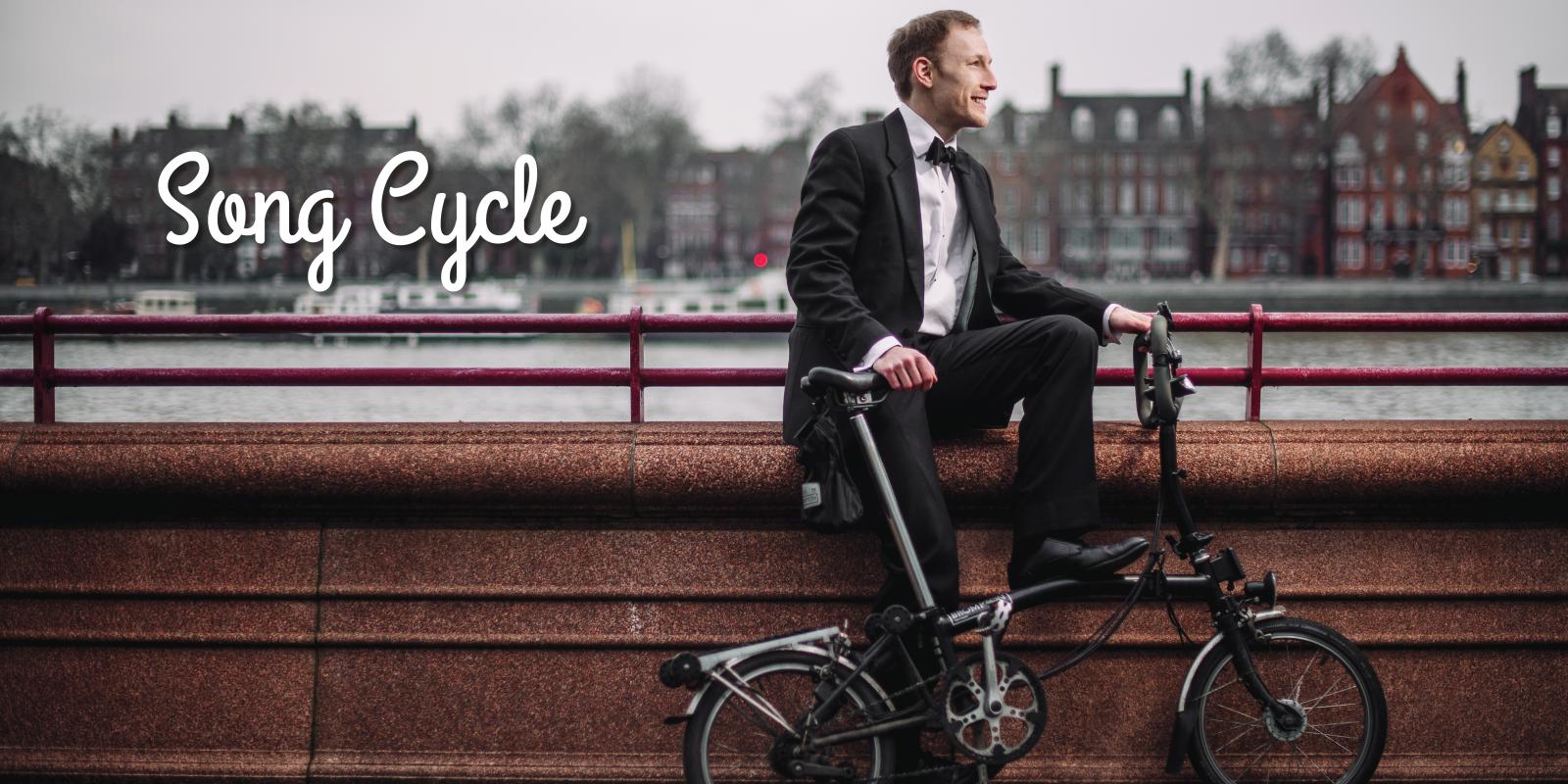 Marking the sixtieth anniversary of Ralph Vaughan Williams' death, on Friday 18 May award-winning LMN baritone David Jones will embark on Song Cycle, a thousand-mile musical pilgrimage on bicycle, taking him from Scotland's North Eastern tip of John O' Groats all the way to Cornwall's most westerly point of Land's End.
Travelling on his folding Brompton bike for a month, Jones will stop in nine places along the journey to give public concerts, where he will perform Vaughan Williams' Songs of Travel. Written between 1901 and 1904, the song cycle is drawn from Robert Louis Stevenson's volume of poems Songs of Travel and Other Verses, and it offers a British take on the Romantic theme of the "wayfarer".
A real-life British lone wanderer for the 21st century, Jones will explore how travelling through the scenery that inspired Vaughan Williams changes a performer's sensibility and deepens his interpretation of the Songs. He will also reflect on how the long and arduous journey affects the actual presentation of the music on the day.
Jones will cycle through the Scottish landscapes that inspired Stevenson, as well as the English ones that were so dear to Vaughan Williams himself, passing close to the birthplaces of both the poet and the composer. In homage to the latter's expeditions into the countryside to collect folksongs, the programmes for the concerts will pair the Songs of Travel with a selection of folksongs from along the route.
The Song Cycle project was devised by David Jones and will be carried out in support of Live Music Now, founded in 1977 by legendary violinist Yehudi Menuhin. A UK-wide initiative, Live Music Now brings thousands of interactive music programmes to care homes, hospitals, community and healthcare settings, and special schools every year, while running training courses for young musicians at the start of their careers. Focusing in particular on the charity's work with older people living in residential homes and those living with dementia, Jones' Song Cycle will also include a series of performances in care homes along the route, with preference given to rural locations which are often difficult for Live Music Now musicians to reach.
A collection for the charity will also be available at all Song Cycle concerts.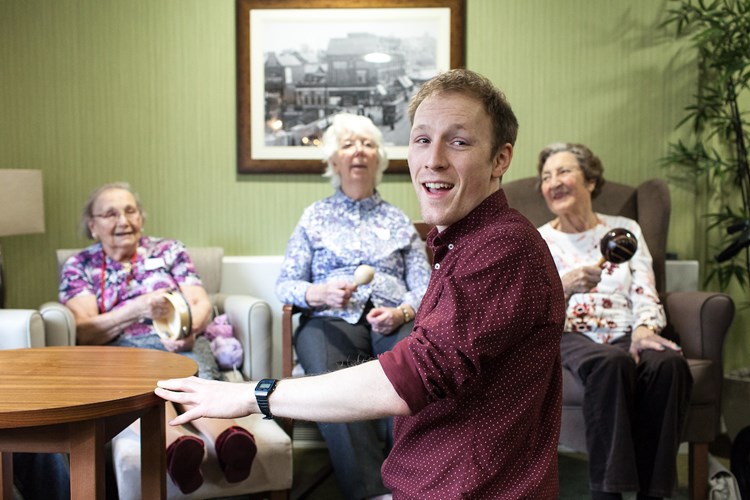 WAYS TO HELP
Song Cycle is an ambitious project and would not be possible without the help and support of people across the UK.
Many people have already pledged their support. If you'd like to join them, please choose one of the options below, or reach out if you've got a great idea that hasn't been thought of yet!
Help Song Cycle to spread the word about the good work of Live Music Now, and support the provision of life-changing participatory performances for older people. Make a donation through Just Giving here: www.justgiving.com/crowdfunding/song-cycle-2018
HELP with Accommodation
Wherever possible, David and the Song Cycle team will stay with friends and colleagues, but there are a few places where they don't know anybody! If you live near to the route and could offer assistance, please get in touch.
CONCERT LIST
Oxford Pre-Tour: Wed 2 May, MBI Auditorium, 7.30PM
Inverness: Mon 21 May, Spectrum Centre Theatre, 7.30PM
Perth: Fri 25 May, Perth Concert Hall, 11AM
Moffat: Sun 27 May, Old Well Theatre, 7.30PM
Carlisle: Tue 29 May, Carlisle Cathedral, 12.45PM
Lancaster: Thu 31 May, Lancaster Priory, 12.30PM
Sutton Coldfield: Mon 4 June, Holy Trinity Church, 7.30PM
Bledington: Thu 7 June, St Leonard's Church, 11AM
Cheltenham: Thu 7 June, Vinnie's Eatery, 7.30PM
Bristol: Sat 9 June, St George's Church, 11AM
Further info on Song Cycle at: https://www.song-cycle.com
Donate here: https://www.justgiving.com/crowdfunding/song-cycle-2018
ABOUT DAVID JONES
A prizewinner in the 2015 AESS Patricia Routledge English Song Competition, David Jones is equally at home in song, oratorio and opera. He has a particular interest in new music, and has given premieres of works by Nick Bicât, Stephen Deazley, Louis Mander and Josh Spear. Recent highlights have included Papageno in Die Zauberflöte and Guglielmo in Così fan tutte for the Lyric Opera Studio Weimar and Sharpless in Madam Butterfly for the King's Head Theatre. He toured the UK as part of Joshua Sofaer's innovative Opera Helps project and is a soloist for Live Music Now.
For further info: http://davidjonesbaritone.com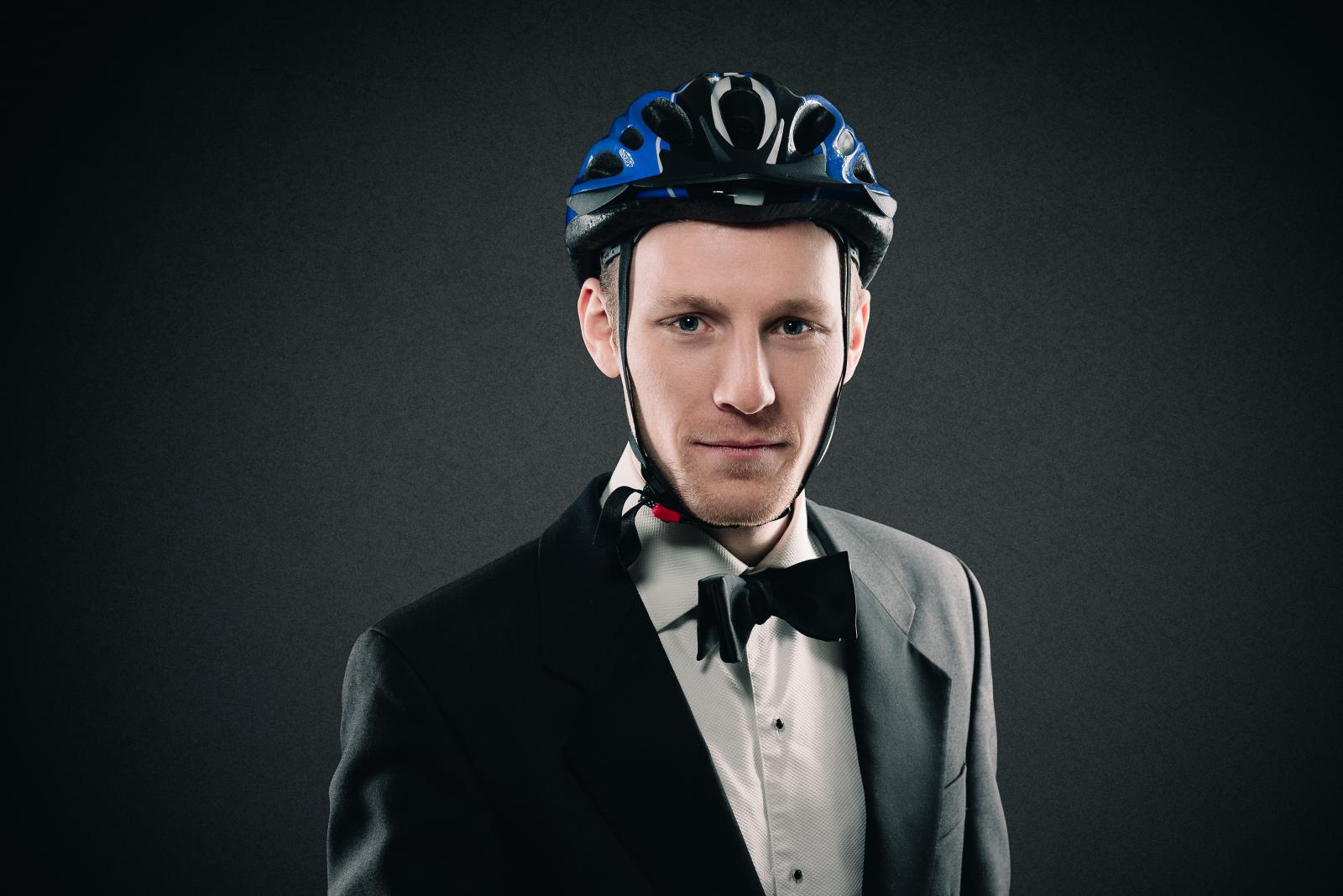 Photo credits: © Alejandro Tamagno 2018 (portraitrature), Ivan Gonzalez (care home)