On Saturday 27 November, families from across Cheshire and Merseyside came together for a performance of eight brand new lullabies written by mothers as part of Live Music Now's first Lullaby Project in partnership with Cheshire and Merseyside NHS Women's Health and Maternity Network.
The concert was a culmination of a 2 month online music project during which eight mothers were paired with a Live Music Now musician to write a personal song their baby.  The songwriting process started with mothers writing a letter to their baby, expressing hopes and dreams for their child as well as sharing their stories and culture.  Musicians worked the mothers to craft lyrics and develop melodies so that each song was a truly personal piece of music.
Hosted by the Museum of Liverpool, mothers, fathers, babies, grandparents and other family members were welcomed into a beautiful room overlooking the River Mersey to hear the new lullabies.  Many of the mothers had kept their song as a surprise for their family to hear for the first time in the concert.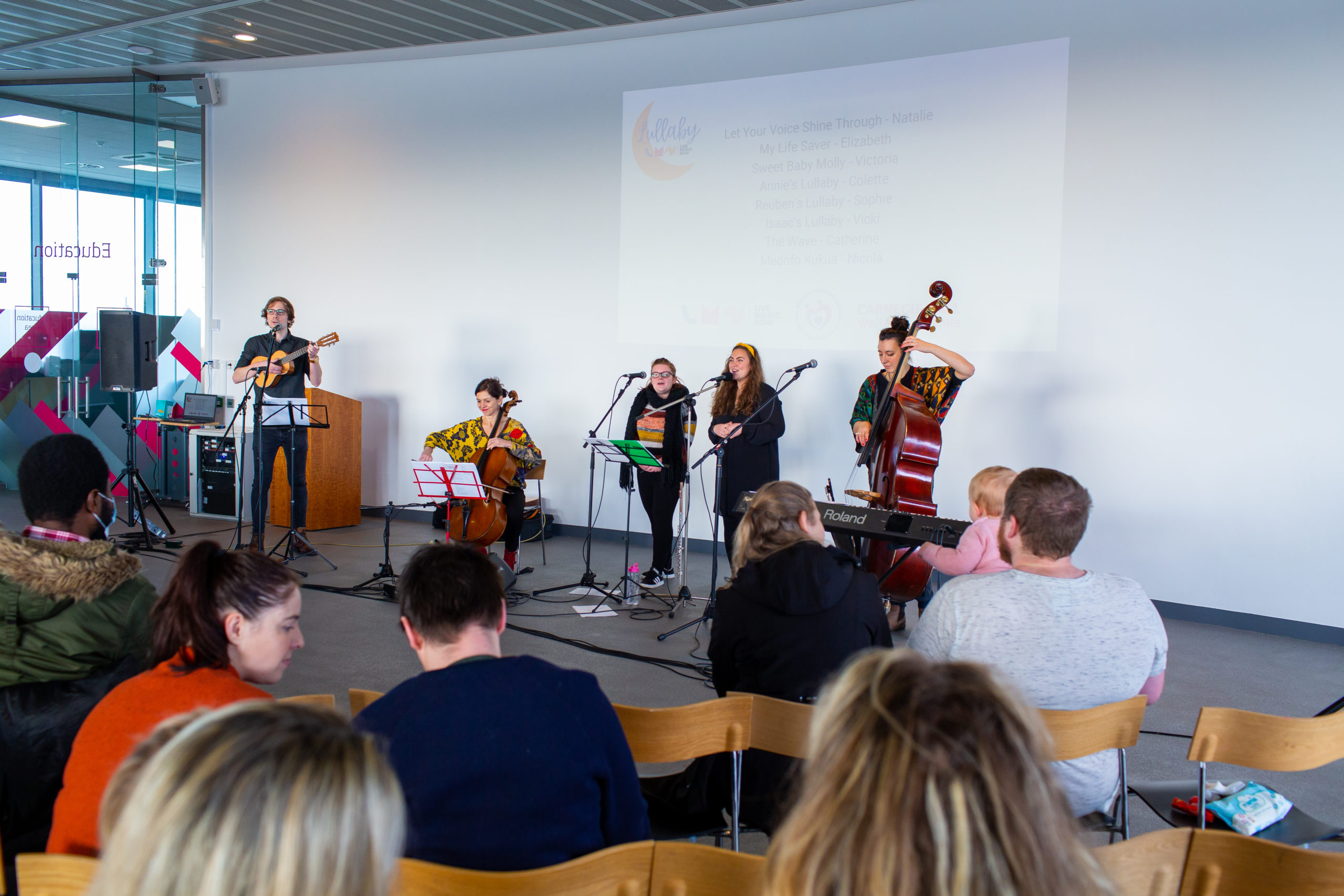 The lullabies were recorded and performed by four Live Music Now musicians who had worked with the mothers: Georgina Aasgaard (cello and vocals), Philippa Bryan (vocals and flute), Alice Phelps (double bass, keyboard and vocals) and Chris Roberts (guitar and vocals).  It was particularly special when three of the mothers joined the musicians to perform their song, prompting an emotional response from their families. And the babies responded too!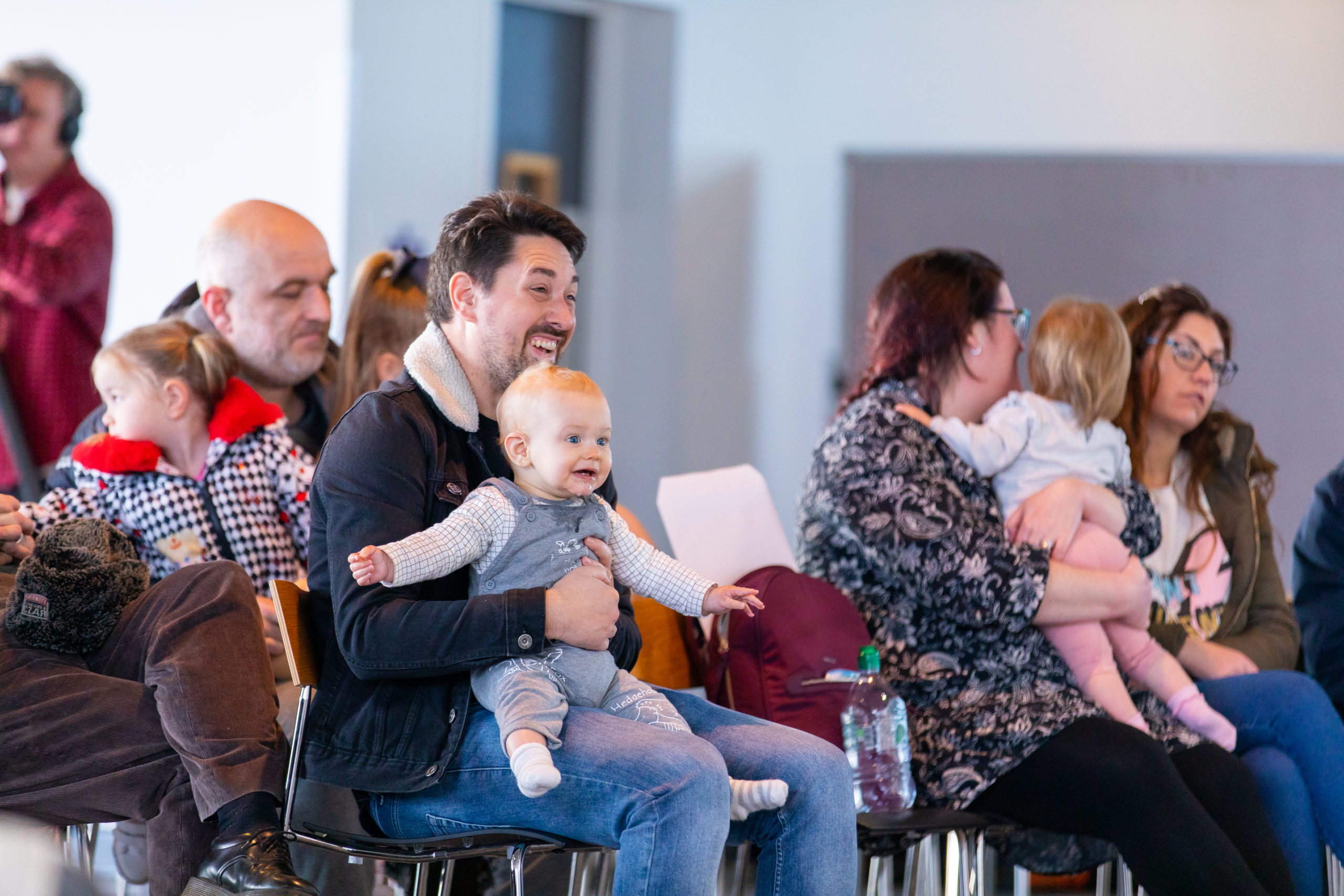 "The babies were bouncing on knees, letting out squeaks and squeels to contribute to the songs and to let their mothers know that they were listening. Often, they reacted directly to their own song with arms waving and verbal coos as proof that this was in fact 'their' song!" Todd Henkin, visitor from Lullaby Project Philadelphia

Nicola, with her baby, performed her lullaby 'Medofo Kukua'
Nicola, one of the participants, summed up the joy of the occasion and impact of the project:
"Today was a beautiful finale and it was so wonderful to see the other mothers who also expressed their gratitude to having this wonderful moment. The project allowed me to express myself emotionally whilst creating something beautifully unique that I will treasure forever."
Live Music Now is working with the Institute for Cultural Capital, Liverpool and NHS Cheshire and Merseyside Women's Health and Maternity Network to evaluate the programme and develop it further.
Read here about participant Sophie's experience of writing a lullaby or here for Live Music Now's Lullaby Project.                                                                                                                                             
Listen to the Lullabies in our SoundCloud album here.