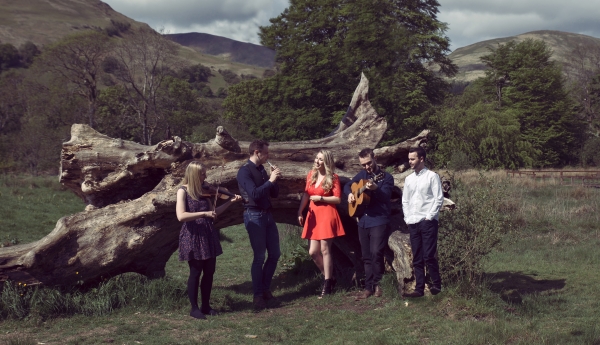 The traditional Scottish band Barluath
Are you a young Scottish traditional musician or singer, aged 14-17 living in the Deeside area? Would you like the chance to get some free tuition, take part in fun workshops and perform in a concert at St Margaret's Braemar on 18 October?
We're on the lookout for budding young talents to take part in our 'Mountain Melodies' project between 12-18 October 2018. The project shall combine participatory group and one-to-one tuition, and composition workshops, led by award-winning Scottish traditional band Barluath (pictured) and composer Simon Thoumire.
Musicians should have a keen interest in Scottish traditional music, be aged 14–17, and of Grade 4 or above* standard on one of the following instruments: fiddle, pipes, piano, whistle, guitar, bouzouki, voice.
*Age range and level are for guidance, and participants need not have sat exams at Grade 4 level – if this is the case, students should discuss with their teacher if they would be suitable.
As part of the project participants shall give a number of public performances, alongside Barluath, around the local community, culminating in a public performance in St Margaret's Braemar on the evening of 18 October.
All costs of the project are covered by St Margaret's Braemar, so there is no cost to participants. This is due to generous support from the Youth Talent Development Fund of the Royal Edinburgh Military Tattoo, administered by Creative Scotland.
Please share this info with students or young people whom you think would be interested in taking part.
Up to 20 places are available, and the closing date for applications is this Monday 17 September 2018.
If you have any questions about the project or would like to know more before you apply, please contact Jamie Munn at Live Music Now Scotland at [email protected].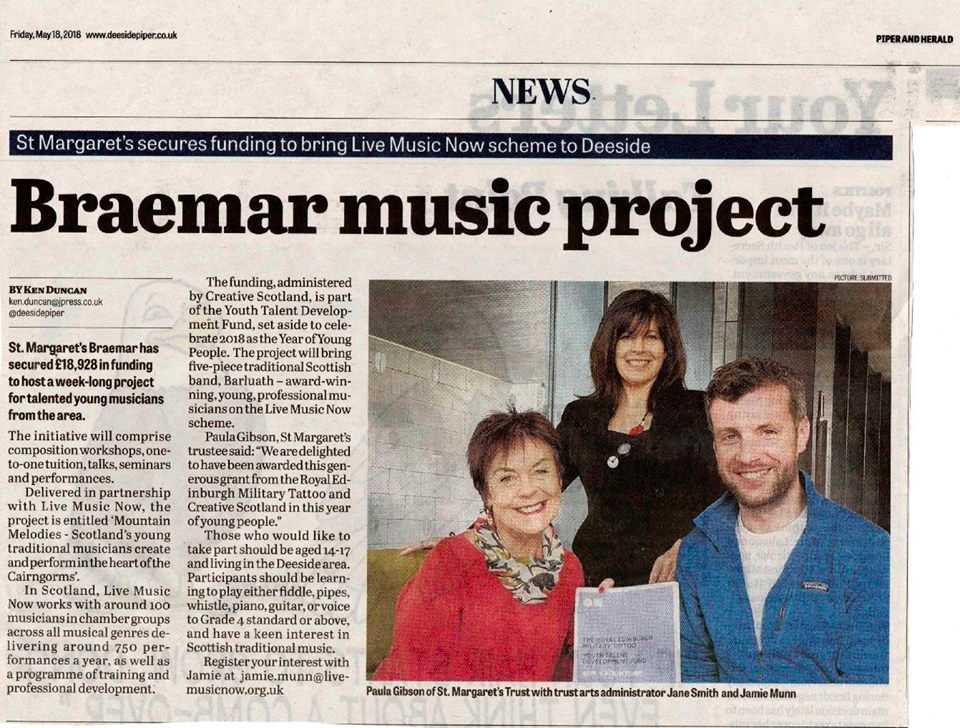 l-r: Paula Gibson, Trustee of St. Margaret's Trust, with Jane Smith, Arts Administrator of St. Margaret's Trust and Jamie Munn General Manager, Live Music Now Scotland