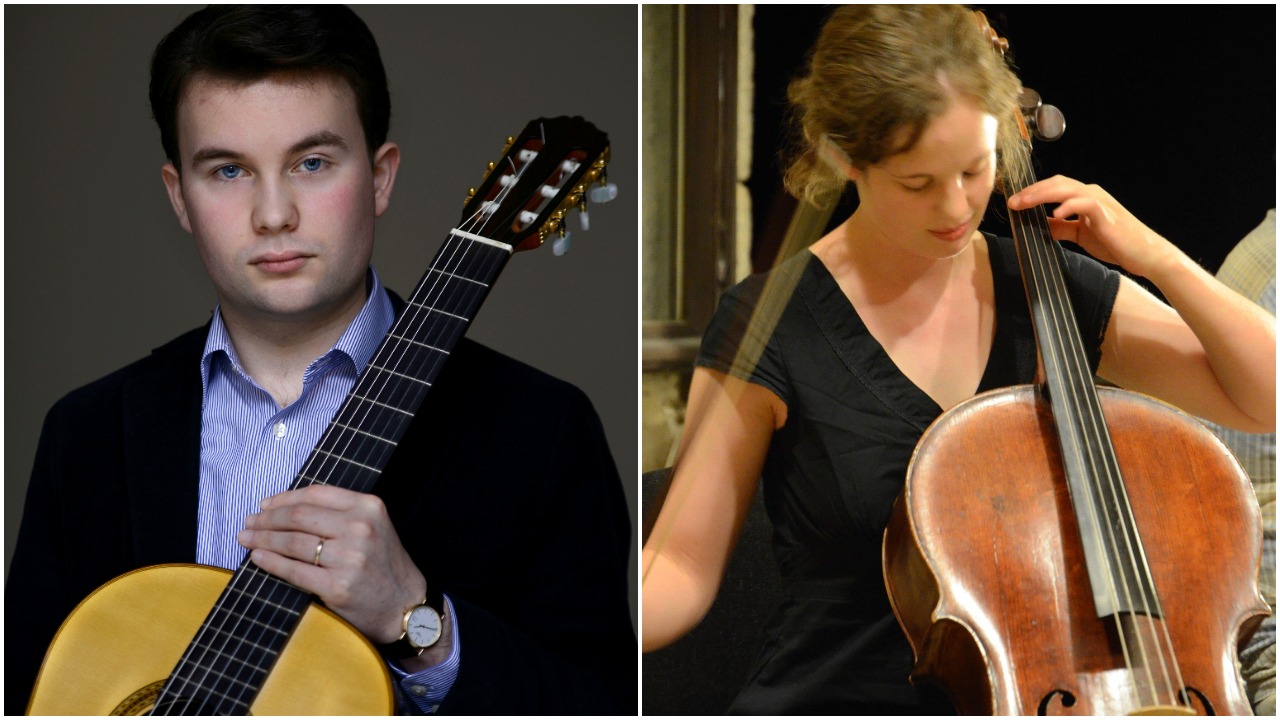 The Sergeant-Watt Duo – made up of Laura Sergeant on cello, and Ian Watt on acoustic guitar – will go into the studio this week to record Bruadaraiche, a brand new composition commissioned by Live Music Now Scotland.
Bruadaraiche, the Scots-Gaelic word for dreamer, was written by young Scottish composer Electra Perivolaris after she was awarded the Kimie Composition Prize late last year, an award of £1000 from Live Music Now Scotland to write a brand new work. Electra is currently in her third year studying piano and composition at the Royal Conservatoire of Scotland, where she has been awarded both Associated Board of the Royal Schools of Music and Conservatoire Scholarships.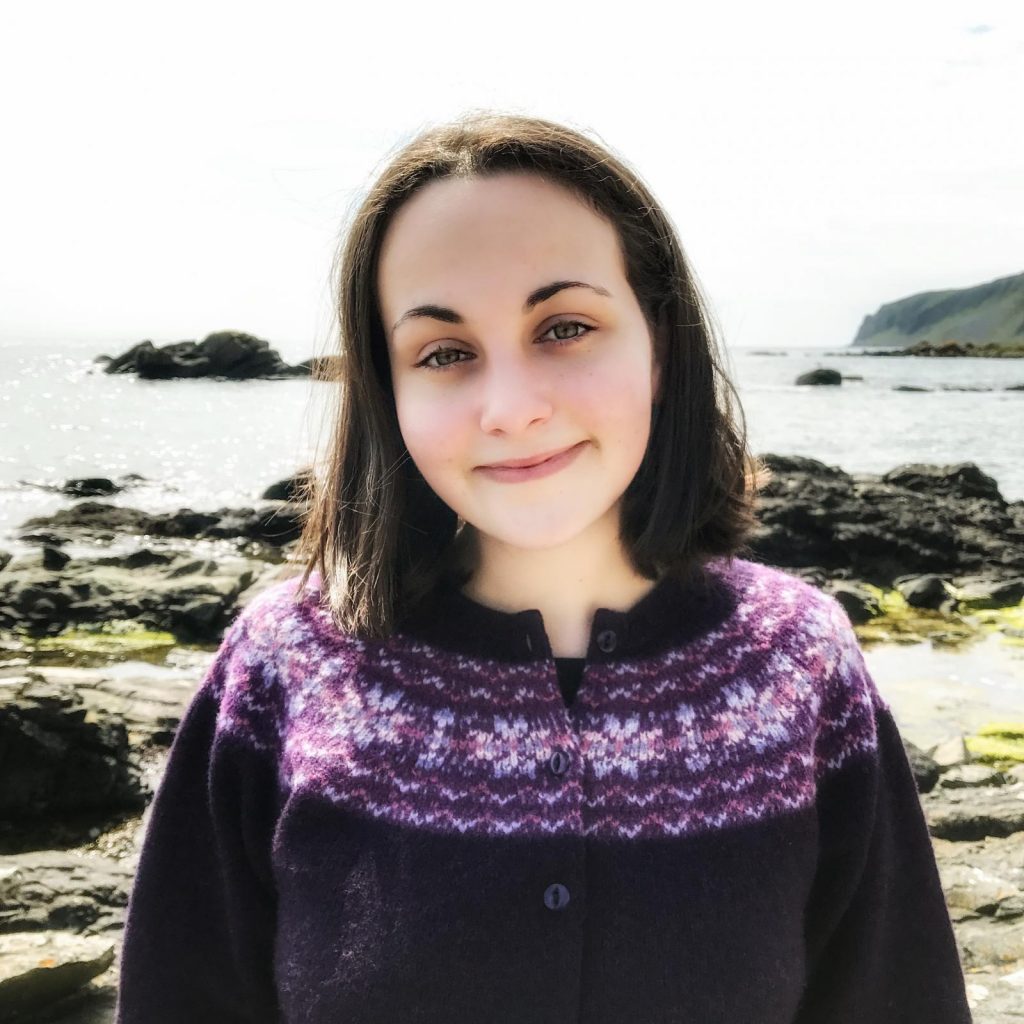 Composer Electra Perivolaris
Described as a 'Classical Star of the Future' by BBC Introducing, the 22-year-old has previously studied in the junior department of the Royal Northern College of Music where she was a winner of the RNCM Peter Redfearn Composition Award and also the David Bagshaw Memorial Award.
Electra has already had her music performed across the UK and internationally by musicians of the Aurora Orchestra, the BBC Singers, Hebrides Ensemble, DeCoda ensemble and BBC Scottish Symphony Orchestra in venues such as the Royal Festival Hall, BBC Maida Vale Studios and Glasgow's City Halls. This year she was selected to be an Associate Member of the London Symphony Orchestra's Soundhub scheme for Emerging Composers.
For this latest commission, Electra was particularly inspired by Scottish culture, especially traditional and folk music.
"I chose the title Bruadaraiche both to reflect the magical Celtic theme of the piece, but also I hope it stimulates the imagination of the children and provides them with some space to dream and imagine."
She describes Bruadaraiche as a series of short pieces, each around 1 or 2 minutes long, depicting contrasting moods, mythical creatures and natural elements, including a giant, a whirlpool and a selkie (a creature from Scottish folklore that can change from seal to human when it comes onto land.)
"It was good fun for me to write, and play around with different tempos and styles. I wanted the selkie piece to sound a little bit gentle and magical, while the whirlpool's music is extremely fast and exciting."
After taking part in composition workshops with the Sergeant-Watt Duo last month, Electra watched the musicians perform her brand new piece for pupils at Kelbourne Park School in Glasgow, for children with special educational needs.
"Since working with Live Music Now Scotland, I've really developed a passion for music outreach work," says Electra. "You really see first hand if it's a good or a bad reaction to your music, which is very interesting when you're composing. I chose to work with the Sergeant-Watt Duo as their instruments – cello and guitar – are very expressive, and I thought it would be a good way to communicate with the audience. The musicians are fabulous and talked a lot in between the pieces – I thought it would be nice to add stories and descriptions of the creatures alongside the music, to make things more exciting!"
Since being awarded the Kimie Composition Prize, Electra has enjoyed the opportunity to adapt her signature composing style to a very different audience.
"I suppose my musical language is normally very emotionally driven, with subtle shifts in harmony. I've not simplified what I do; but I'd say I've distilled it somehow, to adapt it and make it more suitable for kids."
The Kimie Composition Prize is part of LMN Scotland's policy of commissioning brand new classical music, and giving an emerging composer an opportunity to have their work heard. The funding for the prize was donated by Kimie Trust, who give financial support to organisations promoting music performance and appreciation in Scotland. Kimie Trust was established in 2009, in memory of Kimie Okada (1929 – 2008), a music lover from Tokyo who moved to Edinburgh and was always keen to support music in the country that she had made her home.
https://www.electraperivolaris.com/