Live Music Now collaborated with filmmaker Tyro Heath and the Media Trust (as part of their Volunteer Films programme) to capture the importance of music to children with additional learning needs. The result is a moving insight into the positive effects of music. The featured project took place at The Village School in Brent and is part of Live Music Now's Inspire programme – providing enriching and inclusive music provision in special schools, led by professional musicians from Live Music Now.
We sat down with director Tyro Heath to explore the process of making the video with the Media Trust.
Tyro, how and why did you come to be involved with the Media Trust? 
I'd often thought it would be great and really worthwhile to do some work for a charity, so when I saw the opportunity at Media Trust for their Volunteer Films I leapt at it.
Tell us about your other filmmaking work. 
My practice involves both documentary and fiction work. I'm in my final term of my MA in Directing Fiction at Goldsmiths, University of London. So far, my work has been centred around individuals or the family unit, seeking to offer alternate insight into stories about everyday struggles, about disability, neurodiversity and identity. My graduation film at Goldsmiths is about motherhood in prison, inspired by real-life experiences of a former prisoner.  
What was it like working with a charity like Live Music Now? 
It was brilliant to gain a deeper insight into how music-making benefits young people and children with complex needs. I was really glad to have been matched with this charity as I find humans' relationship to music so fascinating. For young people especially, it's such an integral part of their life, and with Live Music Now's help, they are creating more music than ever before.  
Do you think you'll make films like this again?
I'd love to do more work with charities in the future. As a filmmaker I'm always searching for engaging characters and worlds to bring to the screen, and working closely with a charity can help you meet collaborators with such powerful stories. 
Did you have an original vision for the film? Did everything go the way you expected?
Originally, I'd wanted to get to know the young people more outside the school environment. It was really important to me that I build a relationship with them beforehand and that we approach the filmmaking process as equals, as collaborators. But, understandably, with a 3 minute duration and on a small budget, there's a limit to how to how you shoot and craft the story. So it was more about being efficient on our shoot day, being flexible and being really observant.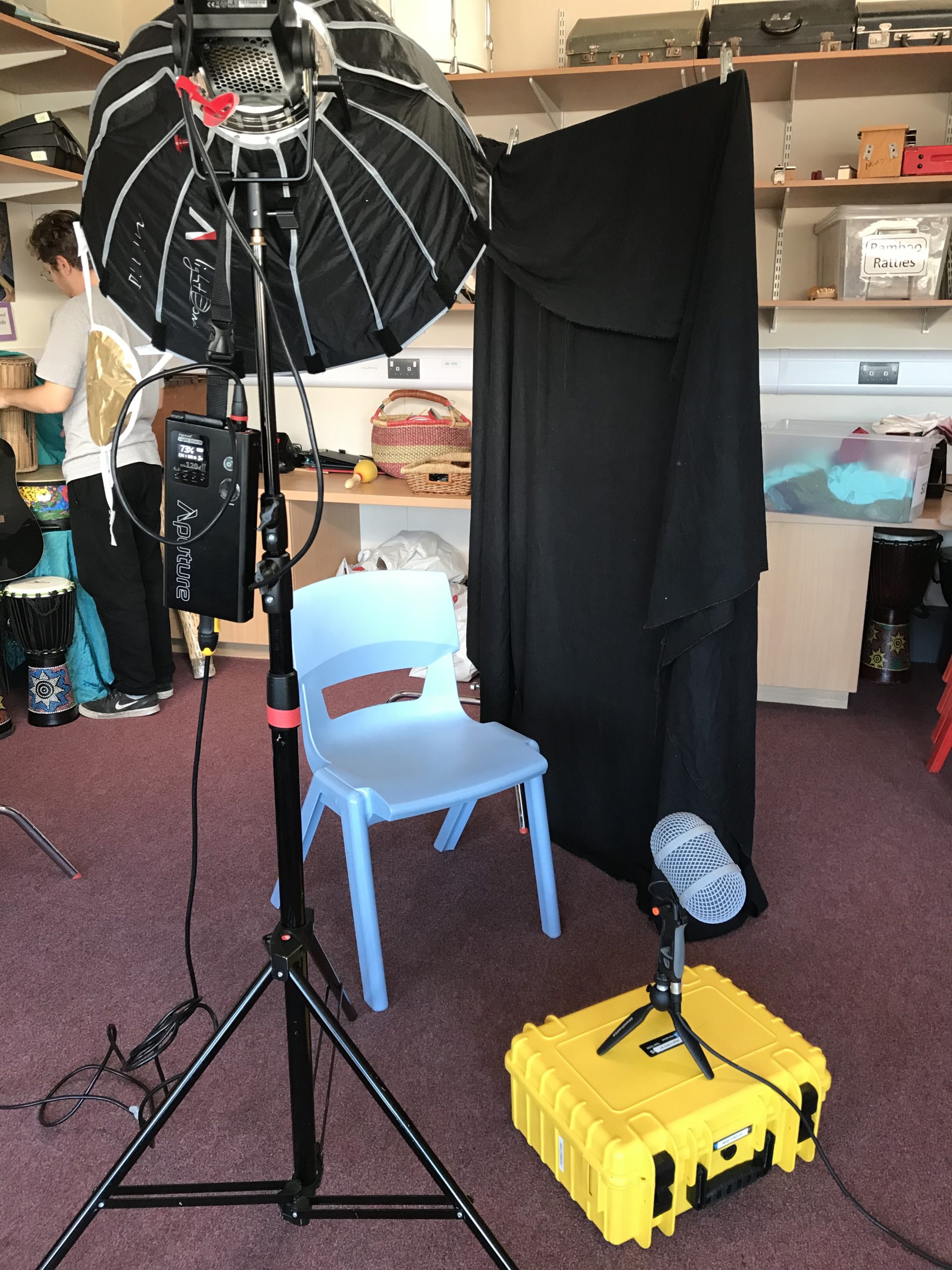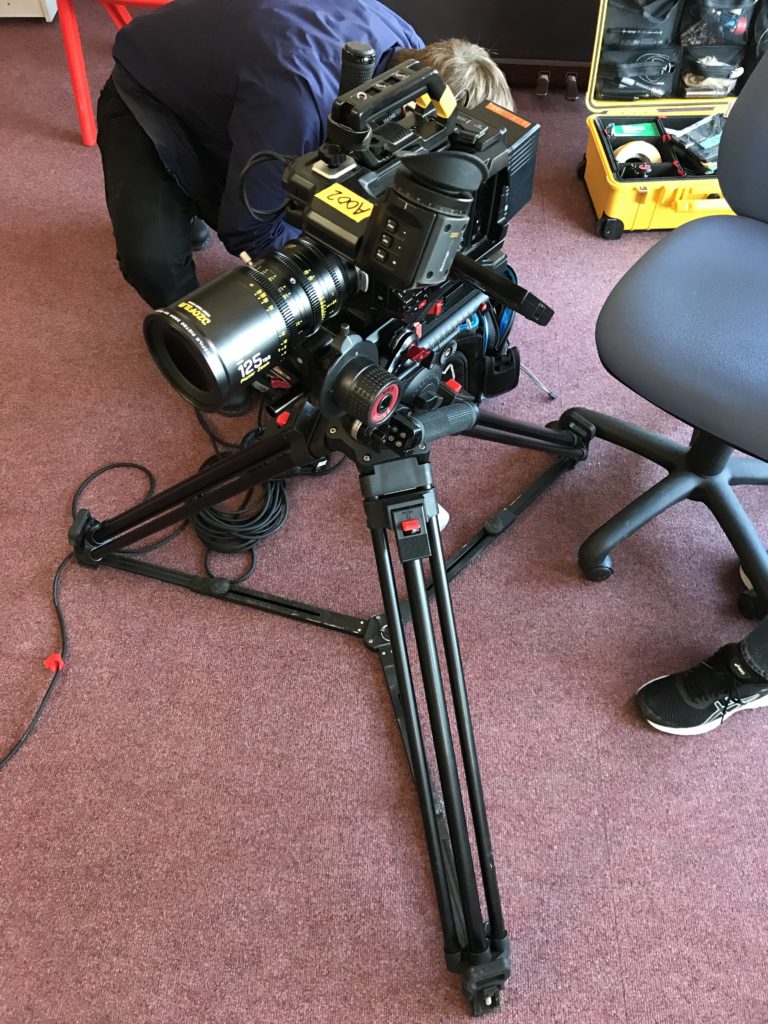 What was your experience of working with the students and school staff like? 
The students were all extremely kind and polite and keen to take part in the music-making and the filming. They were a delight to work with. The staff at The Village School were really helpful and accommodating. I'm really appreciative of everything they did for the film, on top of their teaching duties.
What was your experience working with Live Music Now musicians? 
I had several conversations with Joe Steele, one of the musicians, ahead of the shoot, and observed his workshop so I could get a sense of how they ran. Together, we decided what to include in the filming. Joe had great ideas and is incredibly relaxed and natural in front of the camera.
Who was on your film crew? How did you come to work with them? 
My cinematographer was Jonnie Haldon, who I'd worked with previously on a documentary. We needed to be quick and light on our feet as we took an observational approach, catching special, candid moments on the fly. Alonso, the sound recordist and designer, and Harvey the editor, are both collaborators I met whilst on my MA in Filmmaking at Goldsmiths.    
What were the bigger challenges or obstacles you encountered when making the film? 
There's a degree of uncertainty when you make a documentary – you're relying on life playing out before your eyes and on other people being honest and open in front of the camera. However, I knew that we'd found great, charismatic young people so I always had faith. 
What was the most rewarding thing about making the film? 
I loved doing the workshop with Joe Steele. The energy and atmosphere in those sessions was so lively and dynamic. It was just amazing to be in the room with all of the young people making music at that moment, all together. When making documentaries, I find collaborating with the people in front of the camera is one of the most special and rewarding aspects, and I felt this especially when making the film for Live Music Now. 
Thank you, Tyro!
You can see some of Tyro's other work here: www.tyroheath.co.uk
To find out more about Media Trust's Volunteer Films programme, click here.
To learn more about Live Music Now's work with children and young people or book a concert or residency for your school, click here.