We are now well into the UK-wide New Age Music project and are thrilled to hear examples of how the music sessions are already benefitting residents and staff alike.
Live Music Now (LMN), The Orders of St John Care Trust (OSJCT)  and Creative Inspiration Shropshire CIC  (CI) are working in partnership to deliver this in 18 care homes in three areas of the country from Summer 2016-Summer 2017.
Composer Kerry Andrew, working with people living in care homes in Gloucestershire, Shropshire and Lincolnshire, will create an innovative new work drawing inspiration from, and involving, many different older people and musicians.
18 professional musicians trained by Live Music Now will visit the 18 care homes, six in each area, delivering 144 sessions. Using the contributions ideas, stories and creative input of the people living in the care homes gathered by the musicians during these sessions, Kerry will create a new piece of music that gives the participants a voice and takes new and unexpected perspectives on ageing and living in residential care to new audiences.
In Shropshire, a duo from K'antu have been leading sessions with residents from Cartlidge House and Bennett House. The regular visits have allowed them to build connections with residents and staff and to experiment with improvisation.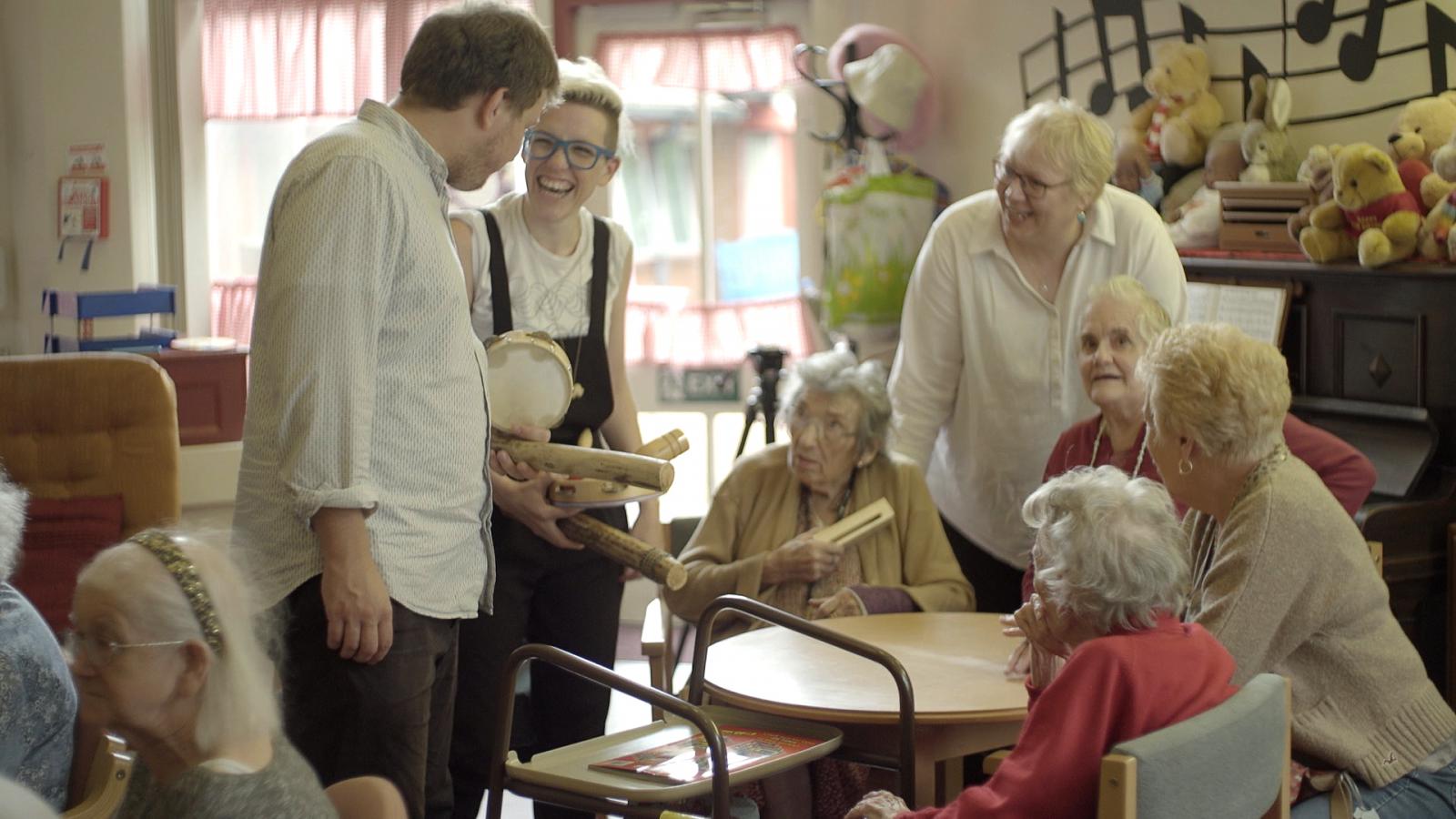 LMN musician Tymek and Kerry Andrew with residents and staff from Bennett House.
"I feel the residents are gaining much from the sessions. With each session they are animated and enjoying the music especially when they join in the singing. They listen and follow instructions given by musicians when using instruments. Some are even using the iPad which is technology they are not used to but from this project we hope to purchase some of our own." – Pam Rollings, Bennett House.
During sessions the musicians have been working with staff at both homes to identify songs that may be familiar and encourage residents to join in – Early One Morning becoming a clear favourite which even got someone up dancing. The groups have been learning different ways of playing percussion instruments and have had the opportunity to use I pad apps to improvise with the musicians.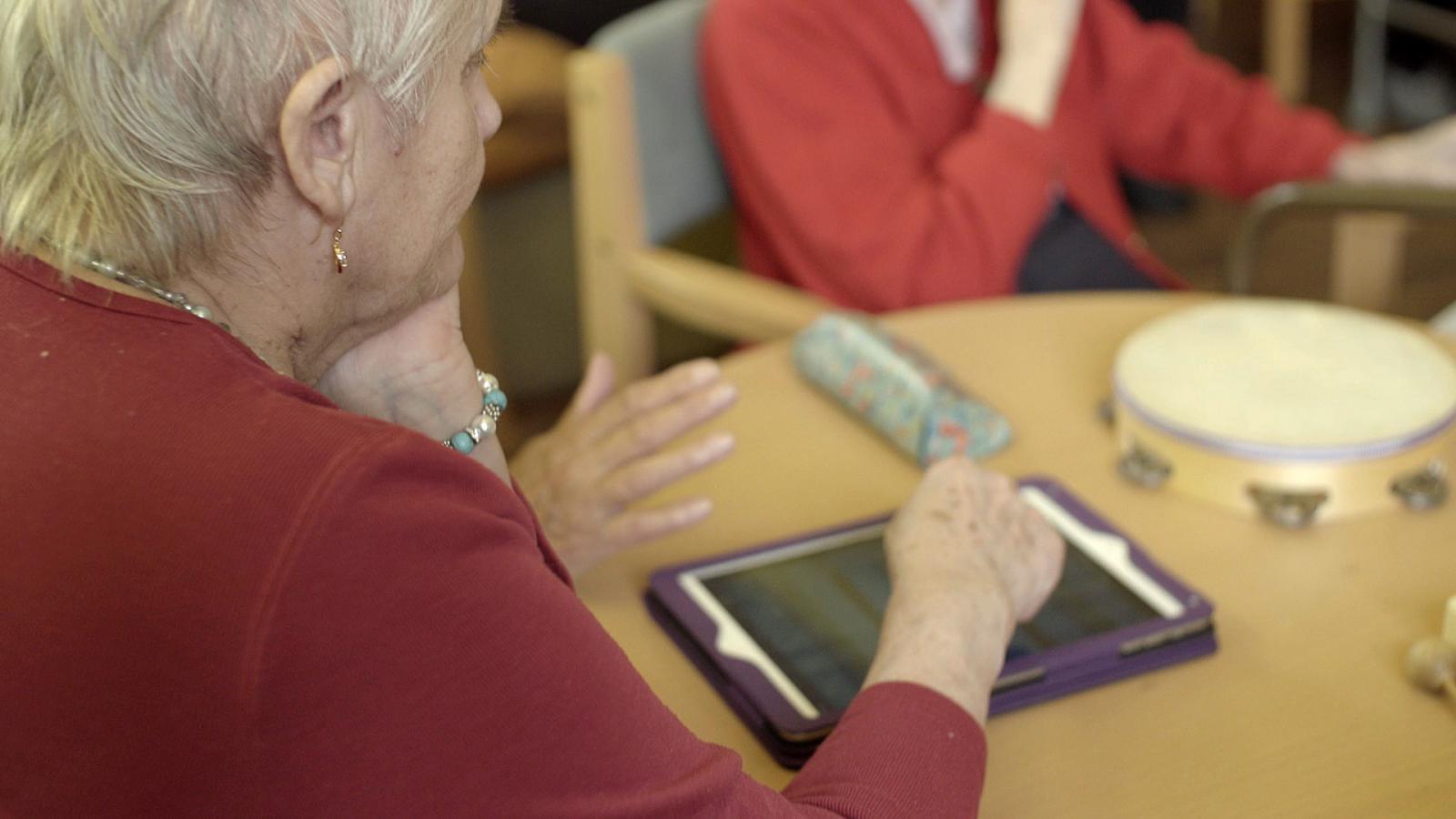 A resident at Bennett House trying out the I pad apps.
"Being part of the project has been both a challenging and enjoyable process. We have met some lovely people in both homes and had the pleasure of sharing musical moments with them. It has been rewarding to see how our music can impact people with different stages of dementia and we hope to do many more projects like this in the future." – Ruth Hopkins & Tymoteusz Jozwiak (K'antu Ensemble)
In-between sessions the care home staff have been continuing to sing with the residents, encouraging them to make use of instruments in the home and playing K'antu's music so they become more familiar with their style and sound. Ruth and Tymek have also asked residents to bring along memorable objects which can be used during the sessions to inspire group music making.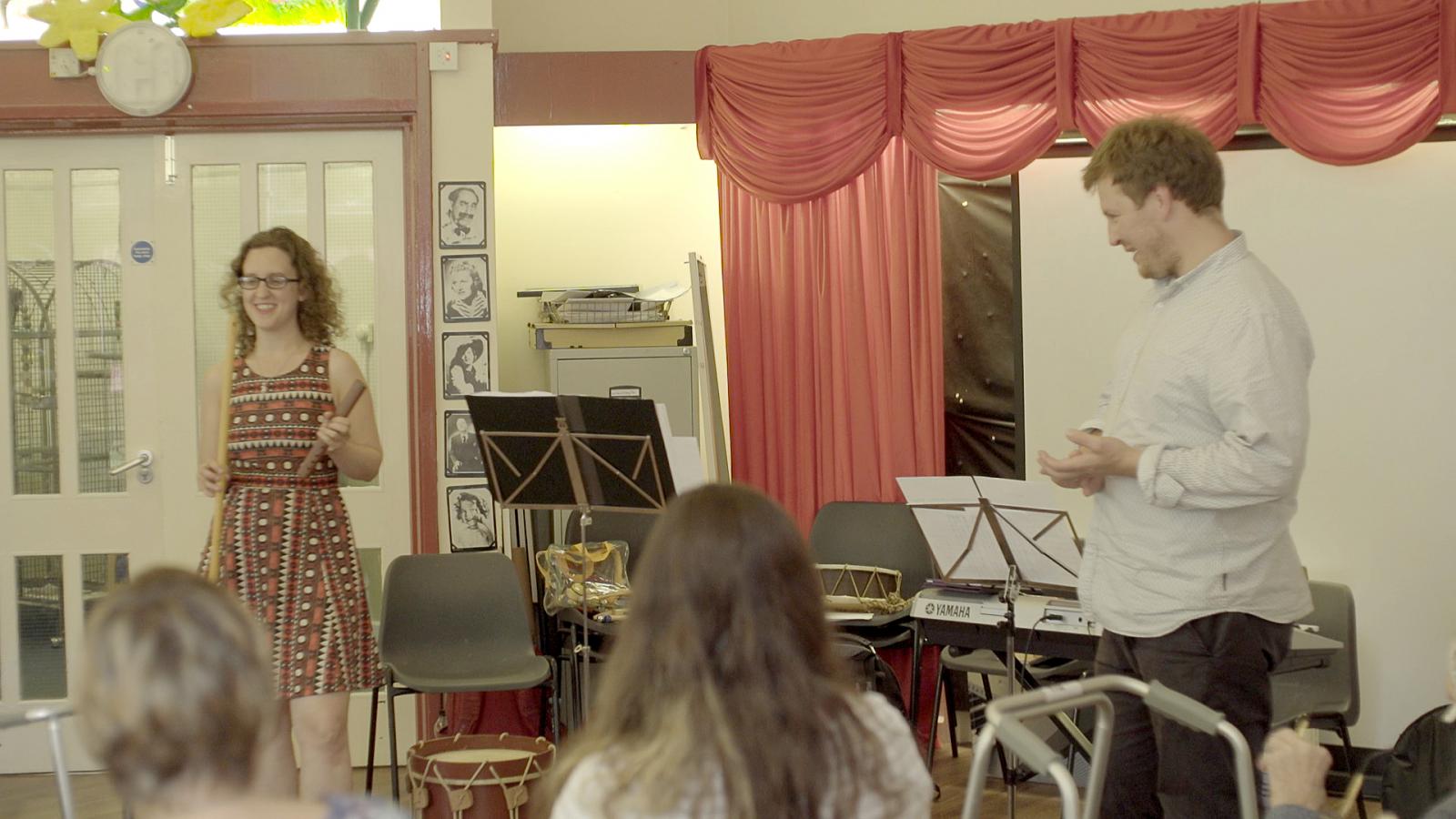 Ruth and Tymek from LMN ensemble K'antu introducing their instruments at Bennett House.
Composer Kerry Andrew has recently visited the homes for a second time to collect materials for the new piece to be performed at Cheltenham Music Festival, Shrewsbury Folk Festival and Barton Arts Festival in summer 2017 as well as at the participating care homes.
"It was lovely to meet most of the LMN musicians on a training day in July, and to learn a lot myself from brilliant animateur Sam Glazer in working with people with dementia. Since then, I've visited Ruth and Tymek from K'antu twice in their care home visits in Telford, and also dropped in on Ella and Michael from Bright Season in a care home in Lincolnshire. It was lovely to see the participants engage with the music performed for them, and begin to respond with their own song writing and percussion playing. I'm looking forward to delving into the collected materials to use as inspiration in writing the new work for K'antu and myself to perform." – Kerry Andrew.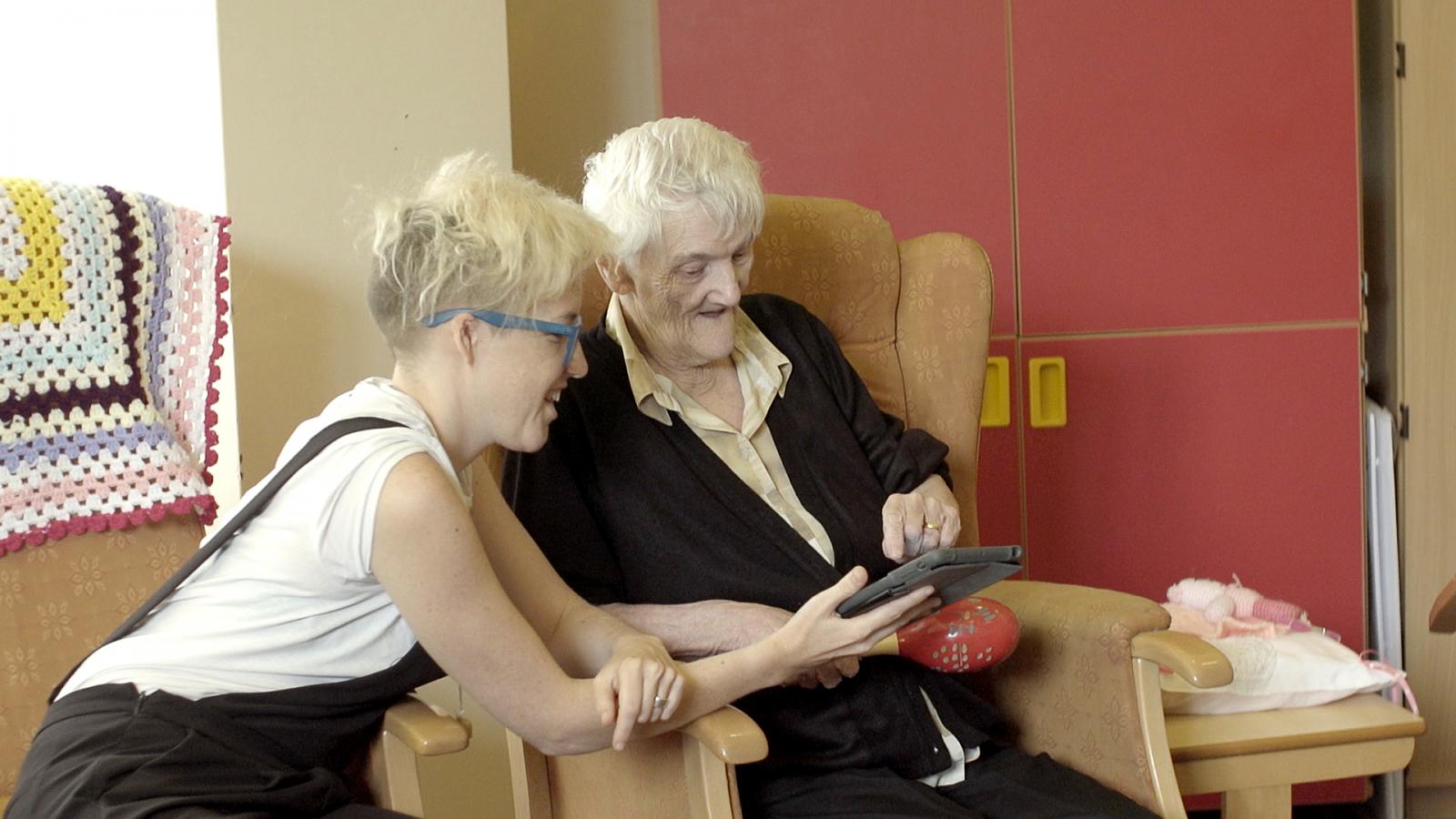 Kerry Andrew exploring the I pad with a resident at Bennett House.
We are carrying out an evaluation of the impact of the project on the participants in the care homes using an arts observation tool, based on a model developed by University College London. To do this we worked in collaboration with Professor Norma Daykin and David Walters of the Centre for Arts as Wellbeing at the University Of Winchester and used the Public Health England Arts and Health and Wellbeing Evaluation Framework.
This involves closely observing and recording the behaviours of participants, including those with dementia, before, during and after taking part in the music activities over a period of weeks across the residency. We are seeing some very positive impacts, as indicated by behavior changes, on the participants and a noticeable change both on the day of the activity and over time from previous week's observations. People we observe may be very distracted, shut down, unsettled, listless or even distressed, before the music activity starts, but we see marked changes in behaviors that indicate improvements in mood, communication, and engagement with others. They become responsive to the music, interactive, singing and joining in with music-making as well as laughing and chatting. In addition, we have seen that from week to week these behavioral indicators start more quickly and are more pronounced.
These are very exciting initial findings in what is an ongoing evaluation process. We will be writing up for sharing in Summer 2017.
Douglas Noble Strategic Director: Wellbeing & Amy Ward, LMN NW Project Manager.
Photo credit: Jonny Campbell.
Project Partners
Kerry Andrew is a freelance composer, performer and writer based in London and was on the Live Music Now scheme with vocal ensemble Juice between 2007 and 2010. She specialises in vocal music and opera, choral music, folk, jazz, and community music. Choral and experimental work has been heard on BBC Radio 3, BBC Radio 4, 6Music and Classic FM and on national news channels.  Andrew's choral works have been published by Oxford University Press and by Faber Music. Her vocal trio piece The Song of Doves concluded the national memorial service for the victims of the 7 July bombings, receiving national broadcast live on the BBC and other news outlets.
She won a British Composer Award in 2010 and two more for her chamber operas 'Woodwose' and 'Dart's Love' in 2014. She was 2010-12's Handel House Composer in Residence. In 2014, she wrote a piece for 600 young musicians, performed at the Schools' Prom at the Royal Albert Hall in November.
In addition to her composition work, Andrew is a member of the ensembles Juice, DOLLYman and Metamorphic. She also performs as a solo alt-folk artist under the name You Are Wolf.
'Stunning' Classic FM
'Brilliant, Berio-like vocal effects…' The Time
Live Music Now (LMN) is a UK-wide charity, created by violinist Yehudi Menuhin and Ian Stoutzker in 1977. LMN delivers interactive live music programmes in care homes and hospitals, and a range of community and healthcare settings. Our work is delivered by high-quality professional musicians at the start of their careers who we train to deliver projects based on the latest medical, educational and healthcare research. They are drawn from a wide variety of genres, from classical to folk, jazz to world and pop. Each year, they deliver over 2,500 participatory performances and workshops, reaching over 120,000 people across the UK. In the past 39 years, more than 2.5 million people have benefitted.
Working with partners such as the Royal Society of Medicine, the Sidney de Haan Research Centre and Care England, we have developed tools to ensure that participants in our programmes experience measurable therapeutic, social and emotional benefits. We have also worked closely with Sound Sense, and the ArtsWorks programme, led by the Paul Hamlyn Foundation.
As the UK's leading music outreach organisation, we are campaigning for greater access to music and the arts, working with Care England, the National Alliance for Arts and Wellbeing, the Royal Society of Medicine, the Music Education Council and the Mental Health Foundation.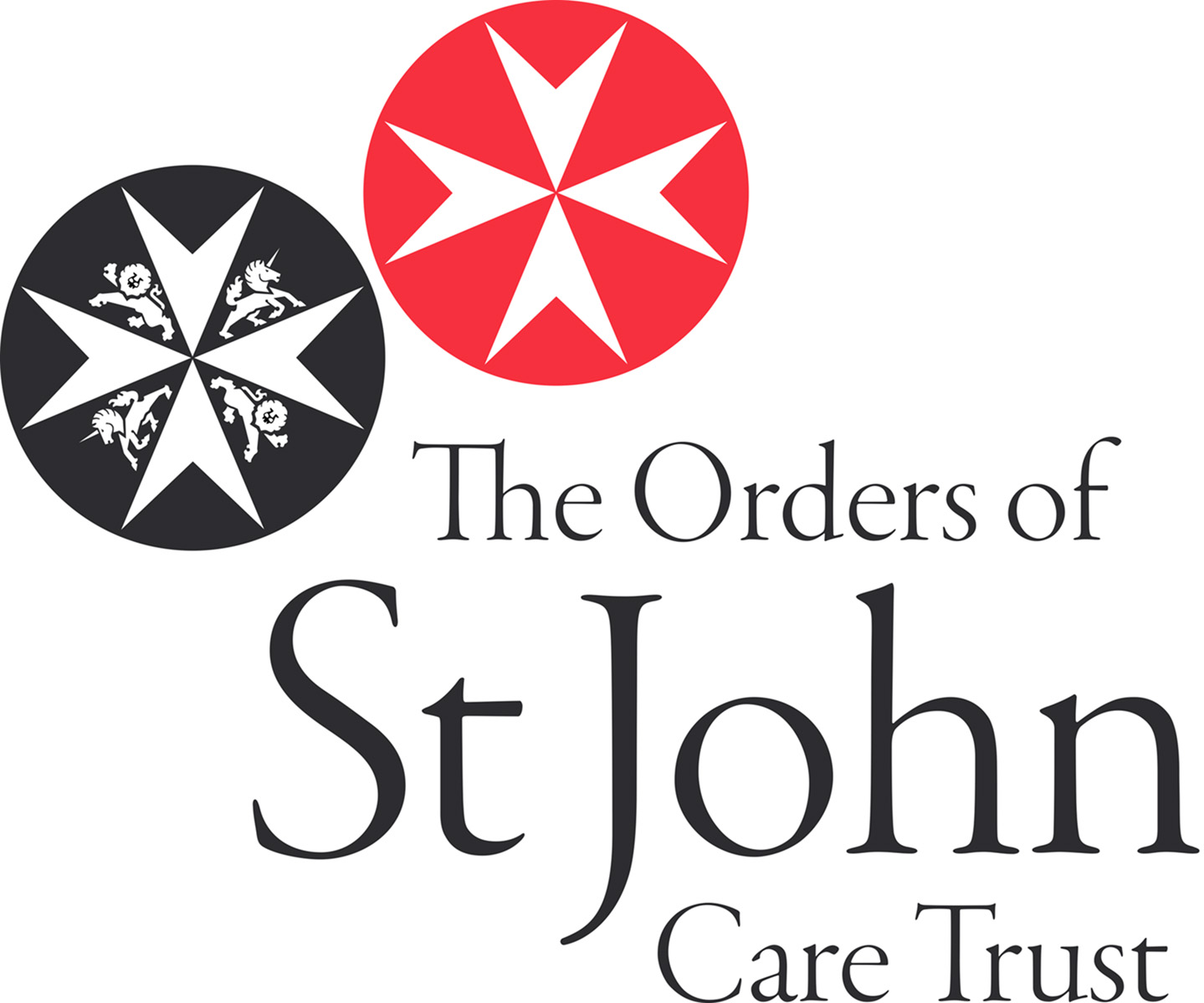 The Orders of St John Care Trust (OSJCT) was established in 1991.  It is a not for profit charity
sponsored by the Sovereign Order of Malta and The Venerable Order of St John.
OSJCT's core activity is providing care for older people of any background, irrespective of race or religion.  Having started in Lincolnshire, running 16 former local authority care homes, the Trust now operates 68 homes and 15 extra care housing schemes, across Lincolnshire, Oxfordshire, Gloucestershire and Wiltshire.  Employing some 4,000 staff, OSJCT cares for over 3,500 residents.
OSJCT is dedicated to delivering the highest quality, person centred care.  Its broad range of services includes specialist nursing and dementia care.  It also provides intermediate, respite and day care.  Its ethos of care, which underpins all its activities, is based on its belief that all older people living in its care homes should be given care, both material and spiritual, that suits their individual needs, and should enjoy life in an atmosphere of warmth, harmony and understanding, being cared for by people who appreciate their need for privacy and who will respect their dignity and freedom of choice.
OSJCT works in partnership with local authorities and other stakeholders to ensure that residents and staff can live and work in a modern environment and can benefit from the latest care aids, equipment and technology.  OSJCT is committed to providing the best possible training opportunities for our staff in terms of their career progression and personal development.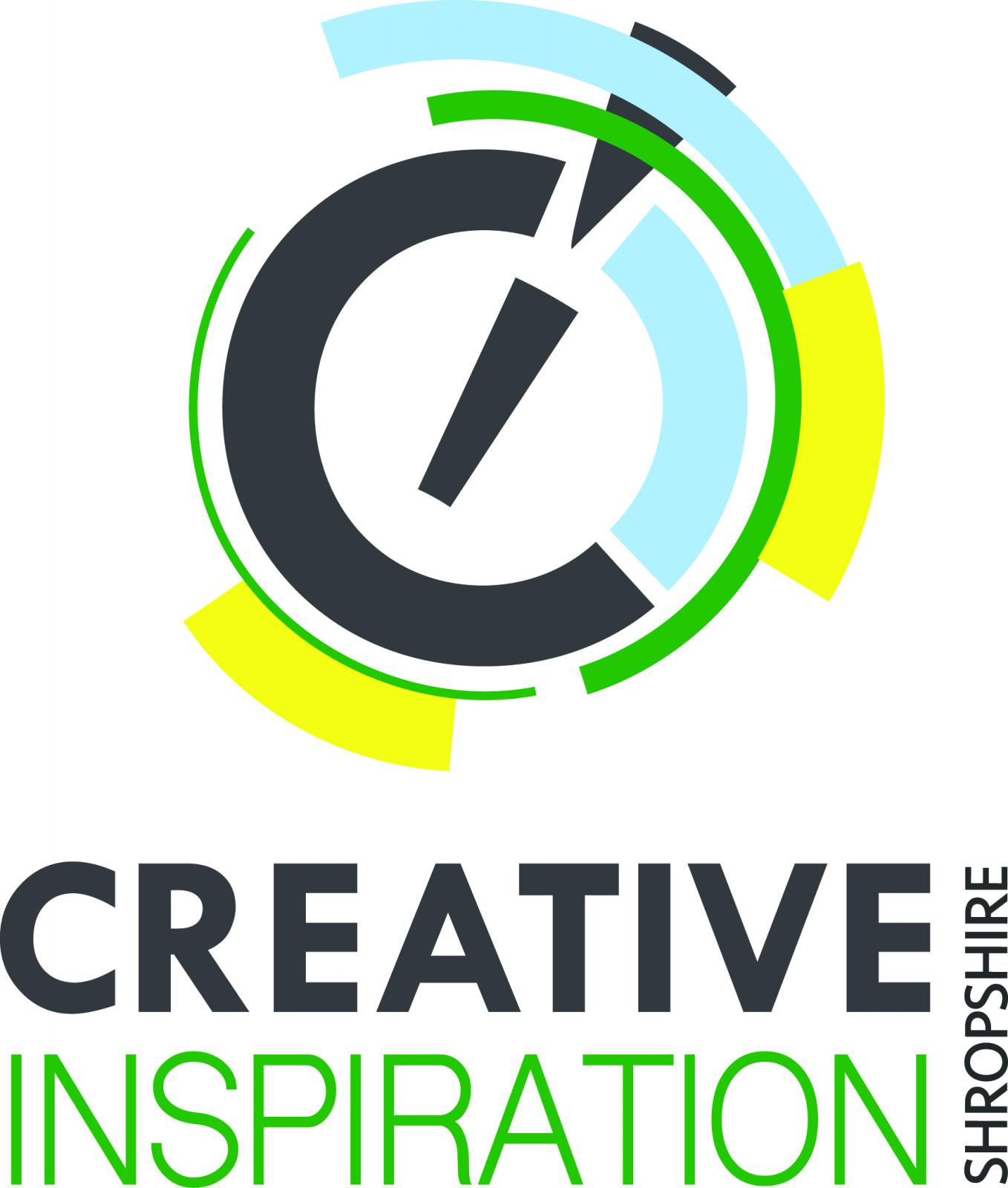 Creative Inspiration Shropshire CIC was established by Dr Jane Povey, a GP who was becoming increasingly frustrated at how little is on offer in communities to support wellbeing and resilience.
Their social mission is to grow individual and collective wellbeing and resilience in Shropshire through the creative arts. They do this through providing high quality participatory creative arts programmes for the more isolated and vulnerable in their community with a focus on impact, reach and sustainability. Examples of groups of need served include people in care homes, hospitals, hospices, mental health services, community centres and schools. They work in partnership with Live Music Now to source high quality, well supported musicians.
Their wider vision is to evolve a replicable framework for social prescribing and community resilience. Their approach is rooted in the community, connecting, inspiring and enabling individuals to thrive and communities to flourish despite what life throws at them. They do this through partnerships, commissions and projects, facilitating approaches aligned to the 5 ways to wellbeing: connect, be active, take notice, keep learning and give. This wider work includes arts for health but also other creative approaches e.g. leisure, physical activity, heritage, ecological.
Each programme is tailored to the need of the participants and evaluated through outcome measures relating to benefits to the participants (within categories of connect, wellbeing and resilience) and to funders (health, care, educational and other outcomes) as demonstrated by theory of change. In this way they are demonstrating the necessary impact to evolve the sustainability of their vision and social mission.
Through this approach they are growing a tribe of likeminded people in and beyond Shropshire, contributing to a social movement to grow community resilience through creative and collaborative means and facilitating the evolution of social prescribing policy and strategy.
Care homes taking part
In Shropshire Cartlidge House & Bennett House (Accord Group), Hillcrest Manor Nursing Home (Capital Care Group), The Uplands  (Marches Care), Sabrina House  (Abbey Care), Mount House (Barchester Healthcare)
In Lincolnshire (All OSJCT) Fosse House, Eresby Hall , Southfield, Foxby Court, Ermine House, Patchett Lodge
In Gloucestershire (All OSJCT) Southfield, Wyatt House, Westbury Court, Townsend House, Rodley House, The Coombes
LMN Musicians taking part
Sadie Fleming, Julia Turner, Zeb and Sam Hayes (Paper Horse) and Rachael Eliott and Beatrice Newman (Laurent Quartet) in the South West; Harry Orme and Tom Hawthorn (Steppin'Out), Michael Tinker and Ella Sprung (Bright Season), Chloe Saywell and Stephenie Leung in the North East; Katie Foster and Ali McMath (Project Jam Sandwich), Ruth Hopkins and Joe Bronstein (K'antu), Jess Hall in the North West.