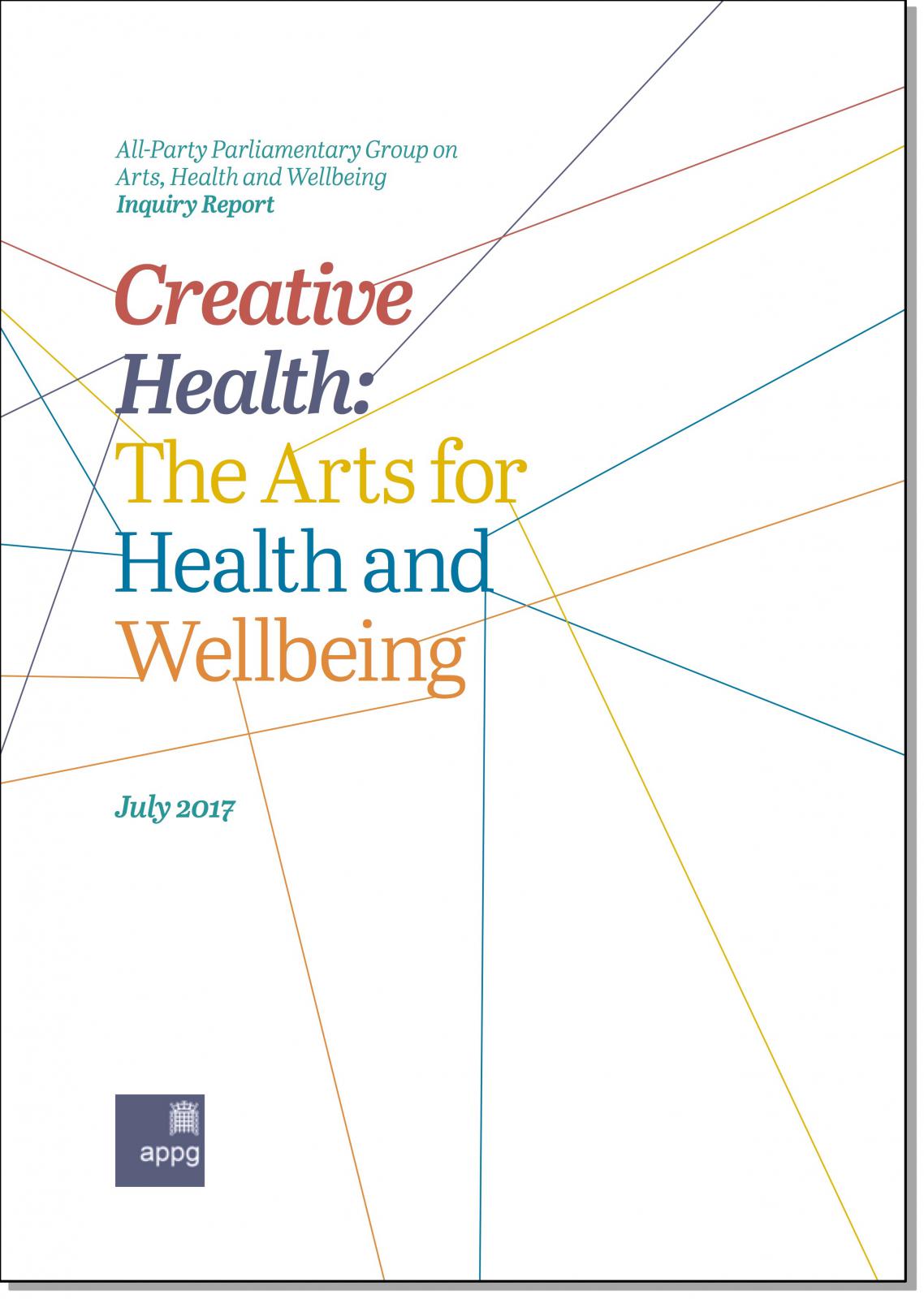 Live Music Now supported the launch of Creative Health: The Arts for Health and Wellbeing by the All Party Parliamentary Group on Arts Health and Wellbeing on 19 July. It took place at the Houses of Parliament, with cross-party support including Lord Howarth of Newport, Ed Vaisey MP, Sarah Wollaston MP as well as John Glenn MP, the newly appointed Minister for the Arts, Heritage and Tourism. This account of the report was written by LMN's Douglas Noble, Strategic Director of Wellbeing.
This hugely important report pulls together two years of work from the APPG enquiry into the role of arts in health and wellbeing. A full copy can be downloaded here. The document is brought to life with many photographs (including some from LMN projects) and lively illustrations by David Shrigly (seen below).
Its headline messages are:
The arts can help keep us well, aid or recovery and support longer lives lived better;
The arts can help meet major challenges facing health and social care; ageing long term conditions and loneliness and mental health; and
The arts can help save money in the health and social care sector.
At Live Music Now, we endorse its recommendations, and will work with our own healthcare partners to try to achieve what Lord Howarth described as a "movement to a person focused health-based approach".
Our project "A Choir In Every Care Home" (led in partnership with Sound Sense and the Sidney De Haan Centre at Canterbury Christchurch University), is cited within the report.  It refers to our Evidence Review carried out by the Sidney de Haan Centre and (at page 125) it quotes the finding that "research on group singing for older people shows convincingly that singing can be beneficial for psychological and social wellbeing". It also cites (at page 134) our finding that singing activity can positively engage people with dementia across a spectrum of severity from mild to late stage.

Close partners and friends of LMN  feature throughout the report, with Dr Jane Povey of Creative Inspiration CiC prominently quoted. It also features Julian West (Open Academy, Music for Life and LMN mentor), the Centre for Art as Wellbeing at the University of Winchester and MHA (Methodist Homes).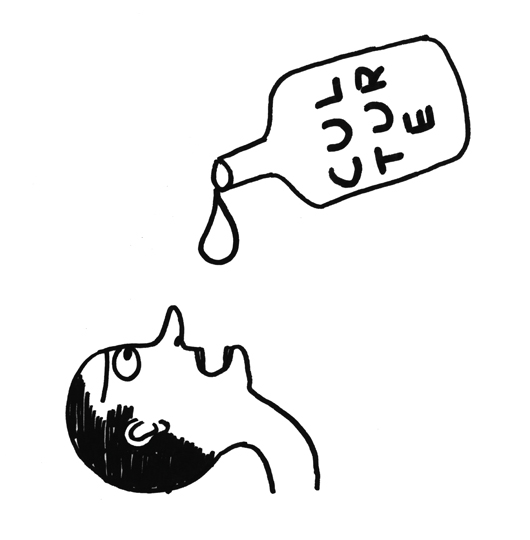 There is a section on the role of arts in adult social care, with endorsement from Andrea Sutcliffe (Chief Inspector at the Care Quality Commission), about how the arts can allow care homes to be flexible and responsive to people individual needs and preferences finding creative ways to enable people to live full lives. Andrea has been very supportive of LMN's work, making a link between live music and the quality of care in a paper featuring on the 'A Choir in Every Care Home' website here . She will shortly appear in a new LMN film to promote that project.
Lord Howarth gave a call to arms and argued that this report now provides the evidence on which to base the much needed attitudinal and cultural change with regards to arts interventions within the health and social care sector. A series of well-chosen presentations backed this up, with a particularly moving contribution from Debs Taylor who went from being suicidal to living a full happy and creative life because of taking part in an arts project in SW Yorkshire Partnership NHS Trust. She made the point that the arts literally saved her life. This powerfully underlined the importance of working closely with partners and beneficiaries at all stages, making sure we are doing it with rather than to participants and sharing the voice, choice and ownership in the process and outputs, supporting them to discover and realise their creative potential.
The launch concluded with contributions from Ed Vaisey MP and John Glenn MP (both pictured below), who stated that they will engage with other Ministers, in Health and Communities and Local Government and to use the report to work towards a recognition of the therapeutic effects of arts on health and wellbeing.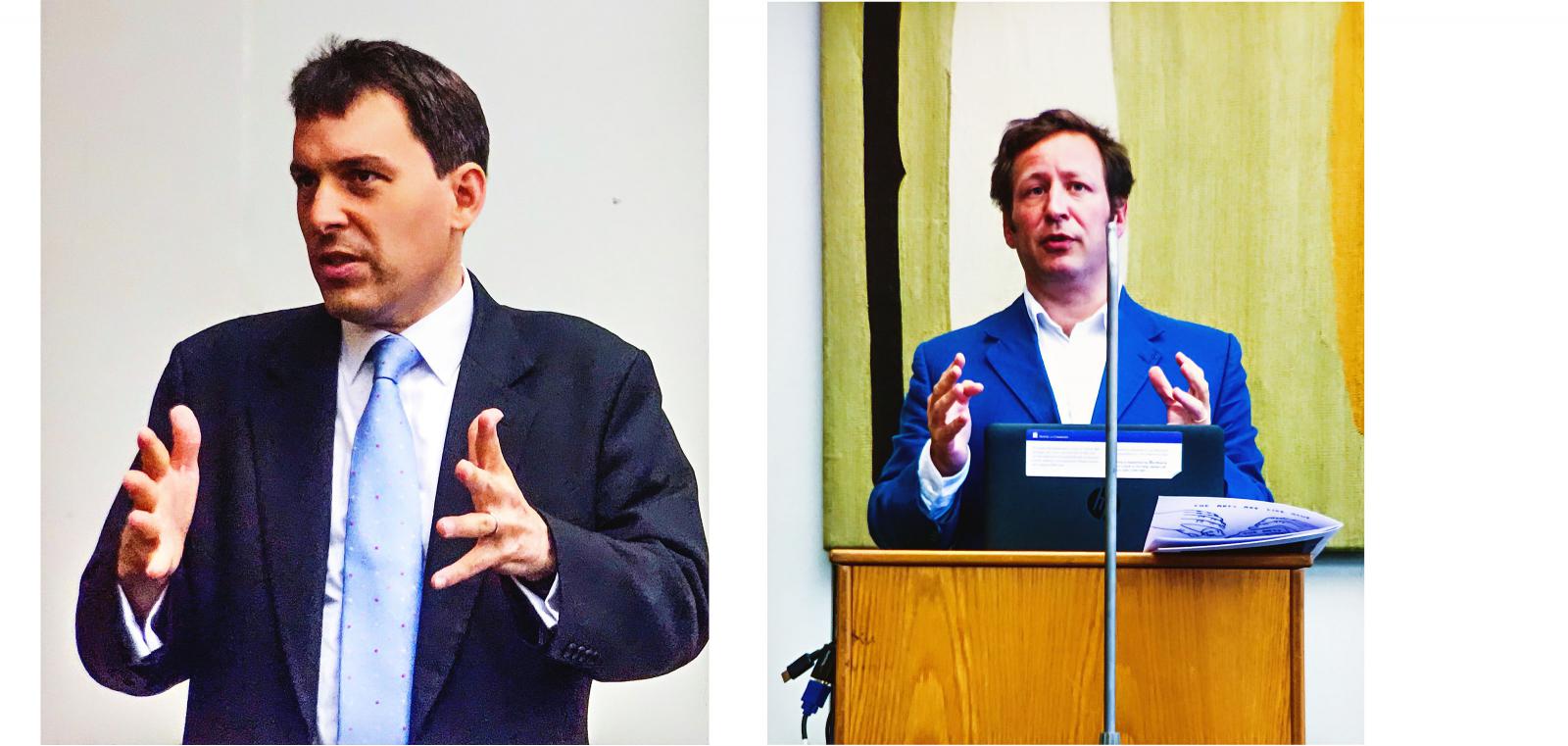 Live Music Now will continue to be part of this movement, and will support collaborative  efforts led by Lord Howarth to work with Government and at policy level to deliver on the potential of the report. For us at LMN, it is essential that we continue to advocate for the recognition of the contribution of trained arts professionals working alongside health professionals, and to ensure that there is collaboration on top-level and grass-roots advocacy and action by the arts and the health sectors.