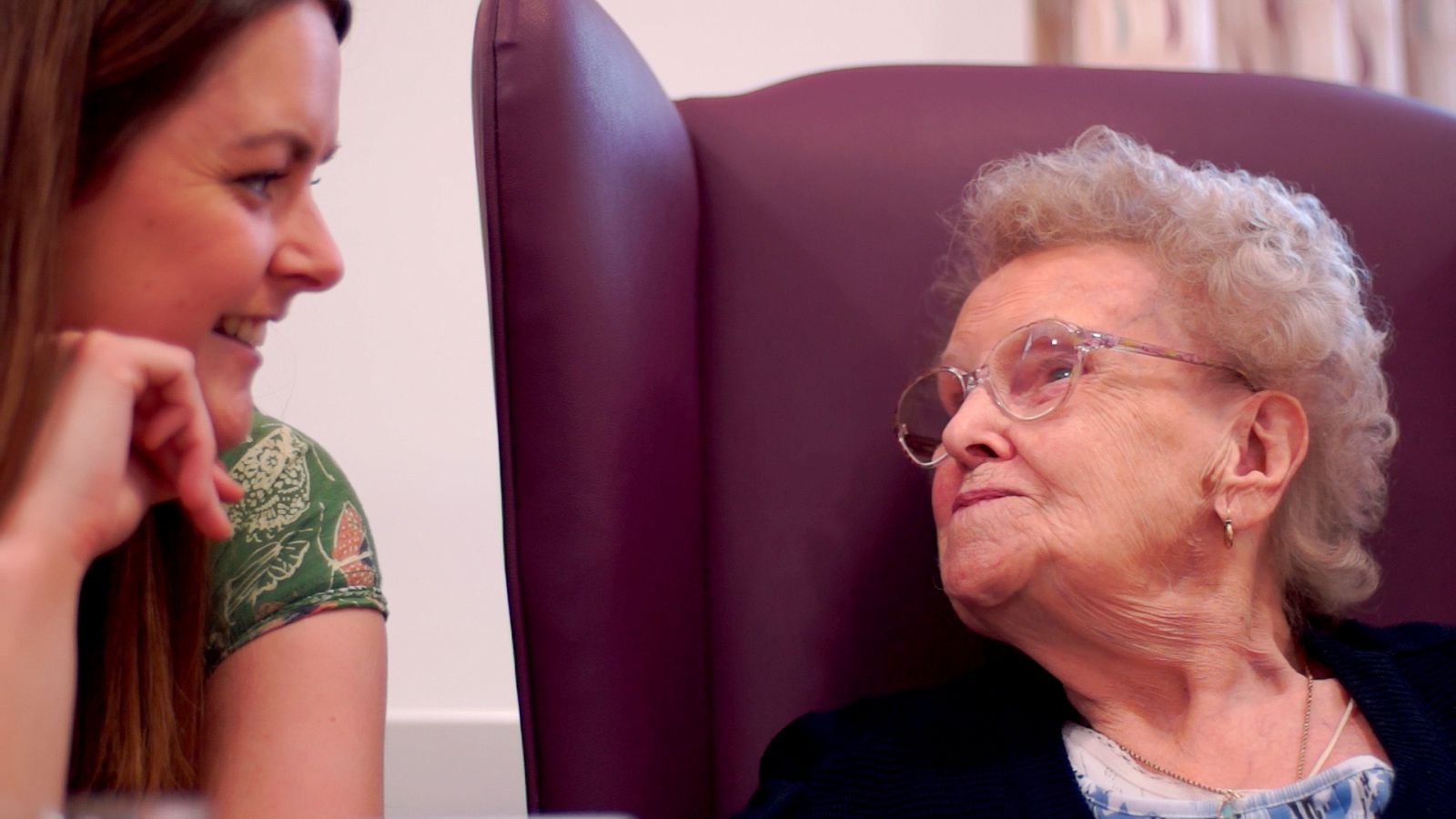 "It was so different…….becoming part of the story ..I've never been involved in something like that before in my life"
Care Home Resident participating in Songs from Above and Below
John McLeod is an inspiration. Having turned 80 in 2014, he remains one of the UK's most important contemporary composers, and continues to enjoy an outstanding career.
Over the spring and summer of 2015, Live Music Now commissioned John, as part of the Baring Foundation Late Style commissions series, to compose a new piece of music. John created Songs From Above and Below, a six piece song-cycle, in collaboration with musicians who are part of Live Music Now, a professional development scheme for emerging artists. They worked with older people living in residential care settings in West Lothian, Scotland and Merthyr Tydfill, South Wales, areas linked by their shared mining heritage.
For LMN, this was a unique cross-border project. John and the musicians visited ten care settings for older people, five in each country, to deliver participatory live music concerts. During the social time after the concerts, they chatted with the people they met, gathering stories, memories and other contributions. These words, thoughts, memories and reminiscences were used by John to compose the song cycle.
The new work was performed publicly in summer 2015 at the Wales Millennium Centre, Cardiff, as part of the Edinburgh Festival Fringe at the National Museum of Scotland and at the Howden Park Centre in Livingston, as well as in the care and day centres in Scotland and Wales which took part in the project.
The depth and strength of John's score and lyrics capture, communicate and travel through experiences associated with the mining industry and its communities. The songs in the cycle range from the power of community spirit and the joy of shared celebration through to the fear and hardship associated with the work and conditions, as well as the potential tragedy and loss which were ever present, and encapsulated in Aberfan in 1966.The work is a reminiscence piece, but also provides a narrative about the industry that shaped and defined the people that relied upon it and which remains with them today.
It also brought some of the best emerging musicians in the UK, at the start of their professional careers, to work with an important leading national and international composer. The learning and collaboration shared between them was a key element of the project, and defined how the process unfolded.
"The learning process now, more than ever before, has to be two way, from young to old and from old to young ."
John McLeod
The young musicians gained a great deal from working with the people they met in the care settings. The project gave the older people an opportunity for engagement with and shared ownership of the work, and the experience of contributing to an important new publically performed piece of music.
"We've learnt so much …speaking to the people about their first hand experiences and they obviously feel a lot of enjoyment and a better connection to the music. "
Outreach musician working on the project
Songs from Above and Below is a collaboration between Live Music Now, Live Music Now Wales and Live Music Now Scotland, using the Composing with Care model developed by LMN Scotland.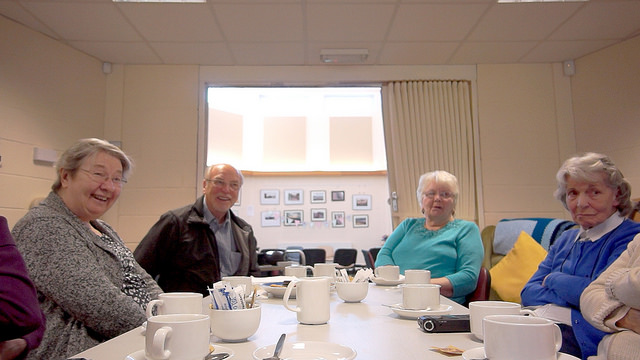 This project is part of The Baring Foundation's 'Late Style' Artists Commission Series. The Baring Foundation has pioneered support for a wide range of arts programmes supporting older people to enjoy and take part in the arts. This series supports leading professional artists, all of whom are over 70, to bring their original and exceptional artistic craft and insights to the theme of 'Age'. Eleven new works will reach a variety of spaces and audiences, between 2015–2017.
LMN musicians performing the new pieces :
Jennifer Walker (soprano) , Rhiannon Pritchard (piano) , Emily Mitchell (soprano) and Geoffrey Tanti (piano)
LMN musicians delivering workshops:
Robyn Stapleton, Claire Hasting, Jennifer Walker, Rhiannon Pritchard, Samantha Price and Philip May.
Thanks to:
John McLeod, The Baring Foundation, all staff ,residents and service users at Peacock Nursing Home, Livingston , Answer House Whitburn, Holmes Gardens,Broxburn, Acredale House,Day Centre Bathgate, Crofthead Care Home, Fauldhouse, Ty Eiren Care Home, Porth, Ty Gurnos Newydd Merthyr Tydfil . Haven Close, Communal Hall, Merthyr Tydfi, Ty Bargoed Newydd Ty, Merthyr Tydfiv and Pantanas Care Home, Merthyr Tydfiv, The Wales Millennium Centre, The National Museum of Scotland, Len McCaffer, Howden Park Centre and West Lothian Council.