Who doesn't love a cup of tea, a lovely scone and some social music-making?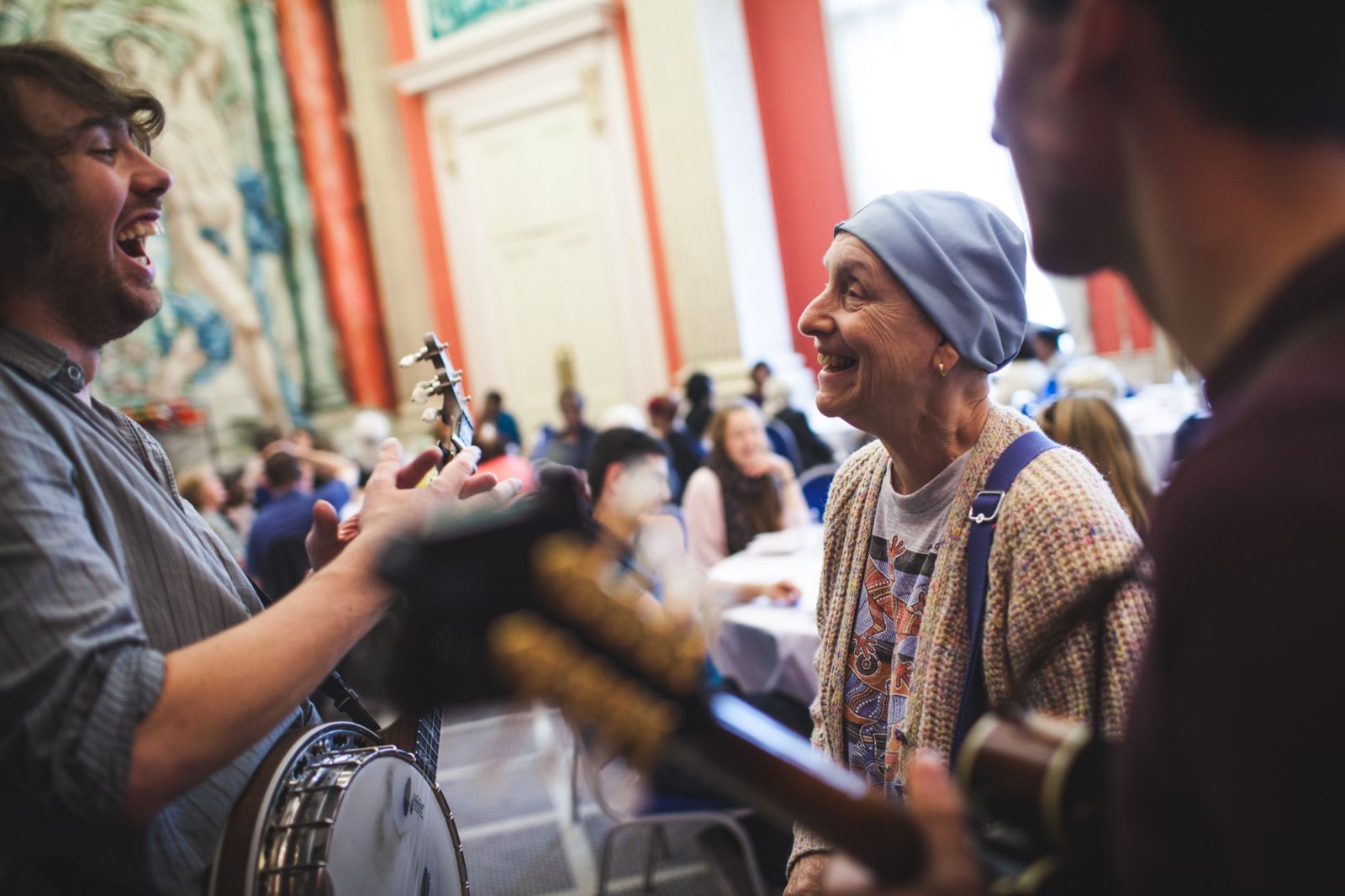 According to Age UK there are 1.4m chronically lonely older people in England. More than 2 million people in England over the age of 75 live alone, and more than 1m older people say they go for over a month without speaking to a friend, neighbour or family member. 
Our Songs & Scones programme engages people living in the community who face loneliness and isolation. The events are particularly aimed at older people, but all are welcome to attend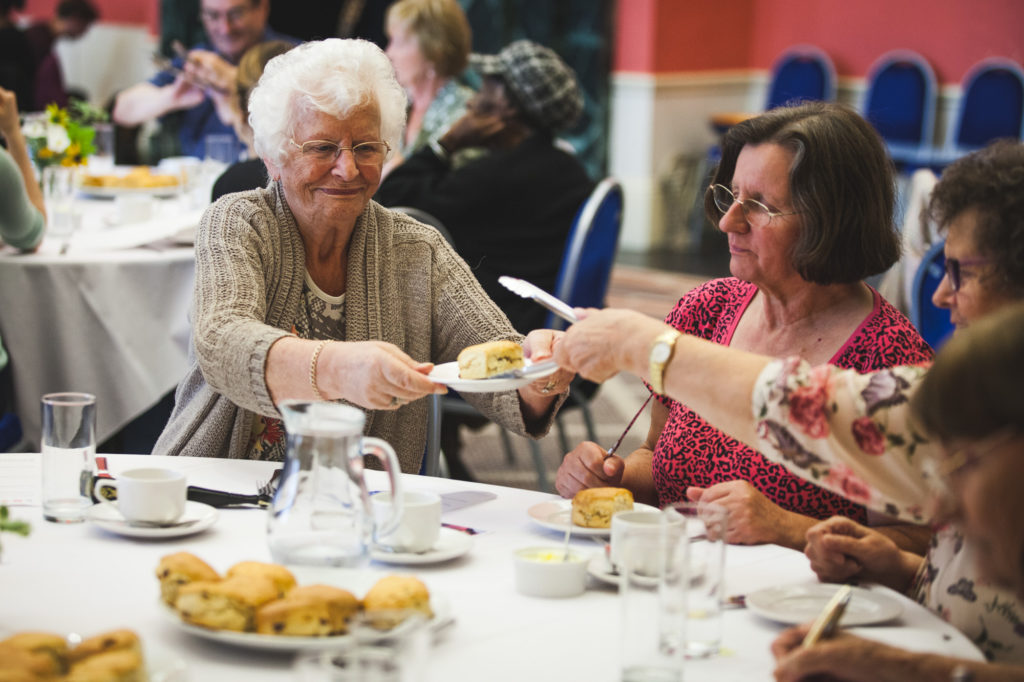 Numerous studies have shown that loneliness and isolation are risk factors for life expectancy in older people that are equal in seriousness to smoking, obesity and high blood pressure. In addition, loneliness has been associated with decreased resistance to infection and cognitive decline and dementia. 
"Music plays a primal and important role in our lives. It is the universal language we can all speak. It makes us feel safe, happy and connected."



"Whether it's a nursery rhyme on a parent's knee, or belting out Sweet Caroline on the terraces, this shared musical language bonds us. That's what's brilliant about Songs and Scones events as a musical catalyst for friendship and community." says Douglas Noble, Strategic Director of Wellbeing at Live Music Now.
Live Music Now's Songs & Scones programme brings these people together to
 regularly
 engage with live music and connect with others in their local community over a cup of tea, 
a 
scone and 
uplifting 
live performances
from professional musicians. 
Music is a declared human right, a shared, instinctive and universally understood language. It is a foundation of human relationships and community and yet for many people experiencing social exclusion, isolation or disadvantage there is limited access to meaningful musical engagement.
"Songs and Scones makes me feel happy and part of a social group. I have reduced my anti-depressants since coming here. It is the highlight of my week." 
Songs & Scones has been running for over a decade, harnessing the connective power of music, to contribute to happier, healthier, more resilient communities.  With a specific focus on the older generation, the programme offers people a safe space to participate in live music, an activity which can be life-affirming, stimulating and morale-boosting. Live Music Now musicians encourage participation, helping attendees to nurture and celebrate their own creativity, connecting with their peers as they do so. Songs & Scones is designed to build new community networks with music at their core, to provide further social support networks, build resilience and help older people to live independently for longer.
Evaluation carried out during our 2016 sessions in Yorkshire show that the project is making a genuine difference to people's lives in Ryedale.  Many regular participants shared that Songs & Scones is one of the few opportunities to get out of the house – 90% of participants indicated that they attend social events less than once a month and as one lady commented 'I wouldn't miss it for the world!' 
"Everybody's made so welcome! You get to talk to different people each time you're there. It's appreciated so much by so many people. It's one of the best things that's happened around here."
The real magic of Songs and Scones happens over tea and cake as the musicians chat with

participants…
"The real magic of Songs and Scones happens over tea and cake as the musicians chat with participants, learning about their musical loves and favourite songs, which they can then perform and showcase at subsequent Song and Scones events.  They are happy, inclusive, life-enhancing events." – Janet Fischer, CEO, Live Music Now
Live Music Now  has plans to expand the programme to run a monthly event in libraries and community centres across the UK, bringing people together by embedding music firmly into the heart of their communities. This extended series of regular events allows musicians to get to know participants, their individual needs and favourite songs.  
If we're lucky, we may even discover whether it's jam first or cream first on the scones…! 
 
Live Music Now is raising funds to support its mission to embed Songs and Scones as a regular event in communities up and down the country. Thanks to generous donors, we can invite more older people who are experiencing loneliness to join our musicians and others in their community for joyful afternoons of music and social interactions. Can you help?