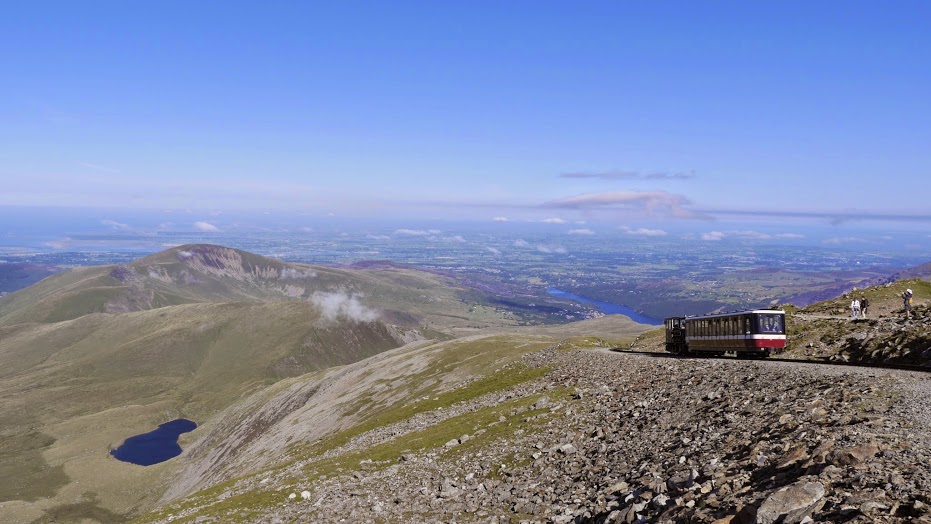 From the tops of mountains to the depths of coal mines, Live Music Now musicians gave performances across the UK in celebration of Yehudi Menuhin's birthday on the 22nd April in his centenary year. Below are some of our favourite photos and videos from the day.
LMN harpist Ifan Llywelyn Jones somehow managed to get around most of Wales, with performances in care homes and even the Anglesey Sea Zoo!
"My hands are bleeding but my audience are singing, so my heart is happy."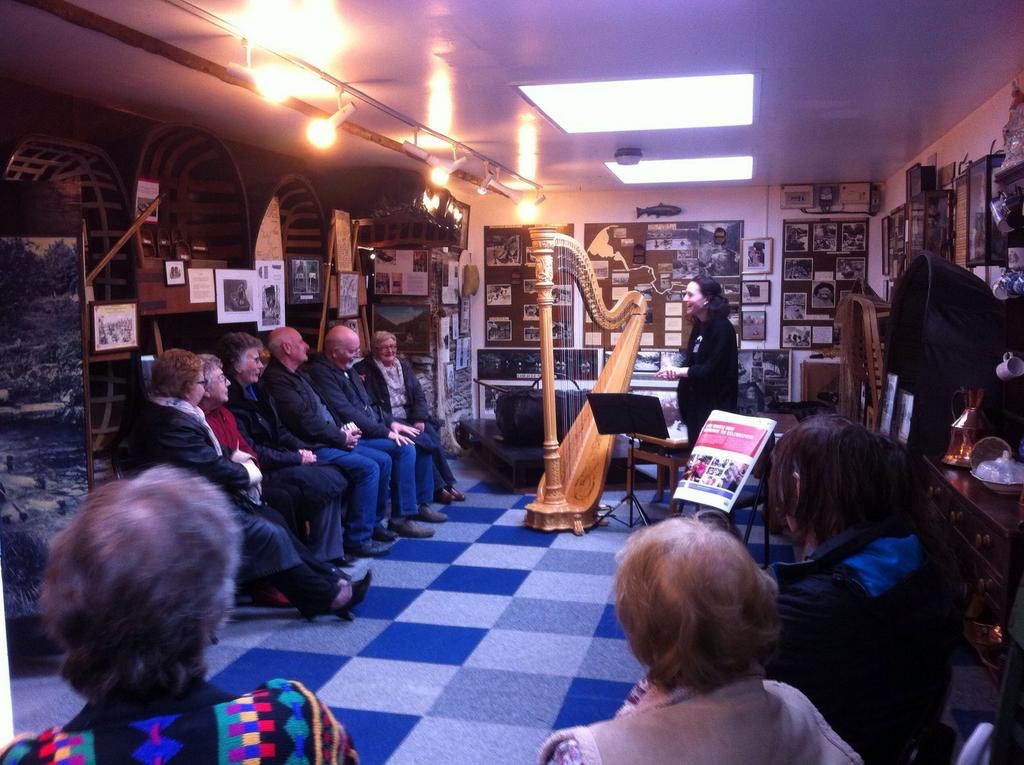 Royal harpist Anne Denholm at Coracle Centre of Cenarth Falls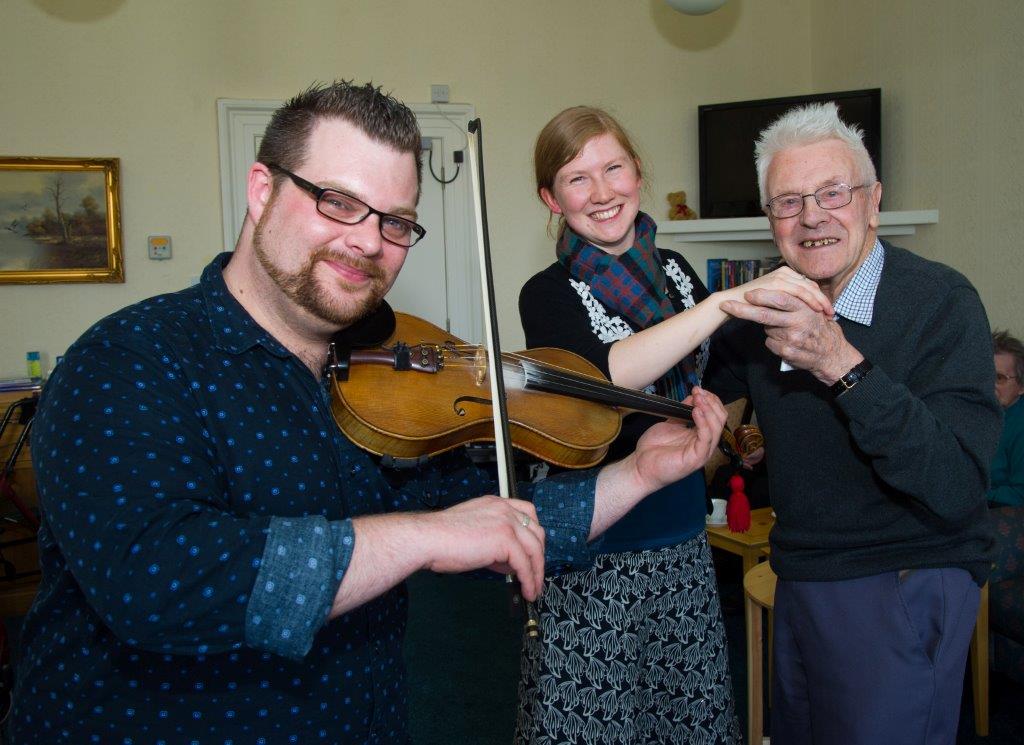 Rua Macmillan and Suzanne Houston at Manor Care Centre in Nairnwith resident Charlie MacDonald.
Photo credit: Nairn Telegraph
Project Jam Sandwich perform at Helena Day Centre in Shropshire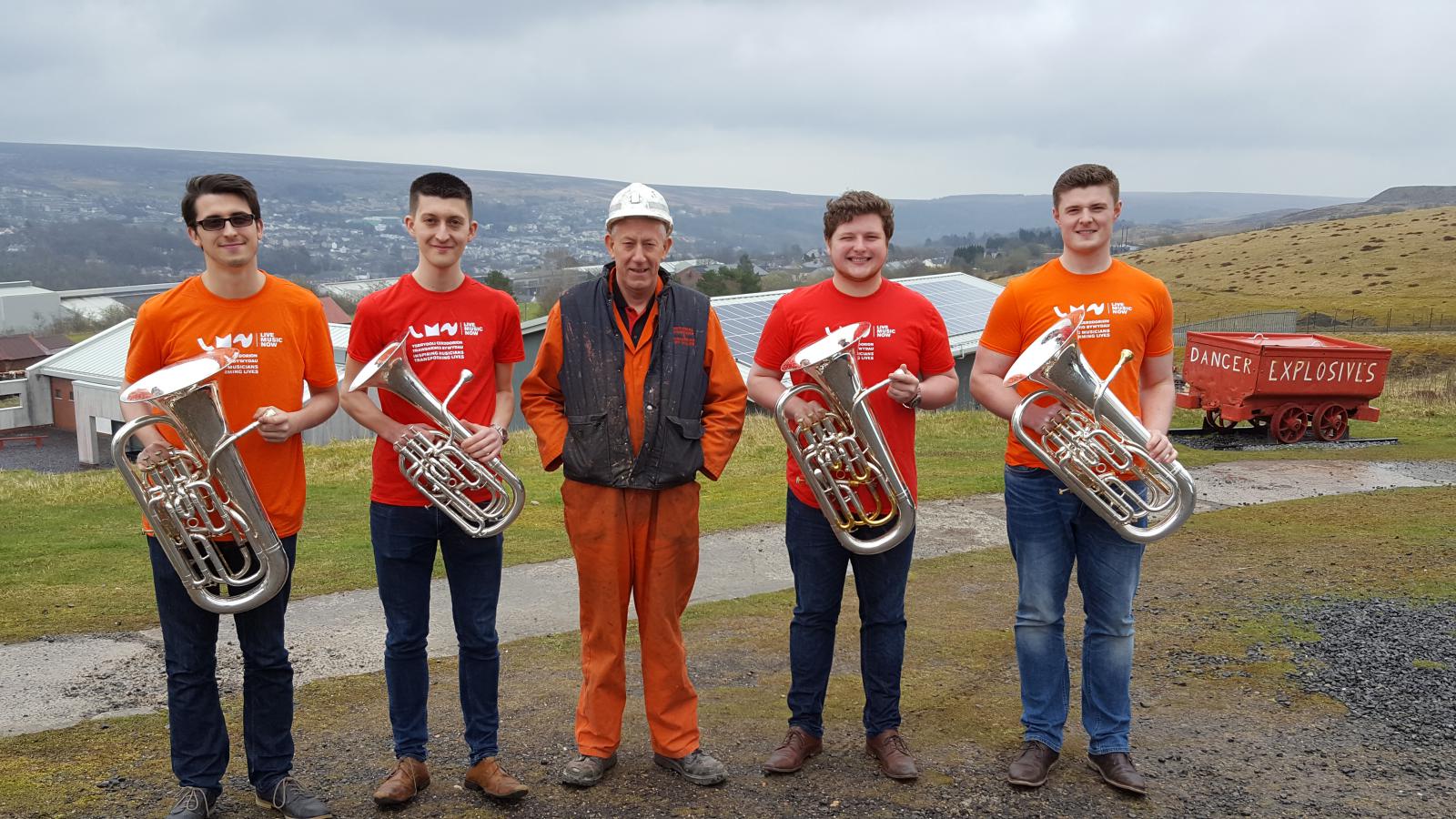 LMN Wales ensemble EU4IA perform at the Big Pit Coal Museum
LMN NW Icarus Duo on the Copper Jack, Swansea Community Boat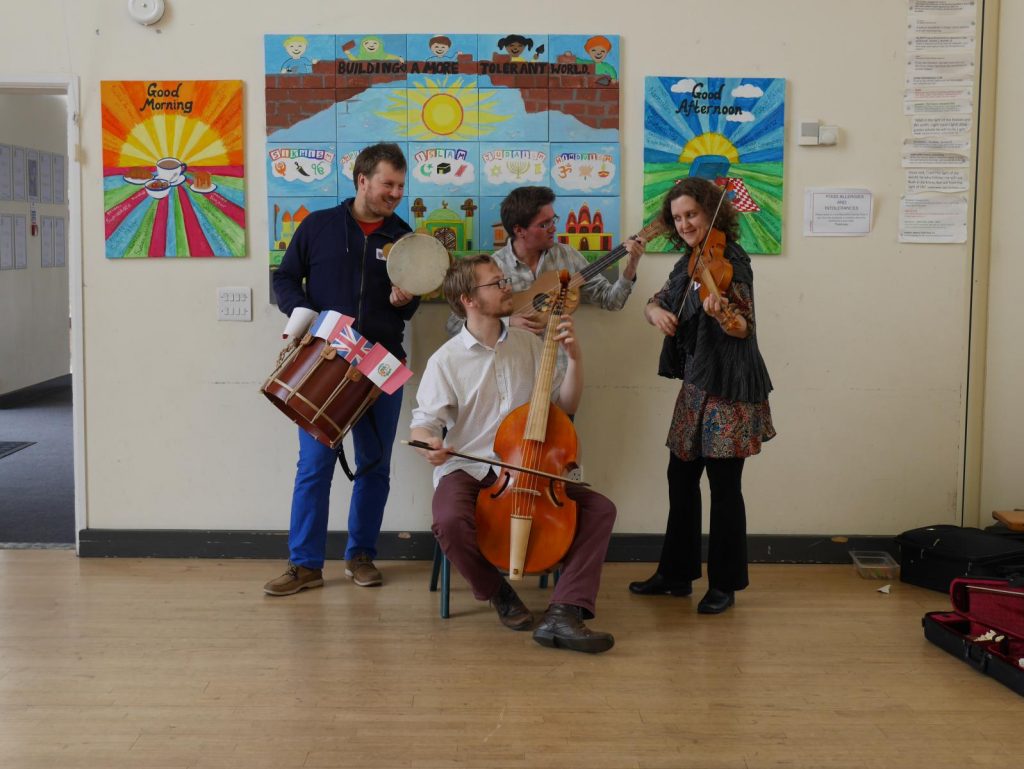 Early music group K'antu perform in a Birmingham Special School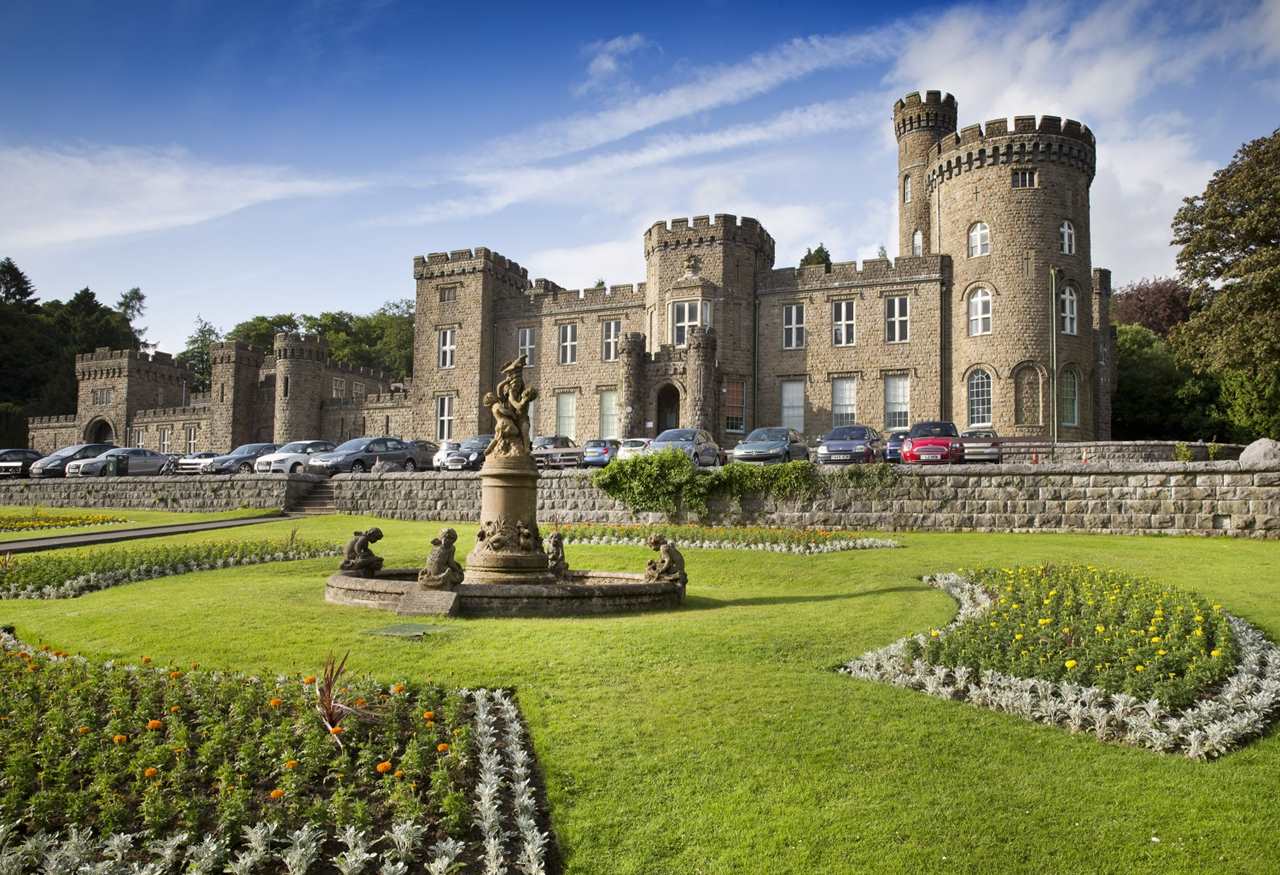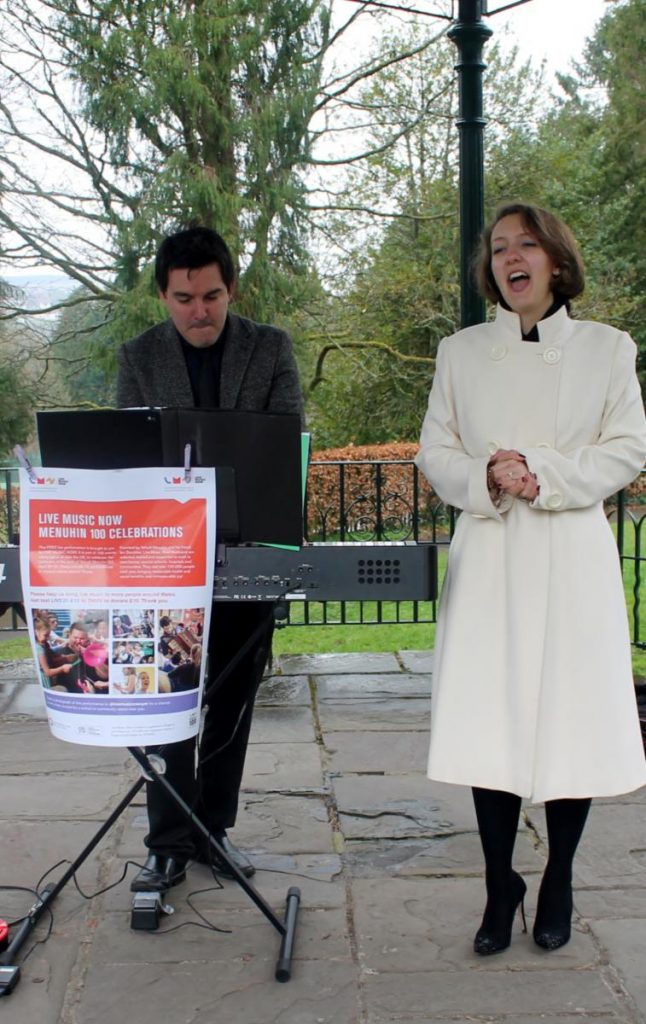 Olivia Gomez & Ben Pinnow Merthyr Cyfarthfa Castle. Photo by Catherine Davies.
Meridiem Duo performing at Alder Hey Children's Hospital foyer in Liverpool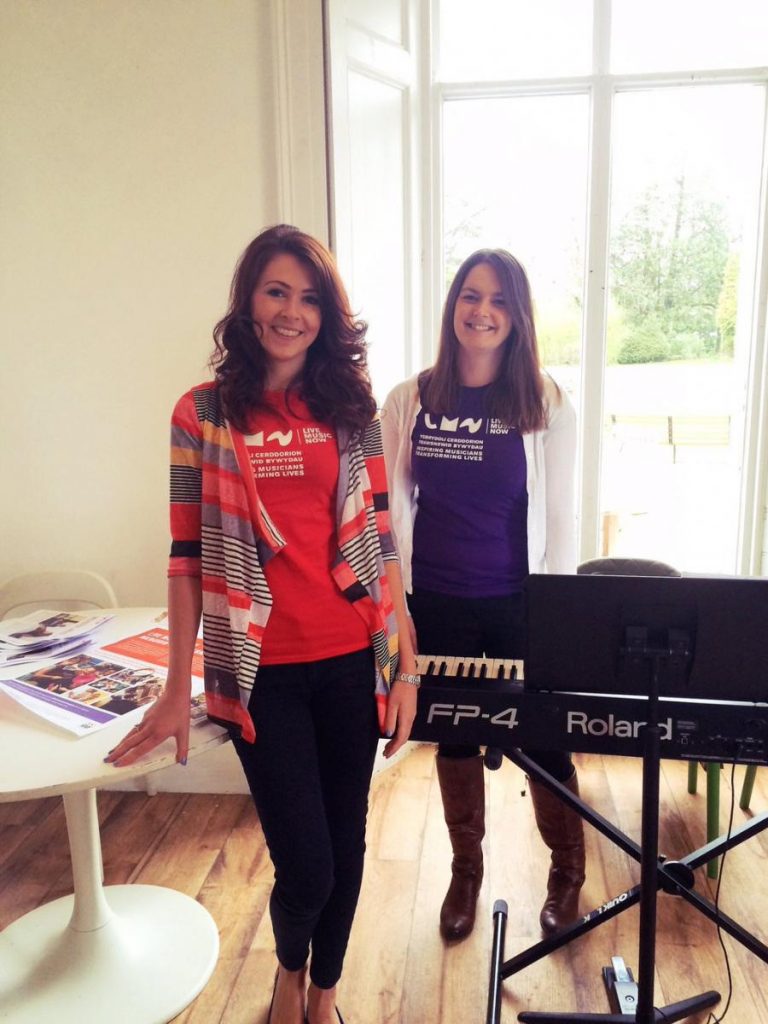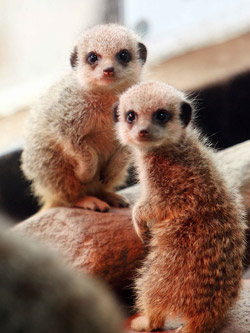 Ellen Williams & Rhiannon Pritchard perform for a slightly different audience at the Welsh Zoo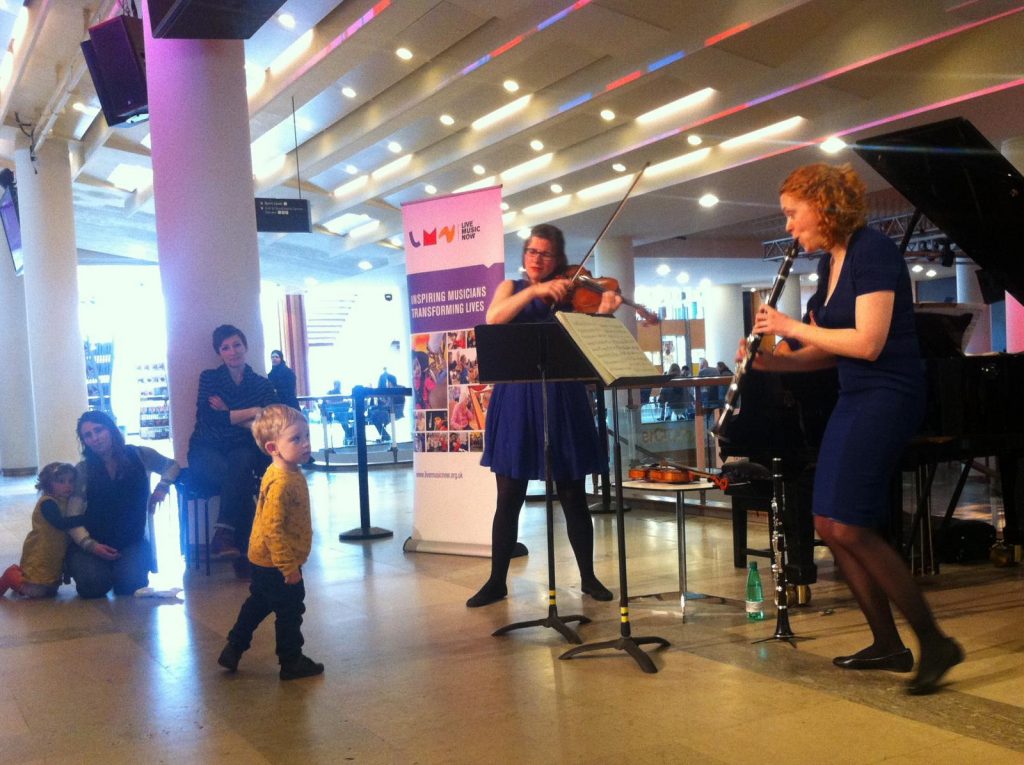 Jacquin Trio perform a free foyer concert at Southbank's Royal Festival Hall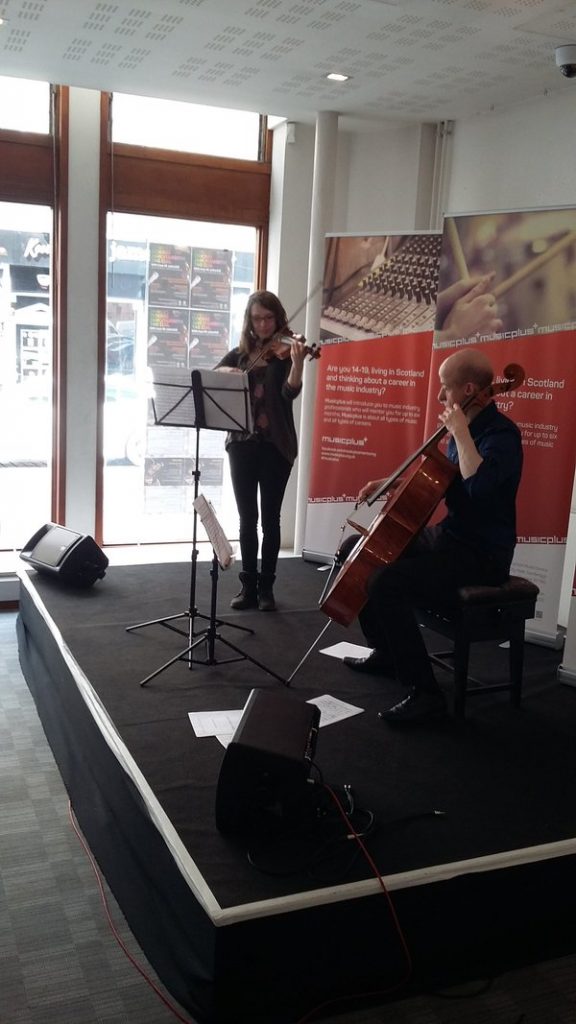 David Munn and Rachel Spencer perform at the Scottish Music Centre in Glasgow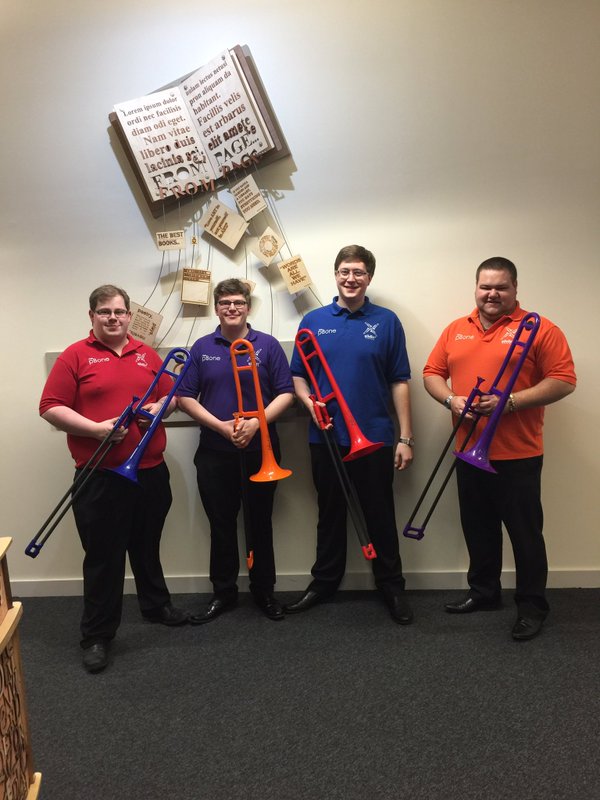 Slidin About at a schools concert hosted by Oldham Libraries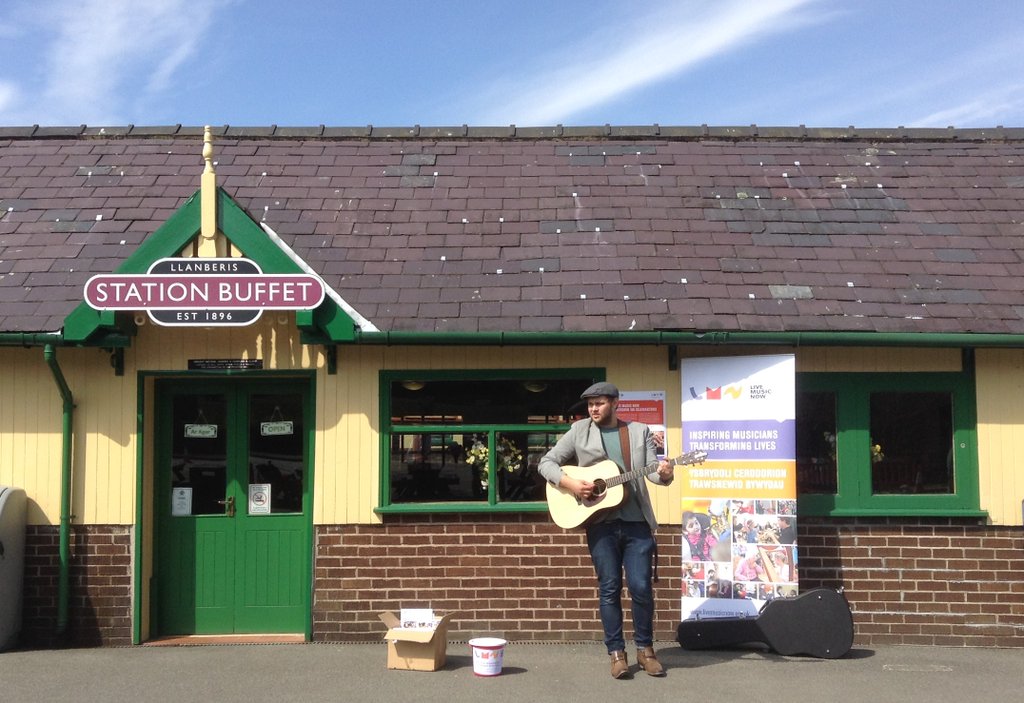 John Nicholas at Snowdon Mountain Railway Station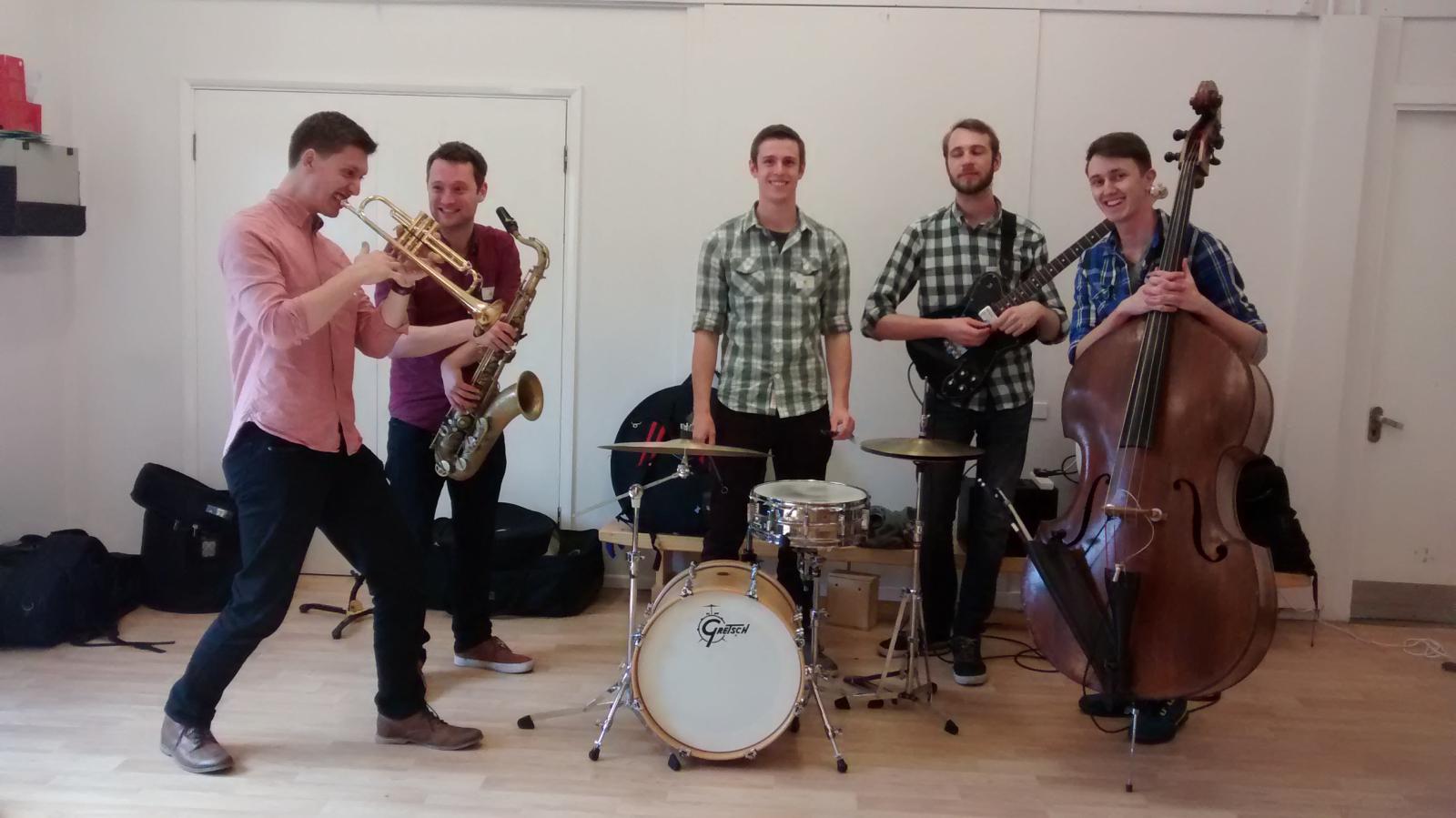 Steppin Out perform in a Nottingham special school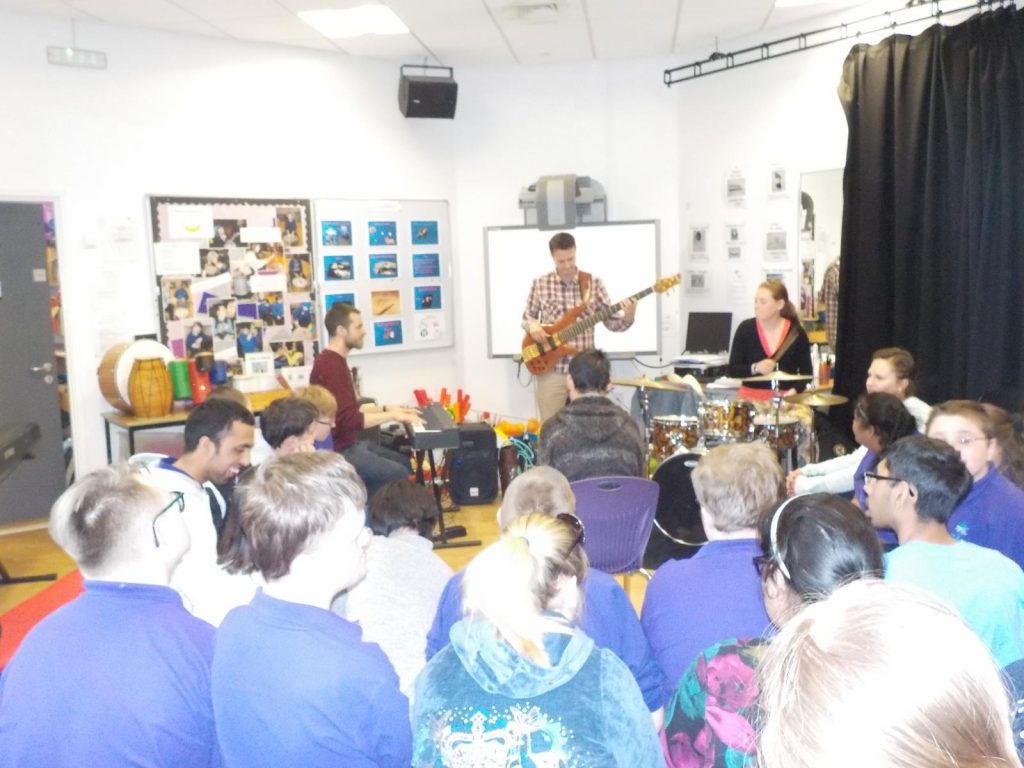 Katie's All Sorts perform in a Sheffield special school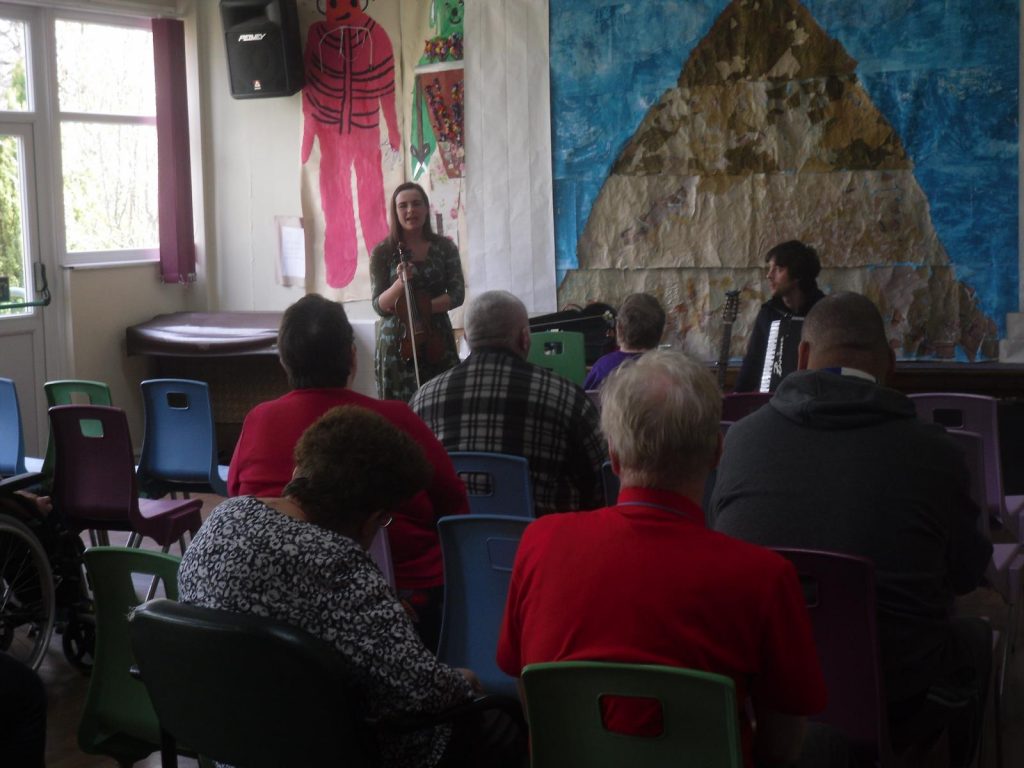 Morag and Lewis in Sheffield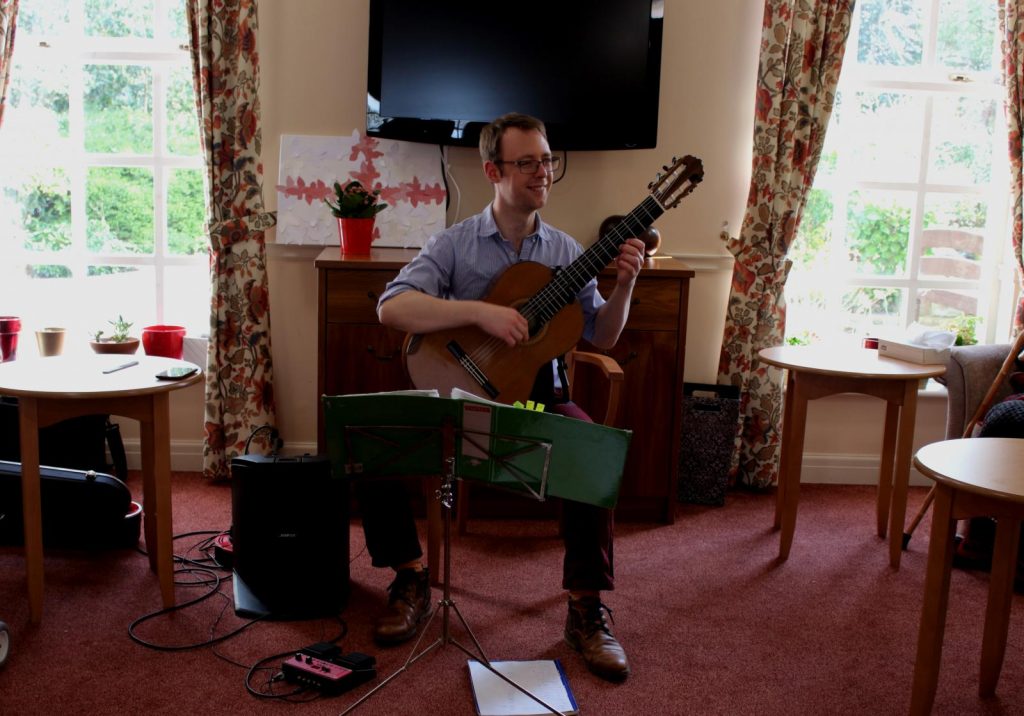 Martin Bickerton performing at an East Cheshire care home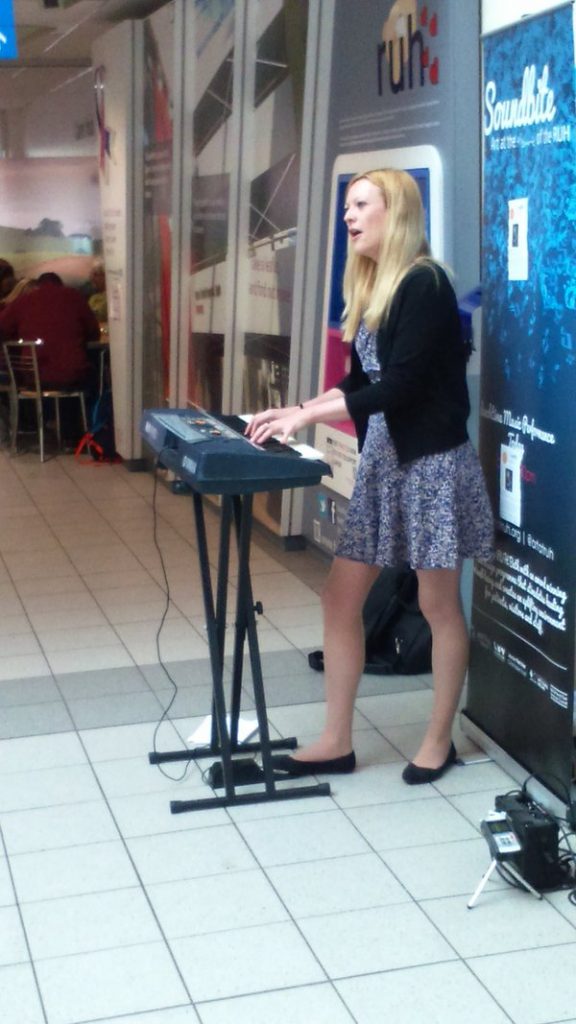 Singer/songwriter Sadie Fleming at Bath's Royal University Hospital
"Harpist Llywelyn Ifan Jones playing in front of our Big Fish Forest tank as part of the Live Music Now Menuhin 100 tour to celebrate the centenary of Yehudi Menuhin's birth. A magical experience for both visitors and fish!" Anglesey Sea Zoo
Live Music Now branches continue to host hosting fundraising events and showcases in 2016 to support Live Music Now musicians and the fantastic work Menuhin started nearly forty years ago. If your school, care home or community centre would like to host a Menuhin 100 event, please contact your relevant branch, or email [email protected].