In 1983 Yehudi Menuhin wrote a story for children entitled 'The King, the Cat and the Fiddle', together with Christopher Hope, with illustrations by Angela Barrett. The story tells the tale of a happy, hapless King, who had too many accountants and not enough money, and whose Chief Accountant decides that to save the kingdom the King must fire his beloved fiddlers! A tragedy in a kingdom where music is happiness and happiness is music.
33 years later, as part of Live Music Now's celebrations of the Menuhin Centenary, we commissioned the Welsh folk group Calan to set the story to music, supported by Arts Council Wales. The group adapted the story into a brand new multi-sensory workshop and performance, which aids literacy and numeracy skills while fuelling the children's imagination.
The one hour performance begins with an interactive workshop exploring traditional Welsh folk, and how music can be used to tell a story. With clog dancing, percussion, bubbles and more, the audience help to tell the tale as subjects of the King.
The premiere of the piece took place at St David's Hall on 22 April, Menuhin's birthday, with two separate performances for special schools. These were followed on 23 April with a performance for families. All were sold out.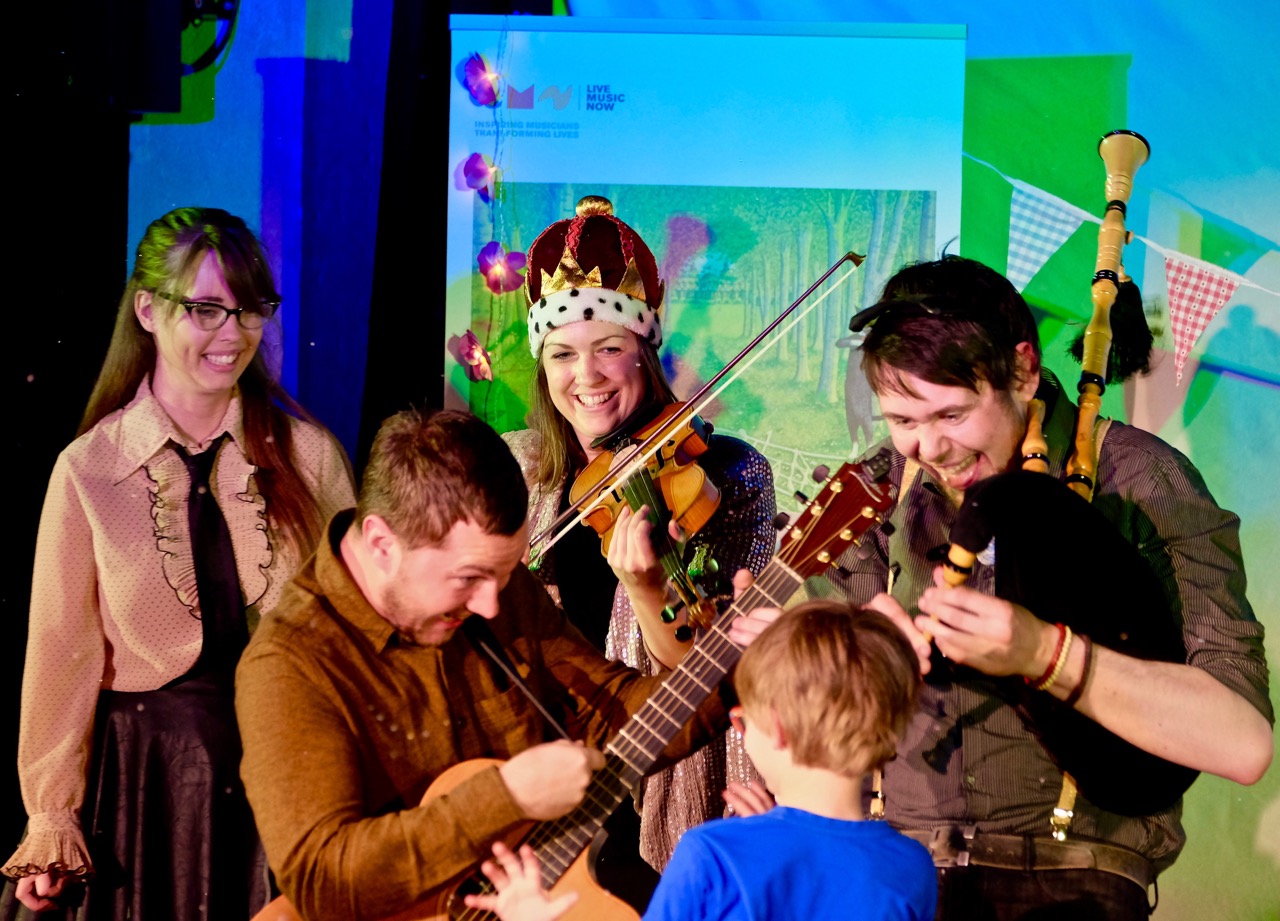 "I loved the show, especially the music. I had a go on the fiddle at the end and now I really want to play it! Joaquim the cat was my favourite character." Elena, 7 years old. St David's Hall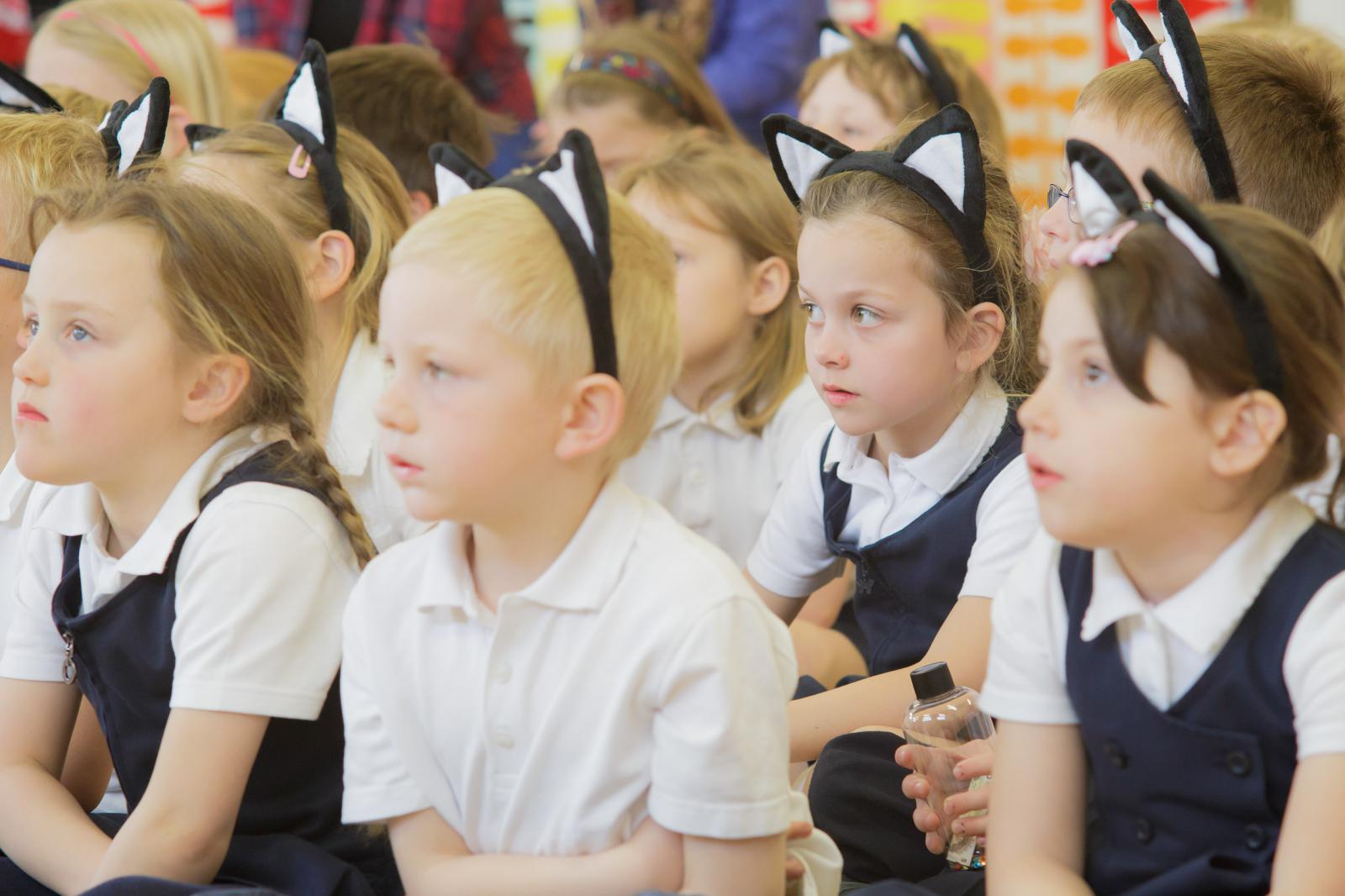 Following the success of the performances at St David's Hall, Calan have continued touring "The King, The Cat & The Fiddle" to special schools across South Wales, including; Riverbank, Maes Ebbw, Penybryn, The Court, Maesgwyn, Crownbridge, Ysgol Ty Coch, Y Bont, Heronsbridge and Ysgol Crug Glas. The tour continues into the end of June to schools in the areas of; Bridgend, Swansea, Cardiff and Rhondda, with hopefully further bookings throughout Wales. Other schools, including primary and special needs, are able to buy in the opportunity from Live Music Now Wales if they would be interested in booking this unique musical performance.
"All the children and members of staff thoroughly enjoyed the time Calan was with us. Every child had an opportunity to interact with the performance and, given that it was held in familiar surroundings, the children were incredibly relaxed and did not hold back or show reluctance to join in. It was truly a magical performance – thank you!" Y Bont, Ewenny Road, Bridgend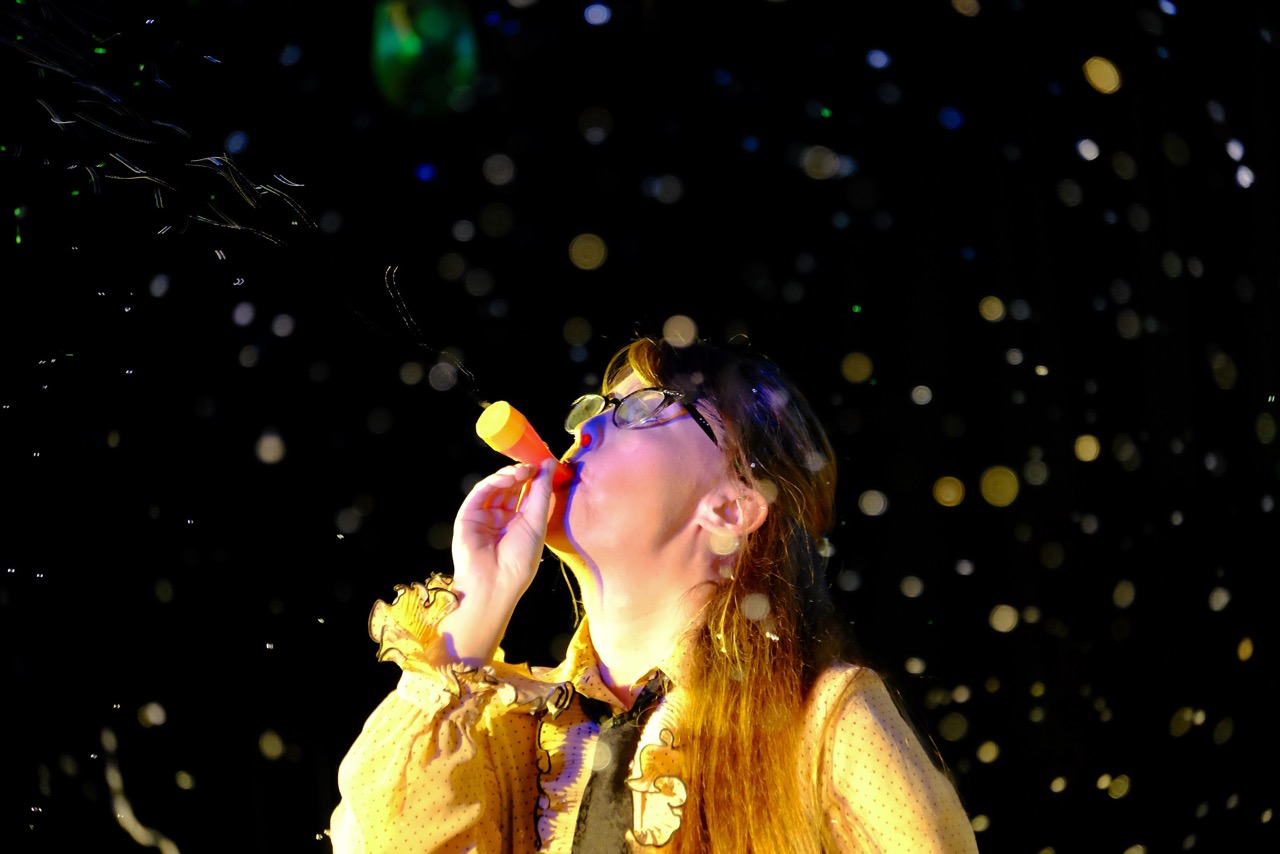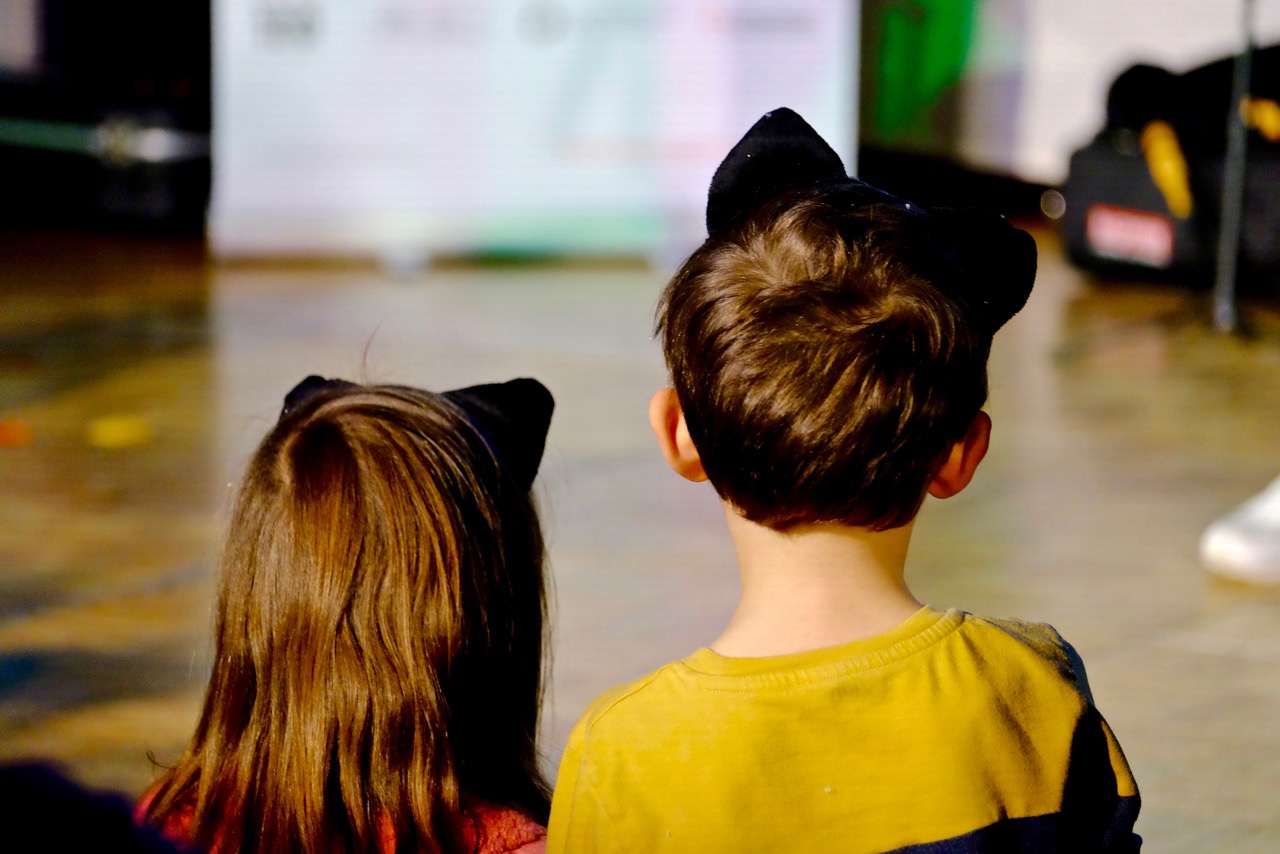 Read a previous article about the creation of the new piece here.