Music is an essential part of the human experience. Listening to and participating in music can make us feel happy, support communication and engagement and help us to feel safe, connected and part of a cohesive community.
However, one area where access to music can be absent is in elderly care. Among older people living with cognitive decline, isolation and loneliness, these feelings of happiness, safety and togetherness that music brings about can be invaluable.
To address this, Live Music Now works with care providers, care settings, and the people that live and work in them,  bringing the enjoyment, excitement and benefits of live music back into peoples' lives, through one-off participatory concerts, residencies and training.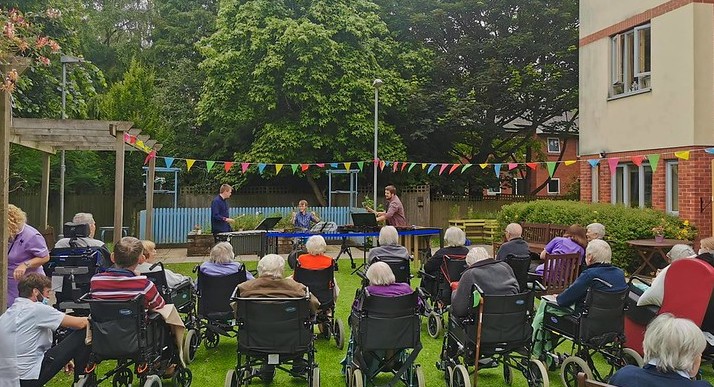 Our participatory concerts
Because those in care homes often can't get to concerts, we bring the concerts to the care homes. Live Music Now shrugs off the limitations of the auditorium to provide personalised, participatory concerts. Performers make use of the space to interact directly with residents, using conversation, call-and-response and singalongs. The residents are invited to ask questions, play percussion and clap along with the music. In this way, the sessions are informal, organic and highly participatory in nature.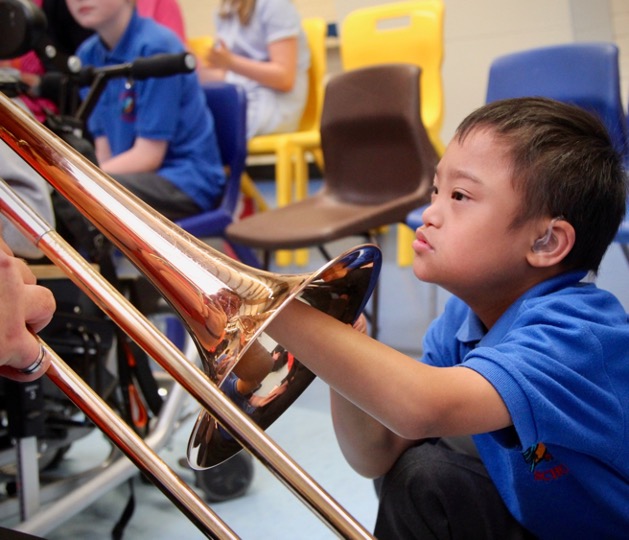 Click the button below to explore our schools programme for 2021-2022.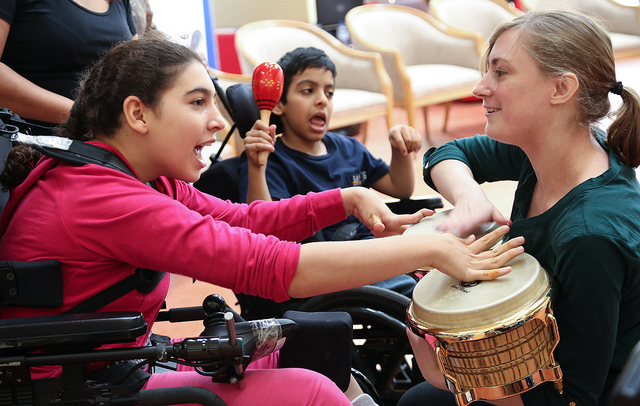 Click the button below to explore our online library of participatory concerts for schools to bring Live Music Now performances directly into the classroom or home. Videos are 15-30 minutes in length.
Through our Live Music in Care residencies we build relationships with care homes to support them in bringing performances to their residents. Over the course of 8-12 live music sessions with accompanying workforce development, we work with a core team of residents and care team members from across the setting, to nurture and build their musical care skills and confidence, encouraging a lasting legacy of more regular music among participants and carers. Beyond training the team, the sessions begin with a check-in between care home and musician and end with a debrief to gauge progress and lessons learned. This enables us to improve consistently and tailor progression to the individual needs of each home and the people we work with there.
During the residencies, care staff are supported to take on leadership elements within the workshops. Towards the end, we work with the care home to develop bespoke resources and may end the residency with a celebratory concert. Live Music Now and the care home remain in close contact following the residency.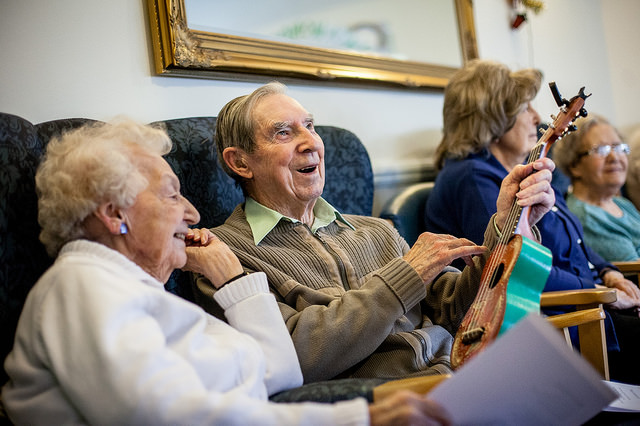 "It has turned our staff into leaders. It has allowed the team to come out of themselves and show their strengths."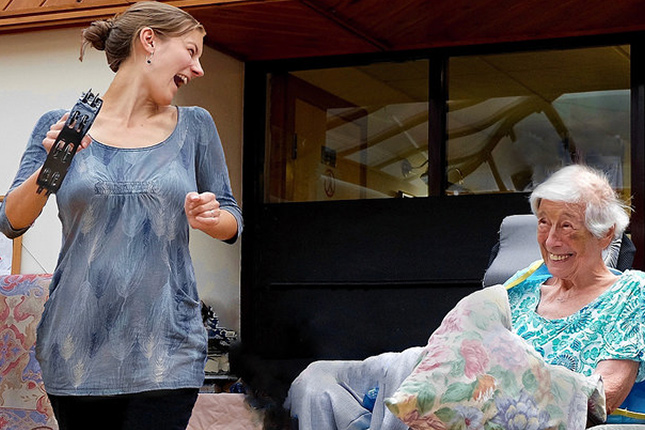 Our musicians are selected from a wide range of musical traditions and play a variety of genres, from Western classical to folk and from jazz to pop. They are generally early-career musicians, and continue their training with Live Music Now on an ongoing basis. We help build their facilitation skills and prepare them to work with residents who may require extra attention or care. Live Music Now equips musicians with experienced mentors who observe sessions and collaboratively reflect on how to improve and adapt further.
Music is a powerful driver in turning a care home into a home for residents.
Taking part in music activities supports mood and engagement. It gives residents a new language to communicate in, a new way of connecting with their peers and carers, and feelings of growth, learning, development and a re-found confidence.
Carers are provided with new skills and a renewed confidence to integrate music into their day-to-day care toolkit.
"When Mary [living with dementia] first came in she could not speak. Now, when I do her personal care she's talking, and telling me to get on with it! There is also a real connection with her husband, Peter."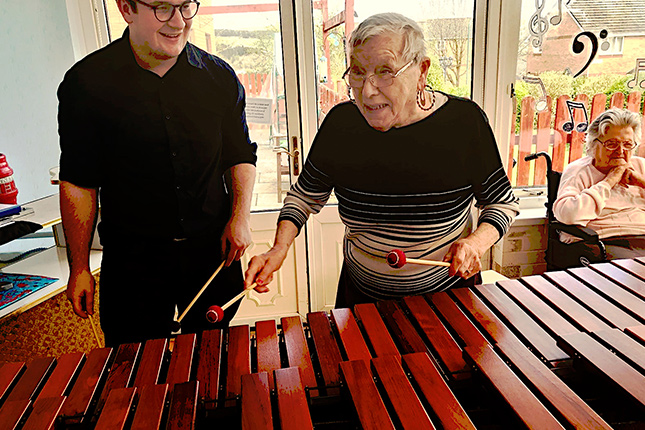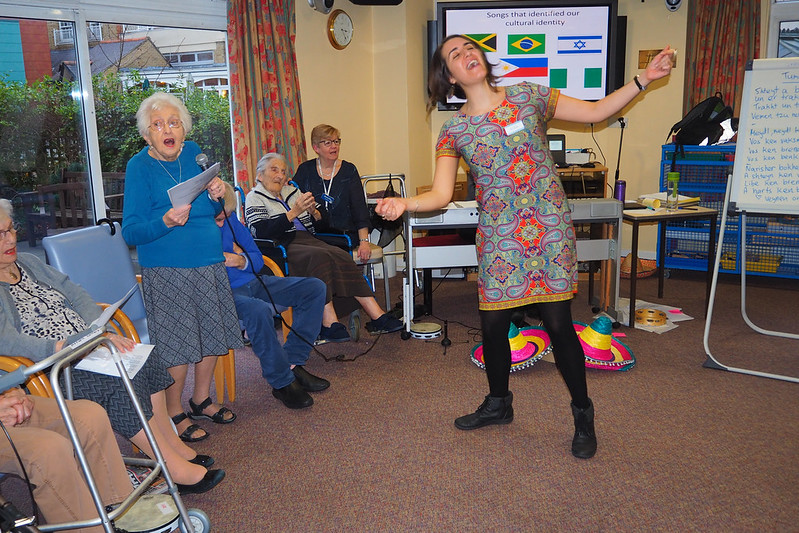 91% of care home respondents report a rise in participant mood during sessions
"When his daughter witnessed him playing the keyboard again, she was moved to tears of joy! Fred was enjoying himself and achieving satisfaction. Fred undoubtedly became happier and more fulfilled after the sessions."
– Activities Coordinator at OSJCT Westbury Court