We're so touched to see all your birthday wishes coming through on social media. We see you all – from musicians to care homes and from schools to participants. We're feeling very celebrated, so thank you to everyone who's wished us well on our journey of creating social impact through music. We love hearing your stories and will continue to share our favourites throughout the year.
Scroll down to see a selection of the birthday wishes we've received so far.
Keep them coming in!
Happy 45th Birthday @LiveMusicNowUK Live music makes such a difference to our patients, staff & visitors @RUHBath Here's to many more wonderful music performances that bring such joy & comfort at the hardest of times #LiveMusicNow45 pic.twitter.com/mFyhOm1UvA

— Art at the Heart (@artatruh) May 26, 2022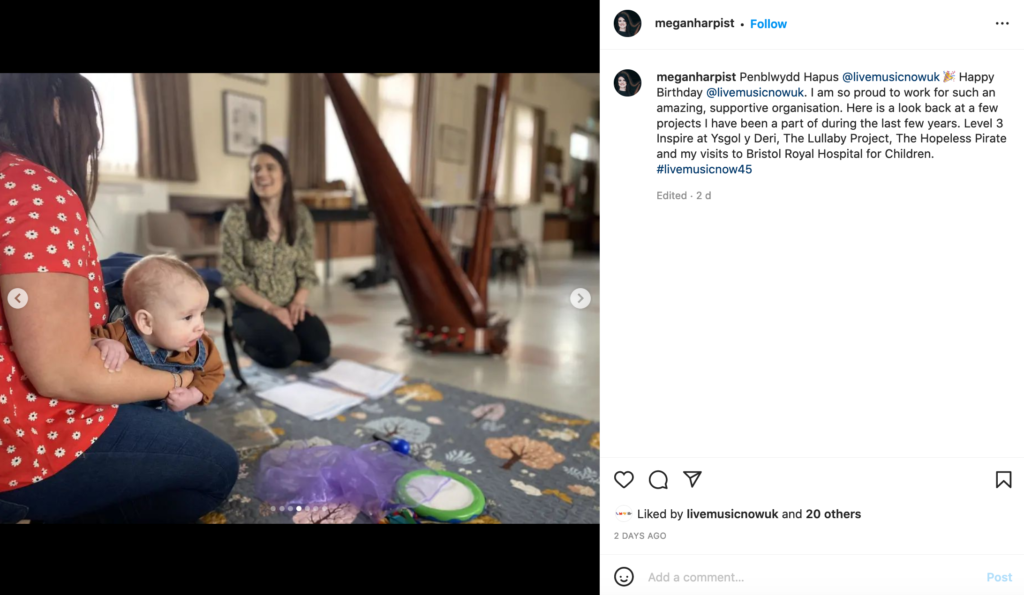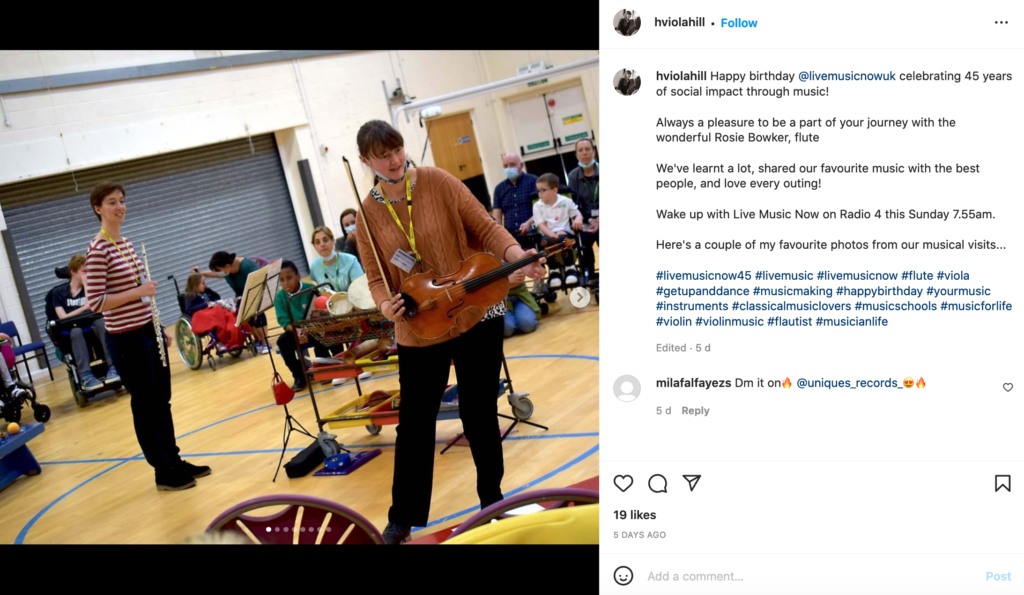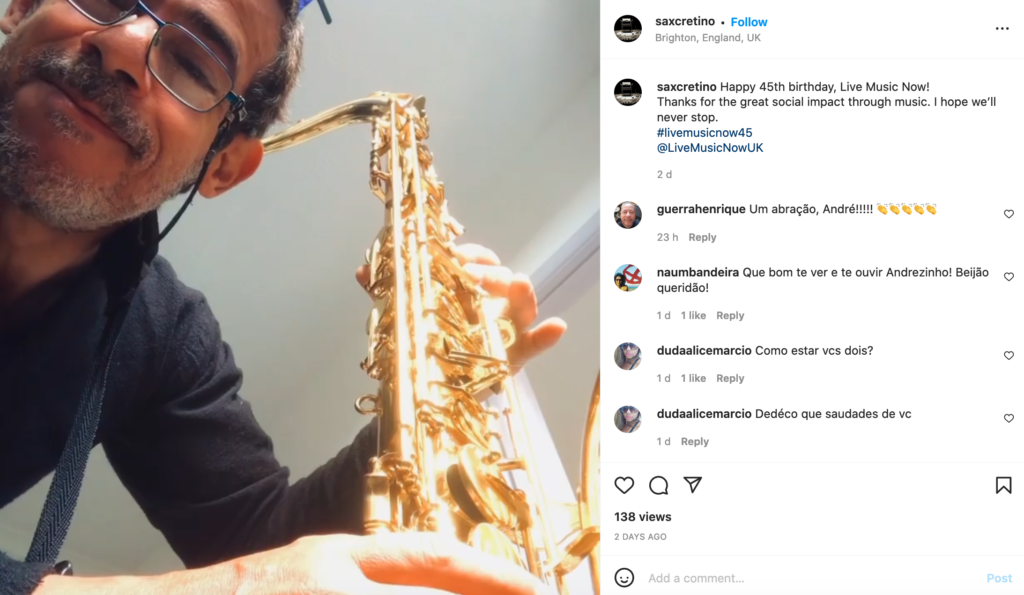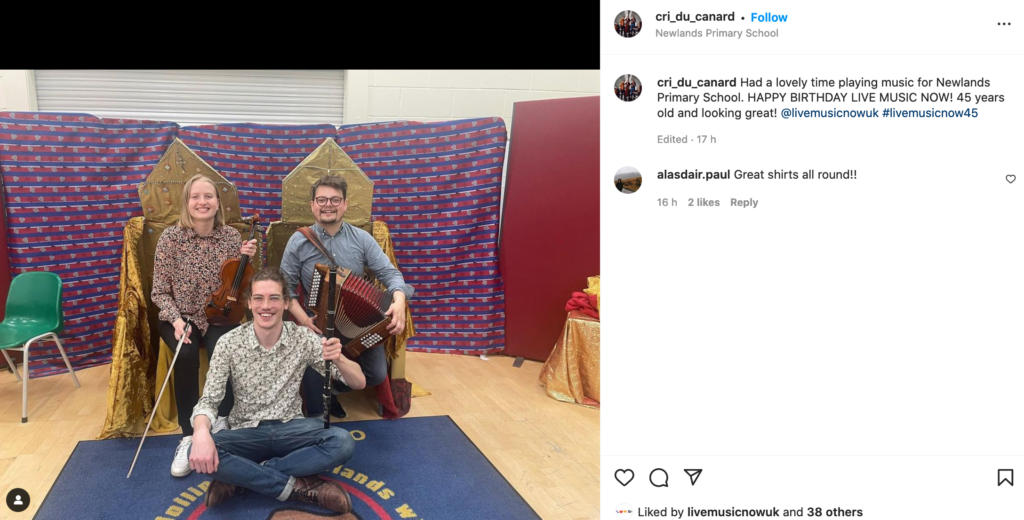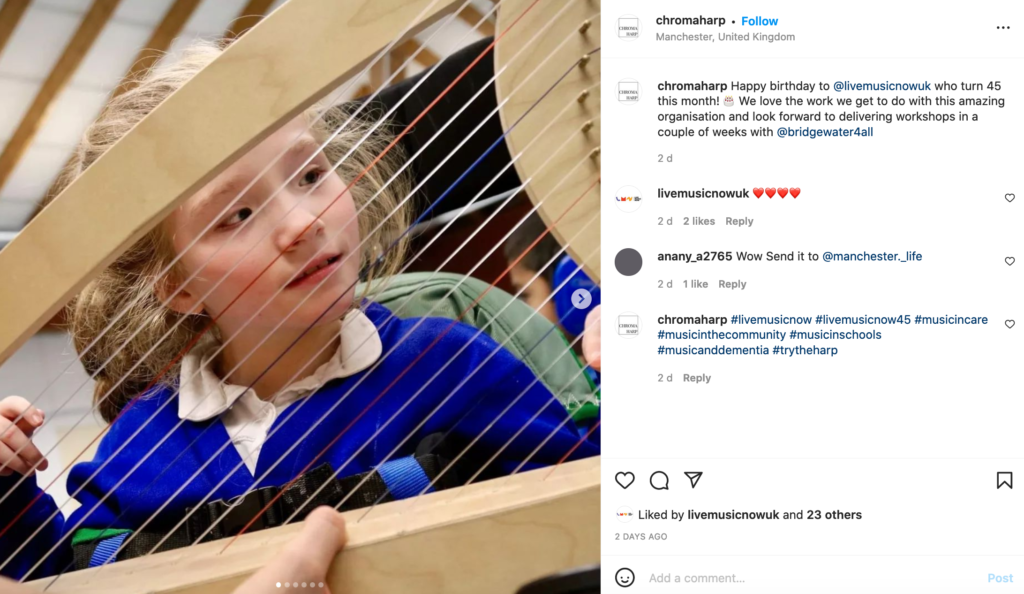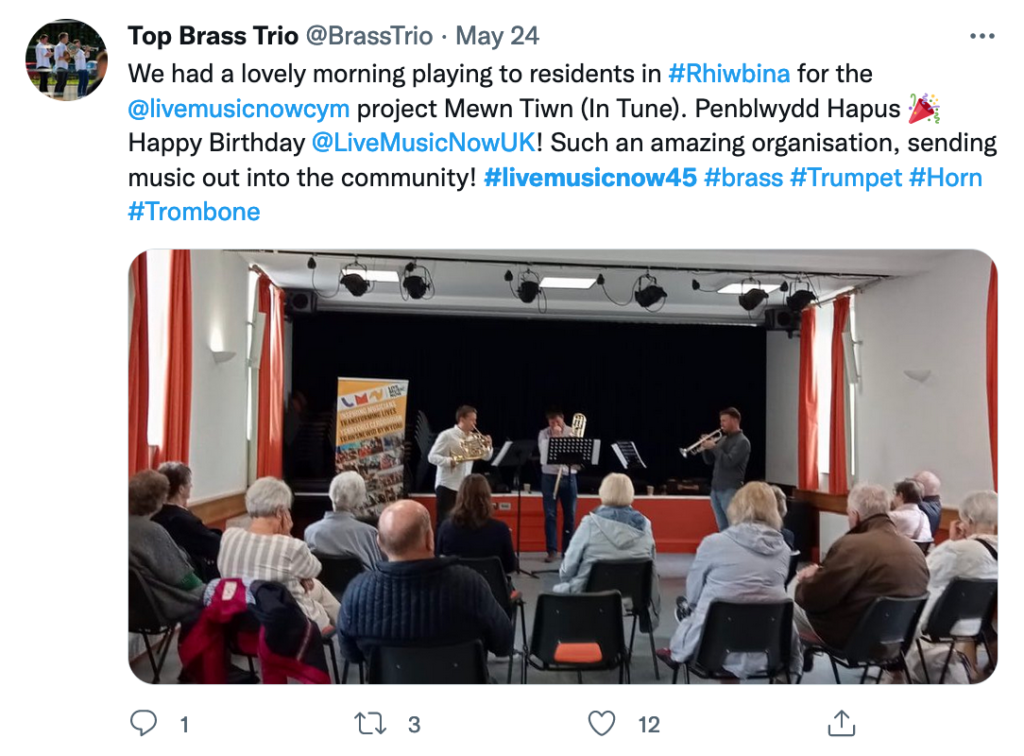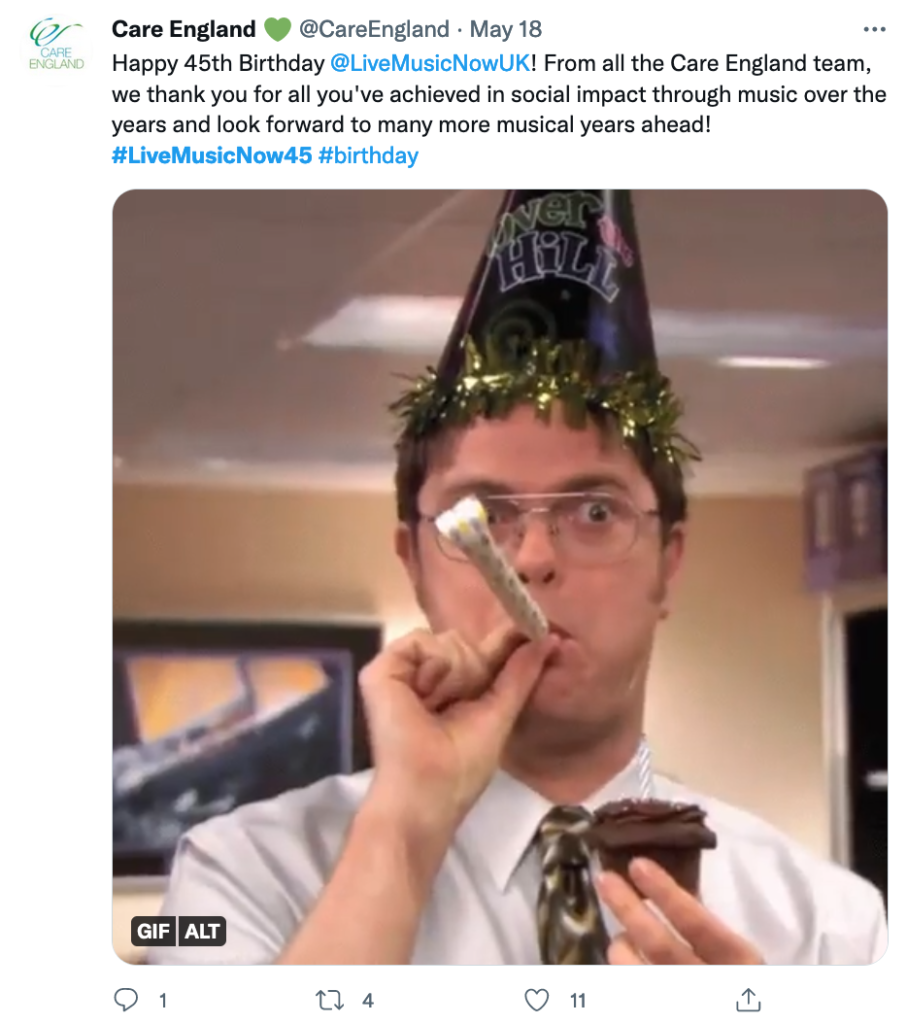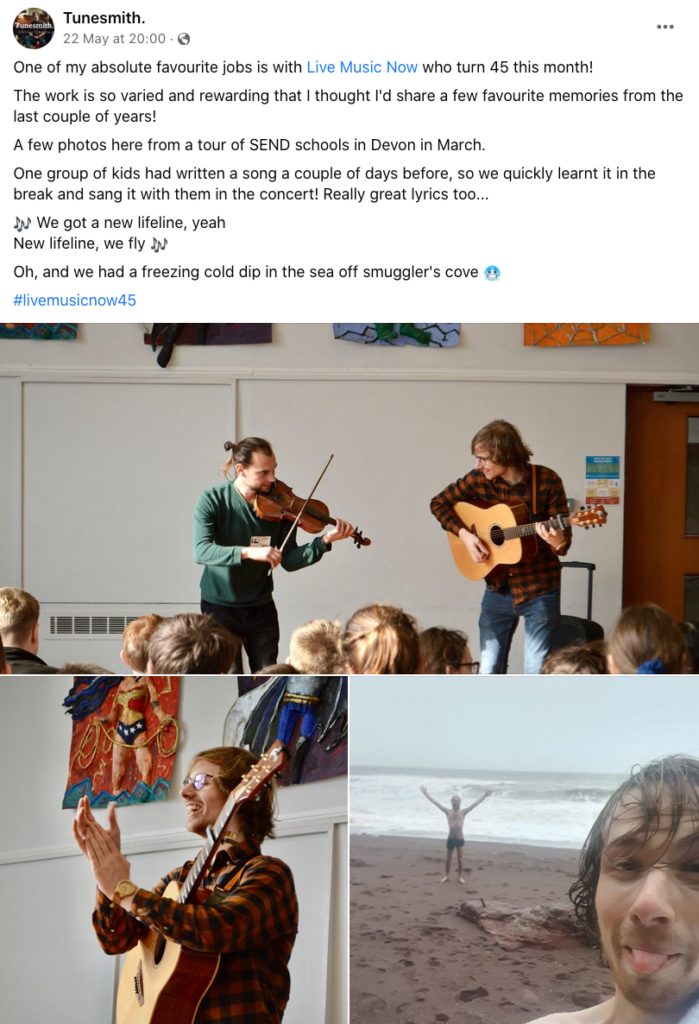 A little bit belated, but a very Happy Birthday to @LiveMusicNowUK Being a musician on the scheme was pretty much where it all started for me, and it is a joy to still be working with you after all this time! https://t.co/zEcHxKDgOp

— Julian West (@mrjulianwest) May 19, 2022