'A Choir in Every Care Home' is a unique collaboration between 33 leading national organisations from adult social care, music and academic research. It is led by Live Music Now, together with Sound Sense and Canterbury Christ Church University, and funded by the Baring Foundation. We have been working together for the past year, and are delighted to now announce the findings from this first phase of work. These have been met with great enthusiasm from the arts and care sectors, including endorsement by sector regulator, the Care Quality Commission.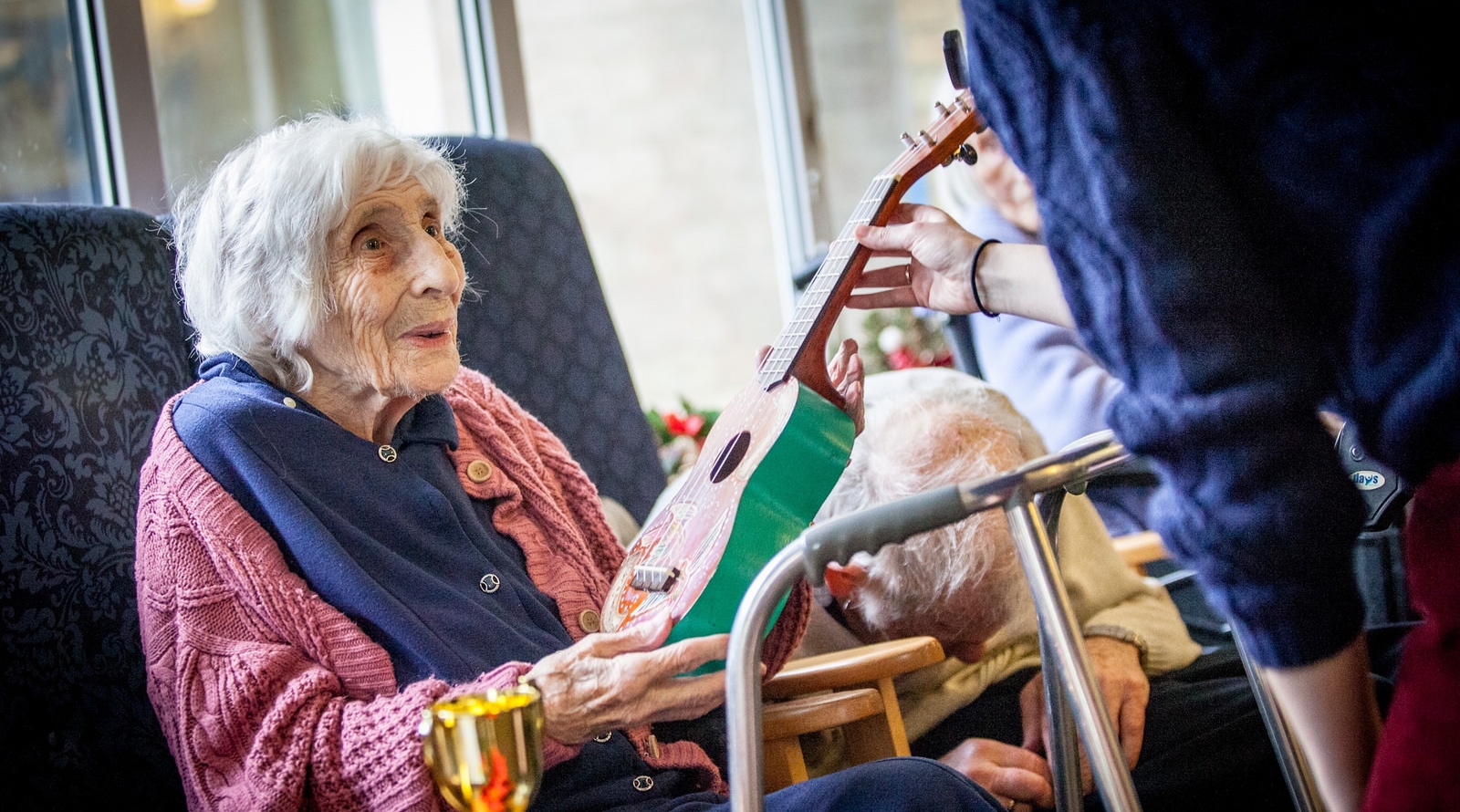 Our investigation has included detailed surveys of over 400 care home staff and musicians, in-depth case studies, and the largest review of the academic literature ever, carried out by the Sidney De Haan Research Centre at Canterbury Christchurch University.
The 10 main findings from the project are set out in full on the project website.
Of the research, Professor Stephen Clift concluded: "Taken as a whole, research on group singing for older people shows convincingly that singing can be beneficial for psychological and social wellbeing, and that it may be helpful in helping people to manage a wide range of health issues, including mental health challenges and physical health problems associated with chronic respiratory illness and Parkinson's. It is clear also that singing activity can positively engage people across a spectrum of severity with dementia."
Consortium leader Evan Dawson of Live Music Now says: "We are all very excited by the evidence we have collected about the power of singing for older people, and the wonderful examples of this we have seen from around the UK. It's encouraged us to be bold in recommending unequivocally that care homes should do more music and singing."
Andrea Sutcliffe, CQC's Chief Inspector of Adult Social Care endorsed our work, saying "Creativity and innovation are key ingredients in outstanding care homes, and regular singing and live music activities can help care homes positively address all five key questions our inspectors ask of care homes."
The findings were first launched at the Arts In Care Conference on 24 May 2016, an event jointly hosted by the National Care Forum and Care England.
The initiative has created a set of resources and toolkits to help both care homes and musicians to do more and better singing in care homes, together with 350 pages of research data and findings, all are available at www.achoirineverycarehome.co.uk
"But we have only just started," says consortium partner Kathryn Deane of Sound Sense. "We are now planning a large-scale campaign, training and support programme to enable, over time, every single one of the UK's care homes to become a singing home."
Live Music Now is currently working in care homes all around the UK, delivering interactive music sessions for tens of thousands of older people each year, many of whom are living with dementia. We would be pleased to hear from any organisations that would like to help us develop our work further, to bring the benefits of music to the lives of vulnerable groups in society.