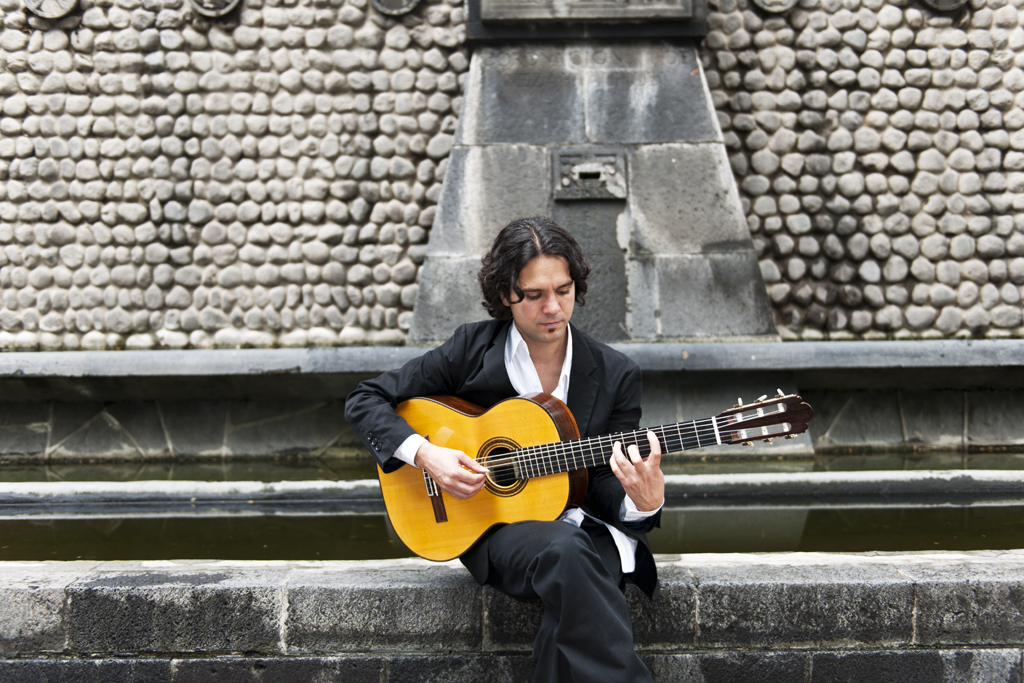 Four young musicians on the Live Music Now Scotland roster will be taken under the wing of a classical guitarist this week. It was almost twenty years ago when Morgan Syzmanski first joined the Live Music Now programme, aged 17. Now in his thirties, Morgan continues to perform for Live Music Now as an alumnus, and will be giving peer-to-peer mentoring to other classical guitarists during two ays of live performances in Edinburgh.
Morgan was born in Mexico City and began playing the guitar when he was six. After moving to Scotland, and studying at the City of Edinburgh Music School, Morgan won a scholarship to the Royal College of Music in London, and graduated with first class honours. Morgan has since performed all over the world – everywhere from London's Royal Opera House  and the Shanghai Oriental Arts Centre to the Luxembourg Philharmonie and Mexico's Palacio de Bellas Artes.
A regular on BBC Radio 3, and winner of several awards, Morgan enjoys collaborating with other artists on trumpet, violin, bandoneon, accordion, flute and voice, amongst others.
For his latest assignment, Morgan will bring live music into North Merchiston Day Centre in Edinburgh. As he performs for the over-65 audience, including some people living with dementia, guitarists Roberto Kuhn Versluys and Marco Ramelli will watch him play and see what they learn through the audience experience.
Later that day, young guitarist Ross Wilson will perform at Edinburgh's Cluny Lodge, this time with Morgan observing. Finally, Marco and Roberto, accompanied by mandolin player Callum Morton in their newly formed MK Duo, the latest addition to the Live Music Now Scotland roster, will perform at Open Door day centre and Oaklands care home, with Morgan looking on. Having watched the emerging artists in action, Morgan will offer valuable feedback on their performance and repertoire. As well as giving verbal and written feedback to each of the musicians, it's hoped that the concerts will generate some swapping of ideas too, as the musicians get the chance to work together.
The day before the mentoring project began, Morgan had this to say:
"My career as a performer begun when I auditioned for Live Music Now in Scotland in 1997. During my studies at the Royal College of Music, Live Music Now provided me support and training and with a great number of invaluable performing experiences which I will always remember.
Whether at hospitals, schools or care homes, as a musician you learn to value the most important part of performing: interacting with your audience. I have made great friends and contacts through LMN and in 2016 decided to launch PRISMA, an arts program in Mexico inspired by LMN and the work of Yehudi Menuhin."
Roberto Kuhn, who is originally from Chile, also performs with Musica Para Todos, a Chilean charity inspired by the Live Music Now model. Carol Main, director of Live Music Now Scotland and international development for Live Music Now UK, helped set up in 2013 as a sister organisation, enabling young musicians to perform and support excluded groups.
Watch the video below to find out more:
Música para Todos (Chile) / Live Music Now (UK) from Música Para Todos on Vimeo.
All of the young musicians graduated from the Royal Conservatoire of Scotland, and are now based in Glasgow. Italian musician Marco moved to Scotland after graduating from the Giuseppe Verdi Conservatoire of Music in Milan, and now teaches and performs in Glasgow and around the world.
We wish all of the musicians a fantastic series of concerts and hope the mentoring series will be a success for all involved.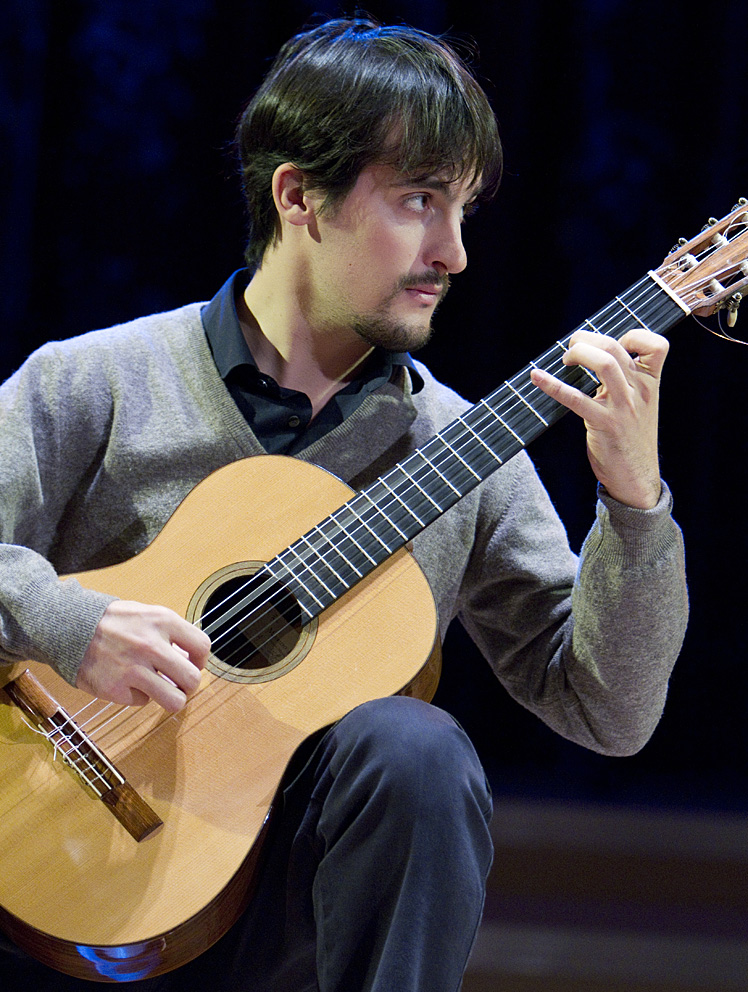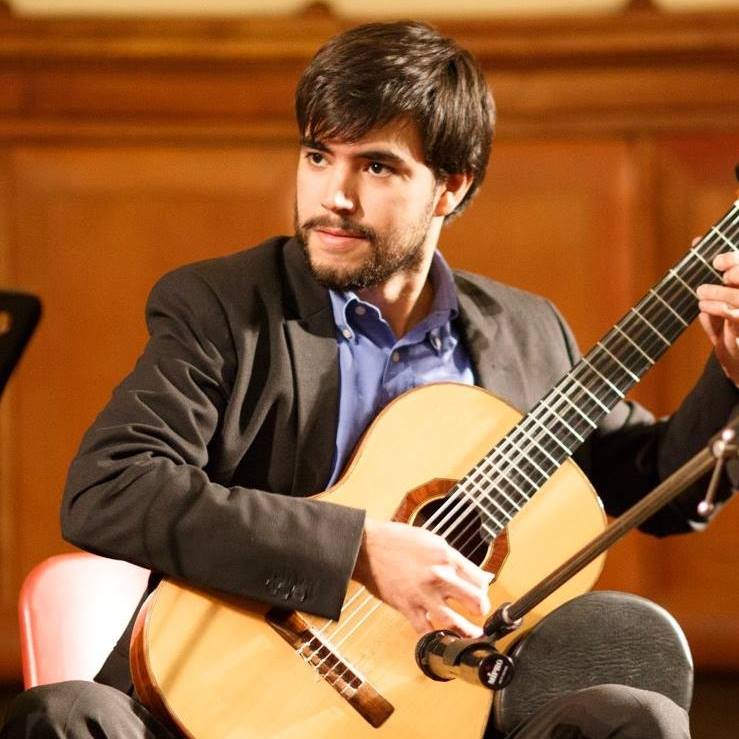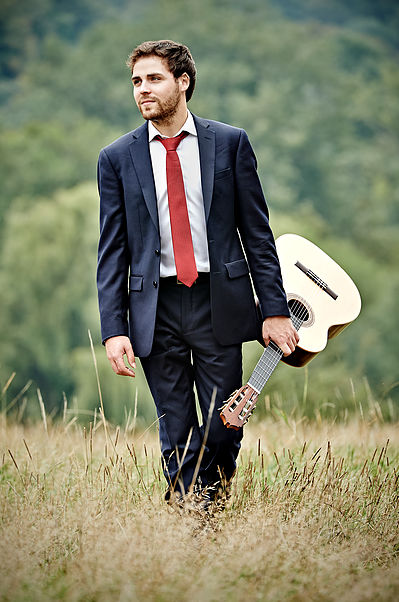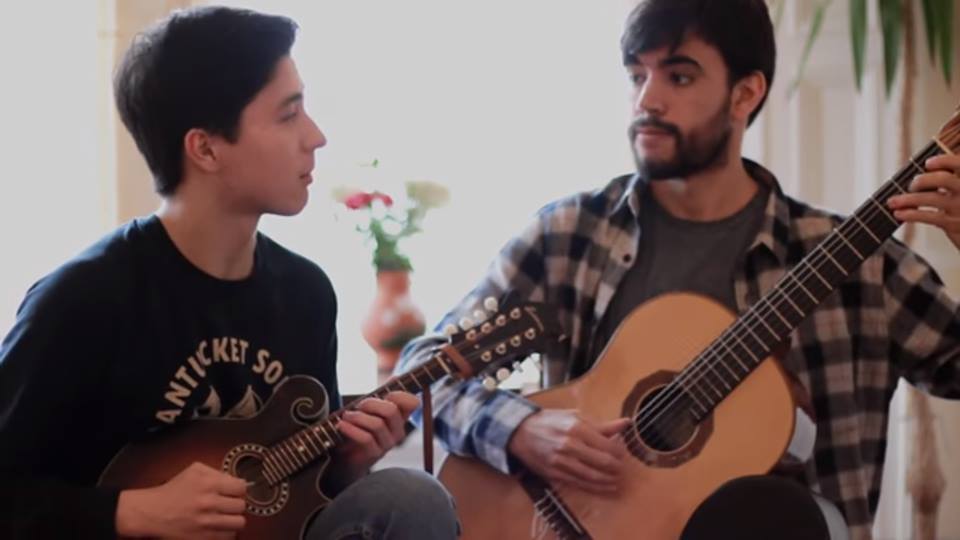 Top: (L-R) Marco Ramelli,Roberto Kuhn Versluys, Ross Wilson
Bottom: MK Duo
For more information, visit:
www.facebook.com/roberto.kuhnversluys
www.facebook.com/MK-Duo-595880940576215/
www.facebook.com/PRISMAMexico/
For updates on what we're up to, and news of upcoming concerts, please check the Live Music Now Scotland Facebook or Twitter for details.