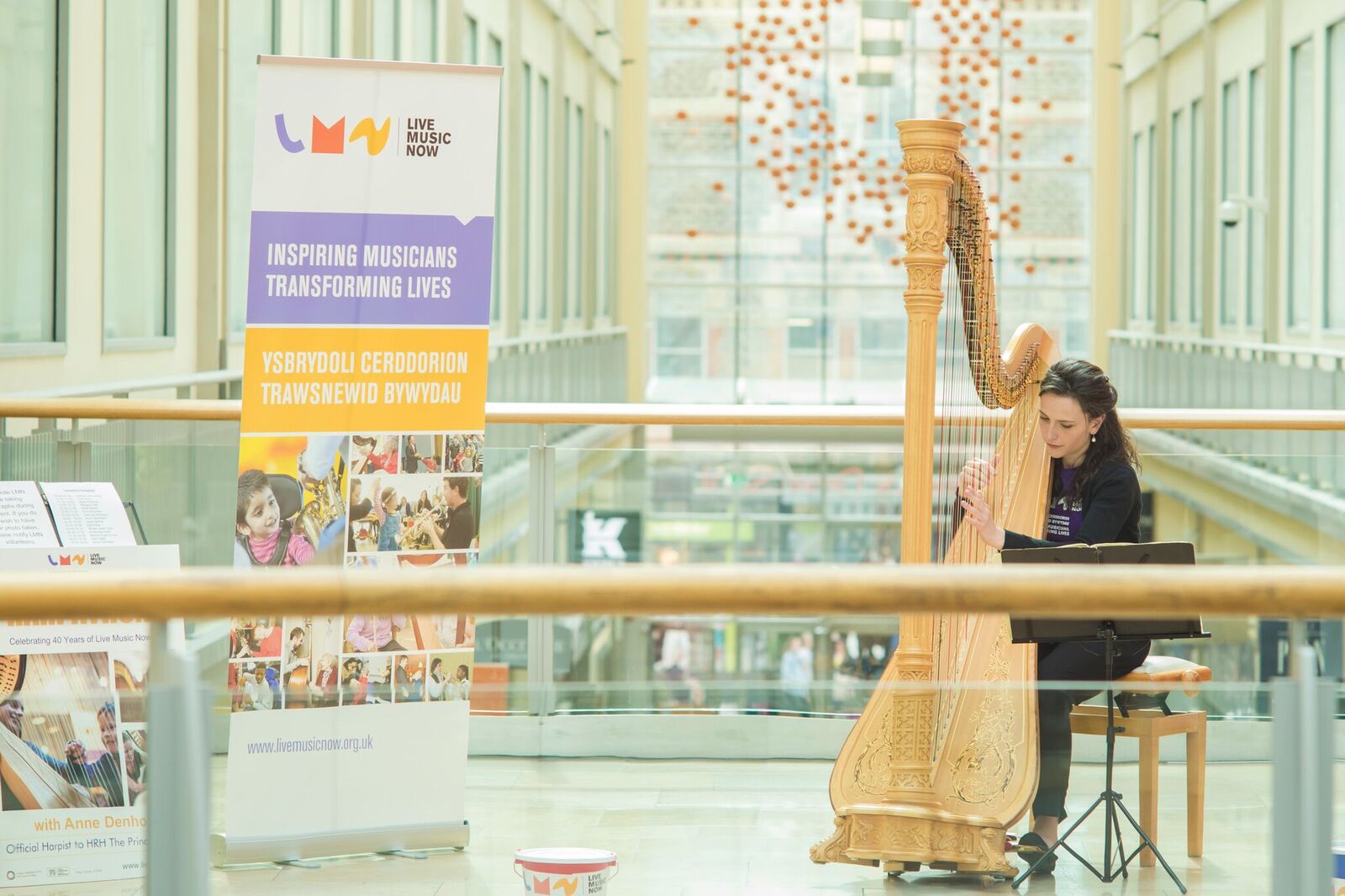 A group of 11 talented harpists have helped raise over £750 for the work of a Welsh music charity through an incredible ten hour Harpathon in the capital.
Led by Anne Denholm, Official Harpist to HRH The Prince of Wales, and supported by St David's Shopping Centre, the event saw professional and student harpists join forces for non stop live music, entertaining shoppers on Saturday 20th May with a spectacular live celebration of Wales' national instrument.
The event was planned to raise awareness and funds for the Welsh branch of national musicians development and outreach charity, Live Music Now on their 40th anniversary.
Anne is one of around 300 musicians in the UK, and over 50 in Wales who benefit from being part of the scheme, which trains exceptional early career professional musicians over 4-6 years, and takes them into the community to perform for isolated older people, those living with dementia or other mental health issues, and children and young people with special educational needs and disabilities amongst other vulnerable groups.
Founded by celebrated concert violinist Yehudi Menuhin 40 years ago, around 3000 concerts and workshops are delivered across the UK, with 450 in Wales each year. LMN Wales is also the only national arts organization committed to delivering work in each of the 22 Welsh counties annually. Care homes, day centres, hospitals, hospices, schools and special needs settings are just some of the places the charity works, changing lives through the amazing therapeutic, social and emotional benefits of engaging with high quality live music.
As Anne commented, "Menuhin founded LMN because he believed in the power of music to transform individuals, breaking all barriers and 'penetrating the human spirit'. I wanted to raise awareness and funds for the charity because I have seen first hand the difference it makes though the work I do for them. It is wonderful to know our efforts will help more groups in Wales experience the transformative power of exceptional live music for themselves."
The charity wishes to thank St Davids Shopping Centre and all the harpists who took part in the event including those on the LMN scheme with Anne, – Bethan Semmens, Megan Morris and Tomos Xerri. They are currently looking for professionals or retired people keen to support their work as members of their voluntary Advisory Board, alongside individuals or Companies who may like to contribute through regular giving as part of their Friends Scheme in Wales. For more information visit www.livemusicnow.org or contact the Welsh office on 029 2048 8654 or [email protected]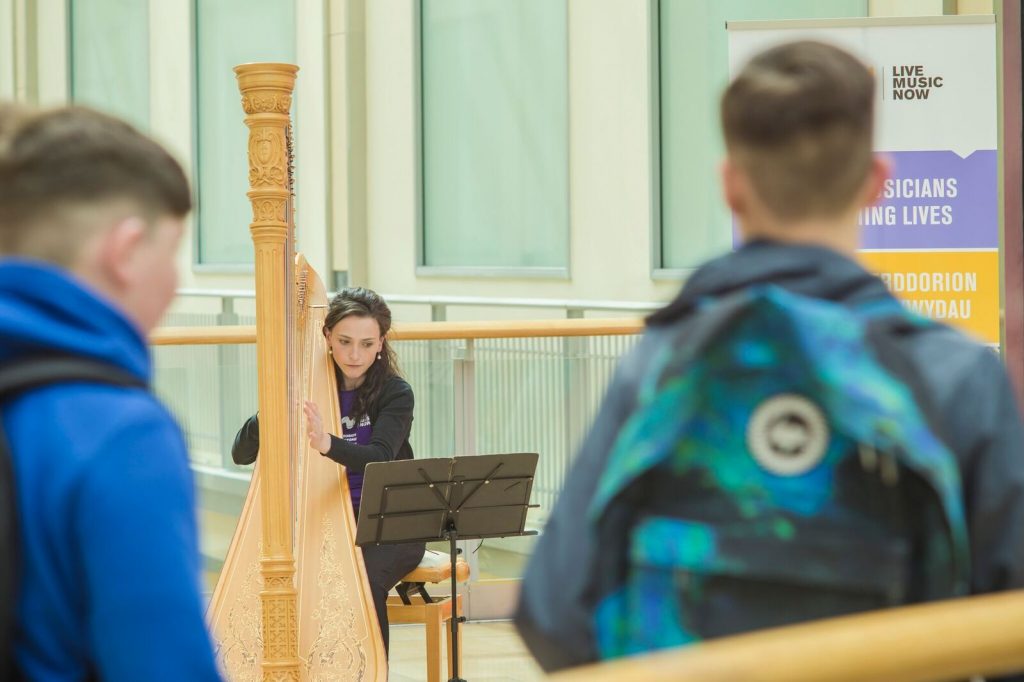 Photo shows Anne Denholm, Official Harpist to HRH The Prince of Wales