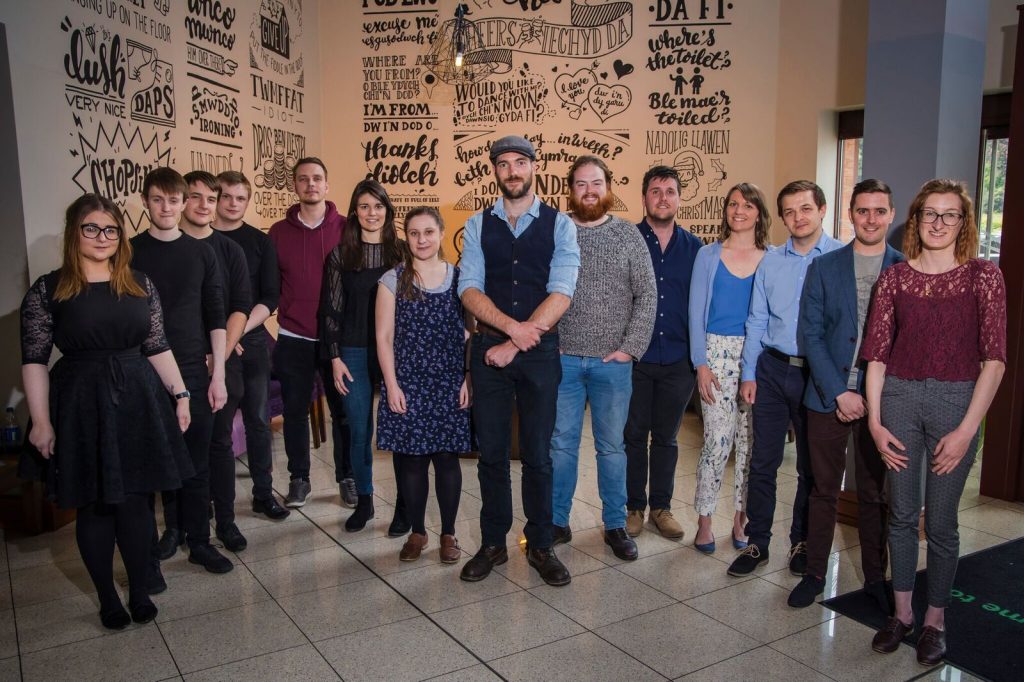 More communities in Wales will experience the transformative power of live music thanks to the new cohort of young professional musicians who have successfully secured a place on the coveted Live Music Now scheme.
The charity trains exceptional early career professional musicians over 4-6 years, and takes them into the community to perform for isolated older people, those living with dementia or other mental health issues, and children and young people with special educational needs and disabilities amongst other vulnerable groups.
Founded by celebrated concert violinist Yehudi Menuhin 40 years ago, around 3000 concerts and workshops are delivered across the UK, with almost 500 in Wales each year. LMN Wales is also the only national arts organization committed to delivering work in each of the 22 Welsh counties annually. Care homes, day centres, hospitals, hospices, schools and special needs settings are just some of the places the charity works, changing lives through the amazing therapeutic, social and emotional benefits of engaging with high quality live music.
Six new groups were accepted onto the scheme in 2017 and are soon to start touring across the country:
Vri – A new trio representing Wales and its music in the fast-evolving world of 'chamber-folk'. Bringing together the experience of Jordan Price Williams (cello) Patrick Rimes (violin, viola) and Aneirin Jones (violin) they play tunes and songs from the Celtic nations and beyond, attempting to combine the energy of a rowdy pub session with the style and finesse of the Viennese string quartet.
John Nicholas and Kirk Morgan – A fantastic singer/songwriter duo specialising in blues/folk and contemporary tunes, using guitar, harmonica and loop pedal. Kirk also fronts Cardiff blues group The Dock Town Pearls, and John is the former frontman of Bridgend rock/folk group Written In Kings.
Seren Winds – Outstanding wind quintet from the Royal Welsh College of Music and Drama, featuring Flute, Oboe, French Horn, Bassoon and Clarinet. Winners of the June Emerson Launchpad Prize, they perform a variety of works from the classical period through to the twentieth century.
Angharad Jenkins and Dean Yhnell –  Traditional Welsh folk meets the sound of the street, as Calan's fiddle player (Angharad) joins forces with Beat Techniques beatboxing master (Dean) for a unique and contemporary twist on folk and voice.
Vesta Trio – Beautiful classical trio, formed in 2014 at the Royal Welsh College of Music and Drama by Alex Griffiths (Flute), Lowri Thomas (Viola) and Megan Morris (Harp), recipients of the Cardiff Violins Chamber Prize, and finalists in the McGrenary Chamber Competition.
Quartet19 – An exciting and highly versatile young percussion four piece from the Royal Welsh College of Music and Drama, who often perform with percussionists from the orchestra of Welsh National Opera. Specialising in marimba, xylophone, djembe, cajon, drum kit and more.
The success of the latest round of LMN auditions in Wales only goes to prove the land of song continues to produce some of the best musicians in the UK. For more information on the work of Live Music Now or to book musicians for a performance contact E: [email protected], T: 029 2048 8654 or visit www.livemusicnow.org