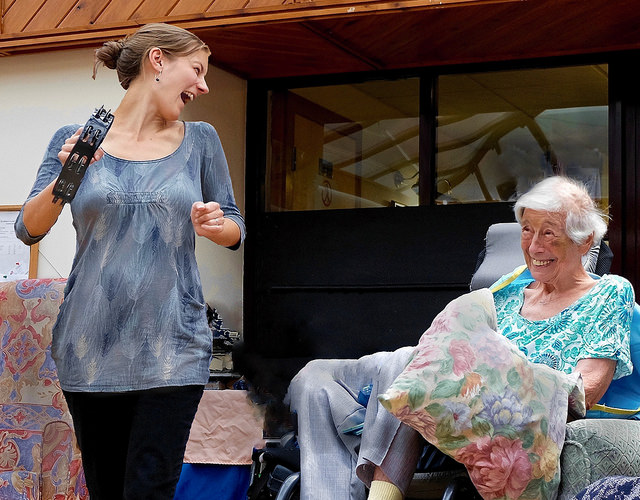 "Through LMN I have learned more about myself as a person and as a musician. My skills as both a workshop leader and a musician have developed to a very high degree. Before LMN I didn't know how music could really affect people and I'm so honoured to have been a small part of positively affecting so many people's lives!"
Katie Patterson, Katie's All Sorts.
Live Music Now is looking for new musicians based in the South West of England from Classical, World, Jazz, Folk and Rock & Pop genres. LMN offers paid performance opportunities and training to musicians at the start of their professional careers, enabling them to engage with a wide variety of audiences.
We're looking for outstanding artists who want to develop themselves professionally, and who have that spark and passion to share their music with a wider audience including older people in care homes, children with special educational needs, and other vulnerable groups. Help us spread the word! Download the auditions poster here.
If this sounds like you, register your interest and request an application online here.
Closing date for applications is Friday 15 December 2017
Auditions will be held on Thursday 25 January 2018 in Bristol.
For more information, please check our website. For a musician's perspective on why you should join Live Music Now watch our film here:
"Why should musicians join Live Music Now?" from Live Music Now on Vimeo.
Any other questions? Please contact Gillian Green, Auditions Director: 02920 554298 or email [email protected].