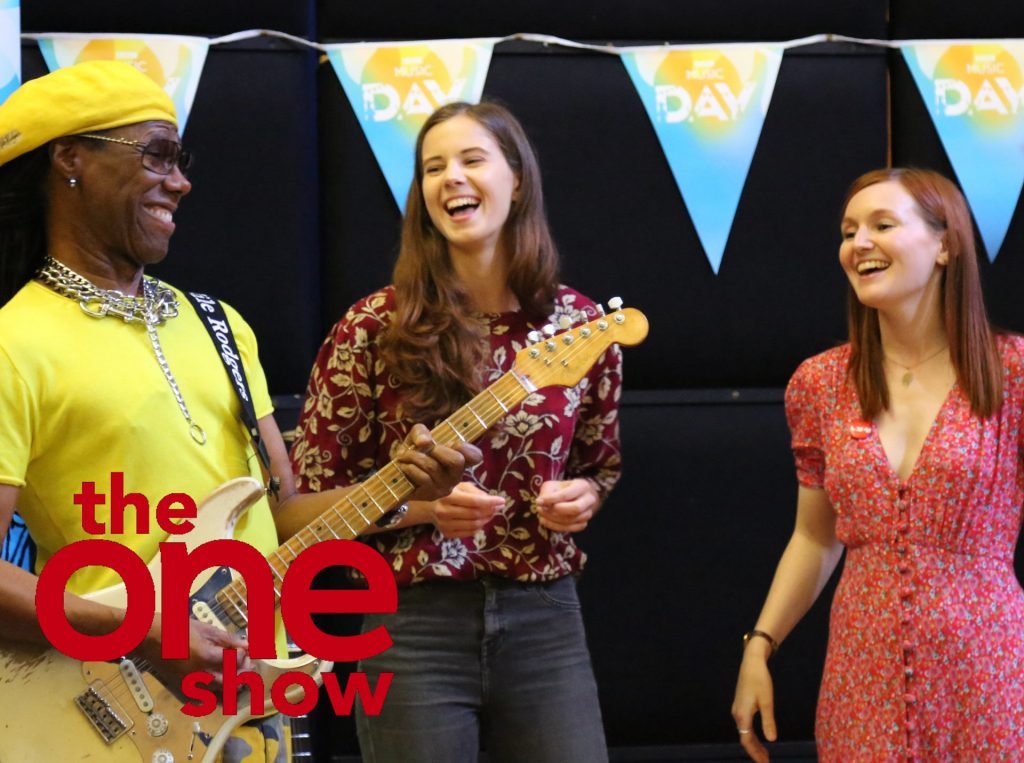 Last month, LMN Musicians Zoe Wren and Maz O'Connor appeared on the BBC One Show alongside music legend Nile Rodgers on BBC Music Day, highlighting the benefits of music for people living with dementia. You can watch a clip from the programme here.
The BBC Music Day theme this year was music and wellbeing; the power of music to inspire, bring us together and make a positive impact. LMN was in full support of the campaign, with 19 performances in care homes, community centres across England, Northern Ireland and Wales in the week leading up to BBC Music Day.
LMN Wales also launched their Live Music in Care report, chaired by Dame Rosemary Butler (Chair of Live Music Now Wales) to an audience of adult social care professionals.
LMN NI shared an extended version of their Belfast Voices video – recorded as part of an LMN project that musicians Peter McCauley and Owen Denvir worked on with older people at Ballyowen Day Centre and Edgecumbe Assessment & Therapy Unit as they all shared memories and their favourite songs.
We also asked our followers to share with us a #LiveMusicMoment and tell us their favourite memories of experiencing live music. One of our favourites was of Peter, a resident at Townfield & Coach House Care who got up to play piano at an LMN performance.
The BBC are still waiting for the final audience figures, but so far overall Music Day content reached 15.6 million people on Radio, 14.4 million on TV and trended on Twitter throughout the day. These are the highest figures for BBC Music Day over the last 5 years,