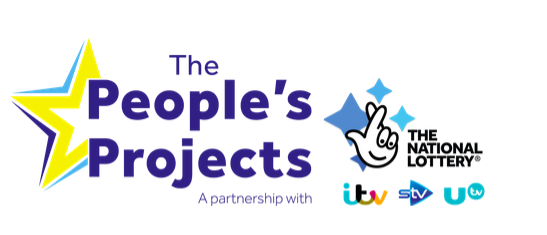 Your vote could see Ty Hafan, the hospice for children in Wales and Noah's Ark Children's Hospital named winners in this year's People's Projects through a Live Music Now project – make sure you have your say!
You get to decide which community projects get National Lottery funding
Film of Live Music Now Wales' "All Together Now" project will be aired on ITV Wales on 1 April 2019, 6pm.
Live Music Now Wales are calling for your vote to secure £50k of National Lottery funding as part of this year's People's Projects. Their "All Together Now" project which is based in Cardiff and the Vale will bring weekly professional live music sessions to families with children at Ty Hafan children's hospice and Noah's Ark children's hospital reaching families from across the country. The project is one of five in the ITV Wales region in the running for a share of a life changing pot of £3 million up for grabs across the UK.
Since 2005, the partnership between The National Lottery Community Fund, The National Lottery and ITV has given the public a say in how funding should be put to good use in their local area.
Designed to celebrate some of the incredible projects the National Lottery has supported over the past year, 95 community-based schemes are now shortlisted across the UK. In each region, the three that receive the most public votes will each receive a grant of up to £50,000 to  help them continue their work to improve local people's lives and help their communities to thrive.
On 1 April 2019, 6pm Live Music Now Wales will showcase its project, "All Together Now on ITV Wales at 6pm telling local viewers exactly why they deserve to win. To be in with a chance of claiming the top prize, Live Music Now Wales is asking people to support its bid by visiting the People's Projects website to vote. Voting opens at 9am on Monday 1 April at www.thepeoplesprojects.org.uk.
If successful, Live Music Now will use the grant to run a music club for children with disabilities and serious or life limiting illnesses alongside their families and carers. The informal sessions will be run throughout South Wales in an After School Club for children with special educational needs, a Children's Hospice and University Hospital Wales. This project will be led by the children, responding to their needs. The group will support the children, their siblings and families reducing social isolation and improving wellbeing.
Claire Cressey, Director for Live Music Now Wales said: "We believe live music has the power to change lives and should be accessible to all. Our "All Together Now" project helps families in often challenging circumstances make memories, helping short lives become full ones. This is an exciting opportunity to raise awareness and support for our work and, with your help, to secure further much-needed funding. We urge local people to get behind us because the need is great, and these weekly intimate performances really do make a difference."
Joe Ferns, UK Funding Director at The National Lottery Community Fund, said: "As the largest funder of community activity in the UK, we are proud to support groups that are led by the vision, determination and drive of local people to strengthen communities. In previous years we have seen a wide range of successful projects, from a café supporting young carers to animal-assisted therapy for people living with dementia and the development of a bee-friendly orchard. The People's Projects is a chance for you to have your say on how National Lottery funding can help your community to thrive."
The People's Projects has awarded around £42 million to 960 good causes across the UK since it started in 2005.
Voting closes at noon on Monday 15 April 2019. People can vote once per region and will need a telephone number or email address to vote. To support "All Together Now" and for Ts & Cs please visit www.thepeoplesprojects.org.uk