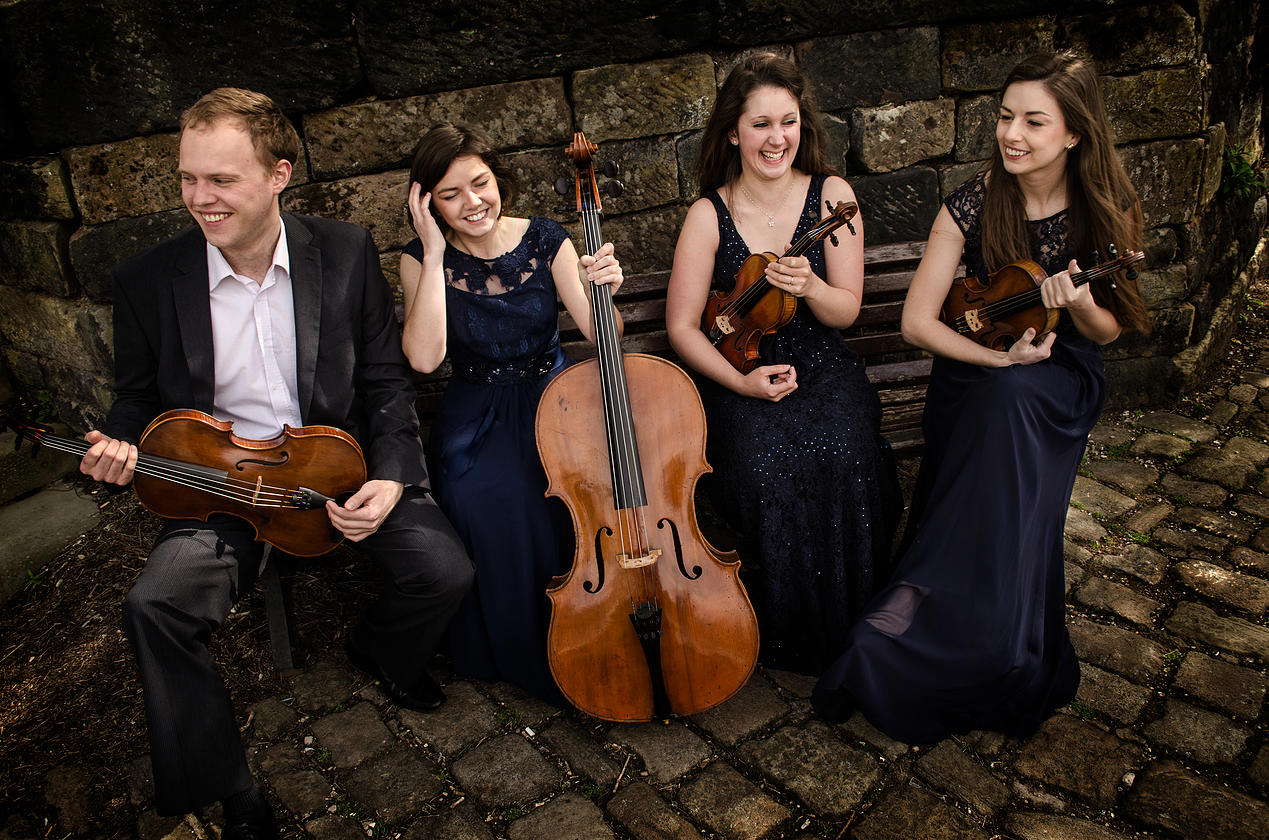 Live Music Now is pleased to welcome three new ensembles to the branches in Northern England.
'The groups are very different in style but they all have the vital combination of outstanding musical ability and excellent communication skills that LMN musicians need to engage with our audiences. We now have a record number of musicians based in the North, enabling us to offer the people we work with a wide variety of musical experiences they would be unable to access otherwise' Helen Mahoney, NE Branch Director
Milestones Trio – Milestones trio features Johnny Richards on Piano/Keyboard, Michael Bardon on Double/Electric Bass and Joost Hendrickx on Drums and Percussion. The three musicians met while studying at Leeds College of Music and have now been playing together for several years. The music they make takes inspiration from everywhere imaginable; from the deserts of North Africa to the swamps of the Bayou, from the hustle and bustle of Eastern Europe to the cool, dark Jazz clubs of New York.
Maia – A genre-busting mix of sweet stunning vocal harmonies over funky blissed-out grooves; punctuated by whispered vocals (Tom Clegg), shimmering mandolins(Simon Robinson), spooky brass (Joe Haig) and percussion (Will Fletcher).
Solem String Quartet – Winners of the 2014 Royal Overseas League Ensemble Competition, the Solem Quartet were brought together in 2011 by their studies at the University of Manchester.