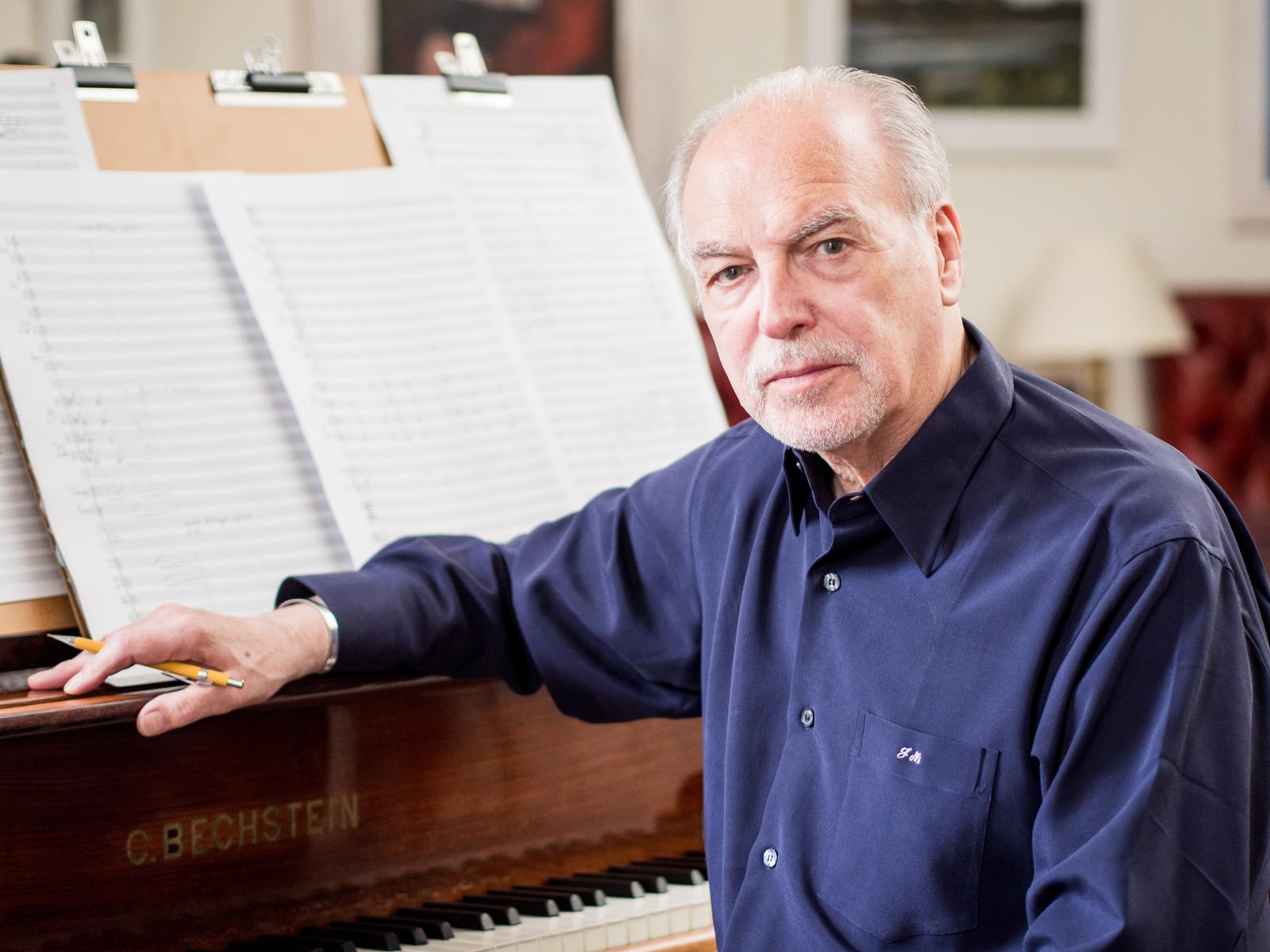 Live Music Now Scotland is delighted to have been nominated for an award for a special musical commission by the composer John McLeod CBE. 'Songs from Above and Below' was shortlisted in the category of Royal Conservatoire of Scotland Award for Community / Education Project, which is fantastic news for all involved. The announcement was made last week by New Music Scotland, "a network of artists, ensembles, orchestras, composers, creators, music educators, sound artists, musicians, producers, promoters and anyone who believes in the importance and value of creating new music in Scotland".
John created 'Songs From Above and Below', a six piece song-cycle, in collaboration with soprano Emily Mitchell and pianist Geoffrey Tanti, who are part of Live Music Now Scotland. They worked with older people living in residential care settings in West Lothian, Scotland and also Live Music Now Wales musicians Jennifer Walker and Rhiannon Pritchard, who gathered stories from care homes in Merthyr Tydfil, South Wales, areas linked by their shared mining heritage. Read more about the project here.
Over 180 nominations were submitted by artists, audience members and the general public, reinforcing the depth and breadth of new music activity in Scotland. Nominations ranged from amateur musicians and emerging artists, to major organisations and household names and covered a wide-range of new music. The winners of the first Scottish Awards for New Music will be announced at an awards event in the Drygate Brewery, Glasgow, at 8pm on Wednesday 8 March, 2017. It just happens to be John McLeod's birthday that day too!
A full list of the shortlisted nominations for the Scottish Awards for New Music 2017 can be found here.
Songs from Above & Below from Live Music Now on Vimeo.