Originally developed by Carnegie Hall in New York, Live Music Now's Lullaby Project pairs professional musicians with mothers experiencing perinatal mental health issues or social isolation to co-create, sing, and record a personal lullaby for their baby – aiding child development, improving maternal health and bringing people together through personalised music making.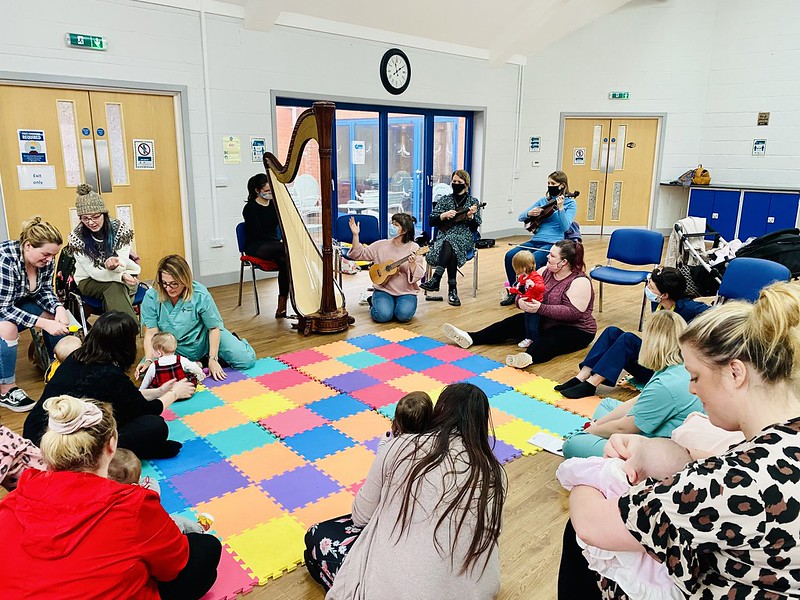 Live Music Now Cymru have delivered six Lullaby projects since September 2021 which have been transformative for individuals taking part. The projects have enabled friendships and connections between people from different cultures and communities to develop in an informal setting and supported perinatal mental health by improving the health and wellbeing of mothers and babies and promoting child and parent bonding through music-making.
Participant Susanne said 'I would say I suffer with PTSD…It's been good for my mental health. It got me out the house, it cheered me up when I felt miserable'.
Health Worker Rachel Williams told us
'hearing everybody's lullabies, it is such a magical experience, the whole room was just filled with emotion, love and warmth'.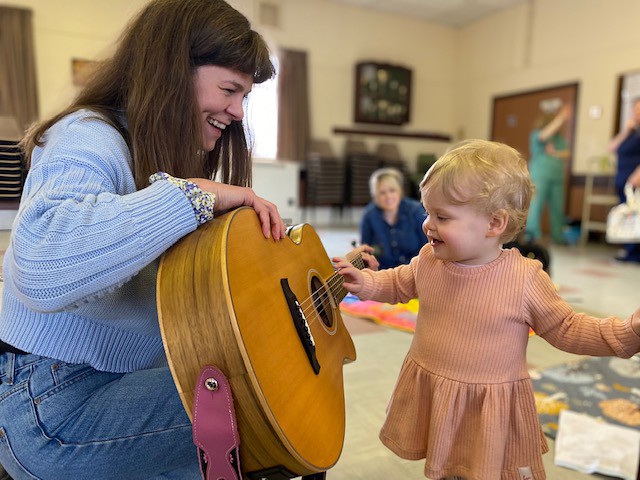 Live Music Now Cymru are currently running Lullaby projects in Glyneath and Afan Valley in partnership with Neath Port Talbot Flying Start. Another Lullaby project is currently taking place at Uned Gobaith a specialist Perinatal Inpatient Mental Health Unit situated within Tonna Hospital in partnership with Swansea Bay University Health Board.
We have also held past Lullaby projects in Ely, Cardiff in partnership with Cardiff Flying Start and Port Talbot and Neath Valleys in partnership with Neath Port Talbot Flying Start.
To find out more about Lullaby in Wales email Jay Mendivil Lullaby Project Manager: [email protected].
Click below to listen to lullabies created at our Lullaby projects across Wales:
A recent evaluation of the Lullaby projects in Wales by Kerry Wilson, Head of Research at the Institute of Cultural Capital identified these key outcomes.
Lullaby as a familial space, creates:
Equitable creative partnerships with professional musicians;
Welcoming communal, physical spaces;
Creates genuine feeling of belonging and ontological security beyond risk assessed facilitation of 'safe' spaces.

The professionalism and creative health of Lullaby offers:
Highly skilled and qualified professional musicians enabling a high quality experience;
This distinction deserves ethical assessment and promotion of cost benefit and true (social) return on investment;
Strengthening localised creative economies, as well as preventive public health strategies and infrastructure.
Thank you to our Lullaby Project partners: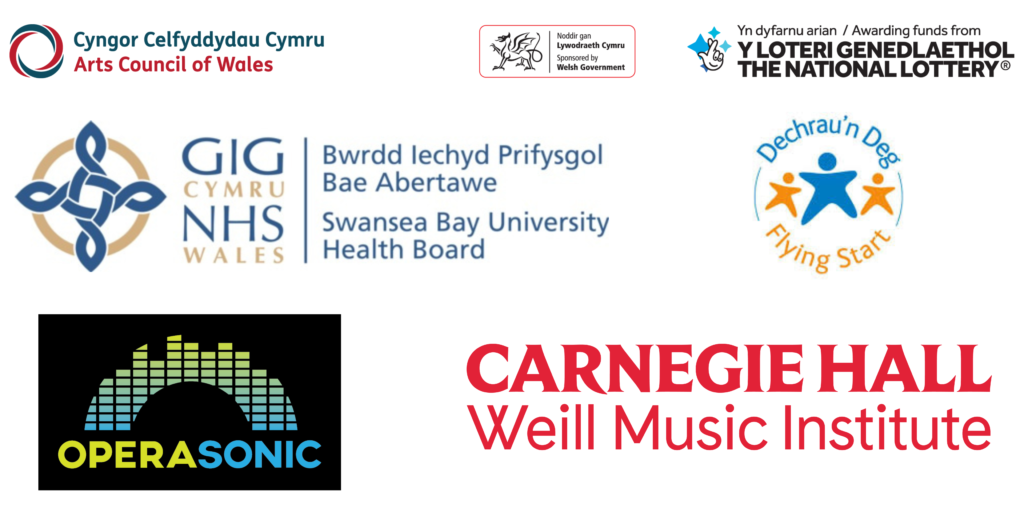 Read more about the Live Music Now Lullaby Project across the UK below:
Shushhh! Live Music Now gets in tune with the NHS to launch the Lullaby Project