We are delighted to launch a new Lullaby Project with the Neonatal Unit at Alder Hey Children's Hospital, developed in partnership with hospital's Arts for Health programme.
The experience of having a new baby cared for in hospital can be an emotionally demanding and traumatic experience. Through the Lullaby Project we empower families to create their own personal lullabies for their babies, increasing parent and child bonding during what can be long and complex treatment journeys.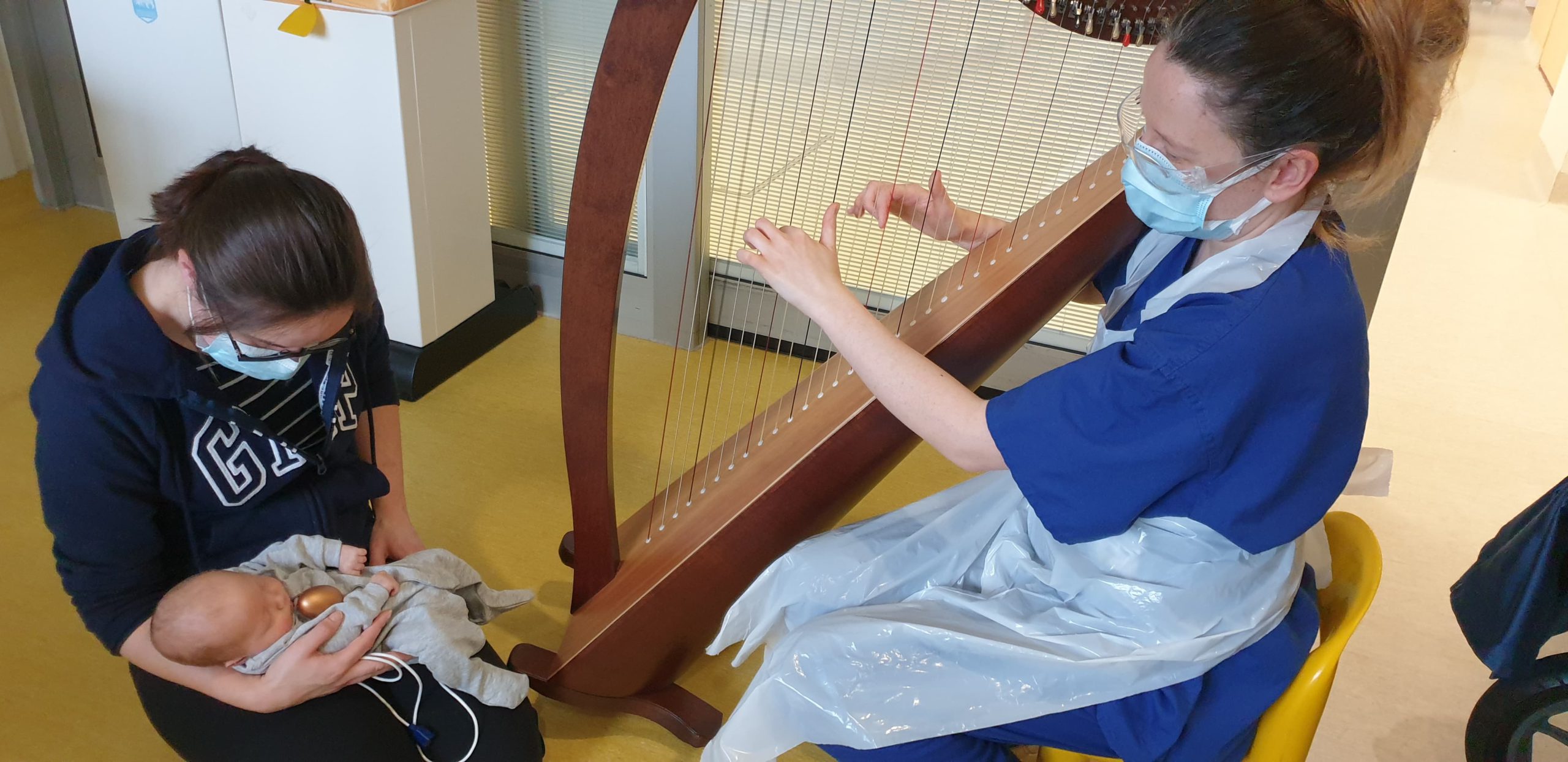 Vicky Charnock, Alder Hey's Arts coordinator told us:
"At Alder Hey we see our neonatal families at a really challenging time, as they face the acute anxiety and stress that comes with caring a seriously unwell newborn. Because babies are often extremly fragile, parents often find themselves unable to respond to their daily needs as they usually would. This can make them feel completely powerless.
Along with touch and eye contact, the sound of a parents' voice as they talk or sing to their babies is an important way of building up loving and trusting bonds. Through the Lullaby Project, we will give parents a growing awareness of the capacity they have to be able to support the development of their babies, even when they are receiving high levels of medical care. Families will also be given the opportunity to make a recording of their lullabies, proving a lasting memento of the project.
As many of the families who will benefit from this project will be caring for babies with health challenges related to prematurity, we felt that it was important to mark this very special project today, on World Prematurity Day."
Karen Irwin, Strategic Director at Live Music Now said "The Lullaby Project is an initiative of Carnegie Hall in New York, where the programme has been running successfully for over 10 years.  Research shows that the process of writing and recording a lullaby with a professional musician can support maternal health, baby/parent bonding and child development.  Live Music Now is delighted to be an international partner in the programme, bringing Lullaby Project to NHS organisations across England and Wales.  Having worked as a music partner with Alder Hey's Arts for Health programme over many years, we are especially pleased to be delivering our first Lullaby project with neonatal families at Alder Hey, providing nuanced emotional support for families through music. "
The project has been funded through a grant made to Alder Hey by the Wallace and Gromit's Children's Charity.