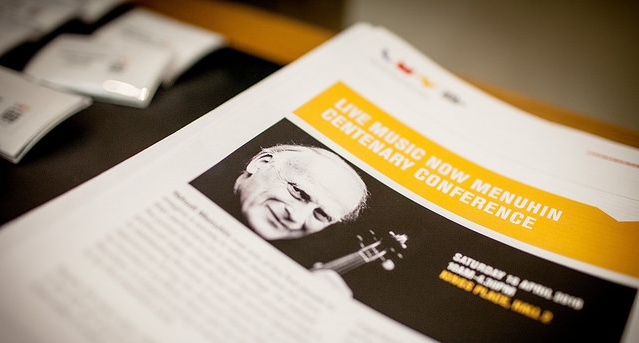 On 16 April 2016, Live Music Now UK hosted the first international conference of its kind since 1999, bringing LMN musicians, managers and partners together to discuss Menuhin's legacy, in the year of his Centenary. Delegates and participants included musicians from all around the UK, and from 12 different countries. It was an extraordinary gathering, supported by Arts Council England.
The conference was opened by LMN Founder Chairman Ian Stoutzker, together with LMN's Director Evan Dawson and LMN Scotland Director Carol Main.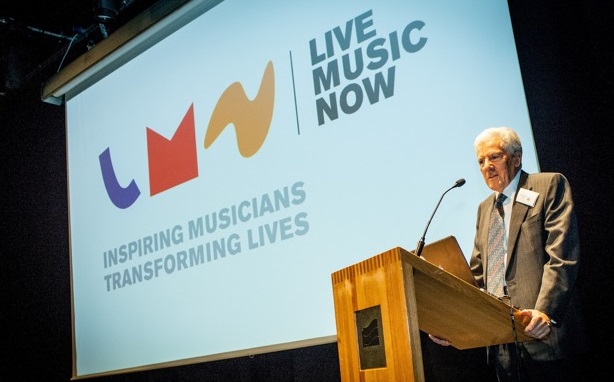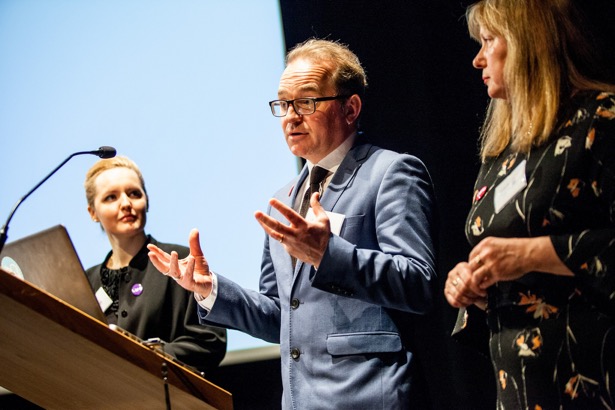 The first section of the day was focused on Music Projects for Older People, including those in care, and those still living independently, for whom loneliness and early-stage dementia are particularly significant issues. Douglas Noble (LMN Strategic Director of Wellbeing) discussed LMN's 'Songs and Scones' programme, joined by LMN musician Chloe Saywell, who has been leading many of the projects in Yorkshire. You can read details and watch a video of the presentation here.
The next presentation was given by Carol Main and Douglas Noble, who showed how LMN has worked with composers to enable older people to participate in the creative process, resulting in some very powerful pieces of new music. You can read details and watch a video of the presentation here.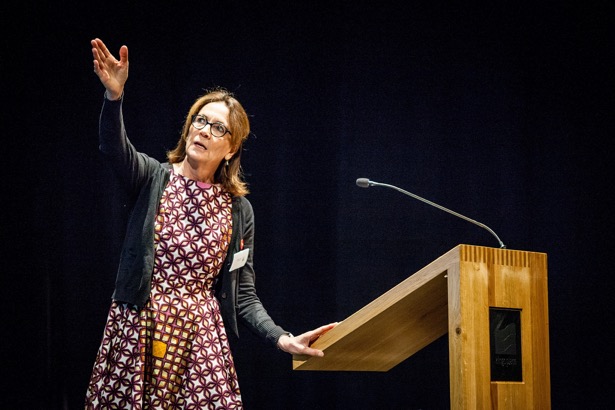 After the break, the next subject was Music for Refugees, led by Nancy Smith from LMN Munich. Like many countries in Europe, Germany is grappling with a significant influx of refugees, many of whom are dealing with traumas from their countries of origin. Welcoming such people, helping them deal with those traumas, and integrate into society is a challenge, and it was inspiring to hear how music projects can address this. You can read details and watch a video of the presentation here.
In the afternoon, the subject was Music for Children with Special Educational Needs and Disabilities. The keynote address was given by Professor Adam Ockelford of Roehampton University, who discussed his inspirational work, showing video extracts of specific children he has worked with. You can read details and watch a video of the presentation here.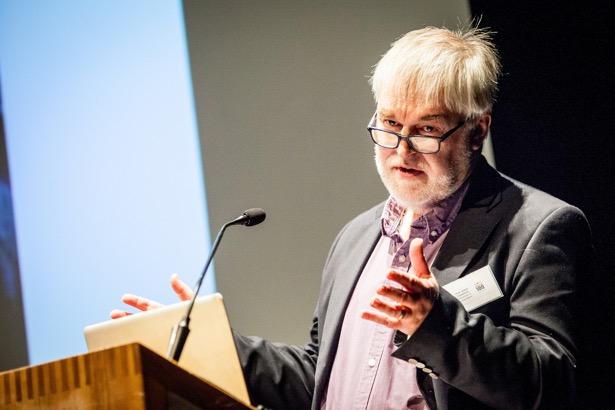 This was followed by a discussion with Karen Irwin (LMN Strategic Director of SEND), Nina Swann (Strategic Director of Musicians Development) and Ros Hawley (LMN alumna, mentor and trainer), describing how LMN has responded to academic evidence, such as that of Professor Ockelford. They gave many examples of their own moving experiences, and the training and support framework necessary to enable musicians to work in such challenging situations. You can read details and watch a video of the presentation here.
Finally, all these themes were drawn together by a highly expert panel, chaired by Carol Main. The panel included Nina Swann, Seb Scotney (London Jazz), Julian West (LMN alumnus, Head of Open Academy, Royal Academy of Music), Fiona Harvey (Education and Youth Ensembles Consultant, Association of British Orchestras), Joel Garthwaite (LMN alumnus, musician, educator, music agent), Gabriela Haffner (LMN Vienna), Sally Burgess (LMN alumna, operatic lyric mezzo-soprano, opera director, and educator), Jessie Grimes (LMN current musician), and Luzmira Zerpa (LMN alumna). They discussed many aspects of the careers and life of professional musicians, and how outreach work can (and should) sit alongside performance work. You can read details and watch a video of the presentation here.
The closing address was given by LMN's Executive Director Evan Dawson, paying thanks to support from Arts Council England, and the contributions made by LMN staff and supporters in the UK and from around Europe. All agreed that such a wide-ranging discussion of contemporary music outreach wouldn't have been possible without Menuhin's original vision, and was a fitting testament to his extraordinary legacy.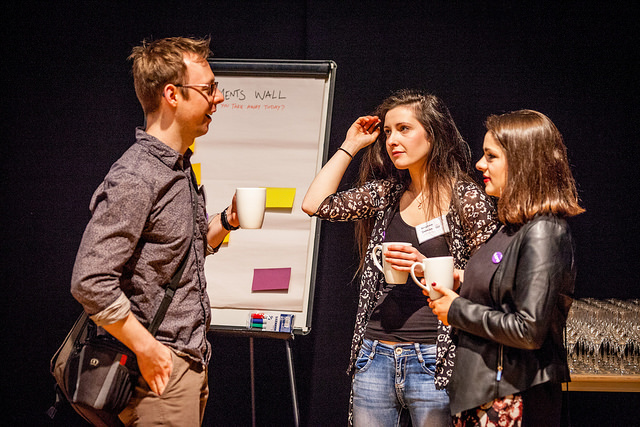 Live Music Now musicians from across the UK attended the weekend's events, networking and sharing experiences.
Photo credit: Ivan Gonzalez