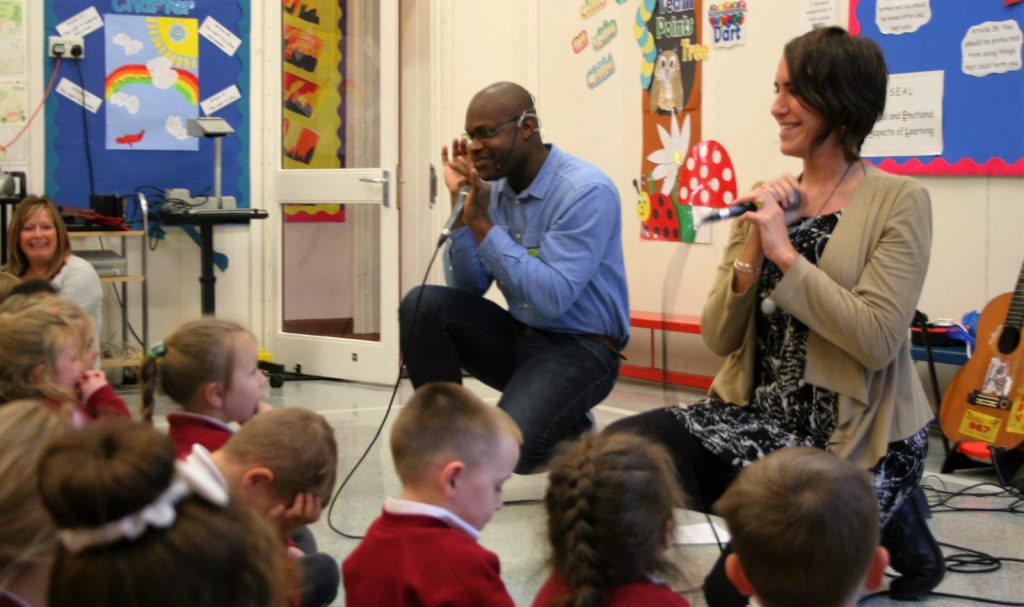 Commissioned by the Torbay Music Education Hub and planned in consultation with Torbay teachers, Music for Torbay Schools gives pupils the opportunity to experience a professional concert, tailored to their age group and brought directly to their school.
In early November, LMN ensemble Vocal Global visited 8 schools in Torbay, including primary, secondary and special schools – all experiencing their first ever Live Music Now concert.  Instrumentalist / beatboxer DavidX and singer-songwriter Noga Ritter presented a musical journey around the world, mixing influences from both of their origins (the Middle-East and French Caribbean) with other music they love such as African and Brazilian music, Jazz and more.
Here's what some of the people who took part in the project had to say:
'Thank you for such an inspirational concert! Staff and students alike were enthralled!' (teacher)
'What an incredible experience for the whole school.  Many children will never have heard music like that before and the multi-cultural aspect was very important.' (teacher)
'They have been shown how easy it is to join in, be brave and have a go.' (teacher)
'The children were really inspired by it, they've been beatboxing at home.' (parent)
'I didn't know they were going to be so amazing!' (pupil)
'I felt the performance linked very well with our curriculum and the places we study.' (teacher)
'Singing songs for our EAL children from their home country was lovely.' (teacher)
'I've been teaching since 1997 and that was the best assembly I've ever been to.'
Coming up next:
The project continues in the spring term, with pop duo Paper Horse in schools in Torbay from 30 January-2 February.  Find out full details here.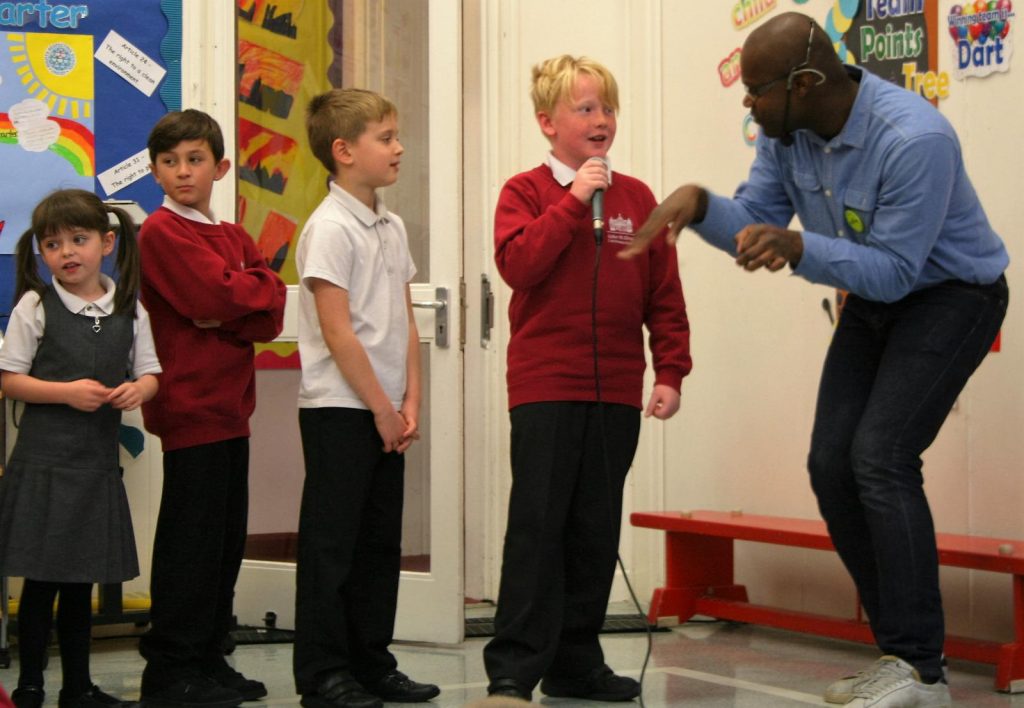 We would like to thank our supporters, Torbay Music Education Hub, Devon Educational Trust and the Norman Family Charitable Trust for subsidising the cost of the project for schools, and all of the teachers who helped us design the programme by responding to our consultation.