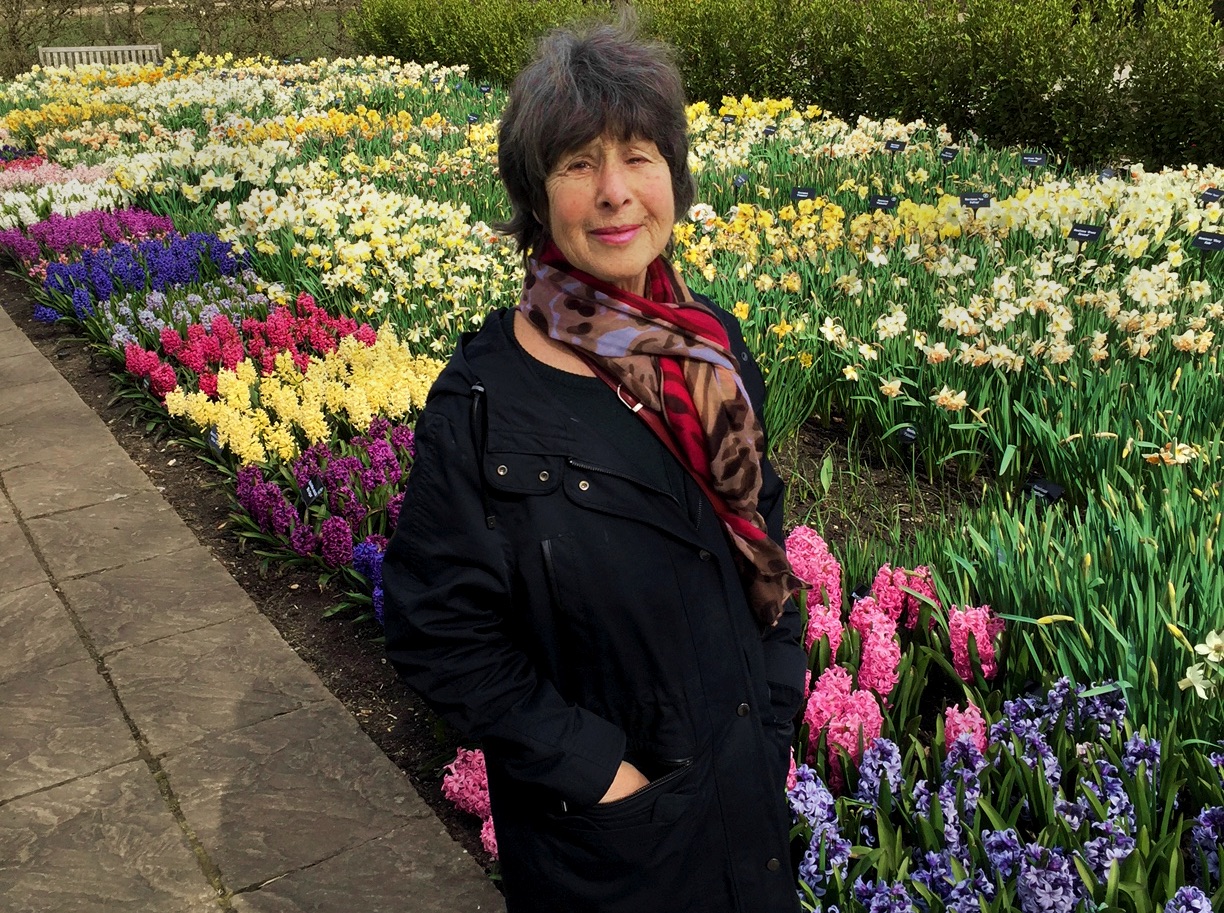 We learned with great sadness that former LMN Executive Director Virginia Renshaw died on 24th October 2016. Virginia led LMN from 1988 to 2000 and worked closely with Founder-Chairman Ian Stoutzker to lay the foundation of our current structure. Virginia touched the lives of hundreds of thousands of vulnerable people; as well as musicians, and all the administrators and governors who worked with her.
IAN STOUTZKER CBE
FOUNDER-CHAIRMAN, LIVE MUSIC NOW
She represented all that is best in humanity. She started something where there were no rules, only experiments, and helped to establish LMN on the ground. Working with her was a great pleasure. And when she left, it was because she knew that she had done all she could and it was time to hand over to someone else. She was a pioneer, who persevered with LMN's work. She was happy and direct, and could enthuse others with her good will. She made things happen, and her memory will stay alive through the LMN scheme.
GILLIAN GREEN
AUDITIONS DIRECTOR, LIVE MUSIC NOW
FORMER LMN WALES BRANCH DIRECTOR
I was very sad to hear about Virginia. She appointed me to the work of Wales Director in 1990 and was so supportive when Lady Crickhowell and I set up the branch. In true Virginia style she had already prepared the way in making numerous connections and had become very well respected by the organisations with which we could start working. Virginia was an excellent musician, understood the profession and was totally dedicated to furthering the careers of young musicians. As I was to take LMN as the subject of my MA thesis, she gave most generously of her time and we spent hours on the telephone discussing this and various aspects of the scheme – these were the days before emails! It was always a pleasure to welcome her to Wales and I think that she also enjoyed her visits, having spent her honeymoon in Dolgellau.
She will be very much missed by all who knew her and it was a great privilege to have known and worked with her at such an informative and crucial time in my career.
MATT GRIFFITHS
CEO, YOUTH MUSIC
LMN ALUMNUS, FORMER LMN SOUTH WEST BRANCH DIRECTOR
I was so sorry to hear about Virginia passing away. She played a significant role in helping me early in my career, not least being on the panel when I successfully auditioned for Live Music Now in 1990 as a solo percussionist. She then took a leap of faith appointing me to set up the South West branch in 1993. So there was a moment when I was both a LMN musician and regional director. Formative times in my development.
Virginia was caring and nurturing and set very high standards in all that she did. She had a wide knowledge of music and expertise in what it takes to support young musicians at the beginning of their careers. In a way, she was ahead of her time when you look at what's happened since in terms of music education in this country, particularly in terms of increasing opportunities for disadvantaged and marginalised groups. She was also very modest and didn't need to shout from the rooftops – what she did spoke for itself.
She will be much missed and I'll always remember her with great fondness for what she did to help me and countless other young musicians.
SARAH DERBYSHIRE
CHIEF EXECUTIVE, ORCHESTRAS LIVE
FORMER LMN EXECUTIVE & BRANCH DIRECTOR
I was very sorry indeed to learn of Virginia's death.  She always seemed to me to embody the principles of Live Music Now in everything she did, both professionally and personally.  She was immensely generous and patient, a naturally empathetic musician, and dedicated to doing all she could to ensure that the joy and transformative qualities of live music were accessible to people, whatever their background or circumstances.
During her time at Live Music Now the scheme expanded considerably and over those years very many excellent musicians joined who have since gone on to successful musical careers – as performers, teachers, composers, conductors and managers.  Virginia's musical and personal judgement was never more in evidence than during auditions, when she was able to tease out the best from even the most nervous performer.
I learned a great deal from working with Virginia during those years and it was a privilege to know her.  She will be very much missed by a host of musical colleagues as well as her family and friends.
CAROL MAIN
DIRECTOR, LMN SCOTLAND
Virginia Renshaw was an inspirational colleague for all of the years she was with Live Music Now, bringing great understanding, wisdom and gentle humanity to our work, while also being of strong conviction in its powerful impact. She was, however, so much more than a work colleague and became a good friend. We had lots of fun times together. I would often stay at her home in Cobham when in London for meetings, enjoying her generous hospitality and great warmth of welcome every time, which also extended to my young daughter who loved spending time with Virginia.  Virginia would often stay with me in Edinburgh when visiting for the Festival or meetings, or sometimes en route to travels further afield. We were thrilled when her daughter Sophie was resident in Edinburgh, playing with the SCO, and Virginia facilitated two of our cat's five kittens going to their lovely new home with Sophie and her family.  When Sophie moved south, I didn't see Virginia so much, but we kept in touch and, most recently, she was a real help in giving background to some of the international development work of Live Music Now in past years.  She is, and will continue to be, greatly missed.