Live M

usic Now's 'Songs & Scones' brings together isolated older members of the community for uplifting afternoons of live music, tea, cakes and conversation. 
Live Music Now is raising funds to expand its Songs & Scones programme across the UK. Monthly concerts will run for at least a year in each area, enabling participants to make new friends within their local community, explore their own creativity and connect better with local services.  
Many of the challenges faced by older people (isolation, loneliness, bereavement, lack of mobility, deterioration of health, low confidence and mood, mental health issues) have been dramatically exacerbated by the pandemic, and we know that engaging in live music can be life-affirming, stimulating and morale boosting, having a lasting positive impact on anxiety, depression and feelings of loneliness.  
Funds raised will help us to invite more older people who are experiencing loneliness to join our musicians and meet others in their community on a regular basis, forming long-lasting connections that will continue long after the last note has been played.
There are three key ways to get involved: 
Make a donation: Just £24.96 could pay for an isolated older person to join a musical performance and connect with others in their community over a cup of tea. £750 could pay for a whole event bringing over 30 people together. You could even sponsor a whole series of monthly Songs & Scones events in your community, contact us on [email protected] to discuss. Every donation large or small will make a difference.
Fundraising Guide: Invite your friends over for tea, ask them to donate and enjoy our live-streamed Songs & Scones performances together from the comfort of your own home. For tips on how to host your own singalong, download our Fundraising Guide.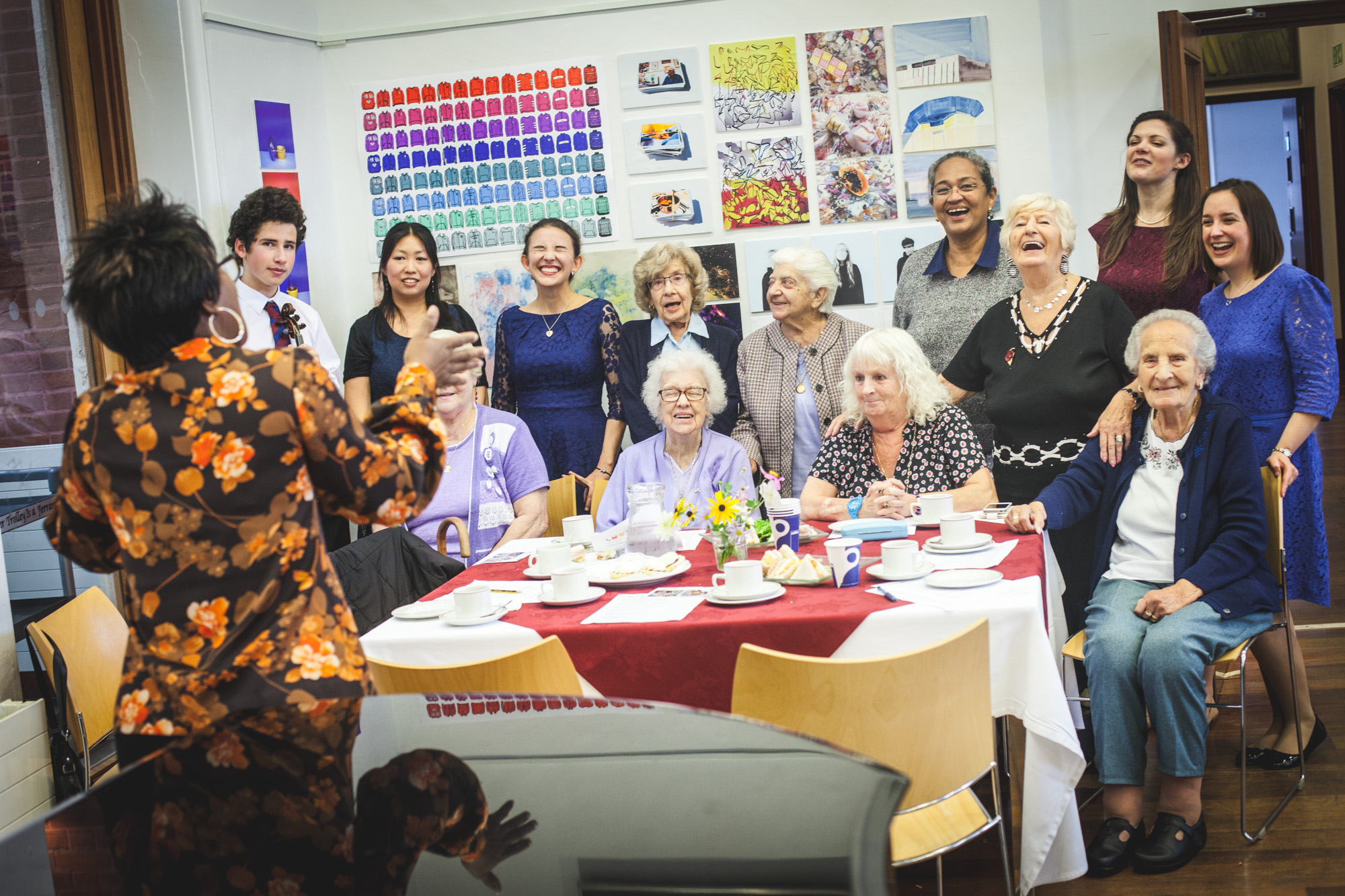 We are incredibly grateful for the support we receive from individual donors, fundraisers and organisations.