It takes little more than a cursory glance at the papers to know what a difficult time schools have experienced over the past two years. From lockdowns and home learning to the constant disruptions caused by illness and self-isolation, pupils have faced many challenges and teachers have worked harder than ever to minimise the impact on their learning. For young people with autism and communication difficulties, the changing routines and rules to navigate – as well as the underlying anxiety that many feel – have had an added impact.
Combe Pafford school near Torquay works with pupils aged 8-19 who all have moderate learning difficulties, physical difficulties and / or autism spectrum conditions. Following a successful online songwriting project with Chris Webb during the Spring of 2021, music teacher Karen Puffett approached Live Music Now to ask whether we could work with more of their students, with a focus on self-expression and mental health through music. Thanks to grants from the Northbrook Community Trust and Devon Education Fund, we have just launched a term-long project which will encourage young people to express themselves through lyrics and music, supported by Live Music Now musicians Elly and Stuart (the Hopkins Oliver Duo) and mentor Georgina Aasgaard.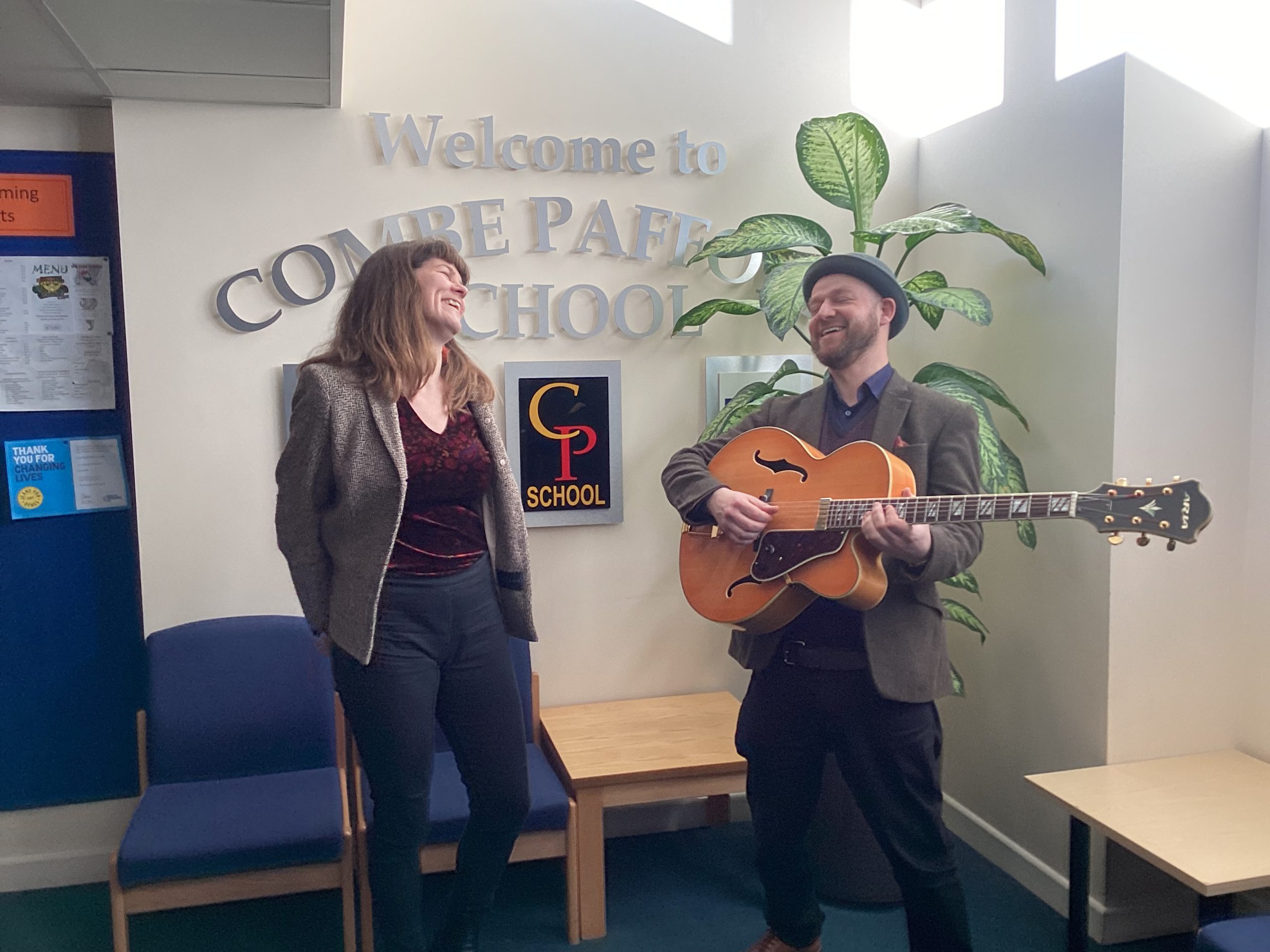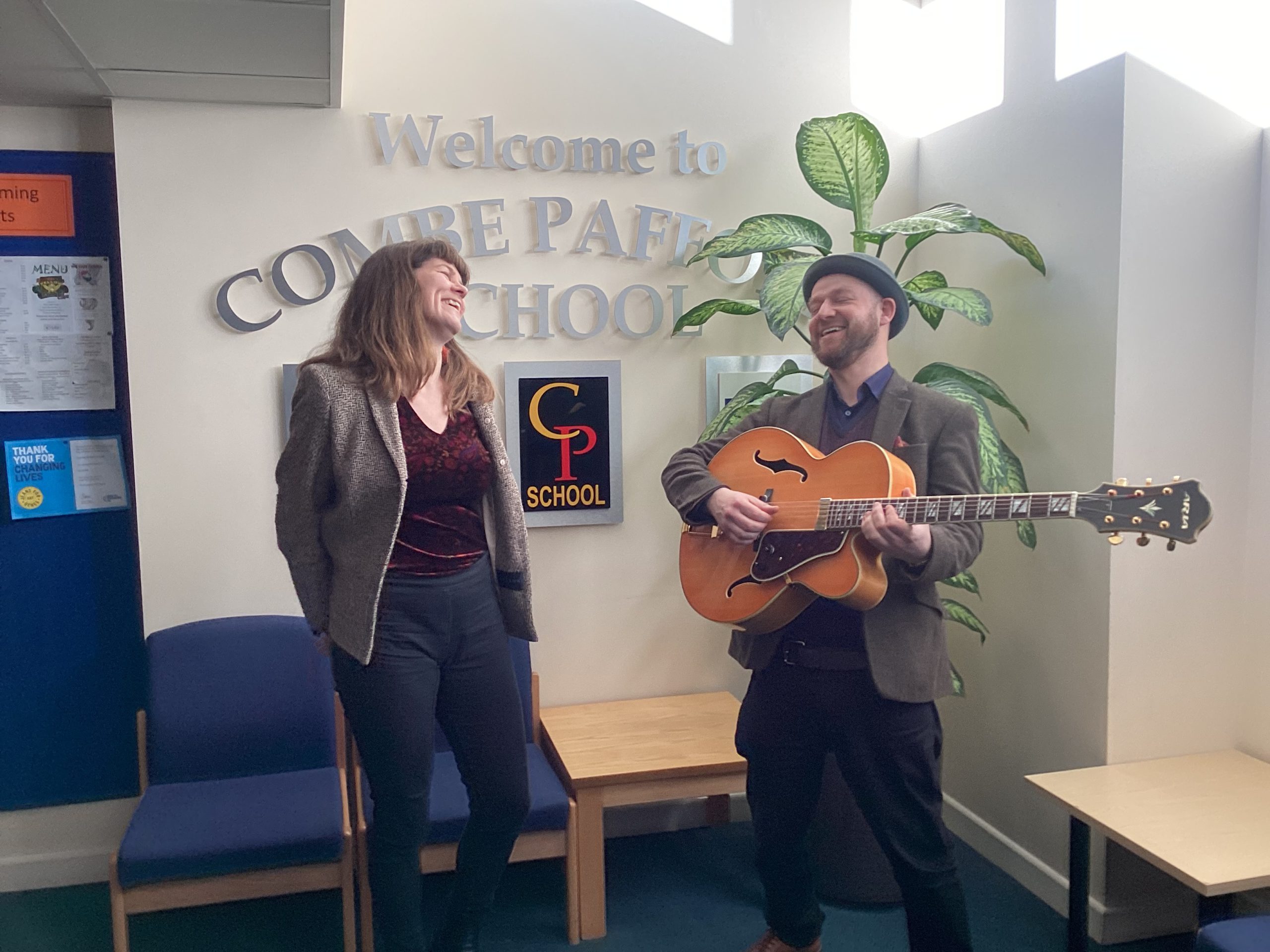 Combe Pafford, like many schools, uses the Thrive programme to support children's social and emotional development and mental health. Through this project, we aim to explore how music can be integrated into the Thrive programme, and to support Thrive practitioners to make more use of music in their work. Throughout the Spring term, Elly and Stuart will work with three classes at Combe Pafford, mainly through online workshops, in a project which will culminate in May with two days of performances and recordings celebrating the young people's achievements.
Elly and Stuart kicked off the project in January with a visit to the school, where they performed to three classes (and their performance was livestreamed to the rest of the school) and met with teachers and pupils to begin planning their music making. Pupils all completed "music feelings" sheets describing how different musical activities make them feel, and they will return to these at the end of the project to see what has changed.
In Karen Puffett's words, the aim of the project is for pupils to "develop their confidence and self belief about what they can achieve, not just with music but in their everyday lives. The chance to explore their emotions and feelings through this music project will give them the opportunity to showcase their ideas and develop their self-esteem. I'm also looking forward to staff having new ideas for how to use music and Thrive together to provide the best for pupils' emotional health and wellbeing." 
Come back soon to see the results and hear some of their songs!